Firefighters mount AHS court challenge over 'unconstitutional' vaccine mandate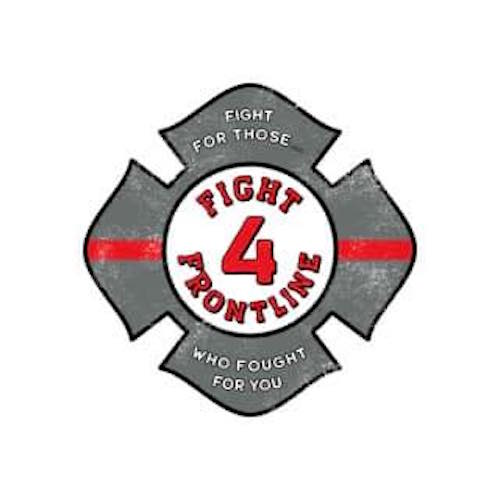 A group of firefighters have said they plan to take Alberta Health Services to court over the vaccine mandate.
Last week a group of Alberta first responders sent a letter to Alberta Health Services saying they will take AHS to court over what they call the "unconstitutional" vaccine mandate.
The group, known as Fight for the Frontline, is made up of firefighters, paramedics, and other front-line staff who have hired a law firm to take up their case in court.
Spokesperson Tim Moen, who is a firefighter-paramedic, said he speaks for those who may have medical conditions, religious exemptions, or what he calls natural immunity from contracting the COVID-19 virus.
Moen said, in listening to his colleagues, he found many who may lose their jobs because they are unvaccinated.
"Hearing their stories kind of broke my heart and so I wanted to get involved and help them out," Moen said.
"Our communities are less safe without these guys working for us."
Moen expects around one to two per cent of first responders may lose their jobs on Nov. 1, after the AHS mandate kicks in. Right now, the group is made up of around 40 to 50 front-line firefighters and 200 front-line workers.
The group wrote a letter to AHS demanding it provide rapid-testing options, and recognize: natural immunity; exemptions under the Alberta Human Rights Act; that an unpaid leave of absence is a constructive dismissal; that unvaccinated employees are entitled to severance upon dismissal; and that it compensate individuals who suffer vaccine injuries because of this mandate.
Moen said some people would prefer to get tested regularly, and other staff have "taken the vaccination under coercion."
Moen said he is vaccinated, but may not want a future series of booster shots, or he may have a health problem that could prevent him from getting the vaccine.
The letter sent to AHS said the mandate is unfair because none of the COVID-19 vaccines have been satisfactorily proven safe. The letter said those who are vaccinated should be required to undergo testing to ensure they are not unwittingly spreading infections.
The World Health Organization and all other leading health organizations say the COVID-19 vaccine is safe and there are strict protections in place to help ensure the safety of all COVID-19 vaccines.
"Before receiving validation from WHO and national regulatory agencies, COVID-19 vaccines must undergo rigorous testing in clinical trials to prove that they meet internationally agreed benchmarks for safety and efficacy," the WHO website reads.
"Unprecedented scientific collaborations have allowed COVID-19 vaccine research, development, and authorizations to be completed in record time — to meet the urgent need for these vaccines while maintaining high safety standards. As with all vaccines, WHO and regulatory authorities will continuously monitor the use of COVID-19 vaccines to identify and respond to any safety issues that might arise, and through that process to assure they remain safe for use around the world."
Experts say natural immunity doesn't replace immunity from vaccination.
The group said they have other concerns, including that religious and medical exemptions are exceedingly difficult, if not impossible, to attain.
Moen said they have heard back from AHS, who is asking them for the identities of those behind the letter. Moen said they are reluctant to reveal their identities for fear of retribution.
Firefighters and paramedics are often employed by municipalities that have contracts to provide emergency medical services, such as the situation in St. Albert, and Moen said they just want to follow the same rules municipalities have in place, such as regular testing, rather than have a vaccine mandate.
The letter said that if the demands listed are not met, they will be moving forward with a Constitutional challenge in court. Moen said they hope to have the issue resolved before it reaches the justice system.
Jennifer Henderson, Local Journalism Initiative Reporter, St. Albert Gazette
Canadian Food Inspection Agency confirms another case of 'bird flu' in B.C.
RICHMOND, B.C. — The Canadian Food Inspection Agency has confirmed the presence of highly pathogenic avian influenza in a small flock of poultry in Richmond, B.C.
The agency did not provide information on the number of birds infected by H1N1, or the type of poultry.
It says while the so-called bird flu is not a food safety concern, it is spreading across the globe and anyone with birds must use preventive measures like securing their property by a fence.
It says small flocks are at risk of contracting viruses like avian influenza, especially if they have access to ponds or bodies of water known to be used by wild birds.
H1N1 can also be spread on the clothing and shoes of visitors and employees moving from flock to flock, through contaminated feed, water, bedding and farm equipment as well as via airborne particles and dust blown by the wind.
B.C.'s Agriculture Ministry said this week that avian flu had been found in a commercial flock in the Fraser Valley, home to 80 per cent of the province's poultry farms.
Avian flu cases have been confirmed in several other provinces, but no infections have been detected in humans.
This report by The Canadian Press was first published May 20, 2022.
The Canadian Press
A brief history of the Stanley Cup Playoffs' Battle of Alberta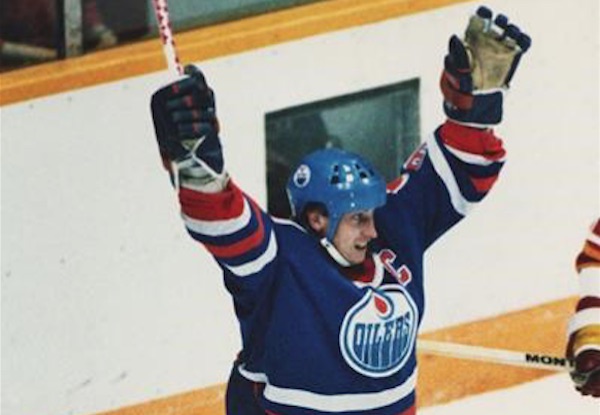 The Calgary Flames and Edmonton Oilers are fighting the Battle of Alberta in the playoffs for the sixth time in the rivalry's history.
Here's a brief look back at the five previous encounters between the two:
1983: OILERS WON 4-1
In the first meeting between the two sides in the playoffs, the Oilers began a trend of dominance against Calgary, taking the series in five games.
Wayne Gretzky finished with 14 points (six goals, eight assists) in the series as Edmonton took the Smythe Division final with ease.
The series was among the least competitively played of the five encounters between the two in the post-season, with Edmonton outscoring Calgary 35-13.
However, it did begin the trend of the Oilers, more often than not, getting the better of the Flames in playoff play.
1984: OILERS WON 4-3
Case in point: Just a year after getting bounced by the Oilers in the Smyth Division final, the Flames got eliminated again.
This was a far more competitive series, going the full seven games and featuring two overtime contests — both Calgary win.
Ultimately, though, the star power the Oilers boasted — in particular, Gretzky and Jari Kurri — proved too much for Calgary to overcome.
The seven-game victory helped propel the Oilers to their first Stanley Cup championship.
1986: FLAMES WON 4-3
Another seven-game series, two years after the first one.
Taking place again in the Smyth Division final, Calgary finally got the better of Edmonton.
The series was decided by a goal scored a little over five minutes into the third period that broke a 2-2 tie in Game 7.
Oilers defenceman Steve Smith attempted a cross-ice pass but it ended up striking Flames goalie Grant Fuhr's leg and trickled into Edmonton's goal.
This series win still remains the only time the Flames have defeated the Oilers in the post-season.
It also helped catapult Calgary to its first Stanley Cup final appearance, where it fell to the Montreal Canadiens in five games.
1988: OILERS WON 4-0
The most dominant Oilers victory of the four they've earned, Edmonton swept Calgary and, outside of an overtime win in Game 2, had no issues handling the Flames.
Edmonton dominated despite not having home-ice advantage for the first time in their playoff series with each other.
1991: OILERS WON 4-3
The only series outside of the one happening now that didn't see the two teams meet in the Smyth Division final, this one took place in the Smyth Division semifinal and, for the second encounter in a row, saw the Flames with home-ice advantage.
Unfortunately for Calgary, even with Gretzky no longer around in Edmonton, it was the Oilers coming out on top, this time breaking the hearts of Southern Alberta again as Esa Tikkanen scored 6:58 into overtime of Game 7.
This report by The Canadian Press was first published May 20, 2022.
The Canadian Press