Firefighters mount AHS court challenge over 'unconstitutional' vaccine mandate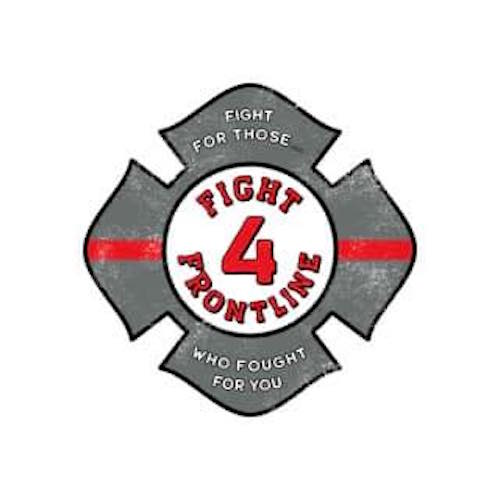 A group of firefighters have said they plan to take Alberta Health Services to court over the vaccine mandate.
Last week a group of Alberta first responders sent a letter to Alberta Health Services saying they will take AHS to court over what they call the "unconstitutional" vaccine mandate.
The group, known as Fight for the Frontline, is made up of firefighters, paramedics, and other front-line staff who have hired a law firm to take up their case in court.
Spokesperson Tim Moen, who is a firefighter-paramedic, said he speaks for those who may have medical conditions, religious exemptions, or what he calls natural immunity from contracting the COVID-19 virus.
Moen said, in listening to his colleagues, he found many who may lose their jobs because they are unvaccinated.
"Hearing their stories kind of broke my heart and so I wanted to get involved and help them out," Moen said.
"Our communities are less safe without these guys working for us."
Moen expects around one to two per cent of first responders may lose their jobs on Nov. 1, after the AHS mandate kicks in. Right now, the group is made up of around 40 to 50 front-line firefighters and 200 front-line workers.
The group wrote a letter to AHS demanding it provide rapid-testing options, and recognize: natural immunity; exemptions under the Alberta Human Rights Act; that an unpaid leave of absence is a constructive dismissal; that unvaccinated employees are entitled to severance upon dismissal; and that it compensate individuals who suffer vaccine injuries because of this mandate.
Moen said some people would prefer to get tested regularly, and other staff have "taken the vaccination under coercion."
Moen said he is vaccinated, but may not want a future series of booster shots, or he may have a health problem that could prevent him from getting the vaccine.
The letter sent to AHS said the mandate is unfair because none of the COVID-19 vaccines have been satisfactorily proven safe. The letter said those who are vaccinated should be required to undergo testing to ensure they are not unwittingly spreading infections.
The World Health Organization and all other leading health organizations say the COVID-19 vaccine is safe and there are strict protections in place to help ensure the safety of all COVID-19 vaccines.
"Before receiving validation from WHO and national regulatory agencies, COVID-19 vaccines must undergo rigorous testing in clinical trials to prove that they meet internationally agreed benchmarks for safety and efficacy," the WHO website reads.
"Unprecedented scientific collaborations have allowed COVID-19 vaccine research, development, and authorizations to be completed in record time — to meet the urgent need for these vaccines while maintaining high safety standards. As with all vaccines, WHO and regulatory authorities will continuously monitor the use of COVID-19 vaccines to identify and respond to any safety issues that might arise, and through that process to assure they remain safe for use around the world."
Experts say natural immunity doesn't replace immunity from vaccination.
The group said they have other concerns, including that religious and medical exemptions are exceedingly difficult, if not impossible, to attain.
Moen said they have heard back from AHS, who is asking them for the identities of those behind the letter. Moen said they are reluctant to reveal their identities for fear of retribution.
Firefighters and paramedics are often employed by municipalities that have contracts to provide emergency medical services, such as the situation in St. Albert, and Moen said they just want to follow the same rules municipalities have in place, such as regular testing, rather than have a vaccine mandate.
The letter said that if the demands listed are not met, they will be moving forward with a Constitutional challenge in court. Moen said they hope to have the issue resolved before it reaches the justice system.
Jennifer Henderson, Local Journalism Initiative Reporter, St. Albert Gazette
YouTuber funds escape from Taliban of 170 Hazara filmmakers, activists to Canada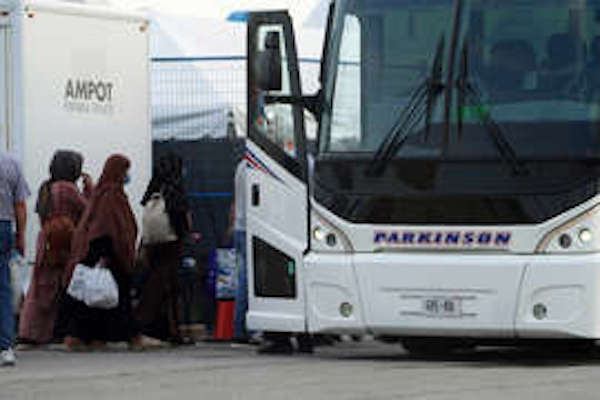 OTTAWA — A YouTuber who gives investment tips helped fund the escape of 170 Afghans from the Taliban to Canada.
David Lee, an investor who lives in Texas, helped a large group of stranded Afghans get to the Pakistan border after the Taliban took control last August.
The Hazaras, who arrived in Calgary earlier this week, included filmmakers, members of Afghanistan's artistic community and human-rights activists.
They fled Kabul last summer when the Taliban took control but were stranded in Kandahar, in the south of Afghanistan, with no funds to get to the Pakistan border. They had days to get to a border crossing before it closed but had spent all their money fleeing Kabul.
Lee, who had previously funded the escape of a group of 38 Hazaras to Pakistan, as well as emergency food shipments to Afghanistan, was contacted by an Afghan from an aid organization in the United States to see if he could urgently help.
Members of the 170-strong group do not want to be identified for fear of Taliban reprisals against friends and family.
Taliban fundamentalists have targeted democracy and women activists, as well as musicians, smashing their instruments and beating them up, according to Sen. Salma Ataullahjan, who was born in Pakistan and has contacts with many Afghans. She said one professional Afghan musician she knows buried his instrument for fear of persecution.
The Taliban has also imposed harsh restrictions on what Afghans can watch and banned women from appearing in television dramas, according to a report by the BBC. The Ministry of Promotion of Virtue and Prevention of Vice has instructed broadcasters not to screen movies or programs that are "against Islamic or Afghan values."
With some of his YouTube followers, Lee raised around US$12,000 within hours to fund taxi fares and other costs to enable the refugees to get to a crossing into Pakistan before the border closed.
Lee, who gives investment education via YouTube, had previously helped a group of 38 Afghans, including the family of a student at the University of British Columbia, to cross the Pakistan border. He warned the contact who asked him for help that the group had just days to get out of the country before the Afghan-Pakistan border near Quetta closed.
But local bus services that could have got them to the border ceased after the Taliban took power.
"They wanted to cross the border but they were stuck. They had used up all their money to get to Kandahar. Taxis were charging prices ten times higher than usual. I had helped 38 others cross the border and I said, 'Your group needs to move as soon as possible,'" he said.
"I tapped my network and a bunch of people who watch investors' videos, and within a few hours we got the fees — it was about $12,000 for their costs, most of it for transportation. They made it out just in the nick of time. A couple of days later the land border shut."
The money was wired to Pakistan where a go-between managed to arrange transportation for the group of Hazaras.
Hazaras are one of Afghanistan's largest minorities and speak Hazaraqi, a dialect of Persian. They are also found in parts of Iran and Pakistan, with a large population in Quetta. Historically they have faced persecution in Afghanistan, including by the mainly Pashtun Taliban.
The border, near Quetta, closed within days of the refugees crossing. Some of the group almost did not make it across, Lee said. One man spent three days at the border trying to persuade the guards to let him cross. At the border, the refugees had their luggage taken away from them and then returned on the Pakistan side.
From the border they journeyed to Quetta where they ended up sleeping on the floor of an unheated marriage hall.
In Islamabad, with the help of human-rights groups, they were referred to the United Nations High Commissioner for Refugees, which referred them to Canada's "special humanitarian program" — one of two set up to help bring 40,000 Afghan refugees to Canada. The program is intended to help vulnerable groups including human-rights activists, women leaders, persecuted religious or ethnic minorities, LGBTQ people and journalists.
In Islamabad, Lee said, Canadian embassy staff interviewed the refugees and took biometric data before approving immigration to Canada.
The Hazaras were part of a group of 252 Afghan refugees welcomed to Canada by immigration minister Sean Fraser on Tuesday, and the first admitted through the special humanitarian program.
The day after their plane touched down in Calgary, the leader of the group messaged Lee to tell him the entire group was now on Canadian soil and safe and well.
The group is now in isolation in a Calgary hotel and will travel to Edmonton when they emerge from quarantine, Lee said.
Lee, who lives in Texas, is hoping to travel to Edmonton to meet members of the group when the pandemic wanes.
"I was so delighted personally when they arrived," he said. "Their lives and those of future generations will be changed forever."
This report by The Canadian Press was first published Jan. 15, 2022.
Marie Woolf, The Canadian Press
Ottawa Senators score five times in 3rd period, rally for 6-4 victory over Oilers
EDMONTON — Scoring five third-period goals may not be the usual game plan, but it was the perfect path to a win for the Ottawa Senators on Saturday.
Josh Norris scored a pair of goals and the Senators erased a 3-1 third-period deficit in a 6-4 come-from-behind victory over the Edmonton Oilers.
Adam Gaudette, Alex Formenton, Artem Zub and Zach Sanford also scored for the Senators (11-18-2), who have won two straight and won their first game this season when trailing after the second period.
"It's not really how we drew it up, but that's how hockey goes sometimes," Norris said. "I think it was a lot of fun and the guys enjoyed it. We have to clean some things up, but that's hockey and it's how the way the game goes sometimes. We kind of thrived on that and it was great to get the win."
Gaudette, who also had an assist, said the comeback was a blast.
"It was a lot of fun. Personally it's been a while since I've had that much fun playing hockey," he said. "It's been a tough year and a half or so, so it really feels good to contribute and to help this team win."
Chris Tierney had two assists, while Senators starter Matt Murray stopped 33-of-37 shots.
Zack Kassian, Kailer Yamamoto, Brendan Perlini and Darnell Nurse replied for the Oilers (18-15-2), who are still in a free-fall. They have dropped six straight and are 2-10-2 in their last 14 games.
"That is one we let slip away," Kassian said. "Everybody is pretty upset. We were pretty frustrated with that one. That's a tough way to lose. You are up 3-1 going into the third and you lay a stinker. We are a pretty frustrated group. I think the writing is on the wall."
Edmonton goalie Stuart Skinner made 20 saves in defeat.
The Oilers were once again guilty of allowing the first goal of the game. Ottawa scored a power-play marker midway through the first as Norris was left alone in front to send a shot past Skinner. The Oilers have conceded the game's first goal 22 times in their last 26 games.
Edmonton knotted the game with a power-play goal of its own with just 48 seconds remaining in the opening period as Leon Draisaitl won a board battle and fed it in front to Kassian, who wired a shot past Murray.
The Oilers made it 2-1 with eight minutes left in the middle frame as Yamamoto fought off Erik Brannstrom and slid a backhand shot under Murray while off balance.
The Oilers added to the their lead with two and a half minutes to play in the second as Perlini added some extra weight to a Duncan Keith shot for his third of the season.
Ottawa got one back early in the third on a two-on-one as Gaudette beat Skinner with a high backhander.
The Senators tied it up five minutes into the third period as Skinner coughed up a puck behind the net, eventually leading to a rebound goal by Formenton.
Ottawa's unlikely comeback saw them regain the lead midway through the third when Zub picked the top corner with a long shot.
However, the Oilers were able to draw even two minutes later as Nurse jumped up to score on a wrist shot.
The Senators came roaring back with another power-play goal as Norris scored his team-leading 16th goal of the season.
Sanford put the game away with Ottawa's fifth third-period goal, scoring on a long seeing-eye empty netter.
The Senators return home to face the Buffalo Sabres on Tuesday, while the Oilers are off until Thursday when they host the Florida Panthers.
NOTES: It was the Oilers' first game in 10 days… Edmonton enjoyed a ton of success against Ottawa in the all-Canadian division last season, winning all nine games against the Senators while outscoring them 41-17 in the process.
This report by The Canadian Press was first published Jan. 15, 2022.
Shane Jones, The Canadian Press