Fire restriction in effect for part of southwestern Alberta due to hot, dry weather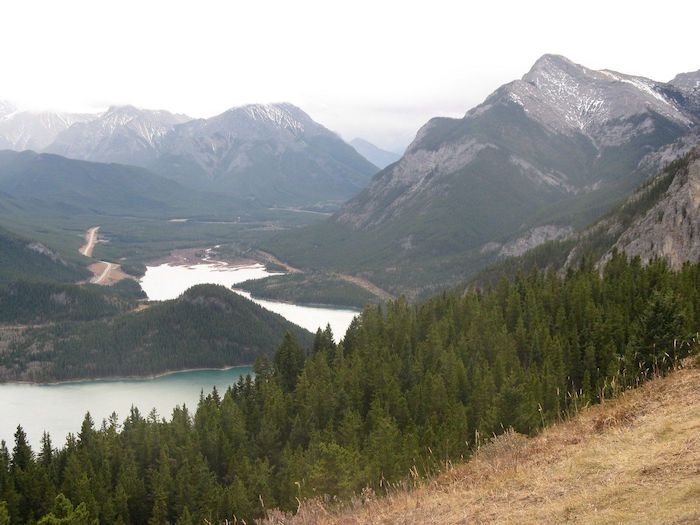 A fire restriction is now in effect for a large part of southwestern Alberta as hot weather hits with no rain in the forecast.
The order for the Calgary forest area issued today by Alberta Forestry suspends all fire permits, requires all outdoor fires to be put out and prohibits wood campfires on public land — particularly the backcountry.
Officials say extreme temperatures and dry conditions have persisted in the area with almost no precipitation.
They say conditions in the southern part of the Calgary forest area, which runs along the eastern slopes of the Rockies but does not include the City of Calgary, are particularly concerning and could be problematic if a wildfire ignites.
Officials say no active wildfires are burning in the area at this time.
Environment Canada has also issued a heat warning for much of southeastern Alberta, with daytime highs expected to be near 30 C all week.
"This stretch of hot weather is expected to persist into the weekend," the alert reads.
Similar fire bans were issued last week in Banff, Yoho and Kootenay national parks in Alberta and British Columbia due to a high risk of wildfires in the mountains.
This report by The Canadian Press was first published Aug. 9, 2022.
Line 5 shutdown 'draconian,' both sides must consider 'imperfect' alternatives: judge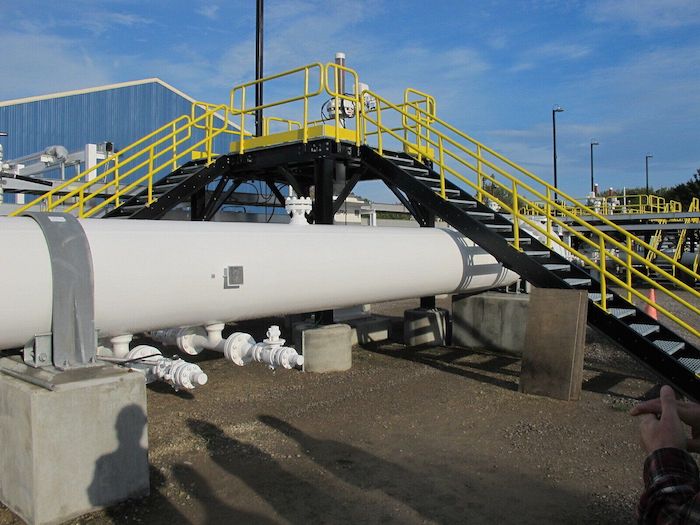 Washington – A judge in Wisconsin is ordering Enbridge Inc. and an Indigenous band to confer about "imperfect" alternatives to shutting down the cross-border Line 5 pipeline.
District Court Judge William Conley calls the prospect of shutting off the line "draconian" and wants Enbridge and the Bad River Band of the Lake Superior Chippewa to explore other options.
Conley also rejects outright Enbridge's request that the band be ordered to allow the company access to its tribal lands in order to perform inspections and maintenance on the line.
He says the trial evidence has not shown that the band is violating a 1977 bilateral treaty on pipelines by rejecting the company's proposals to fortify the line, which crosses their territory in Wisconsin.
In September, Conley denied Bad River's motion for a summary judgment that would have shut down the pipeline, citing potential economic and foreign policy implications.
Today's ruling calls on both sides to meet before Dec. 17 to find a solution that would mitigate the risk of a near-term spill without closing the pipeline down.
The band has yet to propose a potential solution that would not require a total shutdown, Conley writes, a prospect he describes as "draconian injunctive remedies."
"The court must consider what alternative steps, however imperfect (particularly in the longer run), would reduce the risk of an oil spill in the near term," the decision reads.
If possible, those steps should also preserve the operation of Line 5 "for those areas of the United States and Canada that currently depend on it."
This report by The Canadian Press was first published Nov. 28, 2022.
Alberta not proceeding with Premier Smith's bill to protect COVID-19 unvaccinated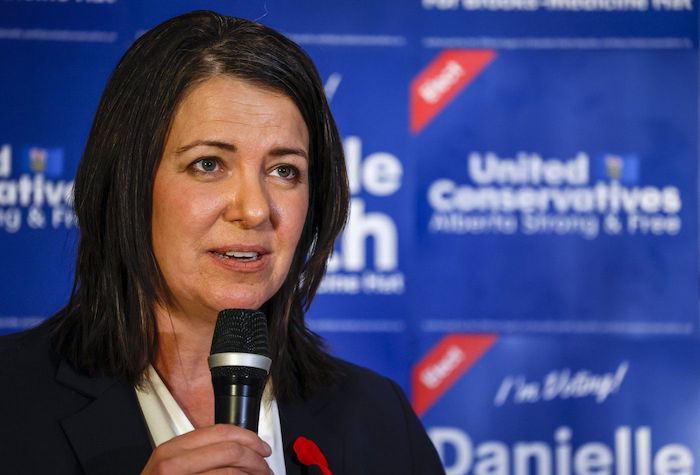 Alberta Premier Danielle Smith is rolling back on a promise to introduce legislation this fall that would have outlawed restrictions on people not vaccinated against COVID-19.
Government house leader Joseph Schow says such a bill will not be introduced this fall, as the focus is on other priorities.
He declined to say whether the bill is gone for good.
Smith won the leadership of the United Conservative Party this summer promising to make the change, adding last month that the COVID-19 unvaccinated were the most discriminated group she had seen in her lifetime.
Smith said the human rights changes were also needed to prevent small and medium-sized businesses from arbitrary, suffocating government rules and to send a message that Alberta believes in freedom.
The Alberta legislature begins its fall sitting Tuesday.
This report by The Canadian Press was first published Nov. 28, 2022.