Feds seek dental-care program ideas from industry, no details on shape it will take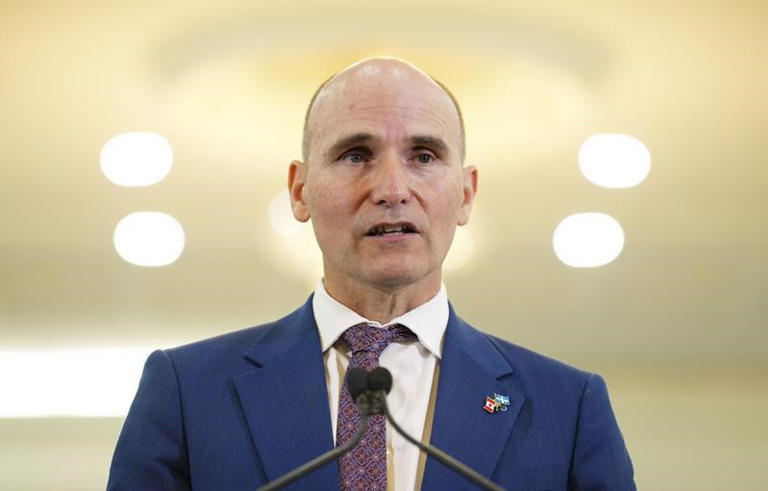 OTTAWA — The federal government has asked the private sector to weigh in on how companies could play a role in Canada's national dental-care plan.
The Liberals set aside $5.3 billion over the next five years to launch a dental-care program for uninsured low- and middle-income families.
The have committed to starting with kids under the age of 12 in households with an annual income of less than $90,000 by the end of this year, with plans to extend coverage to under-18-year-olds, seniors, and persons living with disabilities in 2023.
The program is a key part of the confidence and supply deal the Liberals signed with the NDP to stave off a potential election until June 2025.
NDP health critic Don Davies said in a statement that the two parties recently agreed on an implementation plan for national dental care that includes learning from "stakeholders with expertise in claims processing."
The government issued a formal request for information, seeking input from industry players between now and Aug. 22.
"Canada is exploring different models to deliver on this commitment — including a federal direct delivery option, whereby Health Canada would deliver the program itself with the support of one or more third-party benefits providers," the government said in the document.
The government could also give cash to the provinces along with a list of coverage they have to provide.
Health Minister Jean-Yves Duclos reiterated that the government hasn't yet settled on which form the program will take. The responses from various companies, along with consultations with provinces and territories, will inform federal decisions about how to proceed, he said.
The NDP and Liberals agreed the program would be expanded to include all uninsured family members under the $90,000 income threshold before the term of the deal runs out.
In the request-for-information document, the government estimates seven to nine million Canadians would be eligible for the program once it's fully phased in. If the Liberals contract the program out to a private firm, there would be a six-month startup phase between when the contract was awarded and when it would begin.
That would make it impossible for the Liberals to meet the end-of-year deadline to fulfil their promise to the NDP in the confidence and supply agreement between the two parties.
In the document, the government asks companies to explain whether they have the capacity to handle claims from the millions of Canadians who will qualify for coverage.
The Liberals also want to know if an "off-the-shelf" insurance plan already exists that the government could adapt to suit its needs, and how quickly that could come together.
The document asks companies to answer key questions, like what basket of services should be covered and how the program would be best delivered.
The government has also solicited advice about how to handle the complicated industry landscape, which includes provincial and territorial programs and private insurers.
This report by The Canadian Press was first published July 25, 2022.
Laura Osman, The Canadian Press
Surgery wait times for cancer, joint replacement patients still lagging amid backlog
A surgery is performed in the operating room at Toronto's Hospital for Sick Children on Wednesday, November 30, 2022. THE CANADIAN PRESS/Chris Young
By Nicole Ireland
Hospitals across Canada are performing surgeries at close to pre-pandemic levels, but many patients continue to face longer-than-recommended wait times due to the backlog created by COVID-19, a new report from the Canadian Institute for Health Information says.
The report, published on Thursday, looked at knee and hip replacements, cataract surgeries and cancer surgeries performed in 2019 versus those performed in 2022.
Thousands of joint replacement and cataract surgeries were cancelled or delayed when COVID-19 hit.
"Things like knee and hip replacements and cataracts are what we call scheduled surgeries and they were particularly affected during the pandemic because they're not life-threatening," said Tracy Johnson, director of health system analytics at CIHI.
"They are very uncomfortable for patients. They cause them more pain. They might even have economic pain. But those are the kinds of things that had to be delayed, especially in the first part of the pandemic when we didn't know what kind of COVID stuff was going to come at us," Johnson said.
Those delays created a backlog of surgical procedures that health-care providers still haven't been able to catch up on.
"The most recent data shows that while the monthly number of scheduled surgeries is nearing pre-pandemic levels, this is insufficient to clear the backlog and improve wait times," the CIHI report said.
"It also shows that catching up has been more challenging for joint replacement surgeries, which are primarily performed in hospital operating rooms, than for cataract surgeries, which can be done in day procedure rooms or community clinics."
The longest recommended wait time for knee and hip replacements is six months.
Only half of Canadian patients got their knee replacement surgery within that time frame between April and September 2022, the researchers found. Prior to the pandemic, about 70 per cent of knee replacements were done within the recommended period.
About 57 per cent of hip replacement patients had their surgery in the recommended six-month window in 2022 compared to 75 per cent of patients in 2019.
Cancer surgery wait times haven't been as dramatically affected because the most urgent cases were prioritized during COVID-19 shutdowns, said Johnson.
Still, during the first several months of the pandemic, there were about 20 per cent fewer cancer procedures performed than before. Those delays and cancellations created the initial backlog, the report said.
Half of patients needing breast, bladder, colorectal and lung cancer surgery waited one to three days longer between April and September 2022 compared to before the pandemic, it said. For patients with prostate cancer, that average wait time jumped to 12 days longer.
Andrea Seale, CEO of the Canadian Cancer Society, said it's critical for the health-care system to reduce those wait times.
"A day or two might not sound like a lot but it truly is when it comes to cancer because it's just a disease that cannot wait," she said.
In a survey of 700 patients and caregivers conducted by the Canadian Cancer Society in November, about a quarter of respondents reported they are still experiencing cancelled or postponed appointments, Seale said.
"Any delay is extremely distressing to people who are facing cancer."
For cataract surgery, the recommended maximum wait time is 112 days. Although two-thirds of Canadian patients, on average, are getting their surgery within that time frame — the same proportion as before the pandemic — there is "considerable variation" across the provinces, the CIHI report said.
More patients in Newfoundland and Labrador, Quebec and Ontario are waiting longer for cataract surgery, while a higher proportion of patients in B.C., Alberta, Manitoba and P.E.I. are getting their cataract procedures within the recommended 112 days.
Dr. Thomas Forbes, surgeon-in-chief at University Health Network in Toronto, said the CIHI report is "valuable" as it highlights patients most affected by surgical backlogs.
"It is really an all-hands-on-deck effort at our hospital and at, I suspect, all other hospitals," he said.
Forbes agreed with the report's findings that hospitals have to do even more surgeries than they did before the pandemic to catch up, noting that an aging population increases the demand even more.
UHN has expanded its operating room capacity between 110 and 120 per cent compared to before the pandemic, he said.
That means extending operating room hours during the week, as well as scheduling surgeries on weekends, which had previously been limited to emergencies only.
UHN has also reopened old operating rooms that had been decommissioned, Forbes said.
"Everything is on the table," he said, including the possibility of transferring patients to a different physician who has a shorter waiting list.
The current staffing shortage, particularly among nurses, is another issue that has to be resolved for hospitals to be able to catch up, Johnson from CIHI said.
"You have a list of people who need surgeries, but you also need people to be able to either perform the surgeries or care for those people post-op," she said.
This report by The Canadian Press was first published March 23, 2023.
Canadian Press health coverage receives support through a partnership with the Canadian Medical Association. CP is solely responsible for this content.
Ottawa to spend $1.5 billion to improve access to drugs for rare diseases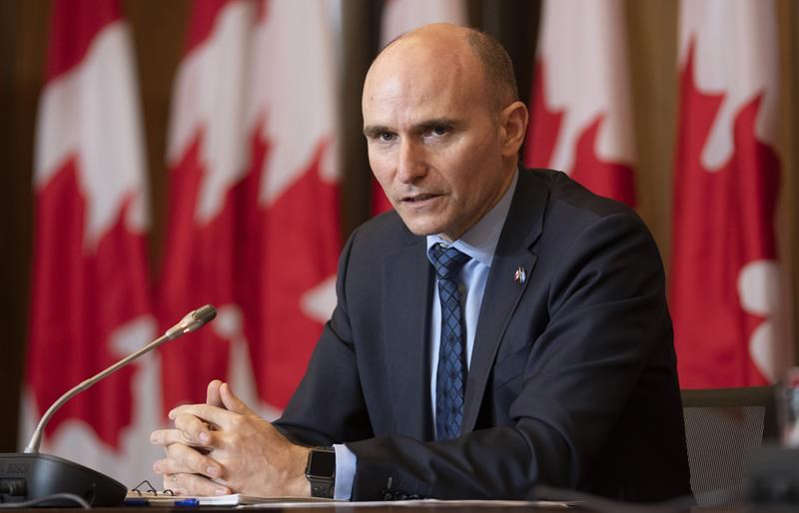 Minister of Health Jean-Yves Duclos speaks during a news conference in Ottawa, on Friday, March 10, 2023. The federal government says it will spend up to $1.5 billion over the next three years to improve access to new drugs used to treat rare diseases.THE CANADIAN PRESS/Justin Tang
Montreal (CP) – The federal government says it will spend up to $1.5 billion over the next three years to improve access to drugs used to treat rare diseases.
Health Minister Jean-Yves Duclos says up to $1.4 billion of that money will be used to help provinces and territories expand coverage of new and existing drugs that treat rare diseases.
The federal government says it wants to create a list of new and emerging drugs for rare diseases that would be covered in a similar way by all provincial and territorial health insurance plans.
Another $52 million will be used to gather evidence on the safety and effectiveness of these drugs as well as for research on diagnostic tools and creating a clinical trials network.
And $33 million will go to Indigenous Services Canada to support eligible First Nations and Inuit patients with rare diseases
The government says one in 12 Canadians has a rare disease, and that innovative treatments for those diseases can cost between $100,000 and $2 million per year.
This report by The Canadian Press was first published March 22, 2023.