Feds interview deadly supermarket shooting suspect's parents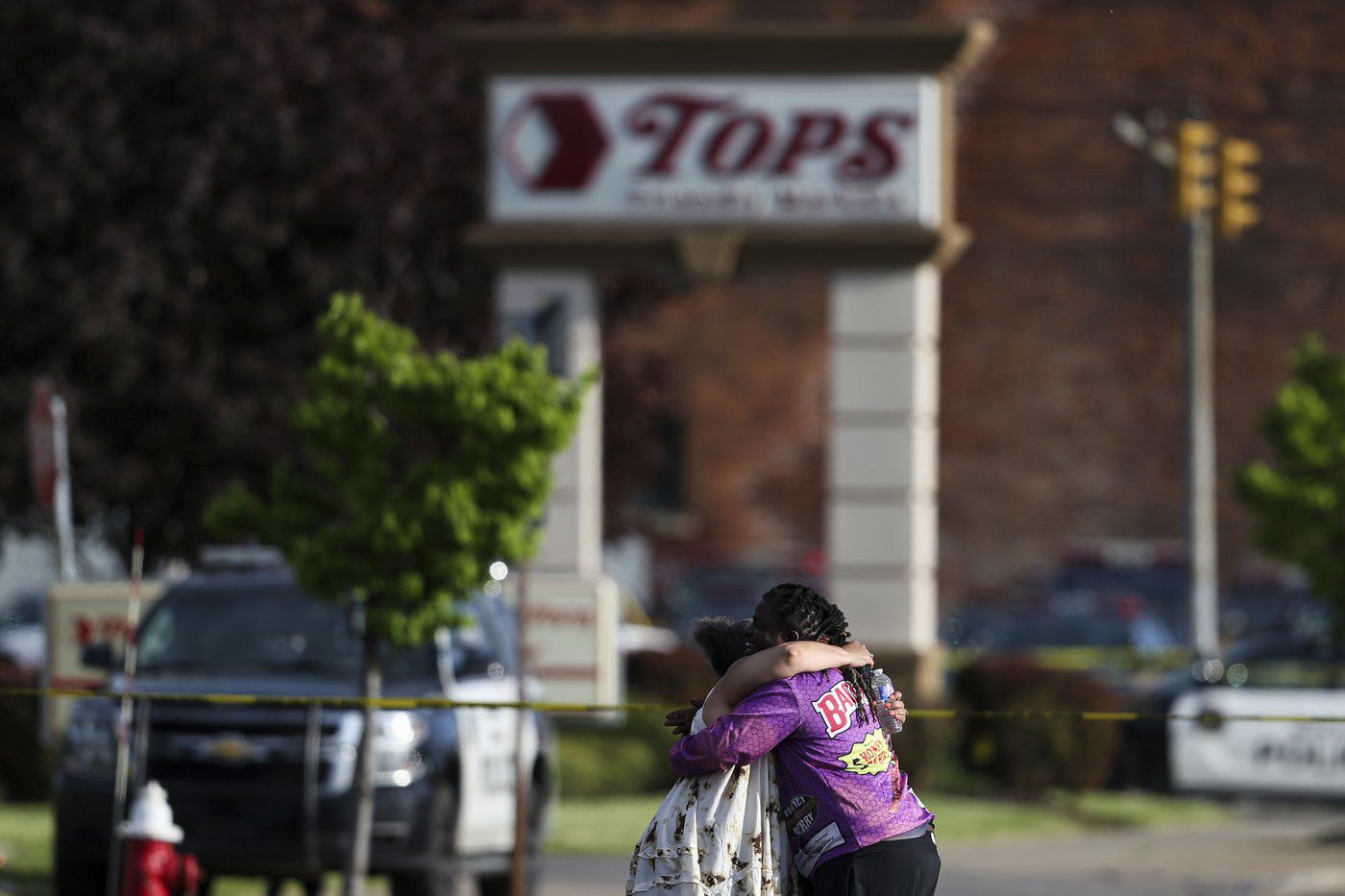 By Carolyn Thompson And Michael Balsamo in Buffalo
BUFFALO, N.Y. (AP) — Federal agents interviewed the parents of the teenager accused of shooting and killing 10 people at a Buffalo supermarket and served multiple search warrants, a law enforcement official told The Associated Press on Sunday.
Federal authorities were still working to confirm the authenticity of a 180-page manifesto that was posted online, which detailed the plot and identified Gendron by name as the gunman, the official said. Authorities say the shooting was motivated by racial hatred.
Payton Gendron's parents were cooperating with investigators, the official said. The official was not authorized to discuss details of the investigation into the Saturday afternoon shooting publicly and spoke to AP on condition of anonymity.
A preliminary investigation found Gendron had repeatedly visited sites espousing white supremacist ideologies and race-based conspiracy theories and extensively researched the 2019 mosque shootings in Christchurch, New Zealand, and the man who killed dozens at a summer camp in Norway in 2011, the official said.
It wasn't immediately clear why Gendron had traveled about 200 miles from his Conklin, New York, to Buffalo and that particular grocery store, but investigators believe Gendron had specifically researched the demographics of the population around the Tops Friendly Market and had been searching for communities with a high number of African American residents, the official said. The market is located in a predominantly Black neighborhood.
"It's just too much. I'm trying to bear witness but it's just too much. You can't even go to the damn store in peace," Buffalo resident Yvonne Woodard told the AP. "It's just crazy."
In a Sunday interview with ABC, Buffalo Police Commissioner Joseph Gramaglia said that Gendron had been in town "at least the day before."
"It seems that he had come here to scope out the area, to do a little reconnaissance work on the area before he carried out his just evil, sickening act," Gramaglia said.
Police said Gendron shot, in total, 11 Black people and two white people Saturday in a rampage that the 18-year-old broadcast live before surrendering to authorities. Screenshots purporting to be from the Twitch broadcast appear to show a racial epithet scrawled on the rifle used in the attack, as well as the number 14, a likely reference to a white supremacist slogan.
"We pray for their families. But after we pray — after we get up off of our knees — we've got to demand change. We've got to demand justice," state Attorney General Letitia James said an emotional church service in Buffalo on Sunday morning. "This was domestic terrorism, plain and simple."
Among the dead was security guard Aaron Salter — a retired Buffalo police officer — who fired multiple shots at Gendron, Gramaglia said Saturday. A bullet hit the gunman's armor, but had no effect. Gendron then killed Salter, before hunting more victims.
"He cared about the community. He looked after the store," Yvette Mack, who had shopped at Tops earlier Saturday, said of Salter. "He did a good job you know. He was very nice and respectable."
Also killed was Ruth Whitfield, 86, the mother of retired Buffalo Fire Commissioner Garnell Whitfield.
Buffalo Mayor Byron Brown told churchgoers that he saw the former fire official at the shooting scene Saturday, looking for his mother.
"My mother had just gone to see my father, as she does every day, in the nursing home and stopped at the Tops to buy just a few groceries. And nobody has heard from her," Whitfield told the mayor then. She was confirmed as a victim later in the day, Brown said.
Katherine Massey, who had gone to the store to pick up some groceries, also was killed, according to the Buffalo News. The names of the rest of the victims hadn't been released.
Twitch said in a statement that it ended Gendron's transmission "less than two minutes after the violence started."
New York Gov. Kathy Hochul, a Buffalo native, called for the tech industry to take responsibility for their role in propagating hate speech in a Sunday interview with ABC.
"The CEOs of those companies need to be held accountable and assure all of us that they're taking every step humanly possible to be able to monitor this information. How these depraved ideas are fermenting on social media – it's spreading like a virus now," she said, adding that a lack of oversight could lead to others emulating the shooter.
The mass shooting further unsettled a nation wracked with racial tensions, gun violence and a spate of hate crimes. A day before, Dallas police had said they were investigating shootings in the city's Koreatown as hate crimes. The Buffalo attack came just a month after a shooting on a Brooklyn subway wounded 10 and just over a year after 10 were killed in a shooting at a Colorado supermarket.
Gendron, confronted by police in the store's vestibule, put a rifle to his neck but was convinced to drop it. He was arraigned later Saturday on a murder charge, appearing before a judge in a paper gown.
___
Balsamo reported from Washington.
Ontario doctor alleged to have killed 4 people around same date in 2021: documents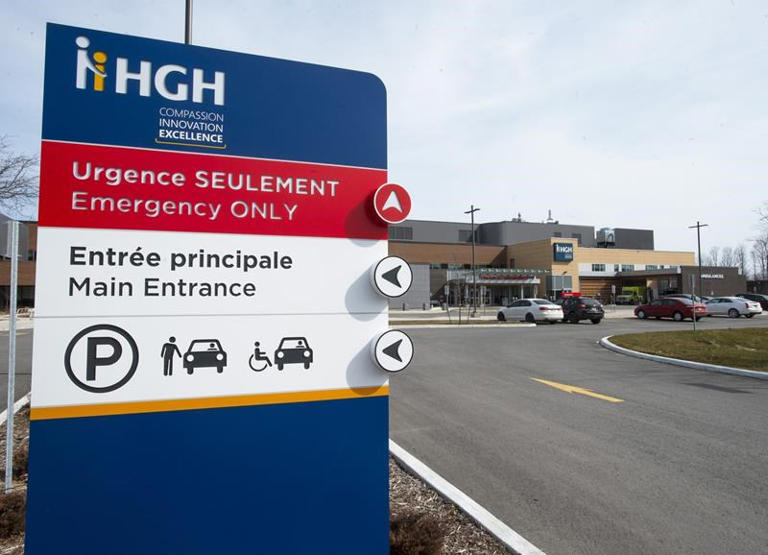 HAWKESBURY, Ont. — Court documents allege an eastern Ontario doctor killed four people around the same date in 2021.
Dr. Brian Nadler was initially charged with first-degree murder last year in the death of 89-year-old Albert Poidinger at the Hawkesbury and District General Hospital.
At the time, police said they were investigating the doctor in connection with several other deaths at the hospital.
Ontario Provincial Police laid three additional charges of first-degree murder against Nadler on Wednesday, in the deaths of 80-year-old Claire Briere, 79-year-old Lorraine Lalande and 93-year-old Judith Lungulescu. But they declined to provide details on the new charges, including when and where the three died.
Court documents allege Poidinger was killed on March 25, 2021, and the three others "on or about" that date.
The documents say Briere, Lalande and Lungulescu also died in Hawkesbury, Ont.
Nadler's lawyers have said their client maintains his innocence.
In a statement issued Wednesday, Brian Greenspan, David Humphrey and Naomi Lutes said Nadler provided "excellent palliative care" to the four patients, who they said died from COVID-19.
The doctor was released on bail in July of last year, and his lawyers said he was released again under the same conditions after his arrest this week.
Those conditions include that Nadler remain in Canada, reside at an approved address and notify police of any address change. He is also forbidden from practising medicine and from communicating with employees, patients and relatives of patients at the Hawkesbury hospital.
The case is set to return to court on Sept. 7.
This report by The Canadian Press was first published Aug. 19, 2022.
The Canadian Press
'Sorry': Crown calls for harsh sentence for Calgary man in multimillion-dollar fraud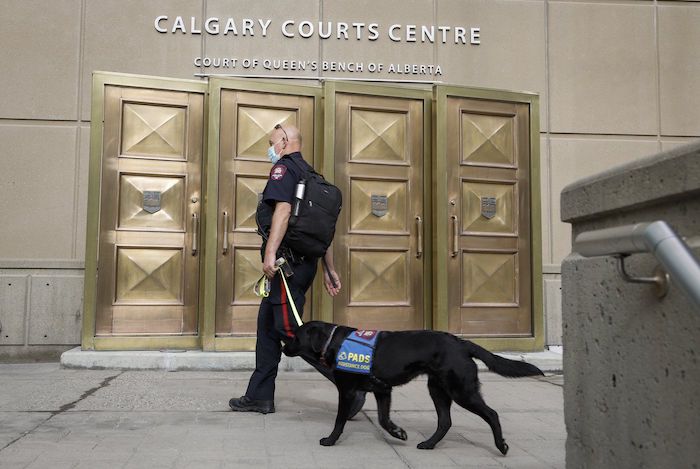 By Bill Graveland in Calgary
The Crown asked for a sentence of 10 to 12 years Wednesday for a Calgary man who bilked clients out of millions of dollars in a Ponzi scheme.
Arnold Breitkreutz, 74, was convicted on June 29 of fraud over $5,000 for what the Crown described as a multimillion-dollar scheme in which investors believed they were putting money into safe first mortgages.
Court heard the money from his company, Base Financial, was instead loaned to an energy industry promoter and used in a risky oil play in Texas that was secured against oil-and-gas leases and equipment.
"The Crown submits that this actually was a trust situation," said Crown prosecutor Shelley Smith, who told court that Breitkreutz was held in "high regard" by many clients after successfully running a mortgage-broker business for years.
Smith said during the period of the offence, between May 1, 2014, and Sept. 30, 2015, investors provided Breitkreutz with more than $21.4 million as a result of his "deceit."
"The scheme was due to collapse at some point, but the fraud persisted for a period of 17 months," she said.
"False contracts were distributed to investors, T5 (investment income tax slips) were also distributed to investors providing a gloss of legality to the scheme. With respect to the large number of victims in this case, 107 individuals were defrauded money."
Smith is also asking that Breitkreutz pay restitution of more than $3.1 million.
The court received 29 victim impact statements. Two of the victims were in court to read them.
William Janman and his wife invested nearly $3 million with Breitkreutz and trusted him so much they would invite him to barbecues and out to dinner.
"We will never in our lifetime recover from this loss. We find ourselves struggling with unmatched loss on a daily basis instead of enjoying the end of our life and retirement," he told the court.
He said he and his wife have experienced guilt, shame, self-blame and depression.
"The nightmare continues."
Another investor, whose identity is protected by a publication ban, said she feels like a fool for ignoring her initial intuition after putting her finances and company at risk.
"Who would have believed that ignoring that niggly feeling would lead to the near collapse of our business and devastating financial impacts to all of our employees," she said.
"Please remember all the victims. I ask that you sentence Arnold Breitkreutz to the fullest extent of the law so he may think of all the lives that he has damaged."
Breitkreutz's lawyer said his client should serve a sentence in the five-to-eight-year range and anything above that would be unfair considering his age.
Cale Ellis-Toddington said the operations of his client were not complex and the well-heeled investors knew what they were getting into.
"It wasn't a matter of trust. You look at the evidence of the investors and they said 'I don't really trust Arnold, but the fact of the matter is I was getting a great return on my investment and that's why I invested,'" he said.
Ellis-Toddington said his client was not motivated by greed but was trying to get his investor's money back. He said his client's level of moral blameworthiness is low.
But Queen's Bench Justice Colin Feasby questioned that argument.
"Is it not an abuse of trust to raise money on both the explicit and implicit representation that you are a mortgage broker dealing in Alberta mortgages and then to bait-and-switch and put that money into a Texas investment?" he asked.
"Another way to look at it is: He was running Ponzi schemes and kept kicking things down the road so he never had to have a day of reckoning."
Breitkreutz, who has been in custody since he was found guilty, offered a brief apology.
"I can feel your loss and for that I'm unbelievably and indescribably sorry. It was not my intention when I accepted your money," he said.
"I put your money in the same place that I put my own. Nonetheless, I feel for you deeply, as much as I can and I'm sorry."
Feasby is to deliver his sentence on Friday.
This report by The Canadian Press was first published Aug. 17, 2022.