Federal environmental impact law an 'existential threat,' Alberta Appeal Court says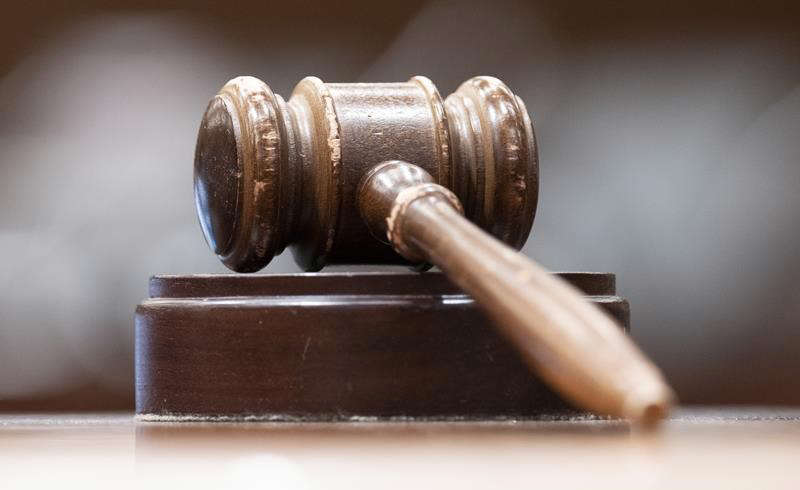 Alberta's top court said Tuesday that the federal government's environmental impact law is unconstitutional and Ottawa almost immediately announced its plan to appeal.
The Alberta Court of Appeal's strongly worded opinion said the Impact Assessment Act is an "existential threat" to the division of powers guaranteed by the Constitution and has taken a "wrecking ball" to Constitutional rights of the citizens of Alberta and Saskatchewan.
The majority of the judges sided with Alberta, arguing that the legislation allowed Ottawa to put provinces in an "economic chokehold" and give it the means to choose winners and losers between them.
Prime Minister Justin Trudeau, later in the House of Commons, said that the law delivered on a promise to reform a "broken system and restore public trust in how decisions about major projects are made."
"We will be appealing this decision," he said.
The Alberta government, calling it a Trojan Horse, had challenged the act over what the province argued was an overreach into provincial powers. It asked the Appeal Court for a reference, or an opinion, which is not a binding decision and is used to guide governments in determining a law's meaning or constitutionality.
The act, given royal assent in 2019, lists activities that trigger an impact review and allows Ottawa to consider the effects of new resource projects on a range of environmental and social issues, including climate change.
Alberta argued the law could use those concerns to greatly expand the range of federal oversight into areas of provincial jurisdiction.
The 204-page opinion said that legitimate concerns about the environment and climate change should not override the division of power.
"If the federal government believes otherwise, it should make the case for an increase in its jurisdiction to the Canadian public."
A fourth judge signed off on that opinion with the exception of one section.
In a dissenting opinion, Justice Sheila Greckol said the federal environmental impact law is a valid exercise of constitutional authority.
"The complexities and the urgency of the climate crisis call for co-operative interlocking environmental protection regimes among multiple jurisdictions, each functioning at its highest and best within their constitutional jurisdiction," Greckol wrote.
University of Calgary environmental law scholar Martin Olszynski pointed out the Alberta court also found federal legislation on carbon pricing unconstitutional, a decision the Supreme Court later overruled.
Olszynski suggested the Alberta court has concluded the federal government can't decide on its own when national interests are at stake.
"They feel it is not OK for the federal government to assess projects simply because they have some adverse effect on federal jurisdiction," he said.
"We seem to have the Court of Appeal imposing a judicial threshold for how much harm (Ottawa) has to tolerate."
Olszynski added that much in the court's opinion made speculative points about the danger of stranded assets in the oilpatch, the advantage to foreign producers if Alberta oil isn't developed and the likely length of time it will take to transition away from fossil fuels.
"It suggests there's something extrajudicial about the reasoning," he said.
University of Ottawa law and economics professor Stewart Elgie said he expects the opinion to be overturned.
"(It) flies in the face of the Supreme Court of Canada's 1992 decision upholding federal environmental assessment legislation as constitutional," he wrote in an email.
"Ottawa has been assessing major projects across Canada for 30 years, as have provinces, and the sky hasn't fallen."
Duane Bratt, a political science professor at the University of Calgary, called the opinion a win for Alberta's United Conservative government, which has characterized the law as the "No More Pipelines Act."
But he added it may not do Alberta much good, since the court was careful to talk only about "intra-provincial" projects.
"Based on the (opinion), the Alberta government can build as many pipelines as they want, as long as they stay within the province of Alberta," Bratt said. "I think the Supreme Court will uphold this."
Meanwhile, Alberta Premier Jason Kenney was jubilant.
"I've been waiting for this day for a long time, and it really matters," Kenney said in Calgary. "It matters for people who have been struggling in this province, it matters for the future of our economy, it matters as to whether or not this is actually a functioning federation."
New Democrat Opposition leader Rachel Notley agreed the opinion was a provincial win, saying the legislation as it exists doesn't guarantee reasonable timelines and gives too much discretion to the federal minister.
Federal Environment Minister Steven Guilbeault, in a joint statement with Justice Minister David Lametti, defended the act.
"This act put in place better rules for major projects that restore trust, protect the environment, advance reconciliation and ensure good projects can move forward in a timely way."
There were 17 interveners in the case.
Alberta was supported in its challenge by the governments of Saskatchewan and Ontario, as well as three First Nations and the Indian Resource Council.
Seven of the interveners, including a wide array of environmental and legal groups as well as other First Nations, were in support of Ottawa.
This report by The Canadian Press was first published May 10, 2022.
— With files from Dean Bennett in Edmonton
Colette Derworiz and Bob Weber, The Canadian Press
Post-secondary schools must report on free speech efforts on campus, minister says
Edmonton – The Alberta government says it will require post-secondary institutions to report annually on their efforts to protect free speech on campus.
A news release from the Department of Advanced Education does not detail exactly what must be included in these reports, or say what the consequences would be if the requirements are not met.
Minister Demetrios Nicolaides signalled changes were coming earlier this week after the University of Lethbridge reversed its decision to host a speech by a former Mount Royal University professor whose comments on residential schools have drawn fierce criticism.
Frances Widdowson was fired from Mount Royal in late 2021 after she spoke of the educational benefits of residential schools while questioning whether abuses at the institutions amounted to cultural genocide.
Widdowson's campus speech this week was to centre on concerns that a mob mentality and "woke policies" increasingly threaten academic freedom.
The Alberta government says the latest move builds on its earlier work in 2019, when it required all 26 publicly funded post-secondary institutions in Alberta to either endorse the Chicago Principles on free expression, or develop a policy consistent with them.
"It is abundantly clear that more needs to be done to ensure our institutions are adequately protecting free speech," Nicolaides said in a written statement Friday.
Alberta's post-secondary institutions should be bastions of free speech and academic freedom that promote critical thinking. I will continue to explore greater steps we can take to strengthen free speech on campus."
This report by The Canadian Press was first published Feb. 3, 2023.
Overdose prevention services in Red Deer will soon transition to a mobile site operated by Alberta Health Services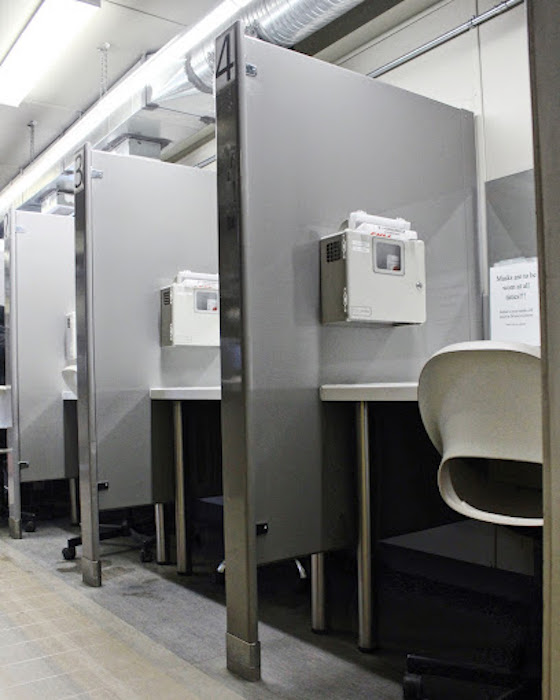 Next steps for Red Deer overdose prevention site
Alberta's government continues to make overdose prevention services available across the province while also ensuring the safety of communities and neighbourhoods is a top priority. Alberta's government will be working in partnership with Alberta Health Services (AHS) and Turning Point over the next three to six months to implement the transition to a mobile overdose prevention site operated by AHS.
This transition is necessary to respond to the changing needs in Red Deer while improving the standard of service delivery at the overdose prevention site. Alberta's government will continue working closely with the City of Red Deer and the broader community to put the safety and security of the community first while continuing to provide overdose prevention services in a professional manner.
"Overdose prevention services are healthcare services that must meet quality standards to ensure the safety of the community and a high-standard of care. Alberta Health Services is an accountable and proven operator that has experience managing these services across Alberta. My ministry will be working closely with AHS and the current operator over the next few months to smoothly transition these operations, ensuring there are no gaps in service for clients of the services."
"We appreciate the leadership of the government of Alberta in this area. We thank Turning Point for their service and the lives saved over the past several years. Ensuring the safety and wellbeing of Red Deerians is a top priority, and we are confident this new AHS-operated mobile site will continue to meet the needs of our residents."
Once the transition occurs, the new AHS-operated mobile unit will initially operate at the same location as the current overdose prevention site. Alberta's government will continue to work with the City of Red Deer, and may change the location of the service within Red Deer based on input from the municipality ­and the changing needs of the community.
As with all overdose prevention services in the province, this mobile unit will be regulated and be required to meet the quality standards outlined in the Recovery-oriented Supervised Consumption Standards in order to be licensed. Overdose prevention site service providers must also demonstrate clearly defined referral pathways to detox, treatment and recovery services, as well as primary health-care services.
Alberta's government is continuing to build a recovery-oriented system of care, where everyone struggling with addiction and mental health challenges is supported in their pursuit of recovery. This includes adding more than 9,000 new publicly funded treatment spaces, eliminating fees for residential addiction treatment, launching the Digital Overdose Response System (DORS) app and expanding opioid agonist treatment.
Quick facts
To be licensed, supervised consumption site service providers need to follow requirements related to:
the safety and security of clients, employees and the surrounding community
standardized data collection
staff qualifications and training
clinical practice standards
good neighbour agreements
physical site requirements, such as having access to washrooms for clients
Health Canada is responsible for granting exemptions under Section 56.1 of the Controlled Drugs and Substances Act to allow supervised consumption sites to operate. Overdose prevention sites require a similar exemption under Section 56(1) of the act or a letter of authorization from the Government of Alberta under the authority of the province's class exemption.
Alberta spends more than $1 billion annually on addiction and mental health care and supports, including prevention, intervention, treatment and recovery.
Any Albertan struggling with addiction can contact 211 Alberta to connect with local services and virtual supports. 211 is free, confidential and available 24-7.
The Virtual Opioid Dependency Program provides same-day access to addiction medicine physicians and life-saving medications to Albertans across the province. Albertans can call 1-844-383-7688 seven days a week, from 8 a.m. to 8 p.m. daily.