Father of toddler found dead outside Edmonton church released from prison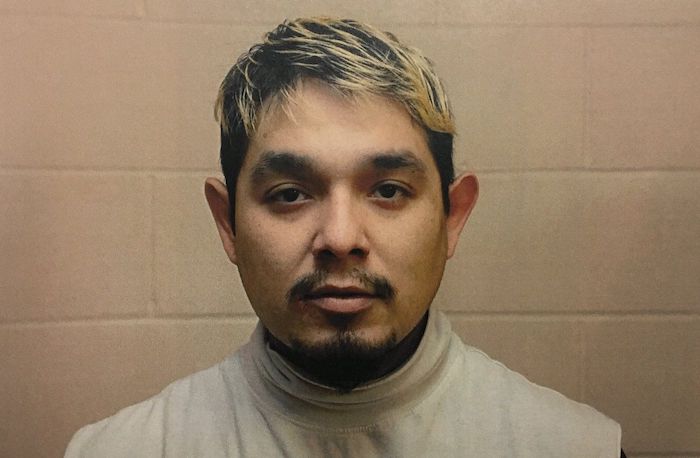 EDMONTON – A man who was convicted of manslaughter in his young son's death has been released from prison under supervision after serving two-thirds of his sentence.
Joey Crier and his then-girlfriend, Tasha-Lee Mack, were each charged with second-degree murder in the death of Crier's 19-month-old son, Anthony Joseph Raine.
The toddler's lifeless body was found outside Edmonton's Good Shepherd Anglican Church in 2017. Court heard the child suffered abuse before there was a fatal blow to his head.
Crier, 31, was sentenced to 9 1/2 years in prison in August 2020. His sentence, however, was reduced to three years because he was assaulted in jail and spent much of his pretrial time segregated in protective custody.
Documents released Wednesday by the Parole Board of Canada show Crier got statutory release, which means he's still supervised in the community, earlier this week.
They note the board made the decision to impose special conditions, including a residency condition, on Crier's release "to protect society and to facilitate (his) successful reintegration into society."
Other special conditions include following a treatment plan for substance abuse and mental health, having no contact with certain people, not consuming alcohol or drugs, and reporting relationships with women.
"In the board's overall analysis it has not lost sight on the serious and violent nature of your index offence, which resulted in the loss of life to the child victim," says the parole board document.
"Your neglect and violent actions toward the child contributed to the child's death and the harm and trauma caused to the victim's family has not been lost on the board."
During his sentencing hearing, Crier said in a statement that he was "truly and deeply sorry" for what happened.
Court also heard victim impact statements from Anthony's mother, Dalyce Raine, who said she trusted Crier with their son and didn't want to believe he was gone.
The parole board notes Crier, who's Indigenous, was raised in a First Nation community where he was exposed to his culture and attended ceremonies and cultural events.
It says his parents separated when he was young and he was raised in an environment where he was exposed to substances and domestic abuse.
The board says he has accepted some responsibility for his actions and has displayed some victim empathy during his time in prison, but appears to minimize the seriousness of his role in the offence.
It says Crier wanted to live with his mother in his home community, but two nearby residential facilities have accepted him.
"It is assessed that you required a high level of structure and support in your reintegration so that you do not engage in further violence or harm," the parole board wrote. "There were concerns about you returning to your home community regarding your safety.
"The board also imposes a residency condition because it is satisfied that, in the absence of a condition requiring you to reside in a community-based residential facility or a psychiatric facility, you will present an undue risk to society."
Mack was sentenced to 8 1/2 years for manslaughter, which was reduced to five years due to time served and difficult conditions in the remand centre. She was granted day parole last year.
This report by The Canadian Press was first published July 20, 2022.
Smith won't seek early vote if she wins UCP leadership, becomes next Alberta premier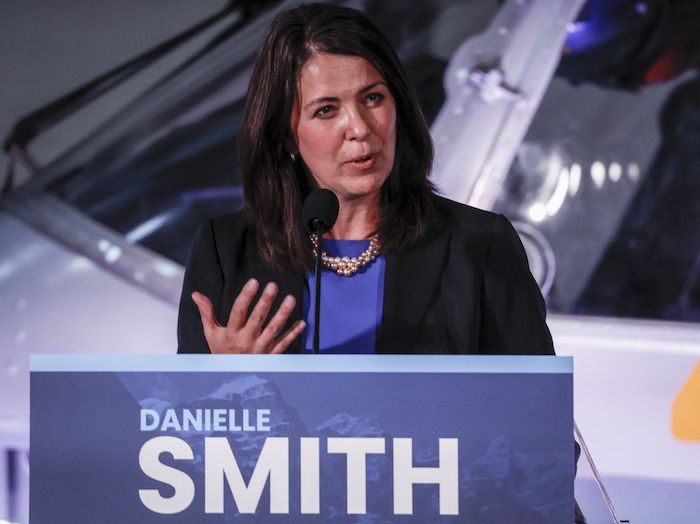 United Conservative Party leadership candidate Danielle Smith says if she wins this week's vote and becomes the next Alberta premier, she would not call an early election to seek a broad mandate on her policy ideas.
Smith, the perceived front-runner in the race, says the public tends to punish leaders who call an early election.
She says she would wait until the next scheduled election in May 2023, but believes she has a mandate now to proceed with her plans.
Smith has said she would immediately pass an Alberta sovereignty act, which would allow the province to ignore federal laws and court rulings deemed not in its interest.
Legal experts, some of Smith's leadership rivals and Premier Jason Kenney have labelled the act not only illegal but a recipe for constitutional and economic chaos.
Smith has also talked about revamping the health system by using health spending accounts and firing the board of Alberta Health Services, which oversees the front-line delivery of care.
Today is the last day for advance voting, as seven candidates dig in for the final campaign push before UCP members select a new leader to replace Kenney on Thursday.
Alberta commits $20.8 million over the next four years to fight human trafficking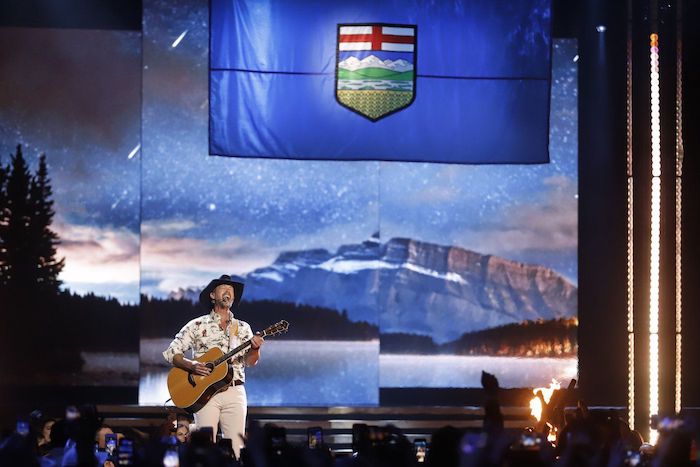 By Rob Drinkwater in Edmonton
The Alberta government is providing $20.8 million over the next four years to implement recommendations from a star-led task force on human trafficking.
Country singer Paul Brandt, chair of the Alberta Human Trafficking Task Force, personally thanked Premier Jason Kenney during the funding announcement Sunday at Edmonton International Airport for his willingness to prioritize the issue, and for putting faith in Brandt to lead the group.
"Premier Kenney's longtime personal dedication and commitment to the issue of human trafficking is authentic and is admirable," Brandt said.
"He's the only political leader I've met in my 17 years of advocating for trafficking victims and survivors who took the time and initiative to personally write a plan to address this horrific crime."
The money will establish an office to combat trafficking as well as a centre of excellence for research and data collection — recommendations the government accepted when the task force presented its report in March.
Justice Minister Tyler Shandro said the goal is to launch the office by next summer.
Other task force recommendations that will be supported include a new grant for community projects and Indigenous-led and culturally appropriate services. Civilian positions that will focus on supporting victims and survivors throughout human trafficking investigations will also be funded.
"Human trafficking is far more prevalent — way more common — than the stats would suggest because it's a hidden crime," Kenney said at the announcement.
"It festers in the dark. There are victims who face fear, shame and self-doubt and some who will never report what they've gone through."
The task force was appointed in May 2020 and engaged with nearly 100 experts and survivors of trafficking to provide guidance on how to best implement the government's action plan to fight human trafficking.
The government has said human trafficking includes sexual exploitation, forced labour trafficking and trafficking in human organs or tissues.
Kenney, who will be replaced as premier when his United Conservative Party selects a new leader on Thursday, noted he started fighting human trafficking over 20 years ago when he was an MP and joined a group of international parliamentarians on a coalition to fight the practice.
Later as Canada's immigration minister, he said he took steps to make it easier for human trafficking victims who had migrated to Canada to obtain safety and protection.
In winter 2019, he said he committed the UCP to a nine-point action plan to combat human trafficking, which led to the Protecting Survivors of Human Trafficking Act, which took effect in May 2020.
Brandt said it was exciting to be part of the funding commitment at the airport, where he said he stood in 2019 for a partnership with the facility and other groups in the Edmonton region to fight trafficking, which he called "modern day slavery."
"It has been our dream that special focus and permanent funding would one day become a reality. Today is that day," Brandt said.
This report by The Canadian Press was first published Oct. 2, 2022.