Family of Saskatoon woman being held in U.S. urges Canada to extradite her home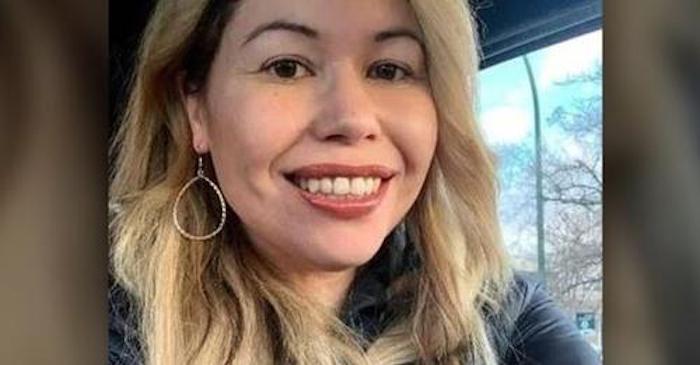 Family of a Saskatchewan woman being held in custody in the United States say they want her extradited quickly to deal with her charges in Canada.
Dawn Walker, who is 48, is facing two charges in Oregon related to identity fraud along with two charges in Saskatoon of child abduction and public mischief.
She was arrested Friday when she and her seven-year-old son were found in Oregon City, Ore., following a two-week search for the pair.
Police allege Walker was involved in a custody dispute with the boy's father and faked her death and that of her son before illegally entering the U.S.
Marie-Anne Day Walker-Pelletier, a former chief of Okanese First Nation who is Walker's aunt, says she hopes the federal government will work as fast as it can to bring Walker home rather than leave her to sit in a U.S. jail.
Saskatoon police say they are working with prosecutors and justice officials about extradition, but don't have any updates on the process.
The U.S. Department of Justice says on its website that if an extradition is approved by a judge, it can takes months or years to return a person back to their home country.
This report by The Canadian Press was first published Aug. 10, 2022.
Critical incident involving RCMP, B.C. Premier David Eby says
COQUITLAM, B.C. — British Columbia Premier David Eby says there's been a critical incident involving RCMP in the Metro Vancouver suburb of Coquitlam.
A witness on the scene says she saw an officer with a bloody leg and a tourniquet above the wound.
Coquitlam Mayor Richard Stewart says officers were injured, but he couldn't confirm what their injuries were.
Coquitlam Mounties announced shortly after 11 a.m. that an area several blocks long in a business and residential area of the city had been closed off due to an ongoing police incident.
Eby told media who had gathered for a question-and-answer session after his speech to local politicians that the incident was very serious and they would release more information as soon as they could.
He says the public is no longer in danger.
Yan Wang manages a dental office near the area that is closed off, and says police asked them to shut the office and stay away for the rest of the day and tomorrow.
This report by The Canadian Press was first published Sept. 22, 2023.
The Canadian Press
CP NewsAlert: Quebec man given 15 months in jail for fomenting hatred against Jews
MONTREAL — A Quebec man convicted of promoting hatred against Jews has been sentenced to 15 months in jail and three years of probation.
Quebec court Judge Manlio Del Negro said today that it's clear Gabriel Sohier Chaput hasn't grasped the seriousness of his actions or the harm he's caused to society.
More coming.
The Canadian Press