Everything you need to know about the 2022 Oscars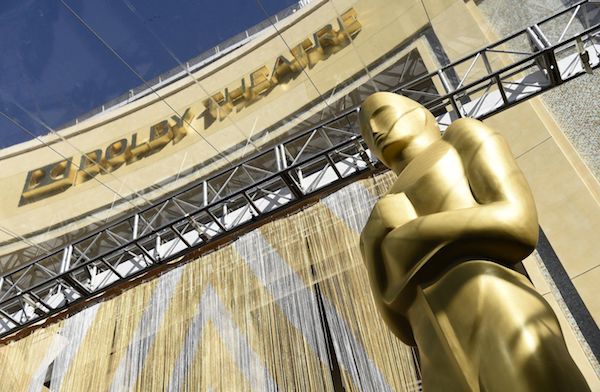 NEW YORK (AP) — Final preparations are underway for the 94th Academy Awards and a long awaited return to Hollywood's glamourous normalcy after a muted ceremony and ratings low last year. Here's everything you need to know about the 2022 Oscars, including where to watch the live show, who's expected to win and what the big controversies are this year.
___
WHEN ARE THE OSCARS?
The Oscars will be held on Sunday, March 27, at the Dolby Theatre in Los Angeles. The ceremony is set to begin at 8 p.m. ET and will be broadcast live on ABC.
WHO IS HOSTING THE 2022 OSCARS?
Regina Hall, Amy Schumer and Wanda Sykes are taking the stageto co-host the ceremony, which has been without an emcee for the past three years. Producer Will Packer said each woman brings something different to the show.
WHO IS PRESENTING?
Show producers will continue adding names throughout the week, but at the moment stars expected to hand out awards Oscar night include Bill Murray, Lady Gaga, Kevin Costner, Samuel L. Jackson, Zoë Kravitz, Anthony Hopkins, Lily James, Daniel Kaluuya, Mila Kunis, John Leguizamo, Simu Liu, Rami Malek, Lupita Nyong'o, Rosie Perez, Chris Rock, Naomi Scott, Wesley Snipes, Uma Thurman, John Travolta, Yuh-jung Youn, Ruth E. Carter, Halle Bailey, Sean "Diddy" Combs, Jamie Lee Curtis, Woody Harrelson, Shawn Mendes, Tyler Perry, Tracee Ellis Ross, Stephanie Beatriz, DJ Khaled, Jennifer Garner, H.E.R., Tiffany Haddish, Tony Hawk, Elliot Page, Kelly Slater and Shaun White
WHICH MOVIES ARE NOMINATED FOR BEST PICTURE AT THE 2022 OSCARS?
The 10 movies competing for best picture this year are: "Belfast"; "CODA"; "Don't Look Up"; "Drive My Car"; "Dune"; "King Richard"; "Licorice Pizza"; "Nightmare Alley"; "The Power of the Dog"; "West Side Story." (Here's the full list of 2022 Oscar nominations. )
WHAT WERE THE MOST SURPISING OSCAR SNUBS?
There were a lot of surprises Oscar nominations morning.
Some exclusions that stood out include Denis Villeneuve, whose "Dune" got the second most nominations (10) behind "The Power of the Dog" (12) including best picture, but who failed to get a directing nomination for himself.
The best actress category was especially brutal this year, leaving out Lady Gaga for "House of Gucci," Jennifer Hudson for "Respect" and Caitriona Balfe for "Belfast" and Renate Reinsve for "The Worst Person in the World."
WHAT ARE THE PREDICTIONS FOR THE WINNERS ON OSCAR NIGHT?
"The Power of the Dog" is the presumed frontrunner for best picture and best director, for Jane Campion, but there is also the possibility that "CODA" will take best picture, especially after it won at the Producer's Guild Awards. Either way, it'll be the first time a streaming service has won best picture. Other likely winners include Will Smith for best actor ("King Richard"), Jessica Chastain for best actress ("The Eyes of Tammy Faye"), Troy Kotsur for best supporting actor ("CODA") and Ariana DeBose for best supporting actress ("West Side Story").
WHAT ELSE CAN WE EXPECT FROM THE OSCARS?
Organizers have promised that they will keep the broadcast to three hours and Packer (whose films include crowd pleasers like "Girls Trip") wants to make it as entertaining as possible while still honoring the nominees and winners.
"The show will flow, not unlike a movie, in that there will be different themes and a different feel and different energy throughout the night," Packer said in an interview with IndieWire. "It will not feel or look or sound like one show for three hours. It's taking you through the course of this cinematic journey."
Best song nominees like Beyoncé, Van Morrison and Billie Eilish are also in talks to perform.
ARE THERE ANY CONTROVERSIES THIS YEAR?
The Oscars are so high profile that every year someone is upset about something (especially when changes are involved) but this year the biggest controversy is over the decision to present some awards before the live broadcast begins and edit them into the show later.
The eight awards are for shorts (live action, animated and documentary), editing, score, hair and makeup, sound and production design. The decision has its defenders, but also an army of high-profile detractors, including Campion, Villeneuve, Steven Spielberg, Chastain and Penelope Cruz.
CRTC renews CBC licensing for another five years, tweaks its mandate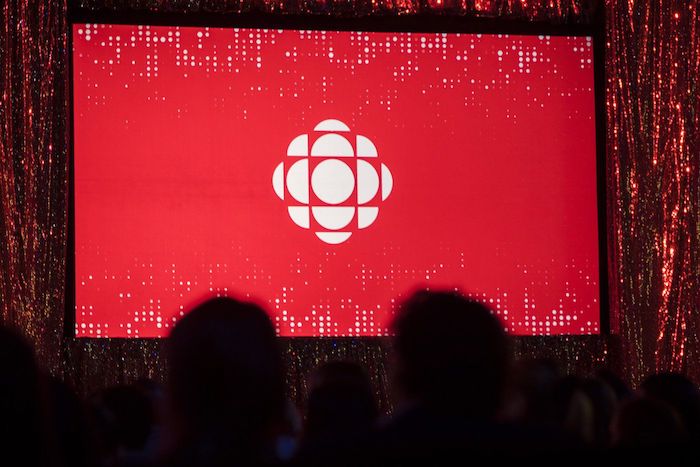 By Sarah Ritchie in Ottawa
The Canadian Radio-television and Telecommunications Commission said Wednesday that it is renewing CBC's licensing, with tweaks to its mandate that will make it spend money on programming produced by people with disabilities, Indigenous and racialized people and the LGBTQ community.
It's also clarifying that it "expects the CBC to maintain local, regional and national news broadcasts in a crisis or emergency on all of its audiovisual and audio services."
That's in response to the broadcaster's decision to replace local supper-hour and late newscasts across the country with its national programming in the early days of the pandemic.
CBC said at the time that it was dealing with staffing issues as some workers were off sick with COVID-19 and others were in isolation. The CRTC noted in its decision that the pandemic has increased demand for news, and "Canadians expect the CBC to disseminate and make available information in the event of an emergency."
The CRTC is dropping the requirement for CBC to maintain minimum thresholds of local programming in urban markets where Canadians have multiple options, but it's maintaining those thresholds in rural parts of the country.
The CBC asked to reduce the number of hours of local TV programming it needs to air per week in its English markets across the board, and to make that up in digital content.
The CRTC noted that actual hours of local programming on English TV stations dropped between 2014 and 2020, although they still meet the minimum requirements.
It said there is a higher risk that less local news would be broadcast in non-metropolitan markets if those requirements are dropped, naming "difficult access to high-speed internet" and "the lack of news bureaus in non-metropolitan areas" as reasons.
The commission says there has been a great deal of change in the media landscape since 2013, the last time the licence was renewed, and it's making changes to the CBC mandate to align with that.
It's setting out new rules to ensure the difference between news and information programming and "branded content" or advertising is clearly distinguished.
CBC will need to submit new reports to the CRTC on a range of topics including workforce diversity, privacy issues and perception and consultation.
The CRTC decision also noted the CBC's digital streaming services for audio and video didn't exist, or didn't exist in their current form, when the last licensing agreement was made.
"As part of its proposal, the CBC requested that it be able to count hours of content exhibited on some of its (digital media broadcasting undertakings) toward meeting its overall content exhibition requirements," the decision said.
However, the commission is instead including that digital content in the broadcaster's spending requirements on Canadian programming, giving the CBC the flexibility to count the cost of online content toward those quotas.
CBC and Radio-Canada's president and CEO said the broadcaster welcomes the CRTC announcement.
"We're pleased that the CRTC has, for the first time ever, recognized the significant contribution of our digital streaming services … to the Canadian content ecosystem," Catherine Tait said in a statement on Wednesday.
The main outcomes covered by the mandate include programming for Indigenous Peoples and diverse Canadians; creating and supporting access to Canadian content; ensuring access to local, regional and national news and information; accessibility of content; and accountability and transparency to the public.
Licences for radio, TV and multiplatform content in both English and French are valid until August 2027.
This report by The Canadian Press was first published June 22, 2022.
Cineplex introduces $1.50 booking fee for online ticket purchases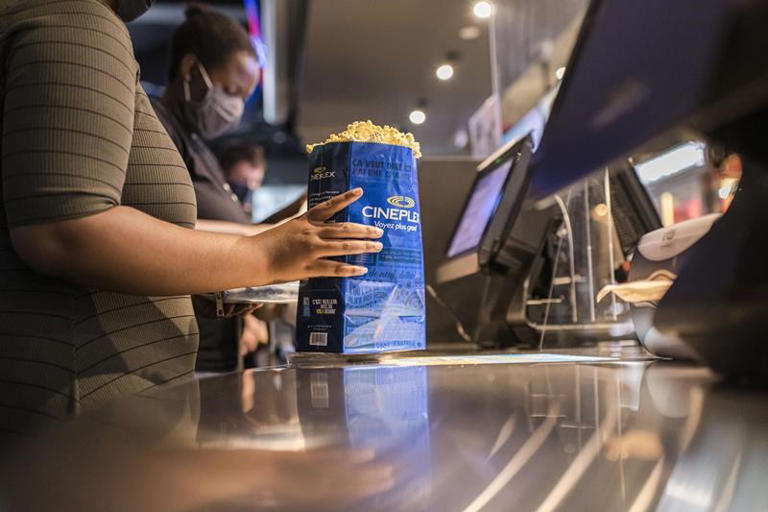 TORONTO — Moviegoers could be paying a little extra for a seat at a Cineplex theatre this summer.
Canada's largest film exhibitor says it has introduced a new $1.50 booking fee that applies to each ticket purchased through its mobile app and website.
The move comes as Cineplex representative Sarah Van Lange says the company looks to "further invest and evolve our digital infrastructure," including website upgrades.
However, not everyone will have to pay the new service charge.
Cineplex Inc. says purchases made in-person at the box office, ticket kiosks, or concession stands will not be subject to the fee, while members of the Scene Plus rewards program will pay a reduced $1 per ticket.
Members of CineClub, the company's monthly subscription program, will have the fee waived.
Service charges are a long-standing practice in the entertainment industry where concerts, live theatre and sporting events all add some form of a "convenience fee" to collect more revenue.
When Cineplex first introduced online ticket sales years ago, it charged a similar processing fee for each ticket. Eventually it eliminated the charge around the same time it began encouraging moviegoers to buy tickets in advance instead of waiting in line at the box office.
More recently, Cineplex has dabbled in other upcharge experiments that included charging an extra $2 for "prime seats" at a few of its busier theatres. It also tacked on an extra $1 to reserve seats at showings of "Star Wars: The Last Jedi" in 2017.
In the United States, most of the largest theatre chains already charge a fee for online ticket purchases.
Earlier this year U.S. chain AMC Theatres went a step further when it began testing "variable pricing" for tickets to the anticipated DC Comics movie "The Batman." The new cost added around US$1.50 to each ticket in some cities.
This report by The Canadian Press was first published June 21, 2022.
David Friend, The Canadian Press