EU lawmakers back gas, nuclear energy as sustainable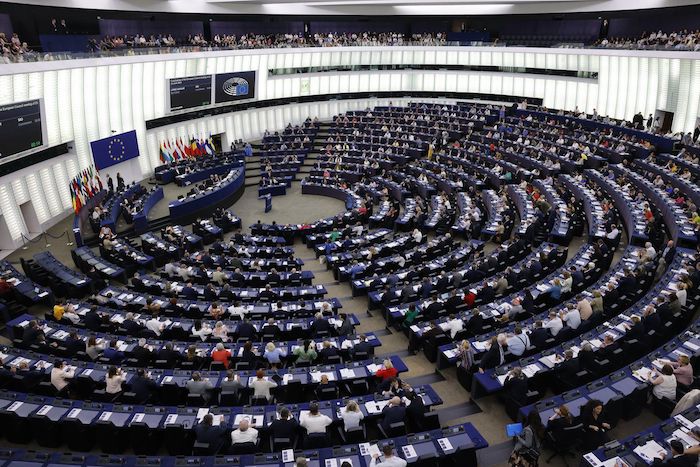 By Samuel Petrequin And Raf Casert in Brussels
BRUSSELS (AP) — European Union lawmakers voted Wednesday to include natural gas and nuclear in the bloc's list of sustainable activities, backing a proposal from the EU's executive arm that has been drawing fierce criticism from environment groups and now looks set to trigger legal challenges.
As the EU wants to set the best global standards in the fight against climate change, the decision could tarnish the bloc's image and question the region's commitment to reaching climate neutrality by 2050.
The European Commission earlier this year made the proposal as part of its plans for building a climate-friendly future, dividing member countries and drawing outcry from environmentalists over what they criticize as "greenwashing."
EU legislators from the environment and economy committees objected last month to the plan, setting up Wednesday's decisive vote in Strasbourg, France. But MEPs rejected their resolution in a 328-278 vote, with 33 lawmakers abstaining. The result was announced to a salvo of applause.
An absolute majority of 353 was needed to veto the proposal. If the European Parliament and member countries don't object to it by July 11, the so-called Taxonomy delegated act will enter into force and apply as of next year.
Greenpeace immediately said it will submit a formal request for internal review to the European Commission, and then take legal action at the European Court of Justice if the result isn't conclusive.
"It's dirty politics and it's an outrageous outcome to label gas and nuclear as green and keep more money flowing to (Russian President Vladimir) Putin's war chest, but now we will fight this in the courts," said Ariadna Rodrigo, Greenpeace's EU sustainable finance campaigner.
European Parliament rapporteur Bas Eickhout rued "a dark day for the climate and the energy transition."
The green labeling system from the European Commission defines what qualifies as an investment in sustainable energy. Under certain conditions, gas and nuclear energy will now be part of the mix, making it easier for private investors to inject money into both.
With the EU aiming to reach climate neutrality by 2050 and to cut greenhouse gas emissions by at least 55% by 2030, the commission says the classification system is crucial to direct investments into sustainable energy. It estimates that about 350 billion euros of investment per year will be needed to meet the 2030 targets.
The question of nuclear power has divided environmentalists, energy experts and governments for years, with some arguing it's an important source of energy because it's produced with no emissions and thus "clean," while others say the risks of nuclear reactions are too great and infrastructure is slow and costly to build. Liquid natural gas, clearly a fossil fuel, is roundly criticized in environmental circles.
Germany's industrial lobby group BDI welcomed the vote, saying it cleared the way for financing the transition from fossil fuels to clean energy.
"Gas is our bridge technology to the renewable age," said its deputy head, Holger Loesch.
The BDI called for more investments in gas infrastructure, including LNG terminals, to ensure sufficient supply amid the current energy crisis, but added that new gas power plants need to be capable of handling hydrogen eventually.
Introducing gas and nuclear into the equation has divided the 27 member countries amid Russia's war in Ukraine, and even the parliament's political groups.
Luxembourg's energy minister, Claude Turmes, said he deeply regretted the European Parliament's failure to bloc the commission's plan, adding that his country — together with Austria — would move ahead with legal efforts to block the labeling of nuclear and gas as sustainable.
Steffen Hebestreit, a spokesman for German Chancellor Olaf Scholz, said that "the German government stands by its position and considers nuclear energy as unsustainable."
"Nevertheless, the German government believes that the taxonomy is an important instrument for achieving climate protection targets, because it is clear that natural gas is an important bridging technology for us on the way to CO2 neutrality and the inclusion of the use of natural gas in the delegated act takes this into account," Hebestreit added.
Protests that had started on Tuesday continued Wednesday outside the EU legislature as lawmakers debated the issue.
Environmentalists warned the vote could set a precedent for lawmakers elsewhere to label polluting forms of energy as sustainable.
"We have now officially validated greenwashing by law," said Tsvetelina Kuzmanova of the climate think tank E3G.
"The process and the decision have been entirely political, not scientific, to only benefit a small number of member states," she said. "This would not stand a chance in court and will only create more uncertainty for financial markets and jeopardize (the) EU's climate ambition."
The youth activist group Fridays for Future said billions of euros could be pumped into gas infrastructure and nuclear power plants as a result of the decision, diverting much-needed funds from renewable alternatives.
One argument for rejecting the proposal is that it will boost Russian gas sales at a time when it is invading neighboring Ukraine, but the European Commission said it had received a letter from the Ukrainian government backing its stance.
European Commissioner Mairead McGuinness quoted from the letter from Ukraine's energy minister Tuesday: "I strongly believe that the inclusion of gas and nuclear in the taxonomy is an important element of the energy security in Europe, especially with a view to replacing Russian gas."
"I don't think we should second-guess this letter," McGuinness said.
Russia's war in Ukraine has prompted the 27-nation bloc to sever ties with some Russian fossil fuels. Member countries have agreed to ban 90% of Russian oil by year-end in addition to a ban on imports of Russian coal that will start in August.
But the EU hasn't included gas — a fuel used to power factories and generate electricity — in its own sanctions for fear of seriously harming the European economy. Before the war in Ukraine, it relied on Russia for 25% of its oil and 40% of its natural gas.
___
Frank Jordans and Kirsten Grieshaber contributed to this report from Berlin.
Cenovus Energy to buy remaining stake in Toledo refinery from BP for $300 million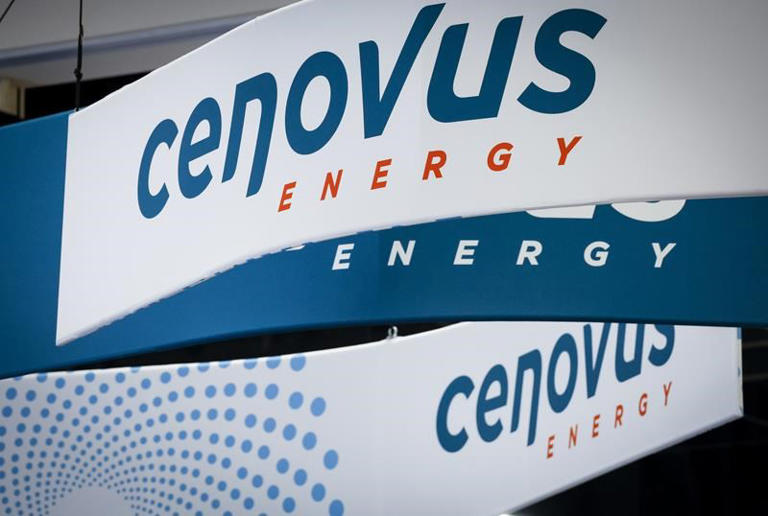 CALGARY — Cenovus Energy Inc. has reached a deal with British energy giant BP to buy the remaining 50 per cent stake in the BP-Husky Toledo Refinery for $300 million.
The Calgary-based oil producer has owned the other 50 per cent of the Ohio-based refinery since its combination with Husky Energy in 2021.
Cenovus says its U.S. operating business will take over operations when the transaction closes, expected before the end of the year.
The company says the Toledo refinery recently completed a major, once in five years turnaround to improve operational reliability.
It says the transaction will give Cenovus an additional 80,000 barrels per day of downstream throughput capacity, including 45,000 barrels per day of heavy oil refining capacity.
The deal brings Cenovus' total refining capacity to 740,000 barrels per day.
Alex Pourbaix, Cenovus president and CEO, says fully owning the Toledo refinery provides an opportunity to further integrate the company's heavy oil production and refining capabilities, including with the nearby Lima Refinery.
"This transaction solidifies our refining footprint in the U.S. Midwest and increases our ability to capture margin throughout the value chain," he said in a statement.
This report by The Canadian Press was first published Aug. 8, 2022.
Companies in this story: (TSX:CVE)
The Canadian Press
Surprise Senate vote would overturn Biden environmental rule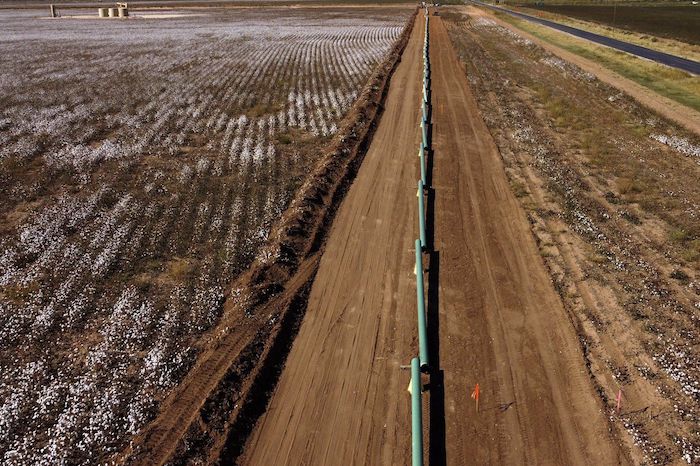 By Matthew Daly in Washington
WASHINGTON (AP) — In a surprise victory for Republicans, the Senate on Thursday voted to overturn a Biden administration rule requiring rigorous environmental review of major infrastructure projects such as highways, pipelines and oil wells — an outcome aided by Democratic Sen. Joe Manchin of West Virginia.
Manchin, a key player on energy and climate issues and a swing vote in the closely divided Senate, joined Republicans to support the measure, which was approved 50-47. The vote comes as Manchin has proposed a separate list of legislative measures to speed up federal permitting for major projects in return for his support of a Democratic bill to address climate change.
Republicans voted unanimously to overturn the Biden permitting rule, while Manchin was the only Democrat to support it. Three senators were absent: Republican John Cornyn of Texas and Democrats Patrick Leahy of Vermont and Jeff Merkley of Oregon. The vote sends the measure to the Democratic-controlled House, where it is unlikely to move forward.
Still, the vote signaled strong Senate support for action to reform the often onerous federal permitting process, which can take up to eight to 10 years for highways and other major projects. Streamlining federal review is a top Manchin and GOP priority that is not shared by most Democrats.
Sen. Dan Sullivan, an Alaska Republican, sponsored the measure to overturn the Biden rule, saying new regulations under the National Environmental Policy Act, or NEPA, will further bog down the permitting process and delay critical infrastructure projects the country needs.
The Biden rule — which overturns an action by the Trump administration loosening environmental reviews — requires regulators to consider the likely impacts on climate change and nearby communities before approving major projects. The new requirement "is going to add to the red tape" that prevents major infrastructure projects from being approved in a timely manner, Sullivan said.
While President Joe Biden has called infrastructure a priority — and pushed for a $1 trillion bipartisan infrastructure law passed last year — the new NEPA rule actually "makes it harder to build infrastructure projects" in the United States, Sullivan said.
"The only people, in my view, who really like this new system are radical far-left environmental groups that don't want to build anything … and probably the Chinese Communist Party," he said on the Senate floor. China and other competitors likely "love the fact that it takes 9 to 10 years to permit a bridge in the U.S.A.," Sullivan said.
The White House strongly opposed the measure and threatened a veto if Congress approves it.
"This action would slow the construction of American infrastructure, lead to the waste of taxpayer resources on poorly designed projects and result in unnecessary and costly litigation and conflict that will delay permitting," the White House said in a statement Thursday.
Manchin countered that, "for years I've worked to fix our broken permitting system, and I know the (Biden) administration's approach to permitting is dead wrong."
Manchin called Thursday's vote "a step in the right direction" but said the measure likely "is dead on arrival in the House. That's why I fought so hard to secure a commitment (from Democratic leaders) on bipartisan permitting reform, which is the only way we're going to actually fix this problem."
The new rule, finalized this spring, restores key provisions of NEPA, a bedrock environmental law that is designed to ensure community safeguards during reviews for a wide range of federal projects, including roads, bridges and energy development such as pipelines and oil wells. The longstanding reviews were scaled back under former President Donald Trump in a bid to fast-track projects and create jobs.
The White House Council on Environmental Quality said in implementing the new rule that it should restore public confidence during environmental reviews. The change could speed development by helping to "ensure that projects get built right the first time," said CEQ Chair Brenda Mallory.
Projects approved by the Trump administration were frequently delayed or defeated by lengthy court battles from groups challenging environmental reviews as inadequate.
Manchin, who brokered a surprise deal last week on climate legislation with Senate Majority Leader Chuck Schumer, said he's won promises from Biden and Democratic leaders in Congress to pursue permitting reforms in the Senate to speed approval of projects in his energy-producing state and across the country. Manchin's wish list includes swift approval of the controversial Mountain Valley natural gas pipeline in his home state and Virginia. The pipeline is nearly complete but has been delayed for years by court battles and other issues.
Manchin's list includes a number of proposals supported by Republicans, including a two-year deadline on environmental reviews; changes to the Clean Water Act; limitations on judicial review; and prompt action on projects determined by the Energy secretary to be in the national interest.
Environmental groups have decried Manchin's proposals as counter-productive to the climate legislation and a threat to the environment and communities where projects would be built.
Madeleine Foote, deputy legislative director of the League of Conservation Voters, dismissed the Senate vote Thursday as "nothing more than a Republican-led stunt to appease their fossil fuel-industry allies."
Foote and other environmentalists said strong NEPA review is needed to ensure that those most affected by an energy project have a say in the projects built in their communities.
"Thorough, community-based environmental reviews are critical to helping eliminate environmental racism and making sure low-income communities and communities of color are protected from polluters who want to build dirty, toxic projects in their backyards," Foote said.
She called on Congress to approve the Manchin-Schumer climate bill as soon as possible. Schumer said votes on the bill are likely this weekend.
Kabir Green, director of federal affairs at the Natural Resources Defense Council, another environmental group, said Americans are "seeing the effects of climate change in catastrophic detail, from the heat waves in Texas to wildfires in New Mexico to the devastating flooding in Kentucky. But the Senate is voting to prevent the federal government from considering climate change when making decisions. This makes no sense."