Environment minister says emissions cap on oil and gas expected by end of 2023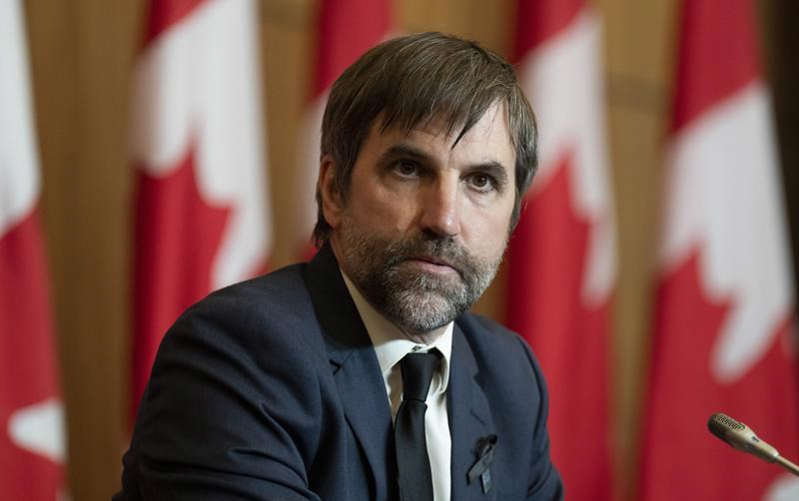 OTTAWA — A cap on greenhouse gas emissions from Canada's oil and gas sector will be ready by the end of next year, Environment Minister Steven Guilbeault said Monday.
In an interview from Egypt, where he is attending the 27th instalment of the United Nations climate talks, Guilbeault said the government is developing the regulations in "record time."
The final regulations are now expected to come at least two years after the Liberals first promised the cap in their 2021 election campaign platform.
"We will have draft regulations maybe by the spring, at the latest in the first half of the year," Guilbeault said. "And then the goal is to have the complete regulations by before Christmas, which is, you know, record level time to develop regulations."
He noted regulations to put a clean fuel standard in place took more than five years.
The timeline will still be disappointing to many Canadian environmental organizations, who prefaced their own journeys to the COP27 talks with the hope that Guilbeault would at least use the event to put a number on where the cap will start.
Keith Brooks, programs manager at Environmental Defence, said oil companies made record profits in the last year as world oil prices soared following Russia's invasion in Ukraine. But he said they've shown no urgency to spend much of that profit on climate action.
"We have these oil companies that have just made massive profits and they're saying they can't respond quickly and invest in (emissions reductions)," said Brooks. "But I think if they knew where the cap is going to be set, that might inject some urgency into the conversation for them."
Guilbeault himself has heavily criticized oilsands companies for directing more of their record profits to shareholders than climate programs.
The only suggestion the government has made on the cap's targets to date comes from the Emissions Reduction Plan published in March. It set a tentative emissions target for oil and gas in 2030 of 110 million tonnes. That's a 46 per cent cut from 2019 levels, and 32 per cent over 2005.
Canada is aiming to cut emissions across all sectors 40 to 45 per cent below 2005 levels by 2030. Environmental Defence and the Climate Action Network Canada both said as COP27 began that the oil and gas target needs to be set 60 per cent lower than 2005 levels.
Emissions from oil and gas production account for about one-quarter of Canada's total carbon footprint, and are 83 per cent higher than they were 30 years ago. Overall emissions in Canada are about 23 per cent higher over the same time period.
Guilbeault, who sat on the environmental activist side of the table at COP meetings before he was elected as a member of Parliament in 2019, now finds himself accusing his former colleagues of being "disingenuous" by demanding he produce information on the cap now.
"Listen, the people who say we should do that right now would be the first ones to criticize me if I didn't do proper consultations with, for example, Indigenous people in Canada — as we have a constitutional duty to do," he said. "They know very well how our system works."
Canada's rules for new regulations require certain amounts of consultation, including the publication of draft regulations and the acceptance of public comments on the draft before the final version is published.
"Frankly, I think it's a bit disingenuous to to be saying, 'Well, you know, we want the cap now," Guilbeault said. "They clearly know how it works. And we're cutting in half the time it takes to develop regulations."
The cap is not the only collision between the federal government and environment groups in Egypt. Several groups heavily criticized Canada for including oil and gas companies and banks that finance fossil-fuel projects in the Canadian delegation.
On Friday, the Canadian Pavilion hosted an event with the Pathways Alliance, a consortium of Canada's major oilsands companies. Several environment groups staged a boisterous walkout at the event.
Julia Levin, the national climate manager at Environmental Defence, tweeted Monday that oil and gas companies are polluters without good-faith commitment to combating climate change, and that they shouldn't be allowed at the negotiations.
"The presence of fossil-fuel lobbyists is overwhelming at COP27," she said. "They are spending big bucks to be here and peddle their false solutions like (carbon capture and storage.)"
Guilbeault said everyone should be given a seat at the table.
"I respectfully disagree with my ex-colleagues from the environmental movement," he said.
"I think it's a very slippery slope when governments start deciding in a democratic society who can participate and who can't."
This report by The Canadian Press was first published Nov. 14, 2022.
Mia Rabson, The Canadian Press
TC Energy shuts down Keystone pipeline system after leak in Nebraska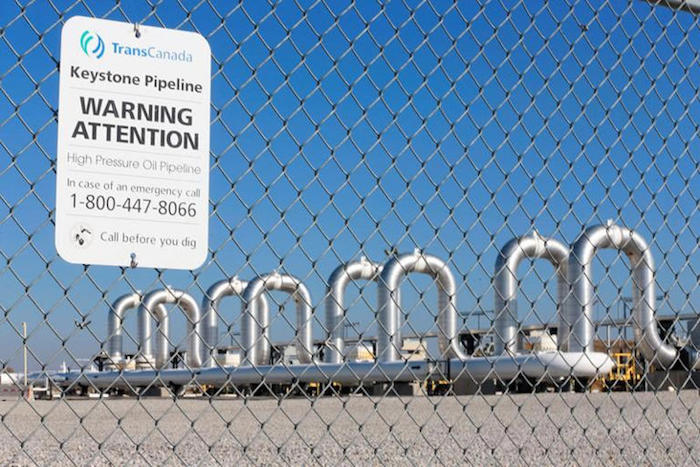 CALGARY — TC Energy Corp. says it has shut down its Keystone pipeline after a leak in Nebraska.
The company says it has mobilized people and equipment in response to a confirmed release of oil into a creek, about 32 kilometres south of Steele City, Neb.
TC Energy says an emergency shutdown and response was initiated Wednesday night after a pressure drop in the system was detected.
It says the affected segment of the pipeline has been isolated and booms have been deployed to prevent the leaked oil from moving downstream.
The Keystone pipeline system stretches 4,324 kilometres and helps move Canadian and U.S. crude oil to markets around North America.
TC Energy says the system remains shutdown as its crews respond and work to contain and recover the oil.
This report by The Canadian Press was first published Dec. 8, 2022.
Companies in this story: (TSX:TRP)
The Canadian Press
Two deputy chief medical officers resign from their positions with Alberta Health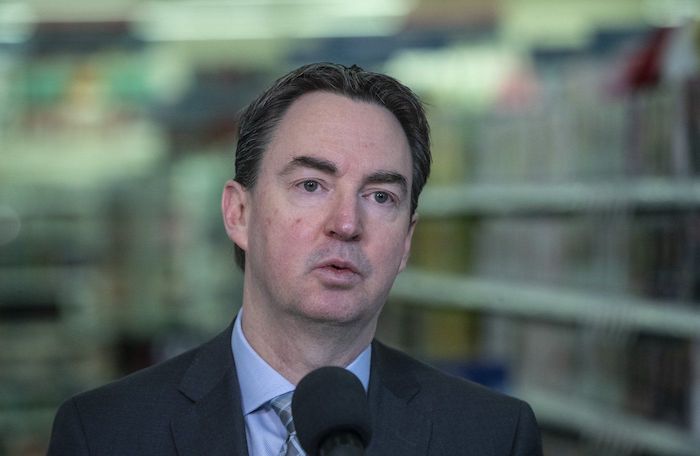 Edmonton – Alberta's two deputy chief medical officers of health are leaving their roles — less than a month after Dr. Deena Hinshaw was removed as the province's top doctor.
Health Minister Jason Copping confirmed during question period Wednesday that both of the doctors have submitted letters of resignation.
"They are still continuing to work at this point in time," he said in the legislature. "We are in the process of actually looking to fill those roles."
A statement from Alberta Health said Dr. Rosana Salvaterra and Dr. Jing Hu, who are listed as public health physicians on the department's website, have given notice.
When reached by her department email, Salvaterra responded: "Unfortunately, we are not able to comment."
She later added that she respects and admires both Dr. Hinshaw and Dr. Hu.
"They are brilliant, hard-working, and compassionate public health physicians and I consider myself fortunate to have had the opportunity to work alongside them for these past 14 months."
Salvaterra, who has extensive public health experience including as the medical officer of health for Peterborough, Ont., joined the office in October 2021.
Her career in public health includes work in "the COVID-19 response, mental health, the opioid response, women's health, poverty reduction, health equity, community food security and building stronger relationships with First Nations."
Hu's out-of-office message said her "last day at work with Alberta Health was Nov. 18, 2022," and noted she wouldn't have access to the department email after that date.
She got extensive training in China and at the University of Calgary before joining the health department in January 2020.
Their resignations came within a month of Hinshaw, who became the face of Alberta's public health response to the COVID-19 pandemic, being removed from her position.
Hinshaw was replaced by Dr. Mark Joffe, a senior executive member of Alberta Health Services, on an interim basis.
"Dr. Joffe will be supported by medical officers of health within AHS, by other staff in the Office of the Chief Medical Officer of Health, and by the Public Health Division," said the statement from Alberta Health late Wednesday.
"We expect these changes to have no impact on the department's and Dr. Joffe's ability to meet the requirements of the Public Health Act."
Hinshaw's dismissal didn't come as a surprise.
Premier Danielle Smith announced on her first day in office in October that she would be replaced.
Smith has made it clear that she blames both Hinshaw and Alberta Health Services for failing to deliver the best advice and care for Albertans as the hospital system came close to buckling in successive waves of the COVID-19 pandemic.
"A lot of the bad decisions were made by Alberta Health Services on the basis of bad advice from the chief medical officer of health," Smith told reporters on Oct. 22.
Smith has not placed the blame on front-line doctors and nurses but broadly on AHS senior management. Joffe, while serving as chief medical officer of health, retains his role in AHS senior management as a vice-president responsible for areas in cancer and clinical care.
Hinshaw, an Alberta-trained public health specialist, became a celebrity of sorts in the first wave of the pandemic in the spring of 2020, as she delivered regular, sometimes daily, updates to Albertans on the virus, its spread and methods to contain it.
This report by The Canadian Press was first published Dec. 7, 2022.
— By Colette Derworiz in Calgary.