Entrepreneur helping Afghans is 'shining example of Canadian compassion': minister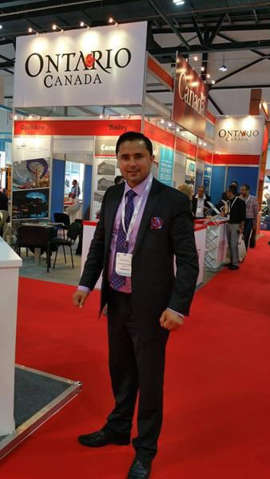 OTTAWA — A Toronto property developer who has worked tirelessly to help hundreds of people fleeing the Taliban settle in Canada — spending $50,000 to buy them essential supplies — has been praised as a "shining example of Canadian compassion" by the immigration minister.
Wais Habibzai, who fled to Canada from Afghanistan in 1992 after his house was destroyed by a rocket, has launched a personal aid effort to provide clothes and other necessities for refugees who escaped Kabul.
Around 1,000 refugees are being provided with food and accommodation by the government as they prepare to resettle in Canada, Habibzai said. But he said the refugees, isolating in several Toronto hotels, lack many essentials, including clean underclothes, phones, and baby bottles.
Many of the refugees arrived with only the clothes on their backs and Habibzai has been buying them outfits from Walmart.
The Afghan-Canadian businessman has turned conference rooms in refugee hotels into repositories for clothing and necessities, recruiting dozens of people to volunteer as translators and help fund the aid effort.
He has made daily trips to local stores to buy underwear, shoes, jeans and shirts, bottles and baby formula and personal hygiene products. He has also bought chocolate, candy and toys for children, as well as prayer mats, and hijabs for some older women.
Habibzai, 40, said he is delighted to see young refugees, who arrived in traditional Afghan attire, walking around Toronto hotels "as true Canadians" in jeans and T-shirts emblazoned with the Canadian flag.
"Some came with (traditional clothes). The next day they were wearing the shoes I gave them: the T-shirts, jeans. I went to Walmart and bought them some T-shirts with the Canada flag. They loved it. They were walking about as true Canadians," he said.
"Teenagers, 20 to 22 year-olds — they want to be modern."
Marco Mendicino, minister for immigration, refugees and citizenship, said welcoming the Afghans "wouldn't be possible without the generosity of Wais and so many others like him."
"As Afghan refugees sought shelter from persecution and war, Canada stepped up. And as refugees now begin new lives in Canada, Canadians are stepping up. Few embody that spirit better than Wais Habibzai. Wais is a shining example of Canadian compassion," he said.
"And as a refugee himself he's the living embodiment of Canada's 'intergenerational cycle of immigration' where each generation of newcomers welcomes the next."
The Immigration Department says it has helped 3,700 evacuees, including Canadian citizens and permanent residents, flee Afghanistan, which recently fell to the Taliban. But it has faced criticism for not helping enough escape. Its special immigration program has been plagued by bureaucratic and technical problems.
Habibzai has been visiting refugee hotels each day to find out what those who managed to reach Canada need. He has recruited Afghan family and friends to translate and has been raising thousands of dollars to top up the $50,000 he has spent himself.
"I said: 'Give me a list of what you need. I will go buy it: diapers, milk, you name it. One man said: 'I have only one pair of underwear'. They were always asking for necessities like this," he explained.
He said refugees who had left family behind were desperate to know they were safe, but often had no way of making contact.
Habibzai bought them phones and SIM cards, as well as chargers that fit Canadian sockets, so they could stay in touch with relatives and friends sheltering from the Taliban.
He has also offered to house several desperate families in his vacant properties rent-free for a year. But he says many new arrivals have money and are well-educated.
The Toronto businessman, whose father was the manager of an Afghan national TV station and former diplomat, was forced to flee Afghanistan after the mujahedeen — religious fighters who fought the Russian occupation, evolving into the Taliban — destroyed his home with a rocket launcher.
He came to Canada in 1992, at age 14, and said his experience as a new immigrant motivated him to help the fleeing Afghans. He wants to "give back" to the country that took him in, because he remembers how "tough" it was for him arriving in Canada "with nothing."
"My dad had to leave the job, and since our home got destroyed by the rocket launcher," he said. "It was very difficult for my father to get a rental apartment (in Canada) because he had no credit, no job, and his English was broken. It was tough. My father was a strong man. He wanted to work, whatever it takes, no matter what, even though he was a diplomat for years."
Eventually, his father took a job as manager of a convenience store. Habibzai eventually founded his own property company, buying his first house at 18 and selling it to fund his university fees. He now builds homes in Toronto and runs a real-estate company, as well as technology companies in Afghanistan.
"Today I am building homes and, thanks to Canada, I got my education here. My brother played soccer professionally for Team Canada," he said. "It is all because of this beautiful country. And I want to give back."
The businessman has also been giving the new arrivals tips on Canadian life, including how to download apps and order in pizza.
"Two things I tell them about this country are, 'Study and work and don't think about nothing else,'" he said.
"I tell them, 'Listen, I am nobody. I am just this young Afghan Canadian businessman. I came here, like you, with $20 in my pocket or not even that, with nothing. But Canada is the land of opportunity: you can be somebody.'"
This report by The Canadian Press was first published Sept. 12, 2021.
Marie Woolf, The Canadian Press
'Belfast' wins People's Choice prize at Toronto International Film Festival
TORONTO — "Belfast" from writer-director Kenneth Branagh has won the People's Choice prize at the Toronto International Film Festival.
The Northern Ireland-set family drama was announced as winner of the honour during the TIFF Tribute Awards broadcast on CTV, which marked the end of 10 days of pandemic-tailored in-person screenings and digital at-home viewing.
The prize chosen through online votes is often a predictor of Academy Award success.
Last year's winner, the road drama "Nomadland," won the best-picture Oscar. 
Other previous People's Choice winners that have nabbed best picture include "Green Book," "12 Years a Slave," "The King's Speech" and "Slumdog Millionaire."
This year's People's Choice race had a caveat, though: films that didn't screen on the festival's digital site were not eligible for the prize, including buzzy titles "Spencer" and "Dune."
This report by The Canadian Press was first published Sept. 18, 2021.
Victoria Ahearn, The Canadian Press
'I'm here but my mind is always there:' Ontario woman returns home from Afghanistan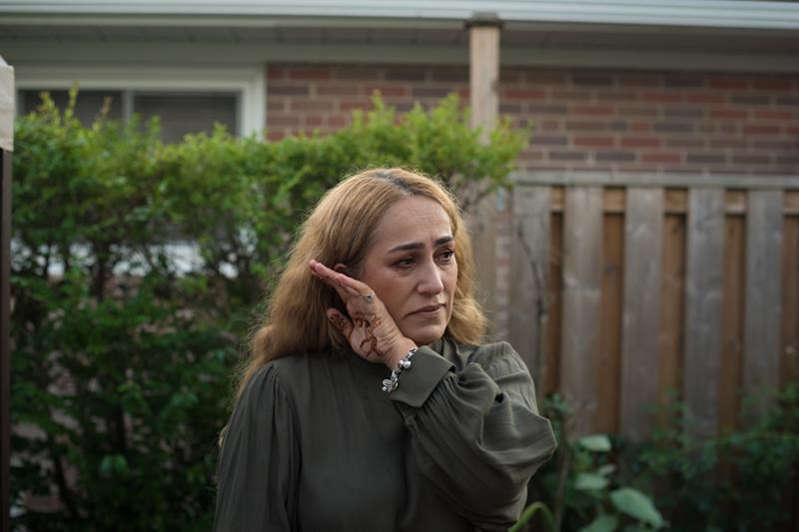 Heartbreak and guilt are all Zakia Zarifi has been feeling since she returned to her home in Ontario from Afghanistan.
"I'm happy to see my family here, but it's torture for me because I couldn't bring my parents with me," the real estate agent from Brampton said over the phone.
"It was the hardest goodbye ever, but deep down I have hope that I can bring them here."
The single mother says she was beaten, shot at and barely dodged a bomb outside Kabul airport during the chaotic journey. All she thinks about now is helping the people left behind.
"(A) genocide … is happening right now in Afghanistan and no one is talking about it. That's why I'm here but my mind is always there."
Zarifi, 50, arrived this week to tears and warm hugs from her three grown children. They frantically worked to bring their mother home after the Taliban seized control of Afghanistan in August. She had gone there to try to get her aging parents out of danger.
Before she got out herself, Zarifi was critical of Canada's evacuation of its citizens from the region.
She told The Canadian Press while she was stuck in Afghanistan that she twice tried to escape before the U.S.-led military mission's Aug. 31 deadline, but was beaten by Taliban members and pushed away from the airport's gates.
She was angry Canadian officials told her and others to meet at dangerous locations, while other countries helped their citizens get to military planes using safer routes. Ten days after Canadian Forces left the region, and as Prime Minister Justin Trudeau faced criticism for mishandling the evacuation, Zarifi got another call from Global Affairs Canada, she said. This time the plan was better. "They told me to be at (Kabul) Serena Hotel and then, from there, the Qatari government was in charge of taking us to the airport. We had a flight with the Qatar airline (to Qatar)." By Tuesday, she was on a plane from Doha to Canada.
"The first flight that left Afghanistan (had) all different citizens from all over the world. On the second flight … there were, I believe, 10 Canadians."
She said others on the flight home told horrifying stories about the Taliban knocking on their families' doors and taking their men.
"They took their birth certificates, and took them to this place. They are all vanished," she said.
"Someone even came to knock on my parents' door. The guy who looks after them (said), 'No one lives here,'  and they left."
Zarifi said her parents are a target because they are from the northeastern province of Panjshir, the heart of military resistance in Afghanistan and where her father fought against Taliban rule.
While she waited for a flight, she and her family helped other Afghans, she said.
They gave away items in their home, distributed 120 blankets and provided food supplies to 500 families. Many Afghans they helped are among thousands who are religious and ethnic minorities who worry the Taliban's return to power will lead to oppression or death.
Zarifi recalled a similar journey she made in 1987 during the Soviet Union's invasion of Afghanistan. She escaped to Pakistan from Kabul. Two years later, she moved to Canada.
"Afghans … a majority of them are refugees and they've all found a way to get out before and through significantly worse times," said Zarifi's daughter Marjan.
"When my mom first came to Canada, she had to walk two days, two nights to get to where she needed to go. They were being directly shot at. So she has done this twice.
"She keeps a lot of strength and says, 'It's gonna be OK,' but every day we can't think straight … Everyone just kind of moves on with life, but my mind is constantly with my family and what's going on."
Despite her frustration with the Canadian government, Zarifi said she's thankful Trudeau did not forget her and other citizens.
"I just hope that the Liberal (government) do their best to bring people, because their life is in danger," Zarifi said.
"When I moved here, I worked 20-hour days. I worked as a bookkeeper, did accounting, night shifts at Walmart. I worked hard. I made a living for myself."
She said she prays that other Afghans will have the same chance at a new life. For her part, she plans to continue helping people in Afghanistan in whatever way she can.
This report by The Canadian Press was first published Sept. 17. 2021.
___
This story was produced with the financial assistance of the Facebook and Canadian Press News Fellowship.
Fakiha Baig, The Canadian Press