Yankees star Judge hits 62nd homer to break Maris' AL record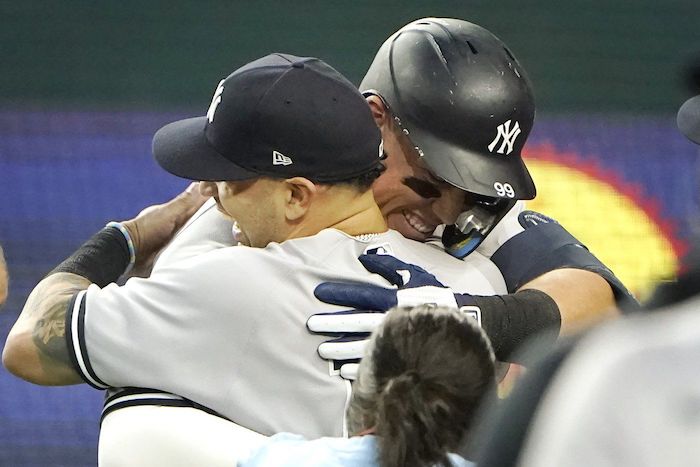 By Stephen Hawkins in Arlington
ARLINGTON, Texas (AP) — Aaron Judge took a smooth, mighty swing, then broke into a big smile as he trotted around the bases. Heading home, his teammates backed away, letting him touch the plate alone.
At last, the New York Yankees slugger had the American League home run record all to himself.
Judge hit his 62nd home run of the season Tuesday night, breaking Roger Maris' AL record and setting what some fans consider baseball's "clean" standard.
"It's a big relief," Judge said. "Everybody can finally sit down in their seats and watch the ballgame. It's been a fun ride so far, getting a chance to do this. … Getting a chance to have your name next to someone as great as Roger Maris and Babe Ruth and those guys is incredible."
Judge said he felt "quite a few emotions" after connecting, thinking about his family and fans and supporters. He said it would probably be after the season until he'd truly soak in and appreciate the significance of his achievement.
"In my book, it's just another day," the stoic Judge said.
After slamming his helmet in a rare show of frustration when he went without a homer in the first game of the doubleheader against the Rangers in Texas, Judge hit the third pitch of the nightcap into the first row of seats in left field.
That trip around the bases after a long chase was certainly a mixture of pure joy and relief for No. 99, whose only homer in the previous 13 games had been when he tied Maris' 61 last Wednesday in Toronto.
Judge did it just in time, too, homering on the next-to-last day of the regular season.
Barry Bonds holds the major league record of 73 home runs, set with the San Francisco Giants in 2001.
Judge's milestone ball was caught by Cory Youmans of Dallas, who was sitting in Section 31. When asked what he was going to do with the ball while being taken away with security to have the ball authenticated, Youmans responded, "Good question. I haven't thought about it."
Asked after the 3-2 loss if he'd gotten the ball, Judge said, "not yet."
"I don't know where it's at. It'd be great to get it back," he said.
Judge also praised the fan for making a "great catch" and said the man had every right to keep the prized souvenir.
Another fan was escorted away after leaping over the rail into a gap between the seats and the left-field wall. The crowd of 38,832 was Texas' third sellout of the season.
Almost as soon as Judge connected on a 1-1 slider from right-hander Jesús Tinoco, his Yankees teammates streamed out of the dugout to celebrate with him. But they stayed away from home plate — leaving him to step on it before sharing hugs and high-fives.
"You never know how you're going to react in the moment. And it was just so, so very cool," manager Aaron Boone said.
Gerrit Cole, who set a Yankees single-season strikeout record in the same game, said he didn't know if Judge was pressing as of late, but chuckled when saying everybody else on the team was.
"Just wanted it to happen so bad," Cole said. "So I don't know if that's pressing, or it's just hoping hard. We were all just hoping really hard I think … He's not trying to get the record for himself. He's trying to get the record for his teammates, and for the Yankee fans."
New York wound up losing the second game after winning the opener 5-4. With one game left in the regular season, the split left the Yankees with a fitting 99-62 record — Judge's number and his home run total.
Judge's mother and father were in the stands to see the 30-year-old outfielder end a five-game homerless streak, including the earlier game Tuesday when he was 1 for 5 with a single.
The Maris family wasn't in Texas after following Judge around for a while, but Roger Maris Jr. tweeted, "Congratulations to Aaron Judge and his family on Aaron's historic home run number 62! It has definitely been a baseball season to remember. You are all class and someone who should be revered. For the MAJORITY of the fans, we can now celebrate a new CLEAN HOME RUN KING!!"
When the top of the first ended, and Judge went to take his place in right field, he carried the glove and cap of first baseman DJ LeMahieu, who patted him on the back.
The fans in right field cheered Judge loudly while he warmed up by tossing a ball back and forth with center fielder Harrison Bader. Judge then provided another souvenir ball when he tossing the one he had warmed up with several rows deep.
Judge, eligible to become a free agent after this season, struck out on a full-count pitch when batting again in the second.
He took his spot right field in the bottom of the inning before Boone pulled him from the game. Oswaldo Cabrera, who had been at second base, moved to right field and the slugger got another loud ovation as he jogged back to the Yankees dugout on the third base side.
Reaction quickly came from far beyond the ballpark.
"History made, more history to make," President Joe Biden posted on Twitter.
Tweeted former Yankees star Derek Jeter: "Congrats @TheJudge44 on 62! Postseason next!!!"
Former President Bill Clinton also tweeted congratulations, as did former MLB players like Paul O'Neill, Dwight Gooden, Dave Winfield and Ryan Howard.
Maris' 61 for the Yankees had been exceeded six times previously, but all were tainted by the stench of steroids. Along with Bonds' record, Mark McGwire hit 70 for the St. Louis Cardinals in 1998 and 65 the following year. Sammy Sosa had 66, 65 and 63 for the Chicago Cubs during a four-season span starting in 1998.
McGwire admitted using banned steroids, while Bonds and Sosa denied knowingly using performing-enhancing drugs. Major League Baseball started testing with penalties for PEDs in 2004, and some fans — perhaps many — until now have considered Maris as holder of the legitimate record.
A Ruthian figure with a smile as outsized as his body, the 6-foot-7 Judge has rocked the major leagues with a series of deep drives that hearken to the sepia tone movie reels of his legendary pinstriped predecessors.
The doubleheader nightcap in Texas was his 55th game in row Judge had played since Aug. 5.
Boone initially said Judge earned himself a day off Wednesday, but then said he would speak with the slugger who had already said he hoped to play in the regular season finale, before the AL East champion Yankees have five days until the AL Division Series.
"We'll have a conversation and see what makes the most sense," Boone said. "And I'll try and lead him in a certain direction, maybe he'll lead me back in the other direction."
Judge had gone 3 for 17 with five walks and a hit by pitch since moving past the 60 home runs Babe Ruth hit in 1927, which had stood as the major league record for 34 years. Maris hit his 61st off Boston's Tracy Stallard at old Yankee Stadium on Oct. 1, 1961.
Judge likely will come up short of becoming the first AL Triple Crown winner since Detroit's Miguel Cabrera in 2012. He leads the AL with 131 RBIs and goes into the final day of the regular season trailing Minnesota's Luis Arraez, who was hitting .315. Judge was at .311, right where he had started the day.
Judge's accomplishment will cause endless debate.
"To me, the holder of the record for home runs in a season is Roger Maris," author George Will said earlier this month. "There's no hint of suspicion that we're seeing better baseball than better chemistry in the case of Judge. He's clean. He's not doing something that forces other players to jeopardize their health."
___
AP Baseball Writer Ronald Blum contributed to this report.
___
More AP MLB: https://apnews.com/MLB and https://twitter.com/AP_Sports
Professional Bull Riders Elite Cup Series returns to Red Deer this weekend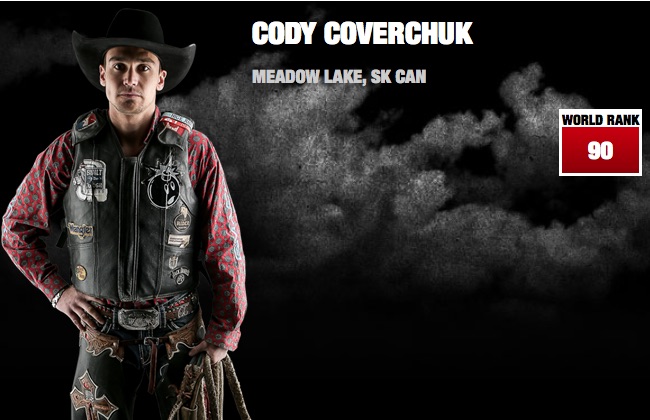 From Kacie Albert of PBR Canada
PBR CANADA'S ELITE CUP SERIES RETURNS TO RED DEER, ALBERTA, FOR SECOND CONSECUTIVE YEAR WITH 2023 SEASON-LAUNCH EVENT FEBRUARY 4
For the second consecutive year, PBR (Professional Bull Riders) Canada's elite Cup Series, presented by Wrangler, will buck into Red Deer, Alberta, launching the 2023 season for the nation's premier series on February 4, with the PBR Cross Country Canada Classic, at the Peavey Mart Centrium at Westerner Park.
PBR Canada's Cup Series regularly features Canada's best riders alongside some of the league's top international athletes, squaring off against the rankest bucking bulls from across the nation.
For one night only, fans will witness exhilarating 8-second rides and wrecks throughout the action-packed event as the PBR's courageous bull-riding athletes face off against their 2,000-pound opponents bred to buck.
The PBR Cross Country Canada Classic will mark the 2023 season launch for the PBR Canada Cup Series, presented by Wrangler.
In June 2022, PBR Canada's elite Cup Series debuted in Red Deer to launch the premier series' seventh season. Compliments of a perfect 2-for-2 effort, Jake Gardner (Fort St. John, British Columbia) won the event, surging from unranked to then No. 2 in the race for the 2022 PBR Canada Championship and accompanying $50,000 bonus.
In Round 1, Gardner first went head-to-head against Tickety Boo (Chase Kesler Bucking Bulls) inside the Peavey Mart Centrium, reaching the requisite 8 for 83.5 points, and punching his ticket to the championship round.
As the penultimate man to leave the chutes, the "Prince of the Peace Country" was poised atop Alberta Springs (Vold Rodeo). In true cowboy fashion, Gardner gritted his way to the 8-second whistle, despite almost being upended seconds into the ride, earning an 86.5-point score to clinch the victory.
As the only other rider to go a perfect 2-for-2, Lonnie West (Cadogan, Alberta) was second, collecting 55 national points to overtake the No. 1 rank in the Canadian standings.
Fresh off his event win the night prior on the developmental Touring Pro Division in Meadow Lake, Saskatchewan, West kept his momentum rolling in Round 1 from Red Deer when he converted aboard Warning Shot (Outlaw Buckers Rodeo Corp.) for 81.5 points. West then remained flawless in the championship round when he covered Hanna Motors Winston Bruce (Skori Bucking Bulls) for 86 points.
Prior to the debut of the PBR Canada Cup Series in Red Deer, the city held two developmental Touring Pro Division events in 2015 and 2016, both won by Garrett Green (Meeting Creek, Alberta).
The bull riding action for PBR Canada Cup Series' Cross Country Canada Classic, begins at 7:00 p.m. MT on Saturday, February 4, 2023.
Tickets for the event go on sale Friday, November 18 at 10:00 a.m. MT, and start at $20, plus fees, and can be purchased at the Peavey Mart Centrium Box Office, online at TicketsAlberta.com. Charge by phone at (866) 340-4450.
Stay tuned to PBRCanada.com and follow the tour on Facebook (PBR Canada), Twitter (@PBRCanada), and Instagram (@PBRCanada) for the latest event and broadcast schedule, results, news, stats and more.
Will Cable Cord Cutting Shock Pro Sports Back To Its Senses?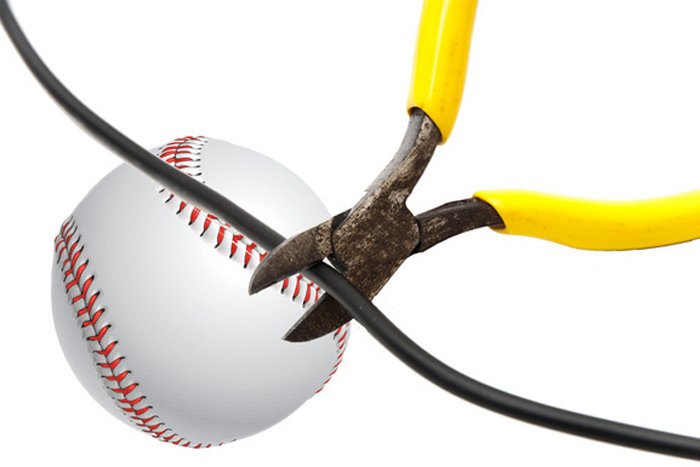 If there's one constant in modern sports it's bewilderment at how high salaries have risen for elite athletes. Where a million dollars a year was once the "unheard-of" threshold for salaries, today's stars are easily taking home 20, 40, even 50 million a year under the new economy in sports. Even college athletes, once forbidden to accept remuneration, are cashing in millions for their name, image or likeness.
When people complain about overpaid athletes to IDLM we simply say the money is in the business, who else do you think should get the cash? Ditto for franchise values, where the Denver Broncos recently sold for a staggering $4.65 B. and the Washington Commanders might fetch $6B.
Largely the infusion of riches in pro sports has come from TV and digital-rights contracts between leagues and regional sports networks (RSN). Those RSNs are the carriers of the local and regional teams. Packaged through cable or satellite carriers they deliver valuable programming dollars to leagues. And for smaller media markets they are a vital source of revenue to keep up with the big boys whose ancillary revenues are pumped by many more customers.
As just one example, the MLB St. Louis Cardinals are currently earning about $66 million a year from their 15-year, $1B deal they signed with Fox Sports in 2015. There are 18 other teams on Sinclair/Diamond local TV deals, all of whom rely on RSNs to play New York salaries in Pittsburgh or Kansas City.
In Canada, as opposed to the American model, regional sports contracts are held directly by either TSN or Sportsnet, national carriers. The monopoly status has suppressed revenues to Canadian NHL, MLB or NBA teams relative to the deals cut in large markets such as New York's tri-state area, southern California or Chicago.
Recently TV rights packages values were boosted by the arrival of Amazon, YouTube and Google which began to compete with traditional networks for U.S. broadcast rights. But now RSNs are threatened by the cord-cutting trend that sees American and Canadian consumers dumping their traditional bundlers of services to go à la carte digital directly with the producers of programming. ( In Canada the DAZN network has gone head-to-head with TSN for NFL games on a digital deal with the league.)
This past week the American cable giant Comcast reported a year-over-year 11 percent loss in its customer base. That's about two million Americans saying "I can do without the middle men and the useless channels. I want to subscribe directly to the producers of the material I want to see." From a peak of 110.5 million customers in 2013 the Comcast market is estimated to drop as low as 65 million customers by 2025.
In part this is consumers shedding programming bundles they never watch and bloated subscription fees as they tighten their belts. It's also a reflection on the Netflix streaming revolution sparked by Covid-19 lockdowns that saw locked-down consumers get used to the convenience of directly streaming programming from Netflix or Amazon Prime or Disney without paying for a raft of useless channels.
Advertisers have noticed, too. They are headed to streaming services, where their messages can be more targeted to desired audiences than cable TVs scattershot approach.
The impact is being seen in the U.S. where Diamond Sports Group, which controls a huge portion of the pro sports RSNs, is said to be headed to bankruptcy court to restructure its $8.6B in debt. "There are a lot of business and financial terms and policies to work through," says Deadspin, "but the long and short of it is that DSG is likely going to skip an interest payment it owes, which should be enough for them to get to the bankruptcy claim they've been rumored to be after for a while now."
Bloomberg reported that if they file for bankruptcy it could "potentially put at risk crucial broadcasting rights revenues" for major North American sports networks. Greg Boris, a sports management professor at Adelphi University summed up the looming disaster for pro sports. He told The Score that RSNs have "been a golden goose. You remove cable TV from the scenario, and franchises are worth a fraction of what they are today, players make a fraction of their salaries today… the boom has been going on for almost 30 years. But the vast majority of the people that pay never watch (services they purchase). That's been the model."
Leagues are now investigating what to do if the RSN model collapses. Currently the leagues operate direct streaming services for customers wishing to watch out-of-town games not involving their local team. They could simply add the RSN rights too these streams.But direct-to-consumer can be very costly. The Disney+ operation was thought to be a slam dunk, but now management at Disney admits it will be a few years before the operation gets out of the red. American carrier Comcast launched the Peacock network as an outlet for NBC content. It lost $2.5B in 2022 and projects to lose another $2B in 2023. Similar startups such as CBC Gem have been flops.
Direct-to-consumer is also not the easy money machine that RSNs were. If a league or a team operates a direct customer service it takes on the responsibility of signing up and maintaining its customer base. That means dealing with the fickle fans who might drop his/ her package to an NHL, NFL, MLB or NBA team for a few years till the club improves.
That could be a disaster for underperforming teams like MLB's Pirates or NHL Vancouver Canucks who had the assurance that, while their programming sucked, the other offerings on the cable package were worth customers retaining the service. Direct-to-consumer could, however, be a ray of hope for fans of bad teams that force clubs to finally get serious about producing a winning product.
This potential financial shortfall is probably one of the reason pro sports has so fervently embraced sports betting— to the annoyance of many fans. If the TV money goes, they'll need every dollar they can find to pay out the contracts they've been issuing with impunity the past decade.
Sign up today for Not The Public Broadcaster newsletters. Hot takes/ cool slants on sports and current affairs. Have the latest columns delivered to your mail box. Tell your friends to join, too. Always provocative, always independent. https://share.hsforms.com/16edbhhC3TTKg6jAaRyP7rActsj5
Bruce Dowbiggin @dowbboy is the editor of Not The Public Broadcaster A two-time winner of the Gemini Award as Canada's top television sports broadcaster, he's a regular contributor to Sirius XM Canada Talks Ch. 167. Inexact Science: The Six Most Compelling Draft Years In NHL History, his new book with his son Evan, was voted the seventh-best professional hockey book of all time by bookauthority.org . His 2004 book Money Players was voted sixth best on the same list, and is available via http://brucedowbigginbooks.ca/book-personalaccount.aspx