With trust collapsing in the RCMP, some call for 'broken force' to be rebuilt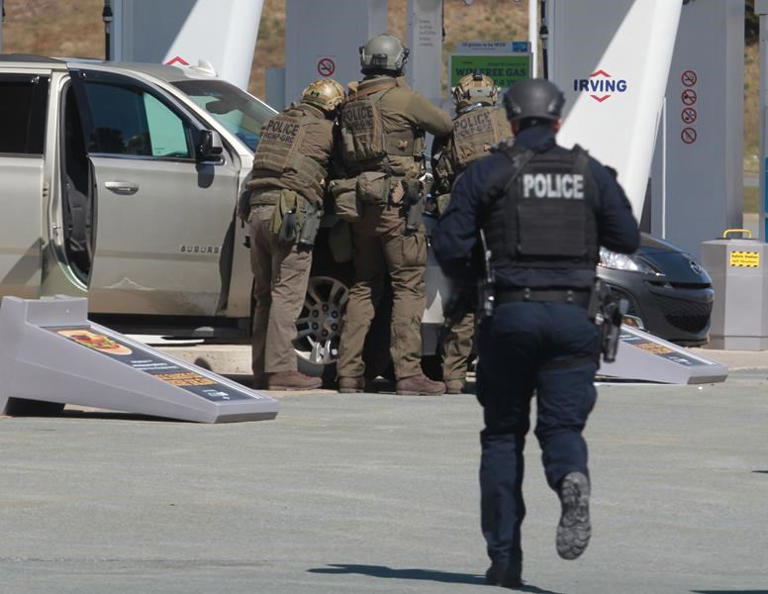 Harry Bond is blunt in his assessment of the RCMP's role on the night his mother and father died in the Nova Scotia mass shooting — and of the force's potential to reform in the future.
"My trust for the RCMP is gone," he said during a recent telephone interview from his home near Mahone Bay, N.S., where he's been going over the hundreds of hours of testimony heard at a public inquiry into the April 18-19, 2020 rampage.
His parents, Peter and Joy Bond died at their Portapique, N.S., home between 10:04 p.m. and 10:45 p.m. on the first night, murdered by a 51-year-old neighbour who drove a replica police car and carried on his killings the next day — taking a total of 22 lives, including a pregnant woman.
During the public inquiry, Bond heard senior Mounties testify they didn't send out an emergency alert that night due to lack of protocols; that just four officers were available to enter Portapique because of chronic staff shortages; that no RCMP air support was available; and that basic smartphone apps to let police officers track one another in the dark also weren't available.
And he said the explanations for these and a multitude of other shortcomings — including failures to probe early reports of domestic violence by the perpetrator — never seemed to begin with an admission that the force's rural policing has failed to adapt to modern times.
"The biggest thing we need is for some of the senior people to say, 'We screwed up. This is what we did wrong' … Otherwise, nothing is going to be solved. This will happen again," he said.
The revelations during the mass shooting inquiry are the latest to fuel a distrust in Canada's national police force that some experts suggest has been building for years. There were calls this year from an Indigenous group in Newfoundland and Labrador and from a government committee examining systemic racism in British Columbia for those provinces to get rid of the RCMP, while Alberta's United Conservative Party government is working on a plan to replace the Mounties with a provincial police force.
In Cumberland County, where some of the Nova Scotia killings occurred during the rampage's second day, the municipal council recently voted to seek proposals for local policing, including from police agencies other than the RCMP.
A poll commissioned by the force earlier this year showed only 51 per cent of Canadians believe the Mounties are honest, a drop of five percentage points from the year before. Only a third of Canadians feel the RCMP treat visible minorities and Indigenous people fairly.
"The RCMP is in for a reckoning. They really need to rethink what they're doing as a police force," said Michael Boudreau, a criminology professor at St. Thomas University in New Brunswick. With the force's missteps unfolding before the public during the mass shooting inquiry, Boudreau said it would be a missed opportunity if the commission's recommendations don't prompt sweeping changes — though he said he's only "mildly optimistic" that will happen.
"Unfortunately, politicians are going to have to get involved if we're going to have a serious discussion about the future of policing," he said. "We cannot leave it up to the police to fix themselves."
Historically, the RCMP has been adept at keeping its turmoil out of the public eye, Boudreau said. That all changed a decade ago when several women on the force said they faced discrimination, harassment, bullying and sexual assault at the hands of their colleagues. A resulting class-action lawsuit ultimately paid out about $125 million to more than 2,300 women.
Janet Merlo was among those women, and she was a lead plaintiff in the class action.
She said in a recent interview that she's seen familiar problems with the force surfacing throughout the inquiry in Nova Scotia, including chronic understaffing, friction with local police, and a "cops first" attitude that delayed a public warning about the shooter driving a replica police car for fear it would put officers in danger.
"It's all starting to collapse," Merlo said. "I feel bad for the first responders, the ones that are doing the work."
She's now leading an effort to establish independent, external oversight of the RCMP, which she hopes will provide more accountability and help trigger a cultural change within the force. "They shouldn't be allowed to police themselves, or investigate themselves anymore," Merlo said. "That's where public faith is eroding. They investigate themselves all the time, and they come back and say everything looks fine."
Two years ago, when a final report from the class action she led released a crushing report detailing the force's "toxic" culture of hateful, sexist and homophobic attitudes, Merlo said she had hope Commissioner Brenda Lucki would change things.
But now, as Merlo watches the inquiry in Nova Scotia and sees little change after the lawsuit, she said that hope is gone.
"I have lost total faith in Brenda Lucki doing anything to right the ship," Merlo said.
Boudreau believes Lucki should be replaced — preferably by a civilian who has never been a police officer, and who hasn't been entrenched in the ranks for decades, he said.
The RCMP began as a national police force, and Boudreau argues they should return to those roots rather than stretching themselves thin across the country. They should be "looking at corporate crimes, national security and those kinds of things, not responding to 911 calls when someone's stolen my ATV," he said.
And while building municipal or provincial police forces to fill in the gap is costly and daunting, Boudreau said any significant change with the RCMP should involve a "fundamental, if not radical" re-examination of policing as a whole, both at the national and provincial level.
In an emailed statement from the RCMP's national headquarters, Cpl. Kim Chamberland said reforming workplace culture and addressing harassment and discrimination is a priority for Lucki. "We know that ending workplace harassment and discrimination, and improving workforce culture, is critical to achieving operational excellence and to our success as a modern organization," Chamberland wrote. She said the force has identified five key priorities toward this goal, including addressing systemic racism and improving accountability.
Meanwhile, Assistant Commissioner Dennis Daley, the new commander of the RCMP's Nova Scotia division, has pointed to lessons learned from the mass shooting, such as the force beginning to use an emergency alert system, and commitments to improve communication with the public, municipalities and other police forces.
However, Boudreau said he agrees with Harry Bond that the force has not come to grips with its failings.
"I'm starting to think that maybe it is time for the federal government to get involved to really strip this force down to its bare bones and start again," Boudreau said. "Because it's a broken police force."
This report by The Canadian Press was first published Dec. 26, 2022.
Sarah Smellie and Michael Tutton, The Canadian Press
Hot rental market makes search 'stressful' for many — and it won't get better soon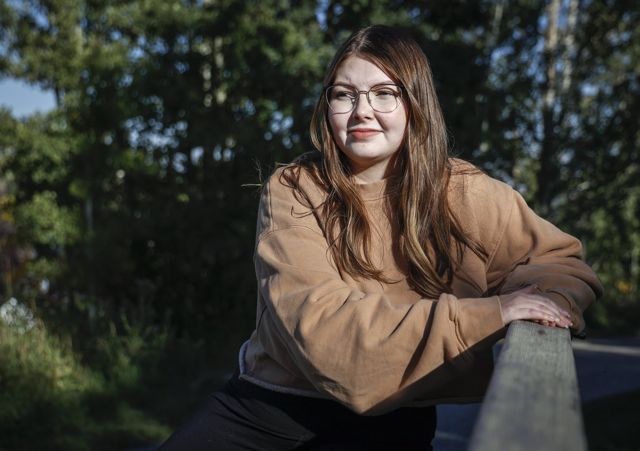 Marissa Giesinger is pictured in Calgary, Thursday, Sept. 21, 2023. On the hunt for a rental home in Calgary over the last six weeks, Giesinger and her boyfriend trawled through listings morning, noon and night, only to find most come along with dozens of applications and a steep price tag. THE CANADIAN PRESS/Jeff McIntosh
By Tara Deschamps in Toronto
On the hunt for a rental home in Calgary over the last six weeks, Marissa Giesinger and her boyfriend trawled through listings morning, noon and night, only to find most come along with dozens of applications and a steep price tag. As an added difficulty, many landlords are unwelcoming to the couple's brood — dogs Kado and Rosco and a cat named Jester.
"We made the tough decision recently to house our dogs with someone else until we can find a place that's affordable and we can take both of them," said Giesinger, a 23-year-old Mount Royal University student.
"It's definitely been stressful."
The competitive rental market Giesinger has encountered in Calgary is being seen across the country as multiple factors combine: high interest rates deter buyers and add to rental demand, still-high inflation is squeezing renter budgets, there's an undersupply of purpose-built rental units and population growth is fuelling demand.
These conditions have left prospective renters feeling even more frustrated than usual by sky-high rents, the frenzy of interest that surrounds any affordable listing and the litany of demands landlords can make when so many people are interested in their home.
Giacomo Ladas, communications director for Rentals.ca, calls it "almost a perfect storm" — and it isn't likely to ease up any time soon.
"What this does is create such a burden on this rental housing market that even though we're out of the (busy) summer rental season, there's so much demand that (these conditions are) going to continue like this until the fall and into the winter," he said.
Data crunched by his organization and research firm Urbanation.ca shows average asking rents for newly-listed units in Canada increased 1.8 per cent between July and August and 9.6 per cent from a year earlier to reach a record high of $2,117 last month.
Between May and August, asking rents in Canada increased by 5.1 per cent or an average of $103 per month.
When Giesinger rented a two-bedroom basement unit with a roommate a few years ago, the duo paid $1,000 per month, but now she routinely spots "super tiny," one-bedroom places for $1,350 a month.
"If you want a basement suite or an apartment, you're looking at minimum $1,200 and that doesn't include any utilities or anything like that unless it's a super rare listing," Giesinger said.
Rentals.ca data show newly listed one-bedroom properties in Calgary priced at an average $1,728 per month in August, up 21.6 per cent from a year earlier. Two-bedroom homes have climbed 17.4 per cent to $2,150 over the same period.
The picture in Vancouver and Toronto is far bleaker. Rentals.ca found the cities had the highest rents in the country.
Newly-listed one-bedroom properties in Vancouver averaged $2,988 in August, up 13.1 per cent from a year earlier, while two-bedroom units hit $3,879, an almost 10 per cent increase year-over-year.
Newly-listed Toronto one-bedroom homes averaged $2,620 in August, up almost 11 per cent from the year before, while two-bedroom properties had a 7.1 per cent rise over the same time frame to $3,413.
It's numbers like these that have convinced Kanishka Punjabi to abandon her hopes of moving in the near term.
"Two days ago, I gave up on my search because the rental market is that bad," she said.
The public relations worker has been living in Mississauga, Ont., but felt it was time to find a home in downtown or midtown Toronto, closer to where she works.
However, few of the two-bedroom homes she spotted in her two-month search were within her $2,800 budget.
For example, one apartment she liked at the intersection of Yonge and Eglinton streets had 25 offers in just over a week.
"Some people actually just sent in their offer without looking at the apartment too because there are so many people who are in desperate need of rental units," said Punjabi. "There's just not enough."
The Canada Mortgage and Housing Corp. has projected that the country needs to build 3.5 million additional homes beyond what's planned before the market reaches some semblance of affordability.
It also calculated that the annual pace of housing starts — when construction begins on a home — edged down one per cent in August to 252,787 units compared with 255,232 in July.
Despite the nudge down, Rishi Sondhi, an economist with TD Bank Group, said it has been a strong year for starts because the industry is responding to elevated prices by building at a robust pace.
But between population growth and rising interest rates, he said, "supply is struggling to keep up with demand" and that's bound to weigh on renters for quite some time.
"In the short term, it would be unrealistic to expect too much of a reprieve simply because population growth is likely to remain strong through the duration of this year — and that's really one of the big fundamental drivers," he said.
"In addition, it's unlikely to expect affordability in the ownership market to improve too much either because we think the Bank of Canada (key rate) is going to be on hold for the remainder of the year, but there is some risk that they take rates even higher, especially if inflation doesn't co-operate."
For renters like Giesinger that message puts even more pressure on her to settle on a place soon.
"Now I'm scrambling to find the money for a deposit and we're still never really sure like what kind of place we're going to get," she said.
"And when you're battling dozens of other people for a rental it can be super stressful."
This report by The Canadian Press was first published Sept. 24, 2023.
UCP asks Albertans to consider an Alberta Pension Plan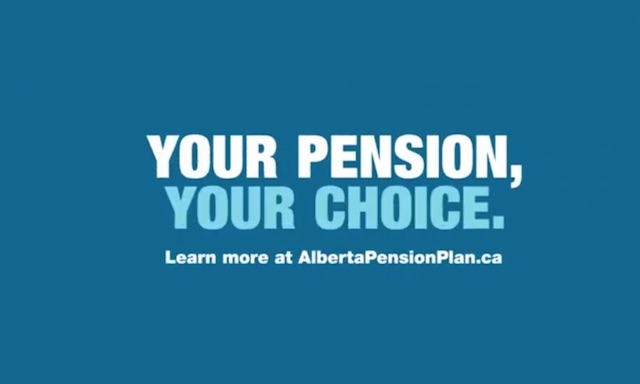 News release from the United Conservative party
The Government of Alberta is starting a public engagement to discuss the possibility of creating an Alberta Pension Plan.
You might be wondering, what's in it for you? Learn more by watching the short video below:
The government is eager to hear your views. To find more information, and participate in a survey, tap the button below.
Albertans deserve a pension plan that reflects their hard work and earnings, and it is up to Albertans to decide which pension plan that is.
-Your UCP Team