With 'Jurassic World 3,' dinosaurs rule again at box office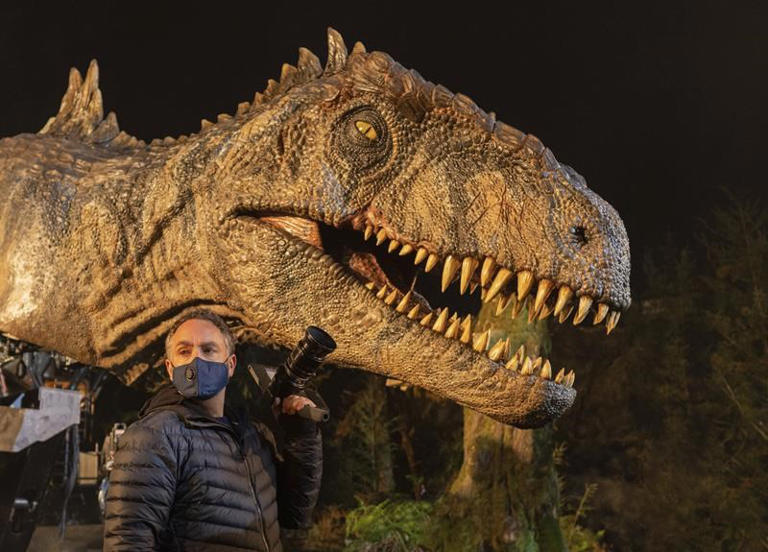 Move over Maverick, the dinosaurs have arrived to claim their throne.
"Jurassic World: Dominion" took a mighty bite out of the box office with $143.4 million in North American ticket sales, according to studio estimates Sunday. Including earnings from international showings — the film opened in various markets last weekend — "Jurassic World: Dominion," released globally by Universal Pictures, has already grossed $389 million. And it's just getting started.
The hefty haul is yet another sign that the box office is continuing to rebound this summer. With the blockbuster successes of films like "Doctor Strange in the Multiverse of Madness," "Top Gun: Maverick" and now "Jurassic World 3," audiences are coming back to movie theaters more consistently.
This weekend is only the third of the pandemic era in which the total domestic box office surpassed $200 million, according to box office tracker Comscore.
Both "Top Gun: Maverick" and "Jurassic World: Dominion" also represent an important caveat for an industry that continues to learn new lessons about pandemic-era moviegoing every week. Although both films are legacy sequels, neither are of the superhero variety, which, for a long time, had seemed like the only pandemic-proof genre.
"Top Gun: Maverick" is still coasting in rarefied skies too: It fell only 44% in its third weekend with an estimated $50 million to take second place, bringing its North American total north of $393.3 million.
"Dominion," a co-production of Universal Pictures and Amblin Entertainment, is the third film in the "Jurassic World" trilogy, which began in 2015 and introduced characters played by Chris Pratt and Bryce Dallas Howard. The newest installment brings back actors Laura Dern, Sam Neill and Jeff Goldblum from Steven Spielberg's 1993 "Jurassic Park."
Colin Trevorrow, who stewarded the "World" trilogy and directed the first film, returned to direct "Dominion," in which dinosaurs are no longer contained and locusts are threatening the world's food supply.
Critics were not kind to the dino extravaganza, but audiences seem to be enjoying themselves based on exit polls. Moviegoers gave it an A- CinemaScore and an 81% audience score on Rotten Tomatoes, suggesting that word of mouth will be strong in the coming weeks. The film opened on 4,676 screens in the U.S and Canada and cost a reported $185 million to produce, not accounting for marketing and promotion.
The filmmakers have said "Dominion" is intended to be the last of the "Jurassic World" films, which have been enormously profitable with over $3 billion in ticket sales. The first earned over $1.7 billion globally alone. Including the original "Jurassic Park" trilogy, that number skyrockets to $5 billion.
___
Follow AP Film Writer Lindsey Bahr on Twitter: www.twitter.com/ldbahr
Lindsey Bahr, The Associated Press
'Sesame Street' mainstay Bob McGrath remembered as friendly neighbour in Saskatchewan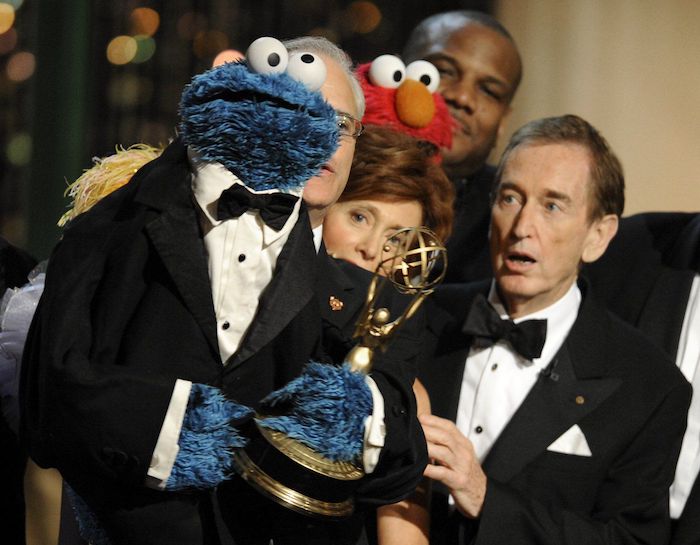 Bob McGrath, an original cast member of "Sesame Street," was known to steal the hearts of people through their television screens.
In Saskatchewan, he was a legend in another way — by being a friendly neighbour.
McGrath, was who 90, died at his home in New Jersey on Sunday.
McGrath was a permanent fixture on the Prairies with Saskatchewan's annual Kinsmen Foundation fundraiser called TeleMiracle, which helps local charities and communities.
He hosted TeleMiracle for nearly 40 years before retiring in 2015.
Jeffery Straker, a Saskatchewan artist who co-hosted TeleMiracle with McGrath, says McGrath loved to teach people how to help their neighbours.
This report by The Canadian Press was first published Dec. 5, 2022.
Elton John rockets toward retirement at Dodger Stadium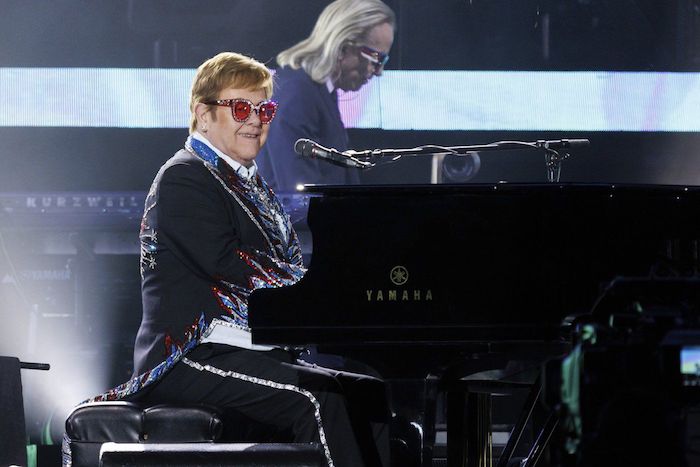 Elton John's career came fiull circle last night.
Forty seven years after he took the stage at Dodger Stadium in Los Angeles in a sequined-studded baseball uniform as the world's biggest pop star, John walked on to the same stage last night wearing a bedazzled Dodgers bathrobe.
It was a uniform more fitting for a 75-year-old man on the verge of retirement.
The crowd of more than 50-thousand roared at the moment that came in the final minutes of the final North American concert of a tour John says will be his last.
He told fans that "I want to spend time with my family because I'll be 76 next year — adding "I want to bring them out and show you why I'm retiring."
He embraced and kissed his husband, David Furnish, while his two sons, 11-year-old Zachary and 9-year-old Elijah, wearing matching Dodgers jackets that read "Elton" on the back, waved gleefully at the crowd.
John then broke into "Goodbye Yellow Brick Road," the inevitable final song that gave the "Farewell Yellow Brick Road" tour its name.
The crowd full of rocket men and rocket women, of blue jean babies and LA ladies, many John's age but plenty in their 20s and 30s and 40s, swayed and sang along as they had throughout the two-hour show during songs like "Rocket Man" and "Tiny Dancer."
Some wiped away tears.
Many were wearing their own sequins and spangles, sparkling spectacles, top hats, feather boas, and in a few cases, Donald Duck suits, representing stages of John's 55-year career.
When that last song ended, John shed the robe and exposed another retirement outfit, a green-and-red tracksuit, and climbed into a small, clear elevator that lifted him into an opening in the backdrop.
He could then be seen on a giant video screen walking down a yellow brick road into the distance.