Why are people in Britain talking about Boris Johnson's WhatsApp messages?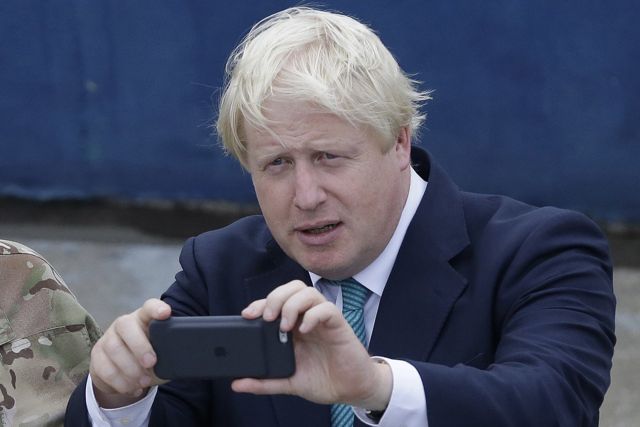 LONDON — Critics accuse the British administration of running "government by WhatsApp" because of the popularity of the messaging app with politicians and officials.
So it feels inevitable that a tussle over WhatsApp messages is at the heart of Britain's official inquiry into how the country handled the COVID-19 pandemic.
Thousands of messages exchanged during the pandemic between then Prime Minister Boris Johnson and government ministers, aides and officials form key evidence for the investigation chaired by retired judge Heather Hallett. The Conservative government, now led by Prime Minister Rishi Sunak, wants to be able to edit the messages before handing them over, saying some are personal and irrelevant to the inquiry. It has filed a legal challenge against Hallett's order to surrender the unredacted messages.
WHAT IS THE INQUIRY INVESTIGATING?
More than 200,000 people have died in Britain after testing positive for COVID-19, one of the highest tolls in Europe, and the decisions of Johnson's government have been endlessly debated. Johnson agreed in late 2021 to hold an investigation after pressure from bereaved families.
Hallett's inquiry is due to scrutinize the U.K.'s preparedness for a pandemic, how the government responded and whether the "level of loss was inevitable or whether things could have been done better."
Public hearings are scheduled to begin June 13 and last until 2026, with the former prime minister and a host of senior officials due to give evidence.
WHAT'S UP WITH WHATSAPP?
The Meta-owned messaging service has become a favorite communications tool among U.K. government officials and the journalists who cover them. It's easy to use for both individual and group chats, and its end-to-end encryption offers users a sense of security that messages will be private.
That confidence has sometimes proved misguided. Former Health Secretary Matt Hancock, who helped lead Britain's response to the virus, gave tens of thousands of his messages to a journalist who was helping him write a memoir. The journalist passed them to a newspaper, which splashed embarrassing details in a series of front-page stories.
Hallett has asked to see messages exchanged between Johnson and more than three dozen scientists and officials over two years from early 2020. She also wants to see Johnson's notebooks and diaries from the same period.
WHAT'S THE GOVERNMENT'S POSITION?
The government of Sunak, who took office after Johnson resigned amid scandals in mid-2022, argues that some of the messages are "unambiguously irrelevant" to the COVID-19 inquiry. It says publishing them would be "an unwarranted intrusion into other aspects of the work of government," and into individuals' "legitimate expectations of privacy and protection of their personal information."
On Thursday, the government's Cabinet Office filed court papers seeking to challenge Hallett's order for the documents. The next step will be a hearing at the High Court in the coming weeks.
Many lawyers think the government will lose the challenge. Under the terms of the inquiry, agreed upon with the government at the outset, Hallett has the power to summon evidence and question witnesses under oath.
"The government has an uphill task," Jonathan Jones, a former head of the government legal service, wrote in a blog post for the Institute for Government. "The likelihood is that the court will say the inquiry chair should be the one to decide how she goes about it, and what material she needs to see for that purpose."
WHAT DOES BORIS JOHNSON SAY?
Johnson has a history of friction with successor Sunak, whose resignation from the government in July 2022 helped topple Johnson from power.
Johnson has distanced himself from the government's stance by saying he is happy to hand over his messages. On Friday, he said he has sent the WhatsApp messages directly to Hallett's inquiry.
But — in another twist — they cover only part of the requested period. Johnson hasn't passed on any messages from before April 2021. That period includes the early days of the pandemic — when the government made fateful and still-contested decisions — as well as three periods of national lockdown and the dates of rule-breaking parties in government buildings that led to scores of people, including Johnson, being fined by police.
Johnson says the messages are on a phone he was ordered to stop using after journalists noticed that his number had been publicly available online for 15 years.
Johnson says the security services told him to quit using the phone and never to turn it on again. He told Hallett on Friday that he had "asked the Cabinet Office for assistance in turning it on securely so that I can search it for all relevant material. I propose to pass all such material directly to you."
Why the Secrecy Over Vaccine Contracts?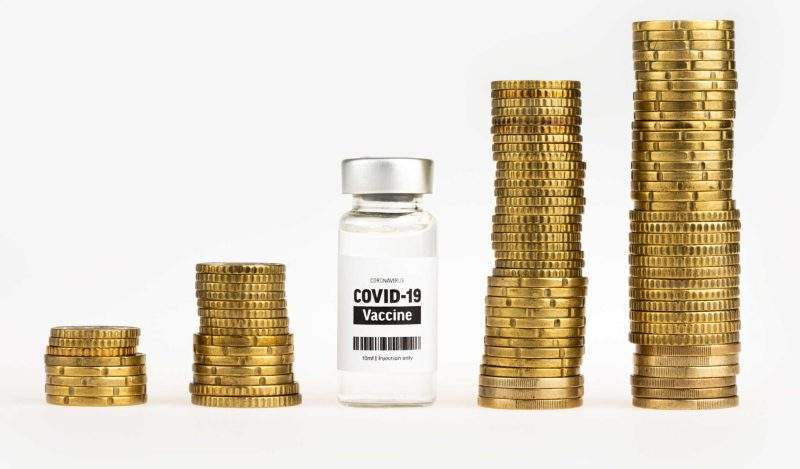 BY
MARYANNE DEMASI
Major international governments have signed multibillion-dollar legal contracts with drug companies in order to secure access to covid-19 vaccines.
But the drug companies and governments have refused to divulge details, saying the information is "commercial in confidence."
In 2021, we got our first peek at contracts between Pfizer and various international countries after they were leaked to The Bureau of Investigative Journalism and US consumer group Public Citizen.
"The contracts offer a rare glimpse into the power one pharmaceutical corporation has gained to silence governments, throttle supply, shift risk and maximise profits in the worst public health crisis in a century," said Zain Rizvi, author of the Public Citizen report.
Pfizer was accused of "bullying" governments during contract negotiations, asking some Latin American countries to put up sovereign assets, such as embassy buildings and military bases, as a guarantee against the cost of any future legal cases.
High court decision
Last month, a South African NGO called Health Justice Initiative won a high court challenge to gain access to all of South Africa's covid-19 vaccine contracts.
Tony Nikolic, an Australian solicitor from law firm Ashley, Francina, Leonard & Associates, reviewed the Pfizer contract and says it reads like South Africa was "held to ransom" over the deal.
"It's a one-sided contract. Pfizer gets all of the profits and none of the risks," says Nikolic. "It's akin to extortion, there's absolutely no liability for the vaccine manufacturer in terms of injuries that may arise from their product."
The South African government agreed to "indemnify, defend and hold harmless" Pfizer and all its affiliates from "any and all suits, claims, actions, demands, losses, damages, liabilities settlements, penalties, fines, costs and expenses" arising from the vaccine.
It also says the government will "create, dedicate, and maintain a no-fault compensation fund sufficient to undertake and completely fulfil the indemnification obligations….. for damage, injury, or harm arising out of, relating to, or resulting from the development, administration, or use of the vaccine."
Nikolic says, "It's like the manufacturers could ask for anything they wanted. There was such panic at the time and images in the media of people dying in the streets created a real sense of fear and insecurity around the world."
The protection against liability is not only in place for the initial vaccine formulation, but for "any or all related strains, mutations, modifications or derivatives of the foregoing that are procured by Purchaser."
"What this means," explains Nikolic, "is that Pfizer can modify its vaccine to match whatever variants emerge, and still have all the same protections against liability. This is nothing more than a cash cow for Pfizer, they are privatising the profits, whilst socialising the costs."
Pfizer charged the South African government $10 per dose, which is nearly 33 percent more than the $6.75 "cost price" it reportedly charged the African Union.
"In my view, this is why Pfizer wants the details kept secret, so that it can protect the various price differences between countries. It's classic price gouging with a predatory twist, that is why procurement transparency is essential," says Nikolic.
Long-term safety?
The contract states "the long-term effects and efficacy of the vaccine are not currently known and that there may be adverse effects of the Vaccine that are not currently known."
Nikolic says this is in stark contrast to the public health messages at the time.
"We had politicians and key opinion leaders telling people that the vaccines were 'safe and effective' when the procurement contracts themselves did not make such claims," says Nikolic.
"The contract clearly indicates that adverse effects were unknown at the time of signing. The burden of proof should never have been on the people to prove the vaccine was unsafe, it should have been on the manufacturer to prove the vaccine was safe," he adds.
Nikolic has spent the last two years trying to access the procurement contracts signed by the Australian Government.
"Australians are still in the dark about what is contained within these contracts. We know it gave liability protection to the vaccine manufacturers like other countries, but that's the extent of it," says Nikolic.
"We need to know what our politicians knew at the time of signing the deal. And we need to know how much money we, the taxpayer, spent for a vaccine that turned out to be far less safe or effective than promised,' he adds.
In a recent Australian Senate committee hearing, Queensland Senator Malcolm Roberts grilled Pfizer executives under oath about the indemnity clauses in its contract with the Australian government, but Pfizer refused to give details.
"The contents of Pfizer's contract with the Australian Government remains confidential," said Pfizer Australia's medical director Krishan Thiru.
In 2021, Nikolic mounted a legal challenge against covid-19 vaccine mandates in the NSW Supreme Court where he tried to subpoena the Pfizer contract, but his request was blocked.
Undeterred, Nikolic submitted an FOI request to the Australian Department of Health.
The FOI request, however, was denied because the contracts "contain information that is confidential in nature" such as "trade secrets and commercially valuable information." It stated:
"The documents contain commercial information regarding the procurement of vaccines to Australia. The documents contain information specifically relevant to the unique commercial arrangements between the department and third parties, including indicative prices, payment terms, professional indemnity, ongoing funding measures, manufacturing details and production measures."
Nikolic says, "It's unethical, potentially unlawful and immoral for them to argue that the right to preserve commercial confidence overrides the right for public safety, it just doesn't make sense."
He adds, "It just boggles the mind how governments just rolled over and entered into agreements with companies like Pfizer that have a long track record of breaching the False Claims Act resulting in billion-dollar criminal and civil liability."
Reposted from the author's Substack
The Covid Narrative Flunked the Critical Thinking Test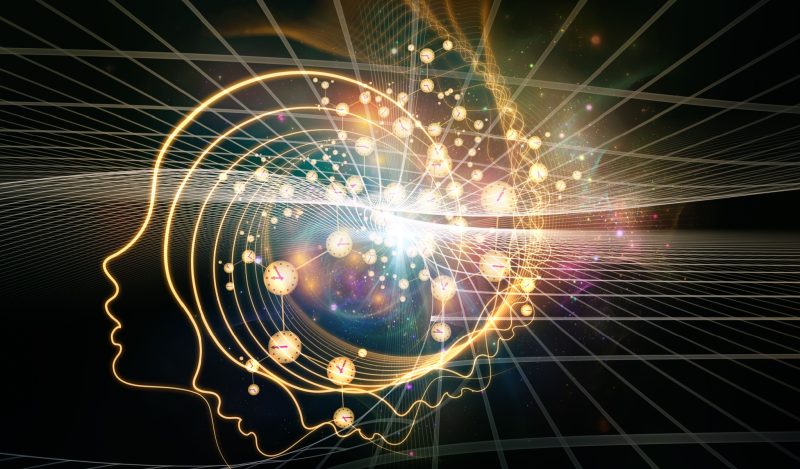 BY
BRUCE W. DAVIDSON
At the height of the Covid hysteria, several times I encountered variations of the meme "It's not a pandemic; it's an IQ test." Probably the memesters were poking fun at those duped by the mainstream Covid messaging.
In any case, that meme really misses the point. The essential problem has never been about one's IQ. Many highly intelligent people (in an academic sense) swallowed a very dubious narrative, while others less academically gifted did not. The real divider was the ability and inclination to think critically about it.
In a previous article I explained the basic concept of critical thinking, which can be defined as rational judgment about appeals to belief. Here I will lay out my own classroom approach to it in relation to the Covid messaging and policies.
The approach was derived from Browne and Keeley's once popular critical thinking textbook, Asking the Right Questions: A Guide to Critical Thinking. Simplified for Japanese university students unfamiliar with the concept of critical thinking, this approach consists of six questions, all very applicable to the official narrative about Covid. For any Japanese speakers who may be reading this, here is a video link of me explaining my approach.
Number one: What are the issues and the conclusion? The purpose of this question is to spur awareness that very often there is an assertion being made in the context of a debated issue. Many of my students have been completely unaware that a debate exists about many matters they hear about in school or from the media, such as climate change/global warming.
When people insist that no real debate exists in regard to an issue about which reasonable people differ, they have already failed the critical thinking test. That stance certainly has been the substance of much Covid messaging.
Number two: How good are the reasons? Many of my students can brainstorm on their own the characteristics of good reasons: clear, true, logical, objective, and important. In the Covid context, untrue reasons include arguing on the basis that novel, experimental injections are certainly (100 percent or 95 percent) "safe and effective." Moreover, the demand by pharmaceutical companies to receive complete legal protection from any liability belied this claim of safety.
Along with that, it was not logical to endanger people with potentially serious health harms from experimental injections or to withhold from them medical care in the name of protecting them, as happened during the lockdowns.
Number three: How good is the evidence? For the purpose of learning critical thinking about statistics, a number of books explain common forms of statistical deception and error. The classic book How to Lie With Statistics, along with the more recent book by Joel Best Damned Lies and Statistics, show how such dubious statistical data is often created or else badly interpreted.
In a Japanese book, Shakai Chosa no Uso (The Lies of Social Research), Professor Ichiro Tanioka reveals that government statistics also are often deceptive and simply serve the interests of bureaucrats and politicians, either by magnifying a problem to justify government policies and funding or by making a government program appear to be successful. Since many people are easily impressed by number data, he comments that more than half of all social science research is garbage, a problem compounded when the data is then referenced by the mass media, activists, and others.
Since the earliest days of the Covid panic, statistical chicanery has been conspicuous, including Neil Ferguson's now-infamous predictions of millions of deaths without lockdowns. Norman Fenton exposed a number of statistical confusions in the UK's national statistics in regard to Covid. As another example, Pfizer's claim of 95 percent Covid vaccine efficacy was based on its own shoddy research using the PCR tests. However, few in the Covid-messaging mainstream bothered to look into the statistically shaky basis for this claim. They simply parroted the "95 percent."
Number four: Are any words unclear or used strangely? A number of words took on unclear, strange, or inconsistent meanings during the Covid panic. One notable example was the word safe. In the case of the experimental Covid injections, the term evidently could accommodate a wide variety of serious side effects and a considerable number of deaths.
However, in other contexts, an extreme, all-or-nothing concept of safety came into play, as in the slogan "No one is safe until everyone is safe." This slogan makes as much sense as shouting, during the sinking of a passenger ship, "If everyone is not in the lifeboats, then no one is in the lifeboats." Nevertheless, this nonsensical mantra was on the lips of many in the corporate media, in order to insist on policies like universal Covid vaccination.
Interestingly, this absurd concept of safety is actually one of the items in The Ennis-Weir Critical Thinking Essay Test, which I made use of in my teaching and research (The test and manual can be downloaded for free). The test focuses on a fictional letter to a newspaper editor arguing for a total ban on overnight street parking in a certain city. The test-taker's job is to evaluate the various arguments in the letter, one of which asserts that "conditions are not safe if there's even the slightest possible chance for an accident."
Of course, such a view of safety could lead to the ban of almost anything with the slightest element of risk. To illustrate this, I pretended to trip on a student desk in class. Then I would insist that the accident showed that "teaching is too dangerous" and leave the classroom briefly. There is very little in life that is really "100 percent safe."
Another conspicuous misuse of terminology has been referring to the Covid injections as "vaccines," since the novel mRNA technology does not fit within the traditional definition of a vaccine. A more accurate designation would be "gene therapy," since the injections influence the expression of the body's genes, as Sonia Elijah and others have pointed out.
In order to allay public anxieties and avoid the necessity of testing their injections for possible toxic gene-related side effects like cancer, the familiar, user-friendly term vaccine was chosen. Then when the "vaccines" were obviously failing to prevent Covid infection, as vaccines are normally expected to do, the public was suddenly offered a new definition of a vaccine –something that does not prevent infection at all but simply ameliorates the symptoms of disease.
Number 5: Are there any other possible causes? People often arbitrarily attribute phenomena to causes that they wish to implicate. However, multiple causes may be to blame, or the real cause may actually be something entirely different. For example, many have been blaming human-generated CO2 for the high temperatures this summer, but other possible causes have been identified, such as an increase in atmospheric water vapor from underwater volcanic eruptions.
In regard to Covid causation, John Beaudoin discovered evidence of widespread fraud on death certificates in Massachusetts, in response to pressure from public health officials wanting to inflate Covid death figures. Hundreds of accidental deaths and even Covid vaccine deaths were counted as resulting from Covid.
Looking at the UK's national Covid death statistics, Norman Fenton discovered a similar problem. Only around 6,000 people actually died from Covid alone, a mere four and a half percent of the total number of supposed "Covid deaths." The rest had other serious medical conditions as possible causes of death. If a person tested positive on a PCR test after hospital admission, even someone fatally injured in a traffic accident could be counted as a Covid death.
In another example of wrong-headed thinking about causation, elements of the mainstream news media and certain "experts" credited the initial relatively low numbers of Covid hospitalizations and deaths in Japan to the practice of universal masking here. Unfortunately for that theory, soon afterwards Covid cases and hospitalizations shot up dramatically in Japan, making the "saved-by-masks" explanation difficult to maintain. Nevertheless, many officials and media outlets had decided early on that they believed in masks, regardless of what the evidence and common sense had to say.
Number six: What are the basic assumptions and are they acceptable? An assumption is an underlying, unstated belief that often goes without challenge and discussion. Recently I encountered a false assumption when I decided to stop wearing a face mask in class at my university. This met with the displeasure of one of the higher-ups, who called me in for a chat. He insisted that my unmasked face was making my students uncomfortable in class. He was assuming that they felt this way about it, so I decided to do an anonymous survey to find out their real feelings. To my surprise, only one student in all of my classes objected to my going maskless. The rest preferred that I teach without a mask or else expressed indifference.
Adherents of the mainstream Covid narrative accepted as axioms dubious ideas such as these:
Viral epidemics can and should be halted by extreme measures bringing great suffering on large numbers of people.
The threat of Covid infection supersedes human rights such as the rights to work, to commune with other human beings, to express opinions freely, etc.
Facial masks prevent Covid transmission.
Facial masks do no significant harm.
These assumptions have been ably debunked by many articles at Brownstone Institute and elsewhere.
Thus from the beginning the mainstream Covid narrative has failed to give persuasive responses to any of these questions. In light of that, it is remarkable that there are still many people who endorse the original Covid measures and messaging. Especially in times like these, more people need to employ critical thinking to become less gullible and more skeptical of widespread ideas and influential entities, including those usually branded as reliable. They neglect to do so at their own peril.