'What's more Canadian?' Banff resort to open to skiers, snowboarders on Canada Day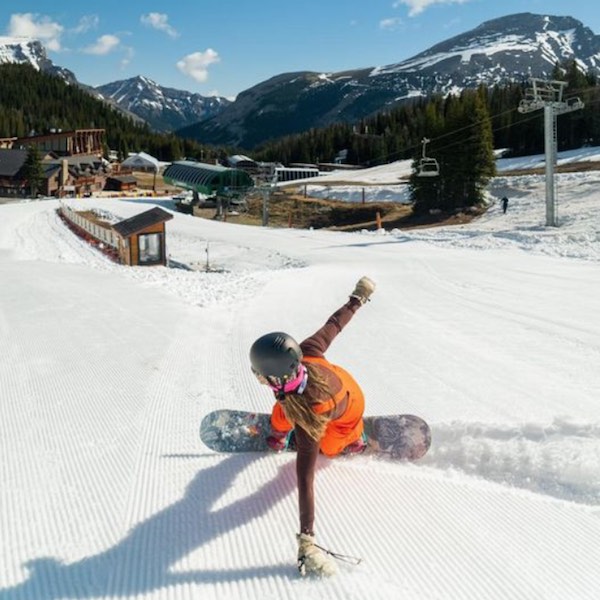 A lingering winter snowpack in Alberta's Rocky Mountains means skiers and snowboarders can spend this week — including Canada Day — on the slopes.
Banff Sunshine Village opened for summer sightseeing last week, but it also plans to open Tuesday for skiing and riding until Sunday.
"We still had such a surplus of snow," Kendra Scurfield, director of brand and communications for the resort, said Monday. "Over 900 centimetres actually fell on our slopes this winter, which is the snowiest on record since the '56-'57 ski season — a time before snowboarding was even around.
"When we got to the end of June with all that snow, we thought, 'Hey, why don't we see if we can open?'"
The resort, which hasn't opened this late in the season since 1991, will operate its Strawberry Express chairlift and groom some of the runs around it.
Scurfield said the resort had to ask Parks Canada if it could reopen that area and have its staff get the runs back into skiing and snowboarding shape.
"They've been busy re-fencing, putting up ropes and really making sure Strawberry Express is safe."
She said she expects two or three runs to be fully groomed in that area.
"It's just the novelty of being able to get out and ski in July, or June," Scurfield said.
The resort announced this week's reopening on its social media pages.
"It has been funny seeing the responses: 'Is this an April Fool's joke? Is this for real? Is this a prank?'" she said. "It has been pretty cool seeing the response and how excited people are and the disbelief out there. I'm excited to see people talking about hopefully coming up and I'm also really excited about doing a couple of runs myself.
"What's more Canadian than celebrating (Canada Day) in a winter destination on skis?"
Visitors can also go sightseeing from the Standish Express chairlift with the same ticket or grab a bite to eat at the resort.
Scurfield said there's hiking in the area, but it's limited.
"It's super snowy," she said with a laugh.
This report by The Canadian Press was first published June 27, 2022.
— By Colette Derworiz in Calgary.
From the Facebook page of Banff Sunshine Village
Welcome to SUMMER in the Canadian Rockies!
READ FULL POST FOR ALL DETAILS ABOUT SUMMER SKIING AT SUNSHINE.
With over 900 cm of Canada's Best Snow accumulating on our slopes this past winter, at the end of June we find ourselves with a surplus of snow.
What's a resort to do we asked? And answer by deciding to open for Summer Skiing and Riding.
Joining us? Here's what you need to know:
– We will open Strawberry Express on Tuesday June 28 for Summer skiing. Our goal is to stay open until July 3rd.
– While open for summer skiing our ski hours of operation will be 9-3 pm daily.
– Access to the slopes will be FREE for anyone with a renewed 22/23 Sunshine Season Pass or SkiBig3 Pass.
– If you do no have a pass lift tickets will be $59 (same as our summer sightseeing lift ticket). All 21/22 Sunshine Season Pass and Spring Pass holders will receive a 50% discount.
– If you're joining us for Summer Skiing and Riding, it's essential to us staying open that you stay on the groomed terrain. This is important for the environmental integrity of our resort.
– We will have a small terrain park with a few features set up.
– Food and Beverage will be available. Both Trappers and Sunshine Mountain Lodge are open for guests.
– A limited number of commemorative "I Rode Sunshine in July" shirts will be available in our retail stores.
Cenovus Energy to buy remaining stake in Toledo refinery from BP for $300 million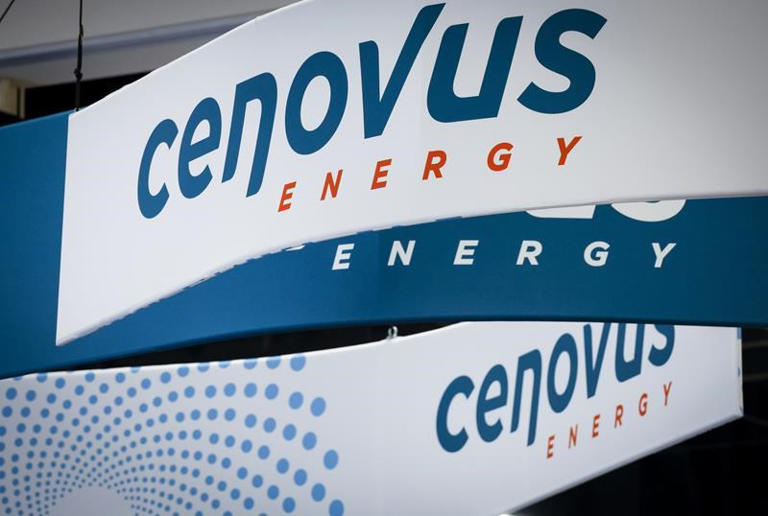 CALGARY — Cenovus Energy Inc. has reached a deal with British energy giant BP to buy the remaining 50 per cent stake in the BP-Husky Toledo Refinery for $300 million.
The Calgary-based oil producer has owned the other 50 per cent of the Ohio-based refinery since its combination with Husky Energy in 2021.
Cenovus says its U.S. operating business will take over operations when the transaction closes, expected before the end of the year.
The company says the Toledo refinery recently completed a major, once in five years turnaround to improve operational reliability.
It says the transaction will give Cenovus an additional 80,000 barrels per day of downstream throughput capacity, including 45,000 barrels per day of heavy oil refining capacity.
The deal brings Cenovus' total refining capacity to 740,000 barrels per day.
Alex Pourbaix, Cenovus president and CEO, says fully owning the Toledo refinery provides an opportunity to further integrate the company's heavy oil production and refining capabilities, including with the nearby Lima Refinery.
"This transaction solidifies our refining footprint in the U.S. Midwest and increases our ability to capture margin throughout the value chain," he said in a statement.
This report by The Canadian Press was first published Aug. 8, 2022.
Companies in this story: (TSX:CVE)
The Canadian Press
Nutrien names Ken Seitz president, CEO amid sweeping changes in agriculture markets
Saskatoon-based fertilizer giant Nutrien Ltd. has named Ken Seitz president and CEO following a months-long global talent search.
The company says Seitz, who has served as interim CEO since January and previously headed up its potash operation, brings 25 years of experience in agriculture and mining to the role.
Nutrien says it has achieved record results under Seitz's leadership amid sweeping changes in agricultural markets and unprecedented global food security challenges.
Russ Girling, chairman of Nutrien's board of directors, says the company's record performance during some of the most turbulent times in the sector underscore the strength of Seitz's leadership.
Seitz, who grew up on a dairy farm in Saskatchewan, says he's "honoured and humbled" to work alongside growers during challenging times.
He says Nutrien is well positioned to help meet the global goals of food security and climate action.
This report by The Canadian Press was first published Aug. 8, 2022.
Companies in this story: (TSX:NTR)
The Canadian Press