What we know about the Covenant school shooting in Nashville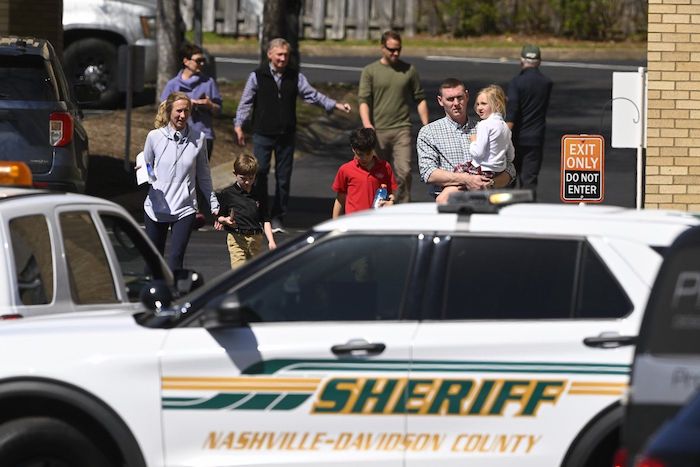 Families leave a reunification site in Nashville, Tenn., Monday, March 27, 2023 after several children were killed in a shooting at Covenant School in Nashville. The suspect is dead after a confrontation with police. (AP Photo/John Amis)
NASHVILLE (AP) — Six people were killed at a small, private Christian school just south of downtown Nashville on Monday after a shooter opened fire inside the building containing about 200 students, police said.
Police received a call about an active shooter at The Covenant School — a Presbyterian school — around 10:15 a.m. Authorities said that about 15 minutes after that call to police, the shooter was dead. The remaining students were ferried to a safe location to be reunited with their parents.
Here's what we know and don't know about the shooting:
HOW MANY PEOPLE WERE KILLED?
Nashville police said six people, including three students, were killed. The victims were identified as Cynthia Peak, 61; Katherine Koonce, 60; Mike Hill, 61; and Evelyn Dieckhaus, Hallie Scruggs, and William Kinney, all age 9. Police officers also killed the shooter.
The website of The Covenant School, founded in 2001, lists a Katherine Koonce as the head of the school. Her LinkedIn profile says she has led the school since July 2016. Peak was a substitute teacher, and Hill was a custodian, according to investigators.
___
WHAT DO WE KNOW ABOUT THE NASHVILLE SHOOTER?
Police gave unclear information on the shooter's gender. For hours, police identified the shooter as a 28-year-old woman and eventually as Audrey Hale. Then at a late afternoon press conference, the police chief said that Hale was transgender. After the news conference, police spokesperson Don Aaron declined to elaborate on how Hale identified.
In an email Tuesday, police spokesperson Kristin Mumford said Hale "was assigned female at birth. Hale did use male pronouns on a social media profile."
Police said Hale was a former student of the school, but it was unclear if Hale had any current affiliation with the school or was related to anyone in the school at the time of the shooting. Police said the shooter had made a detailed map of the school and conducted surveillance of the building before carrying out the massacre.
Police said Hale had two "assault-style" weapons and a pistol when Hale shot through the front door to enter the building. At least two of them were believed to have been obtained legally in the Nashville area, police said. Investigators found a sawed-off shotgun, a second shotgun and other unspecified evidence during a search of Hale's home.
___
HOW WAS THE NASHVILLE SHOOTER KILLED?
A team of five Nashville police officers entered the school after the initial call, said Aaron, the police spokesperson. While clearing the first floor of students and staff, they heard shots being fired on the second floor.
Two of the officers opened fire in response and fatally struck Hale at about 10:27 a.m., police said.
___
DO WE KNOW THE MOTIVE?
Investigators were sent to the shooter's home shortly after Hale was killed, police said. Hale had a map of the school with a planned route for the shooting, and officers found writings, police said.
No motive has been confirmed by police, and it was also unclear if Hale was trying to target any specific person during the shooting.
Police Chief John Drake said officers found writings that detailed the plan to attack the school and potentially other locations. He said in an interview with NBC News that investigators believe the shooter had "some resentment for having to go to that school."
___
HOW MANY SCHOOL SHOOTINGS HAVE THERE BEEN SINCE COLUMBINE?
There have been 15 mass shootings at schools or universities in the U.S. since the Columbine High School massacre in 1999. Mass shootings are defined as more than four people dying, not including the perpetrator, according to a database compiled by The Associated Press, USA Today and Northeastern University, in addition to other AP reporting:
Of those 15 shootings, 175 people have died, the data shows.
Police looking for these 3 suspects after Super 8 Motel in Innisfail robbed early Monday morning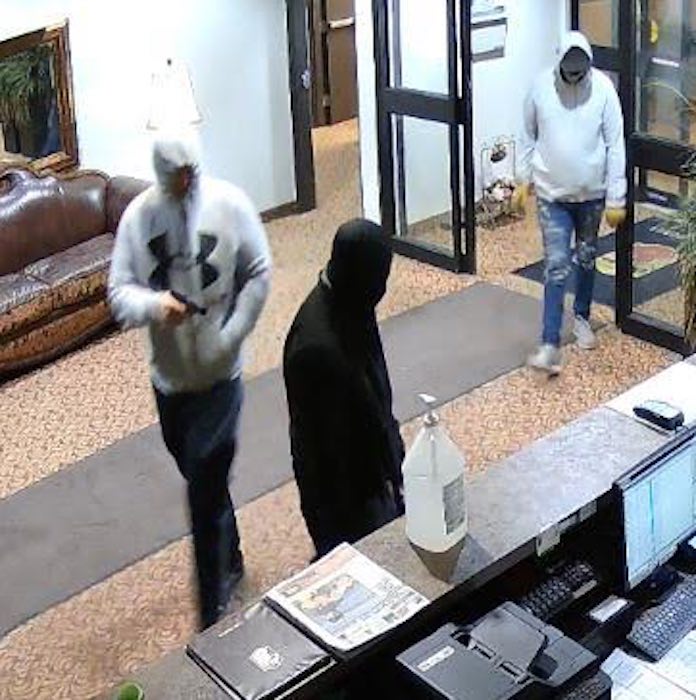 Innisfail RCMP investigate robbery
Innisfail Ala. – On May 29, 2023, at approximately 4:10 a.m., the Super 8 motel in Innisfail was the victim of an armed robbery. Three male suspects entered the hotel, two of which had firearms. Money was demanded from the manager. All three left the motel in a vehicle which is described as:
Chevrolet Dura Max truck
Sliver
Lifted
The suspects are described as:
Suspect #1: Caucasian male, tall and muscular. Wearing jeans and a grey Under Armour hoody. He was carrying a pistol.
Suspect #2: Caucasian male, short. Wearing all black. He was carrying a sawed off shotgun
Suspect #3: Caucasian male tall with a chubby belly. He was wearing a grey hoody, jeans and a black ball hat.
If you have information about this incident, please call the Innisfail RCMP at 403-227-3341 or call your local police. If you want to remain anonymous, you can contact Crime Stoppers by phone at 1-800-222-8477 (TIPS), by internet atwww.tipsubmit.com, or by SMS (check your local Crime Stoppers www.crimestoppers.ab.ca for instructions).
20 year old Red Deer man faces child pornography charges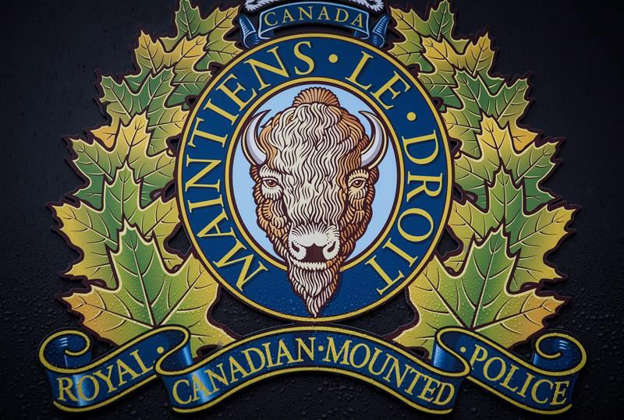 From Red Deer RCMP
Red Deer RCMP – one male arrested and charged with distribution of child pornography
On May 11, 2023 Red Deer RCMP arrested and charged a resident of Red Deer with child luring and multiple child pornography offences.
Red Deer General Investigative Section (GIS) conduct a joint investigation with ALERT's Internet Child Exploitation (ICE) unit.
Due to joint efforts in the lengthy inter-agency investigation, Red Deer RCMP arrested and charged 20-year-old Mark Andrada.
Andrada was charged with the following Criminal Code Offences:
Possession of Child Pornography
Exporting Child pornography
Accessing child pornography
Print/ publish/ make child pornography
Luring a child
Andrada allegedly engaged in sexually explicit online chats with a young female victim in Illinois. The victim was sextorted into providing photos and videos, which the accused later tried to sell. The FBI was involved in the investigation.
Andrada appeared before a Justice of the Peace and was released with his next court appearance set for June 9, 2023, at the Alberta Court of Justice in Red Deer.
If you have information about this matter, please contact the Red Deer RCMP at 403-406-2300 or your local police. If you wish to remain anonymous, you can contact Crime Stoppers at 1-800-222-8477 (TIPS), online at www.P3Tips.com or using the "P3 TIPS" app available through the Apple App or Google Play Store.
To report crime online, or for access to RCMP news and information, download the Alberta RCMP app through Apple or Google Play.