'Very profound': Hundreds of residential school photos found in Rome archives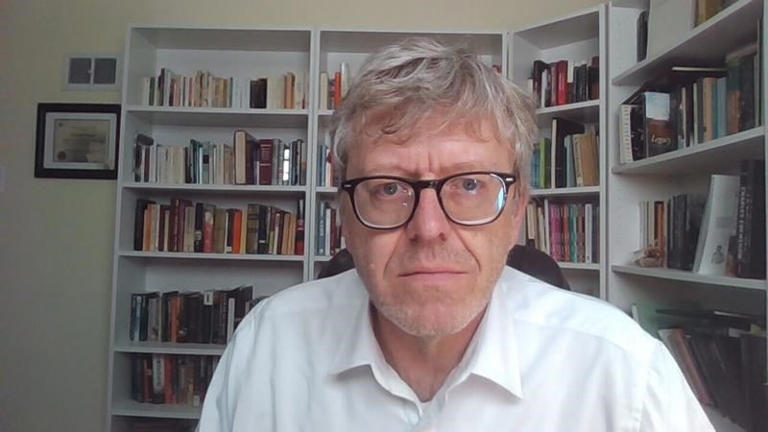 By Kelly Geraldine Malone in Winnipeg
Raymond Frogner says when he found images of residential school students in the Missionary Oblates of Mary Immaculate archives in Rome, he knew he was looking at something important.
"It did have a very historic feeling to it, very profound," the head archivist for the Winnipeg-based Centre for Truth and Reconciliation said in a recent interview with The Canadian Press.
Few archivists are able to explore the religious order's private records in the Italian city, Frogner said. But he spent five days early last month looking through the archives at the Oblate General House, where photos, personnel files and manuscripts describe the group's actions around the world since its founding in 1816.
That legacy includes a significant presence in Canada.
The Oblates operated 48 residential schools, including the Marieval Indian Residential School at Cowessess First Nation in Saskatchewan and the Kamloops Indian Residential School in British Columbia, where the discovery of unmarked graves last year spurred calls for justice and transparency.
Frogner pored through the archives in the former residence of an Italian nobleman. He worked in front of a statue of the Virgin Mary and a large fresco nearby depicted Jesus and the founder of the Oblates, Eugène de Mazenod.
But his interest was sparked by what was inside a set of metal drawers.
"The big find for me was in the photographs."
There were 20 drawers of photos and three of those contained images of the order's missions in Canada. Many depicted children in residential schools in the early 20th century.
Frogner said he suspects there are up to 1,000 photos that could be important to understanding what happened in Canada.
"Not to my surprise, the archivist at the archives there had no idea the significance of what they were holding," he said.
The next step is to work quickly to digitize the photos, the National Centre for Truth and Reconciliation and Oblates said in a recent joint statement. The images are then to be transferred to the centre in Manitoba.
"The records we assessed will help compile a more accurate timeline of Oblate members at residential schools throughout Canada," said Stephanie Scott, executive director for the centre, in a statement.
Frogner said the hope is to work with communities to identify the students in the photos.
"For us, as we go through records and try to uncover the destiny of children that have been lost, these are photographs that might indicate at certain points in time where these children were located," he said.
Frogner brought with him a list of priests known to have committed crimes against children.
He looked through personnel files on the actions and locations of priests. While none of those files contained information about crimes, Frogner said they showed priests moving locations frequently, having difficulty working with children or advising a priest to get married and leave the order.
"(Information) was very much couched in vague terms.."
Frogner said he did not have enough time to fully parse those records. After the images are digitized, he hopes to examine the personnel documents more fully.
The order's long-standing practice is to keep personnel records sealed for 50 years after a member's death. The order has said it is taking steps to accelerate access to the files.
The order's files currently in Canada likely contain more complete information, Frogner added.
The Oblates have already provided the national centre with more than 40,000 records and 10,000 more have been digitized.
The Royal British Columbia Museum received about 250 boxes of materials, a third of which relate to residential schools, from the Oblates beginning in 2019.
There are also agreements between the Oblates and other archives to transfer relevant records.
Frogner said he knows his recent findings are of particular importance as Pope Francis visited Canada last week to apologize for the role members of the Roman Catholic Church had in residential schools.
Throughout the papal visit, Indigenous leaders urged the release of all documents related to the institutions.
The Oblates have previously apologized for their involvement in residential schools and the harms they inflicted on Indigenous Peoples. Rev. Ken Thorson of the OMI Lacombe Canada based in Ottawa said in a news release that transparency is critical to truth and reconciliation efforts.
"While it has been a constructive year of partnership, I know that these steps are only the beginning of a continued journey towards truth, justice, healing and reconciliation."
This report by The Canadian Press was first published Aug. 1, 2022.
Quebec study confirms practice of forced sterilizations of Indigenous women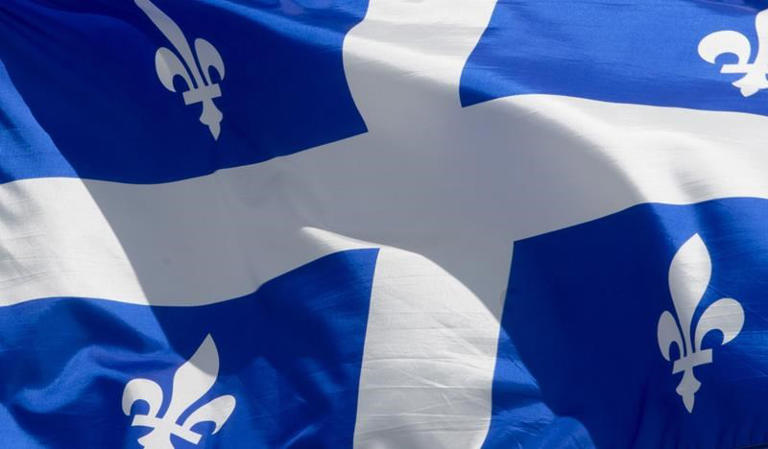 MONTREAL — A report released today confirms 22 cases of forced sterilization of First Nations and Inuit women in Quebec since 1980 and calls for the practice to end.
The study says that several participants did not realize they had been sterilized until years after the procedure when they sought treatment for fertility issues.
The majority of the participants did not sign a form consenting to sterilization, and those who did said the information they received from medical staff was not clear about the procedure's impact on their ability to have children.
The report says the most recent example of imposed sterilization was in 2019 and concludes there is an "obvious presence" of systemic racism in Quebec.
The study calls on the Quebec College of Physicians to immediately end the practice and also demands action from the provincial and federal governments.
The study by researchers at Université du Québec en Abitibi-Témiscamingue is the first in Quebec to document the forced sterilization of First Nations and Inuit women.
This report by The Canadian Press was first published Nov. 24, 2022.
—
This story was produced with the financial assistance of the Meta and Canadian Press News Fellowship.
The Canadian Press
Indigenous Services Canada failing First Nations in response to wildfires, floods: AG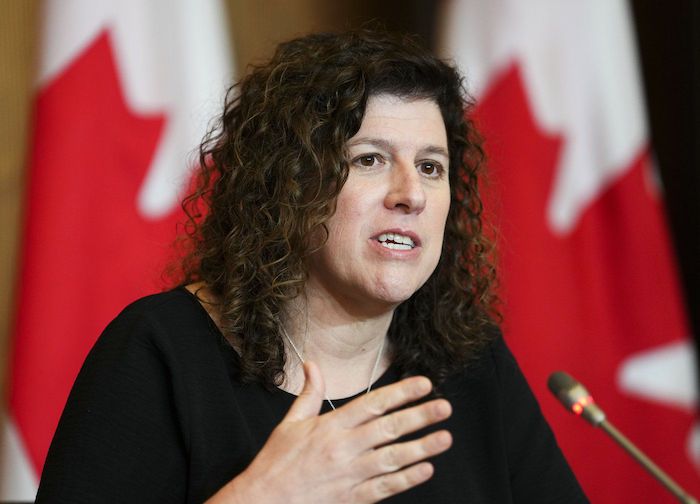 By Stephanie Taylor in Ottawa
The federal government still hasn't provided First Nations with the support they need to respond to emergencies such as wildfires and floods despite warnings almost a decade ago, says a new report from Canada's auditor general.
Karen Hogan audited Indigenous Services Canada's handling of emergency management, concluding the department was too reactive, instead of proactively spending on infrastructure to mitigate damages when floods, fires and landslides strike.
The report points out that as of April, there were 112 such projects that did not have funding despite meeting the criteria for eligibility. It says 74 of them had been in the department's backlog for more than five years.
"Until these projects are completed, First Nations communities are likely to continue to experience emergencies that could be averted by investing in the right infrastructure," the report reads.
Based on the First Nations Infrastructure Fund's annual budget of $12 million, it would take the department an estimated 24 years to fund the projects, the report adds.
"As a result, First Nations communities are likely to continue to experience emergencies that could be prevented or mitigated by building the infrastructure."
Hogan found that the Indigenous Services department provides emergency assistance to First Nations by negotiating agreements with provinces and agencies such as the Canadian Red Cross.
Her report says there have been more than 1,300 emergencies in First Nations communities over the past decade, resulting in more than 130,000 people being forced to leave their homes and traditional lands.
The figures are only expected to grow, given the impacts of climate change, Hogan said, telling a news conference in Ottawa on Tuesday that Indigenous people are "displaced more often by natural disasters."
Her report warns the department is spending 3.5 times more money helping First Nations recover from such disasters than it is on helping them prepare.
Over the past several fiscal years, that has amounted to $646 million toward responding to disasters on reserves, compared to $182 million on preventive efforts.
"It is likely that Indigenous Services Canada is incurring significant costs to respond to — and help First Nations communities recover from — emergencies that could have been mitigated or avoided," the report says.
"First Nations will continue to be more vulnerable to emergencies if they are not adequately supported to prepare for and mitigate emergencies."
Hogan made a series of recommendations, all of which Indigenous Services Minister Patty Hajdu said the department accepts.
"This work has to happen more quickly," she said Tuesday, adding the government recognizes the need to get ahead of the effects climate change is having on First Nation communities.
The auditor had pointed out, however, that issues flagged by the office back in 2013 went unaddressed.
That included a recommendation, almost a decade ago, calling on Ottawa to identify which First Nations communities were the least equipped to manage an emergency.
Doing that work "would allow the department to target investments in these communities, such as building culverts and dikes to prevent seasonal floods, and to help avoid some of the costs of responding to and recovering from emergencies," Hogan's report says.
Manitoba NDP MP Niki Ashton, who represents many First Nations in the province's north, said in a statement that the federal government is leaving communities to fend for themselves in the face of a "deadly climate crisis."
"First Nations know what they need to do to manage emergencies in their communities and on their territories and what needs to be done to save lives. But the Liberals aren't giving them the support they need."
This report by The Canadian Press was first published Nov. 15, 2022.