Turnout, strategic voting likely to decide election as Grits, Tories tied: pollster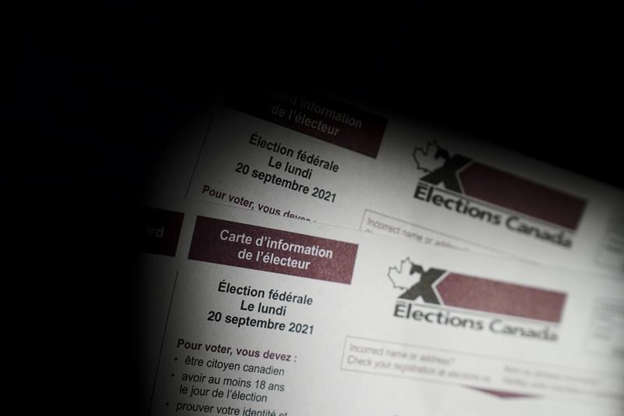 OTTAWA — The 2021 federal election is likely going to be decided by turnout and strategic voting, Leger executive vice-president Christian Bourque says as his firm's latest poll results show the leading two parties in a dead heat.
The poll suggests the Liberals and Conservatives both have the support of 32 per cent of decided voters. The NDP are in third with 20 per cent.
But about one-fifth of those surveyed in the online poll conducted in collaboration with The Canadian Press said if the race was tight between the two front-runners, it could likely convince them to switch their vote to the Liberals. About one in 10 said they might switch to the Conservatives.
Almost one in three voters who said they plan to vote NDP also said a close race could convince them to vote Liberal instead, and a similar number of people who plan to vote for the People's Party of Canada said they might switch to the Conservatives.
Bourque said the race is so tight in part because no one party or leader is generating energy or excitement.
"There is a little bit of a blah feeling, a little bit, right now," he said.
The Conservatives had some momentum in the middle of the campaign, and a similar poll taken two weeks ago showed them with 34 per cent, the Liberals at 30 per cent and the NDP at 24 per cent.
The polls cannot be given a margin of error because internet-based polls are not considered random samples.
The latest poll was taken between Sept. 10 and Sept. 13, the four days following the two nationally televised leaders' debates, where the biggest punch came not from any of the leaders but from a moderator's question about what she called Quebec's "discriminatory" secularism law.
In Quebec, the Liberals are holding steady with support of 34 per cent of decided voters polled by Leger, compared with 30 per cent for the Bloc Québécois, 19 per cent for the Conservatives and 10 per cent for the NDP.
Bourque said following the debates, the Bloc Québécois regained some traction but the Conservatives, who won 10 seats in Quebec two years ago, are falling below where they want to be to increase their seat count there.
"If the Tories are below 20 per cent in Quebec, they cannot mathematically gain new seats," said Bourque.
In Ontario, where the critical "905" region that includes Toronto's populous suburbs will help determine the final outcome, the Liberals hold a very slight lead over the Conservatives, at 36 and 34 per cent respectively. In British Columbia, the Conservatives enjoy a slight lead over the Liberals, with the NDP only a few points back.
Bourque said the poll numbers for the NDP in B.C. would likely allow them to hold their seats there but in Ontario, where they're at 22 per cent in the Leger poll, things could start to get dicey.
"At 22, the potential for not making gains in Ontario and maybe losing some is very close," said Bourque. "So I think that's the one they need to watch right now."
The poll suggests the momentum the Conservatives had in the early weeks of this campaign has sputtered, and the Liberals are starting to mount a slow comeback.
The biggest drag on the Liberals, according to Leger, is Justin Trudeau himself. One-third of those polled said his leadership was making them hesitant about voting Liberal, while a similar number said his ethics are giving them pause.
For Erin O'Toole, more than one in five voters polled cited social issues like abortion as the main reason they're hesitant to vote Conservative, with almost as many also naming his policies on climate change and vaccines as a deciding factor.
Gun control was named by about one in six people as a reason they're hesitant to vote Conservative, but in a world where strategic voting matters, O'Toole's evolving position on gun control may make it harder to lure voters back from the People's Party of Canada. More than half of decided PPC voters said gun control policy was making them hesitant about voting Conservative.
Bourque said in addition to strategic voting, turnout could be a factor. He said most often low turnout favours the incumbent, because when voters really want change, turnout tends to go up.
Two-thirds of voters either plan to or already have voted by mail or at an advanced poll.
This report by The Canadian Press was first published Sept. 14, 2021.
Mia Rabson, The Canadian Press
NDP calls for social media watchdog as scrutiny of Facebook heats up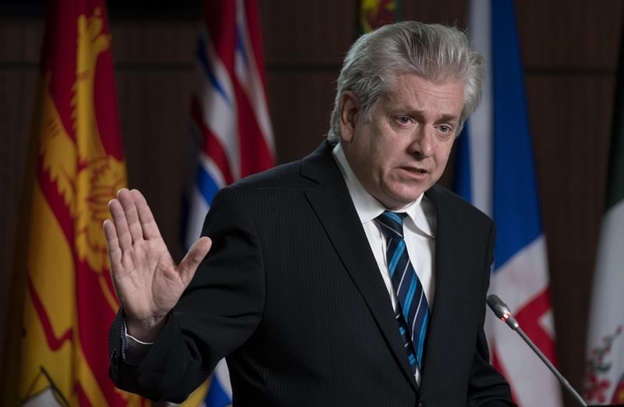 OTTAWA — New Democrats are demanding the federal government crack down on social media giants following recent revelations by a Facebook executive that have rekindled questions around how to regulate big tech.
NDP MP Charlie Angus called on Ottawa to establish an independent watchdog to address disinformation, hateful posts and algorithm transparency on digital platforms.
Facebook whistleblower Frances Haugen testified before a U.S. Senate committee earlier this month that the company's products harm children and fuel polarization in the U.S., a claim supported by internal company research leaked to the Wall Street Journal.
"Ms. Haugen reveals that Facebook knew that its algorithms are driving hate content and leading to breakdown in civic engagement," Angus said.
"Facebook made the decision to incentivize profits through its use of its algorithms over the well-being of its users."
As the company confronts intense public scrutiny over how its coding fans inflammatory rhetoric and affects users' self-esteem, Angus is proposing to create an independent ombudsman accountable to the House of Commons, akin to Canada's ethics and privacy commissioners.
"Rather than relying on outdated institutions like the Competition Bureau or the CRTC, it's time for the federal government to establish a regulator that actually understands this file," he said.
Prime Minister Justin Trudeau made several pledges to overhaul internet rules in last month's federal election.
One promised to introduce legislation within 100 days of forming government that combats harmful online materials, following the failure of a Liberal bill aiming to regulate Facebook and other platforms.
The plan would create a digital safety commissioner to enforce a new regime that targets child pornography, terrorist content, hate speech and other harmful posts on social media platforms. The regulator's teeth would be sharp enough to order social media companies to take down posts within 24 hours.
Many large platforms already have policies that claim to meet or exceed these requirements, with some seeking to highlight or remove misleading information — about COVID-19 vaccines, for example.
New Democrats and Conservatives have also questioned why a new regulator is needed to crack down on exploitive material when the Criminal Code already bars child pornography, hate speech and the knowing distribution of illicit images.
Trudeau has further said he would reintroduce provisions of Bill C-10, which died in the Senate in August after the election was triggered. The legislation sought to bring global online streaming giants such as Netflix and YouTube under the auspices of the Broadcasting Act, requiring them to promote Canadian content and financially support Canadian cultural industries. The regime is overseen by the Canadian Radio-television and Telecommunications Commission.
Angus said Monday that the bill amounted to a "political dumpster fire" and that having Canada's telecommunications regulator address Facebook algorithms would bring "a 1980s solution to a 21st-century problem."
The legislation provoked months of debate over whether its regulation of online videos amounted to government overreach, with free speech advocates criticizing the bill and the arts community supporting it.
"I think it's probably better for us to establish a stand-alone officer of Parliament — who reports to Parliament, who understands tech, who understands algorithms — than to turn it over to the schlimazel that is the CRTC," Angus said, adding that Bill C-10 included "good ideas" around applying broadcast rules for funding to big tech.
Facebook was not immediately available for comment on Monday.
In an emailed statement last week, Facebook Canada said it continues make investments that target misinformation and harmful content.
"Canadians come to Facebook to connect with their loved ones, grow their businesses and share what matters to them," the company wrote.
This report by The Canadian Press was first published Oct. 18, 2021.
Christopher Reynolds, The Canadian Press
Prominent Alberta Conservative Voice Explains: Why I am voting Yes to End Equalization…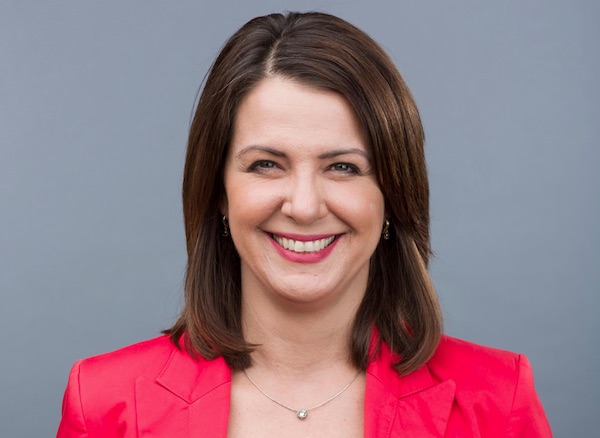 From Danielle Smith
To me, equalization, the health transfer and the social transfer combined, are a measure of how much the federal government is overtaxing us. The Constitution has a very limited role for the federal government. The federal government likes to use its spending power to meddle in areas that aren't its jurisdiction. My view is this – if you want to pass policy for health care, long term care, drug plans, day care, welfare – then RUN FOR PROVINCIAL OFFICE. Don't take money from the provinces, launder it through the federal bureaucracy and then divvy it up unfairly to give back more money to the provinces that you think will vote for you. (Yep – that's how I see it.)
So let's analyze the numbers a bit shall we? I have three tables to show you that tell the whole story.
The level of overtaxation (on these three programs alone) is easily quantified. In the 2021-22 fiscal year it will be $83.890 billion. In just 10 years, the federal overtaxation has grown from $60.085 billion – that's a 40 per cent increase.
Per person Ottawa transfers an average of $2,181. But of course we know, because of equalization, some provinces are more equal than others.
Take a look at Alberta. Our transfers have grown from $3.661 billion to $6.835 billion in the same period, or from $946 per person to $1,523 per person.
Now take a look at Quebec. Their transfers have grown from $17.329 to $26.306 in the same 10 year period, or $2,148 per person to $3,039 per person.
How would an equal per capital model impact the other provinces?…
In my column, I said we should eliminate equalization and instead do equal per person transfers to every province. If we did that, Alberta would receive $9.788 billion this year, a difference of $2.953 billion more. Alberta isn't the only one getting hosed. Look at the final line in the table below. So are BC and Ontario. Saskatchewan is shortchanged $781 million, and poor Newfoundland and Labrador, which in on the brink of bankruptcy but still doesn't qualify for equalization, would get $343 million more.  If we eliminated equalization and gave everyone the same per person amount, Quebec would receive $18.879 billion or $7.427 billion less than is expected this year. As it should be. Saskatchewan and Newfoundland and Labrador should not be subsidizing Quebec.
There are a couple of things I really like about a per person transfer model.
It encourages provinces to compete to attract people, because the more people you attract the more dollars you attract.
I understand the Fairness Alberta argument about changing equalization. They suggest a markup to market on the electricity price that hydro rich provinces charge, they want to stop growing equalization with GDP growth, and they want to account for the different cost of services in each province. But in the end, if we create a program that rewards provinces only for attracting people then they have to implement policies that attract people. Like having low rates of taxation, making it easier to start a business, having affordable housing, and so on. There is a lot that is in the power of government. But if we keep giving provinces more money as they adopt policies that reduce their attractiveness it is counterproductive.
A per person model is going to give a greater benefit to smaller provinces with lower costs of services than larger provinces with a larger cost of service.
Even if making Alberta pay more is the objective of Ottawa, an equal per capita transfer amount still has Alberta paying disproportionately into the pot. Alberta has higher wages, higher workforce participation rates, higher spending so we will stay pay more in personal and corporate income taxes, GST, fuel tax, EI, CPP and other federal taxes, than we receive back in per person federal transfers. This won't eliminate the net payer status we have; but it will get us on our way to narrowing the gap.
Once we have established  a single per person transfer that is the same across the country we can move to the next step, which is convert the cash transfer into tax points instead.
If Alberta was getting its proper share of transfers – $9.79 billion – we could then move to the next stage of negotiation with Ottawa. Which is to convert the cash to tax points instead. I'll leave it to the accountants to figure out the precise numbers, but conceptually let's say it would mean reducing the federal income tax by 5 percentage points across all categories and increasing provincial income tax by 5 percentage points across all categories. The reason to do that is this, as Alberta grows so would it's share of own-source revenues. Rather than have Ottawa continue to capitalize on our growth, we would.
Once we have fixed the problems with federal provincial transfers, we can move on to fix CPP and EI next.
Alberta pays disproportionately into CPP and EI too – we pay roughly 30 per cent of the premiums for CPP and only get back about 10 per cent of the spending. I haven't done the calculation on EI but I suspect it's even worse. If we can stop the overtaxation on income tax, these two programs should be next.
Enough is enough…
For too long we have just accepted that this is the way the country works. I think we've been bullied into thinking that paying disproportionately into Confederation was our penance for the federal government cancelling the National Energy Program. It's almost as if we collectively felt that if only we paid off central Canada, they wouldn't come after our resource wealth again. How wrong we were. Now Quebec is so bloody minded they don't care if they hurt themselves by killing off our energy industry.
That's fine. If they don't want the revenues that come from our energy resources, we should be happy to keep it for ourselves. Let's start to show them we are serious by strongly voting yes to end equalization on October 18.