Trump seeks White House again amid GOP losses, legal probes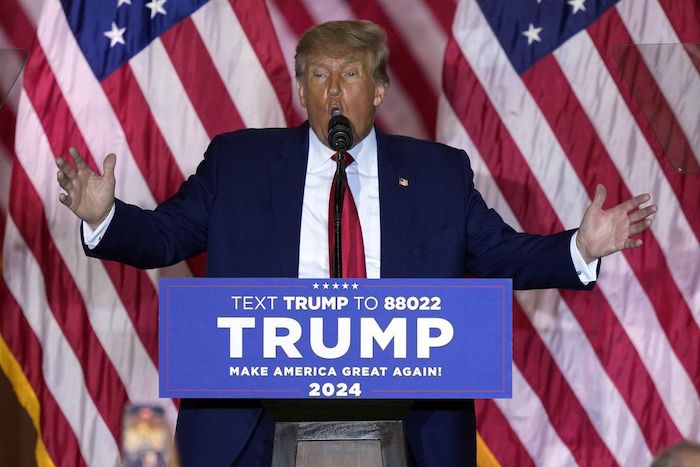 By Jill Colvin in Palm Beach
PALM BEACH, Fla. (AP) — Former President Donald Trump on Tuesday launched his third campaign for the White House just one week after a disappointing midterm showing for Republicans, forcing the party to again decide whether to embrace a candidate whose refusal to accept defeat in 2020 sparked an insurrection and pushed American democracy to the brink.
"In order to make America great and glorious again, I am tonight announcing my candidacy for president of the United States," Trump said before an audience of several hundred supporters in a chandeliered ballroom at his Mar-a-Lago club, where he stood flanked by more than 30 American flags and banners bearing his "Make America Great Again" slogan.
"America's comeback starts right now," he said, formally beginning the 2024 Republican primary.
Another campaign is a remarkable turn for any former president, much less one who made history as the first to be impeached twice and whose term ended with his supporters violently storming the Capitol in a deadly bid to halt the peaceful transition of power on Jan. 6, 2021.
Trump also enters the race in a moment of deep political vulnerability. He hoped to launch his campaign in the wake of resounding GOP midterm victories, fueled by candidates he elevated during this year's primaries. Instead, many of those candidates lost, allowing Democrats to keep the Senate and leaving the GOP with a path to only a bare majority in the House.
Trump has been blamed by many in his party, including longtime allies, who say the results make clear it's time for the GOP to look to the future, with Florida Gov. Ron DeSantis emerging as an early favorite.
Still, the former president remains deeply popular with the GOP base, even as DeSantis and other Republicans, including former Vice President Mike Pence, are taking increasingly public steps toward campaigns of their own, raising the prospect that Trump will have to navigate a competitive GOP primary.
Trump is also launching his candidacy amid a series of escalating criminal investigations, including several that could lead to indictments. They include the probe into dozens of documents with classified markings that were seized by the FBI from Mar-a-Lago and ongoing state and federal inquiries into his efforts to overturn the results of the 2020 presidential election.
But Trump, according to people close to him, has been eager to return to politics and try to halt the rise of other potential challengers. Aides have spent the last months readying paperwork, identifying potential staff and sketching out the contours of a campaign that is being modeled on his 2016 operation, when a small clutch of aides zipping between rallies on his private jet defied the odds and defeated far better-funded and more experienced rivals by tapping into deep political fault lines and using shocking statements to drive relentless media attention.
Trump returned to that dark rhetoric in his speech Tuesday, painting the country under President Joe Biden in apocalyptic terms, describing "blood-soaked streets" in "cesspool cities" and an "invasion" at the border and earning cheers as he vowed to execute those convicted of selling drugs.
"We are a nation in decline," he said. "We are here tonight to declare that it does not have to be this way."
And while Trump spoke before a crowd of several hundred, notably missing were many longtime supporters including previous campaign managers, aides and his daughter Ivanka, who released a statement saying that she does not plan to be involved in politics.
"While I will always love and support my father, going forward I will do so outside the political arena," she said in statement.
Even after the GOP's midterm losses, Trump remains the most powerful force in his party. For years he has consistently topped his fellow Republican contenders by wide margins in hypothetical head-to-head matchups. And even out of office, he consistently attracts thousands to his rallies and remains his party's most prolific fundraiser, raising hundreds of millions of dollars.
But Trump is also a deeply polarizing figure. Fifty-four percent of voters in last week's midterm elections viewed him very or somewhat unfavorably, according to AP VoteCast, a survey of more than 94,000 voters nationwide. And an October AP-NORC poll found even Republicans have their reservations about him remaining the party's standard-bearer, with 43% saying they don't want to see him run for president in 2024.
Trump's candidacy poses profound questions about America's democratic future. The final days of his presidency were consumed by a desperate effort to stay in power, undermining the centuries-old tradition of a peaceful transfer. And in the two years since he lost, Trump's persistent — and baseless — lies about widespread election fraud have eroded confidence in the nation's political process. By late January 2021, about two-thirds of Republicans said they did not believe Biden was legitimately elected in 2020, an AP-NORC poll found.
VoteCast showed roughly as many Republican voters in the midterm elections continued to hold that belief.
Federal and state election officials and Trump's own attorney general have said there is no credible evidence the 2020 election was tainted. The former president's allegations of fraud were also roundly rejected by numerous courts, including by judges Trump appointed.
But that didn't stop hundreds of midterm candidates from parroting his lies as they sought to win over his loyal base and score his coveted endorsement.
While some Republicans with presidential ambitions have long ruled out running against Trump, others appear ready to challenge him. They include DeSantis, whose commanding reelection as governor last week was a bright spot for Republicans this cycle.
Even some enthusiastic Trump supporters say they are eager for DeSantis to run, seeing him as a natural successor to Trump but without the former president's considerable baggage.
A crowded field of GOP rivals could ultimately play to Trump's advantage, as it did in 2016, when he prevailed over more than a dozen other candidates who splintered the anti-Trump vote.
Trump's decision paves the way for a potential rematch with Biden, who has said he intends to run for reelection despite concerns from some in his party over his age and low approval ratings. The two men were already the oldest presidential nominees ever when they ran in 2020. Trump, who is 76, would be 82 at the end of a second term in 2029. Biden, who is about to turn 80, would be 86.
If he is ultimately successful, Trump would be just the second U.S. president in history to serve two nonconsecutive terms, following Grover Cleveland's wins in 1884 and 1892.
But Trump enters the race facing enormous challenges beyond his party's growing trepidations. The former president is the subject of numerous investigations, including the monthslong probe into the hundreds of documents with classified markings found in boxes at Mar-a-Lago.
Meanwhile, Trump is facing Justice Department scrutiny over efforts to overturn the results of the 2020 presidential election. In Georgia, Fulton County District Attorney Fani Willis is investigating what she alleges was "a multi-state, coordinated plan by the Trump Campaign" to influence the 2020 results.
And in New York, Attorney General Letitia James has sued Trump, alleging his namesake company engaged in decades' worth of fraudulent bookkeeping by misleading banks about the value of his assets. The Trump Organization is also now on trial, facing criminal tax fraud charges.
Some in Trump's orbit believe that running will help shield him against potential indictment, but there is no legal statute that would prevent the Justice Department from moving forward — or prevent Trump from continuing to run if he is charged.
Still, Trump's campaign will further complicate what is already a fraught decision by the Biden Justice Department, which will have to decide not only whether it believes Trump broke the law, but will face enormous political pressure for indicting the man who is now the sitting president's chief political rival. Already Trump has cast the probe as a politically motivated effort to derail his candidacy.
Aides who had succeeded in persuading Trump to delay his announcement until after the midterms had also urged him to wait until next month's Senate runoff in Georgia. But Trump chose to ignore the advice.
___
Follow Colvin on Twitter at https://twitter.com/colvinj
Disney faces losing control of its kingdom with Florida bill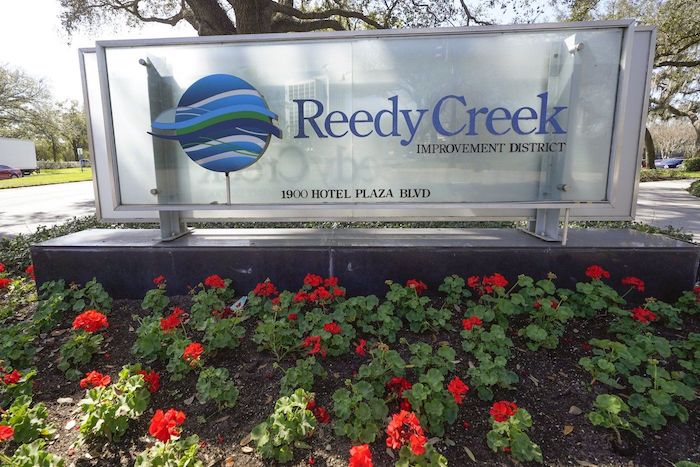 By Mike Schneider in Orlando
ORLANDO, Fla. (AP) — Disney's government in Florida has been the envy of any private business, with its unprecedented powers in deciding what to build and how to build it at the Walt Disney World Resort, issuing bonds and holding the ability to build its own nuclear plant if it wanted.
Those days are numbered as a new bill released this week puts the entertainment giant's district firmly in the control of Florida's governor and legislative leaders in what some see as punishment for Disney's opposition to the so-called "Don't Say Gay" lawchampioned by Republican Gov. Ron DeSantis and the Republican-controlled Legislature.
"Disney won't like it because they're not in control," said Richard Foglesong, professor emeritus at Rollins College, who wrote a definitive account of Disney's Reedy Creek Improvement Districtin his book, "Married to the Mouse: Walt Disney World and Orlando."
With that loss of control comes an uncertainty about how Disney's revamped government and Walt Disney World, which it governs, will work together — whether the left hand always will be in sync with the right hand as it has been with the company overseeing both entities.
The uniqueness of Disney' government, where building inspectors examine black box structures holding thrill rides instead of office buildings, also complicates matters. The district essentially runs a midsize city. On any given day, as many as 350,000 people are on Disney World's 27,000 acres (11,000 hectares) as theme park visitors, overnight hotel guests or employees. The 55-year-old district has to manage the traffic, dispose of the waste and control the plentiful mosquitoes.
"What kind of control is preferable? Control by a private business or corporation, or control by appointed officials, appointed by governor of the state?" Foglesong said. "Will they have the expertise to be able to make the new district work as efficiently as the old district works?"
The bill prohibits anybody who has worked or had a contract with a theme park or entertainment complex in the past three years, or their relatives, from serving on the revamped district's board of supervisors, a prohibition that some experts say eliminates people with expertise in the field.
The bill's sponsor, Florida Rep. Fred Hawkins, a Republican from St. Cloud, defended the exclusion Tuesday.
"This was a provision I requested," Hawkins said. "We want to try to avoid any conflicts of interest of the new board members."
Under the bill's proposals, Florida's governor appoints the five-member board of supervisors to the renamed Central Florida Tourism Oversight District instead of Disney. Limits would be placed on the district's autonomy by making it subject to oversight and regulation by state agencies, and it would be unable to adopt any codes that conflict with state regulations. The district also would no longer have the ability, if it wanted, to own and operate an airport, stadium, convention center or nuclear power plant.
DeSantis started gunning for Disney's private government last year when the entertainment giant publicly opposed what critics call the "Don't Say Gay" law, which bars instruction on sexual orientation, gender identity and other lessons deemed not age-appropriate in kindergarten through third grade. Republican critics of the Disney district also argued it has given the company an unfair advantage over rivals in issuing bonds and financing expansion.
The Legislature passed a bill last year to dissolve the Disney government by June 2023.
Lawmakers are meeting this week for a special session to complete the state takeover of the district and approve other key conservative priorities of the governor on immigration and voter fraud. A Senate committee approved separate bills Tuesday to expand the governor's migrant relocation program and allow the statewide prosecutor to bring election crime charges.
Florida Rep. Anna Eskamani, a Democrat from Orlando, calledthe Disney bill on Monday a "power grab" by DeSantis, a potential 2024 presidential candidate who has emerged as a fierce opponent of what he describes as "woke" policies on race, gender and public health. Such positions endear him to the GOP's conservative base but threaten to alienate independents and moderate voters in both parties who are influential in presidential politics.
The changes proposed in the legislation were welcomed by at least one group of Reedy Creek employees — firefighters who have clashed in the past with district leaders. Tim Stromsnes, a spokesperson for Reedy Creek Professional Firefighters Local 2117, said all the current board cares about is "bonds and low-interest loans for building Disney infrastructure, and zero about treating its employees fairly."
"We think they are going to be more receptive to first responders," Stomsnes said Tuesday of the proposed new board. "They're calling the governor a fascist for doing this … but he is actually fixing a fascist, Disney-owned government."
To the relief of taxpayers in neighboring Orange and Osceola counties, the district won't be dissolved, a prospect that had raised fears that the counties would have to absorb the district's responsibilities and raise property taxes significantly. The Reedy Creek Improvement District has more than $1 billion in bond debt.
In a statement, Orange County said officials were monitoring the bill.
The new bill appears to address some key questions raised by last year's legislation, primarily preserving the district's ability to raise revenue and service outstanding debt, said Michael Rinaldi, head of local government ratings for Fitch Ratings.
Foglesong expects a legal challenge should the bill pass. Disney didn't respond to an inquiry asking about any potential lawsuits.
"Disney works under a number of different models and jurisdictions around the world, and regardless of the outcome, we remain committed to providing the highest quality experience for the millions of guests who visit each year," Jeff Vahle, president of Walt Disney World Resort, said in a statement.
Disney could make an argument that their rights as a private business are being undermined, Foglesong said.
"It will have political appeal, the arguments they make, in a Republican state for a potential presidential candidate," Foglesong said. "It will be like, legally, 'How can you do this to us?' and politically, 'How can you do this to a corporation that has done so much for the state of Florida?'"
___
Associated Press writer Anthony Izaguirre in Tallahassee, Florida contributed to this report.
___
Follow Mike Schneider on Twitter at @MikeSchneiderAP
Canada announces $10 million in aid to Turkey and Syria after deadly earthquake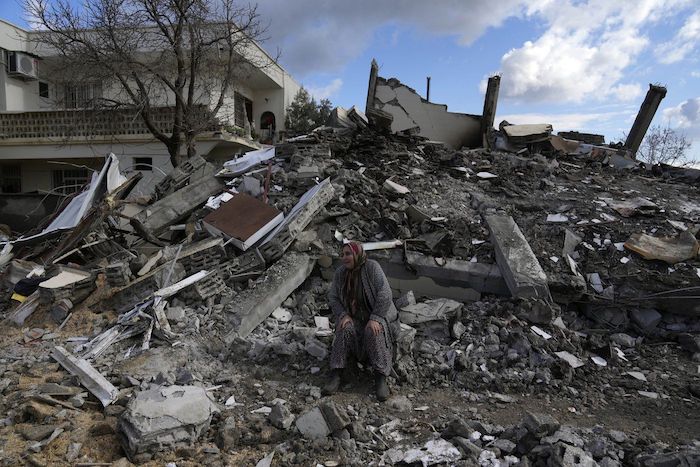 By Sharif Hassan
Ottawa will contribute $10 million to earthquake relief efforts in Turkey and Syria as part of an initial aid package, International Development Minister Harjit Sajjan said Tuesday.
Speaking to reporters after a cabinet meeting, Sajjan said the federal government is looking at providing further aid and considering deploying the country's disaster assistance response team to help with rescue operations and provide health services.
"We are conducting the needs assessment to look at what would be the next steps," Sajjan said, adding that "nothing is off the table."
The death toll of Monday's earthquake has surpassed 6,200 and is expected to rise as search and rescue operations continue.
The powerful 7.8 magnitude quake, which was followed by strong aftershocks, has levelled thousands of buildings to the ground across southeastern Turkey and parts of neighbouring Syria.
Turkish President Recep Tayyip Erdogan said 13 million of the country's 85 million people were affected, and he declared a state of emergency in 10 provinces.
Sajjan said Canada's initial aid package in response to international disasters is normally lower, but the amount is warranted given the magnitude of the earthquakes.
"Usually we start a little bit lower but given the magnitude, based on the feedback we were getting, we are actually going higher, once we have more (details) we will be able to move very quickly."
Sean Fraser, Minister of Immigration, Refugees and Citizenship of Canada, who also spoke with reporters after Tuesday's cabinet meeting, called the earthquakes an "absolute disaster," which has "devastated" members of the Syrian community he has spoken with.
"We are watching very closely, and I should say, not only from an immigration of point of view, but also global affairs and international development, to figure out what the best response may be," he said.
Turkish Canadians have also stepped in to raise funds and collect donations to send to their country of origin.
Baris Kafadar, the vice-president of the Federation of Canadian Turkish Associations, said the organization has set up a bank account to raise funds, and has set up locations where people can drop off non-monetary donations to be sent abroad.
"What is happening right now is we set up donation centres in Ottawa, Toronto, Montreal and Vancouver where people come in, they donate clothing, non-perishable food, toys, safety equipment, sanitary stuff, anything we can basically send back to Turkey," he said.
"Hopefully we can soon get enough money, find the right place to send the money to," he said.
– With files from The Associated Press
This report by The Canadian Press was first published Feb. 7, 2023.