Trudeau pledges more action on cybersecurity following decision to ban Huawei from 5G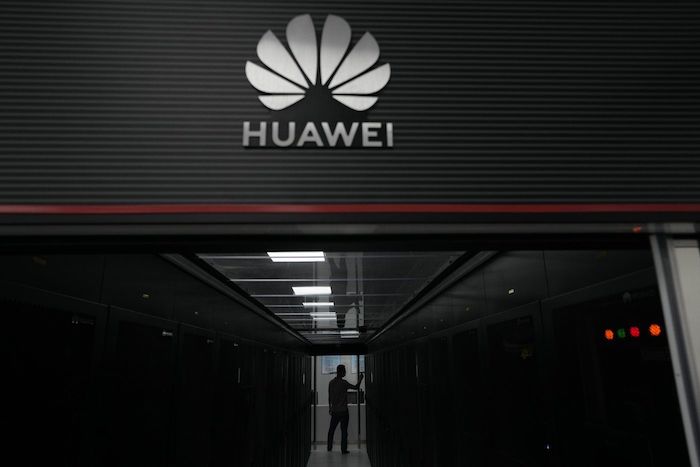 Ottawa – A day after the federal Liberals banned Chinese firms Huawei Technologies and ZTE from helping build Canada's 5G networks, Prime Minister Justin Trudeau says more must be done to secure critical systems against threats.
Trudeau says the government is working closely with big financial institutions as well as other companies across the country to protect vital networks from malicious attackers.
Speaking to reporters today, he says Canada will do more, whether through legislation, new spending or better and stronger partnerships.
Public Safety Minister Marco Mendicino said Thursday the government would table legislation to protect critical infrastructure in the finance, telecommunications, energy and transport sectors.
Fen Hampson, a professor of international affairs at Carleton University, says much of the "hidden wiring" of the Canadian economy lies in private hands, and securing it poses a huge challenge.
Hampson says the announcement on 5G does not resolve Canada's security problems.
This report by The Canadian Press was first published May 20, 2022.
Edmunds: The pros and cons of vehicle touchscreens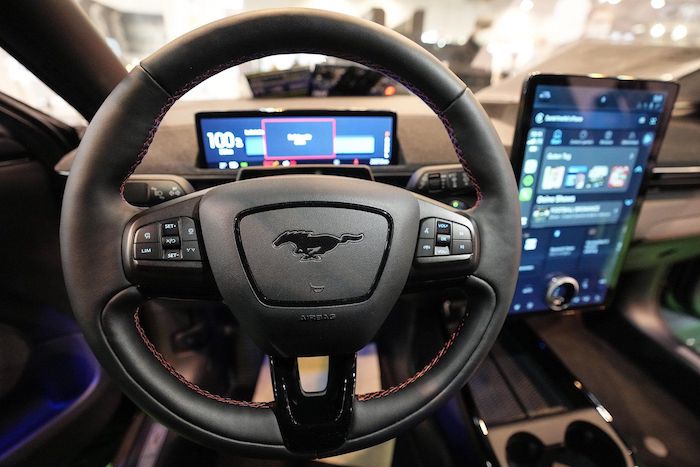 By Ronald Montoya
There's no denying the impact that smartphones and tablets have had on modern vehicles. Look into just about any new car and you'll find a touchscreen and maybe even a bank of capacitive touch buttons that seek to approximate the function of mechanical buttons. The appeal is obvious: A cabin with these design elements can look sleek and modern. But there are drawbacks that aren't always considered.
Those who haven't been in a new car as of late may not know what to look for when evaluating the technology. With this in mind, Edmunds experts have listed a few pros and cons to touchscreen car interfaces to help you determine if this technology is something of interest or a deal-breaker.
PRO: FEWER BUTTONS EQUAL LARGER SCREENS
Most people prefer a large screen to a smaller one, so when automakers remove buttons from the car, it gives them more room to expand the screen. And much like our TVs and smartphones have ballooned in size over the years, so too have vehicle screens. For example, Lexus introduced its small SUV, the NX, in 2015. That model had a 7-inch center screen. Less than a decade later, the 2022 Lexus NX can be had with an optional 14-inch touchscreen. Some models' screens are even bigger. The Ford Mustang Mach-E has a 15.5-inch center touchscreen, and the all-electric Mercedes-Benz EQS offers an entire dashboard that is one big Hyperscreen. Bigger screens are more legible, provide larger touch targets to interact with, and make it easier to glance at a map.
CON: HIGHER LIKELIHOOD OF DISTRACTION
With touchscreens, drivers must take their eyes off the road to perform most tasks. A simple task such as pulling up a song on Spotify caused drivers to take their eyes off the road for up to an average of 20 seconds, according to a 2020 study by IAM RoadSmart, an independent UK road safety nonprofit. For perspective, the National Highway Traffic Safety Administration guidelines recommend that "devices be designed so that tasks can be completed by the driver while driving with glances away from the roadway of 2 seconds or less." The study also concluded that the impact on reaction time when using touch control, as opposed to voice control, was worse than texting while driving.
Drive any car long enough and you'll know where things are just by feel. Think of a physical volume dial, for example. You can locate and turn it without taking your eyes off the road. But that rarely works with a touchscreen because you can't feel a virtual button.
PRO: MORE FEATURES CAN BE ADDED TO THE VEHICLE
These days a new car's screen is expected to pull double or triple duty. It needs to not only run the automaker's software but also display Apple CarPlay and Android Auto smartphone integration systems. Imagine the number of buttons that would be needed to run all three systems.
From the automaker's perspective, a touchscreen interface saves designers from having to figure out where to add more buttons and gives the interior a cleaner look. A great example is the Tesla Model S. Nearly every feature on the vehicle is located on the center touchscreen. Even features you might not expect, such as the shifter, windshield wipers and lights, are located on the touchscreen.
The Kia EV6 is another notable example. It has a row of capacitive touch buttons that are used for climate controls but can completely change to stereo controls at the press of a specific button. Trouble is that if you want to adjust your temperature and are on the wrong setting, you'll end up turning up the volume instead.
CON: CENTRAL POINT OF FAILURE
It is great to have more features in a modern vehicle, but the problem with housing them all in one place is that if the screen goes out, you don't have access to any of those features. This has happened to Edmunds editors on numerous occasions since sometimes the software on new cars isn't fully baked.
PRO: MORE CUSTOMIZABLE
Since virtual buttons in a vehicle aren't physically locked into one place, it opens up the doors for customization. On the Tesla Model 3, for example, drivers can rearrange the location of the main on-screen buttons to match their preferences. Similarly, on the 2022 Lucid Air, drivers can create profiles that contain their steering wheel, seat and stereo presets that can be stored and instantly recalled in the event that another member of the house has different preferences.
EDMUNDS SAYS: Everyone has a different preference for the way they interact with a vehicle's technology. Get a feel for the car's tech when you're in the showroom and if you're not a fan of touchscreen interfaces, consider brands such BMW, Genesis, Mercedes-Benz or Mazda, as they all have control knob interfaces.
_______
This story was provided to The Associated Press by the automotive website Edmunds. Ronald Montoya is a senior consumer advice editor at Edmunds and is on Twitter.
A new space race? China adds urgency to US return to moon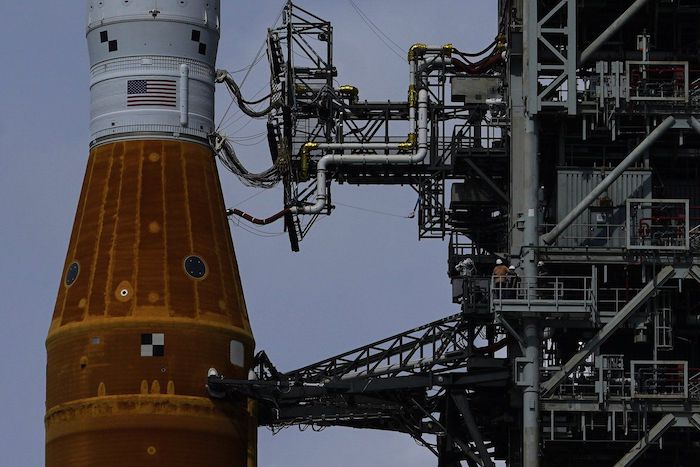 By Ellen Knickmeyer in Washington
WASHINGTON (AP) — It's not just rocket fuel propelling America's first moonshot after a half-century lull. Rivalry with China's flourishing space program is helping drive NASA's effort to get back into space in a bigger way, as both nations push to put people back on the moon and establish the first lunar bases.
American intelligence, military and political leaders make clear they see a host of strategic challenges to the U.S. in China's space program, in an echo of the U.S.-Soviet rivalry that prompted the 1960s' race to the moon. That's as China is quickly matching U.S. civil and military space accomplishments and notching new ones of its own.
On the military side, the U.S. and China trade accusations of weaponizing space. Senior U.S. defense officials warn that China and Russia are building capabilities to take out the satellite systems that underpin U.S. intelligence, military communications and early warning networks.
There's also a civilian side to the space race. The U.S. is wary of China taking the lead in space exploration and commercial exploitation, and pioneering the technological and scientific advances that would put China ahead in power in space and in prestige down on Earth.
"In a decade, the United States has gone from the unquestioned leader in space to merely one of two peers in a competition," Sen. Jim Inhofe, an Oklahoma Republican, declared this week at a Senate Armed Services hearing. "Everything our military does relies on space."
At another hearing last year, NASA administrator Bill Nelson brandished an image transmitted by a Chinese rover that had just plunked down on Mars. "The Chinese government … they're going to be landing humans on the moon" soon, he said. "That should tell us something about our need to get off our duff."
NASA, the U.S. civilian space agency, is awaiting a new launch date this month or in October for its Artemis 1 uncrewed test moonshot. Technical problems scrubbed the first two launch attempts in recent weeks.
China likewise aims to send astronauts to the moon this decade, as well as establish a robotic research station there. Both the U.S. and China intend to establish bases for intermittent crews on the moon's south pole after that.
Russia has aligned with China's moon program, while 21 nations have joined a U.S.-initiated effort meant to bring guidelines and order to the civil exploration and development of space.
The parallel efforts come 50 years after U.S. astronauts last pulled shut the doors on an Apollo module and blasted away from the moon, in December 1972.
Some space policy experts bat down talk of a new space race, seeing big differences from John F. Kennedy's Cold War drive to outdo the Soviet Union's Sputnik and be the first to get people on the moon. This time, both the U.S. and China see moon programs as a stepping stone in phased programs toward exploring, settling and potentially exploiting the resources and other untapped economic and strategic opportunities offered by the moon, Mars and space at large.
Beyond the gains in technology, science and jobs that accompany space programs, Artemis promoters point to the potential of mining minerals and frozen water on the moon, or using the moon as a base to go prospecting on asteroids — the Trump administration in particular emphasized the mining prospects. There's potential in tourism and other commercial efforts.
And for space more broadly, Americans alone have tens of thousands of satellites overhead in what the Space Force says is a half-trillion dollar global space economy. Satellites guide GPS, process credit card purchases, help keep TV, radio and cell phone feeds going, and predict weather. They ensure the military and intelligence community's ability to keep track of perceived threats.
And in a world where China and Russia are collaborating to try to surpass the U.S. in space, and where some point to private space efforts led by U.S. billionaires as rendering costly NASA rocket launches unnecessary, the U.S. would regret leaving the glory and strategic advantages from developing the moon and space solely to the likes of Chinese President Xi Jinping and Tesla magnate Elon Musk, Artemis proponents say.
The moon programs signal that "space is going to be an arena of competition on the prestige front, demonstrating advanced technical expertise and know-how, and then also on the military front as well," said Aaron Bateman, a professor of history and international affairs at George Washington University and a member of the Space Policy Institute.
"People who are supportive of Artemis and people who see it as a tool of competition, they want the United States to be at the table in shaping the future of exploration on other celestial bodies," Bateman said.
There's no shortage of such warnings as the Artemis program moves toward lift-off. "Beijing is working to match or exceed U.S. capabilities in space to gain the military, economic, and prestige benefits that Washington has accrued from space leadership," the U.S. intelligence community warned this year in its annual threat assessment.
A Pentagon-commissioned study group contended last month that "China appears to be on track to surpass the U.S. as the dominant space power by 2045." It called that part of a Chinese plan to promote authoritarianism and communism down here on Earth.
It's sparked occasional heated words between Chinese and U.S. officials.
China's space program was guided by peaceable principles, Foreign Ministry spokesman Zhao Lijian said in July. "Some U.S. officials are constantly smearing China's normal and reasonable outer space undertakings," Zhao said.
Flying on the mightiest rocket ever built by NASA, Artemis 1 aims for a five-week demo flight that would put test dummies into lunar orbit.
If all goes well with that, U.S. astronauts could fly around the moon in 2024 and land on it in 2025, culminating a program that will have cost $93 billion over more than a decade of work.
NASA intends that a woman and a person of color will be on the first U.S. crew touching foot on the moon again.
Lessons learned in getting back to the moon will aid in the next step in crewed flights, to Mars, the space agency says.
China's ambitious space program, meanwhile, is a generation behind that of the United States. But its secretive, military-linked program is developing fast and creating distinctive missions that could put Beijing on the leading edge of space flight.
Already, China has that rover on Mars, joining a U.S. one already there. China carved out a first with its landing on the far side of the moon.
Chinese astronauts are overhead now, putting the finishing touches on a permanent orbiting space station.
A 1967 U.N. space treaty meant to start shaping the guardrails for space exploration bans anyone from claiming sovereignty over a celestial body, putting a military base on it, or putting weapons of mass destruction into space.
"I don't think it's at all by coincidence or happenstance that it is now in this period of what people are claiming is renewed great-power competition that the United States is actually investing the resources to go back," said Bateman, the scholar on space and national security. "Time will tell if this turns into a sustained program."
Competition isn't necessarily a bad thing, said Sen. Chris Coons, a Delaware Democrat and member of the Senate Foreign Relations Committee.
Does rivalry with the Chinese "ensure greater sustained interest in our space program? Sure," Coons said. "But I don't think that's necessarily a competition that leads to conflict.
"I think it can be a competition — like the Olympics — that simply means that each team and each side is going to push higher and faster. And as a result, humanity is likely to benefit," he said.