What Trudeau has offered to the premiers to fund health care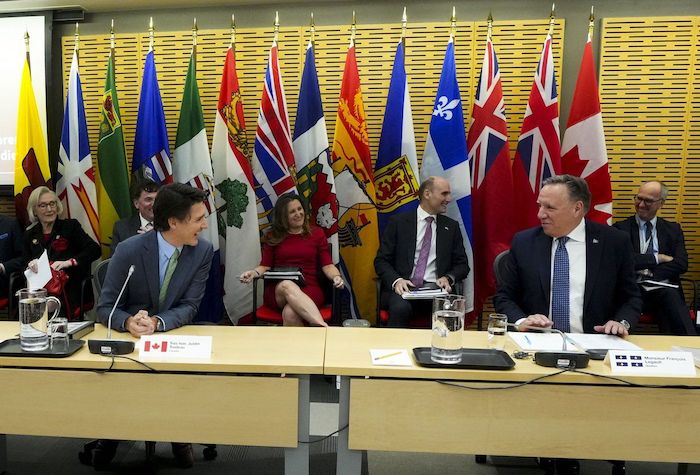 By Laura Osman in Ottawa
Premiers got their fist look at Ottawa's offer to increase long-term health funding Tuesday at a meeting with Prime Minister Justin Trudeau, but the federal proposal falls short of what they were seeking.
The provinces budgeted about $204 billion for health care in this fiscal year and the Canada Health Transfer was set at $45 billion, or about 22 per cent of that. The premiers want the federal share to increase to 35 per cent, which amounts to another $26 billion in this year alone.
Instead, Ottawa put together a 10-year, $196.1 billion deal, of which $46.2 billion is new funding.
Here's what the Liberals are offering:
$2 billion, no questions asked
The federal government plans to table legislation before the end of March to dole out $2 billion to provinces to address immediate health-care needs like surgical backlogs.
There are no strings attached.
Ottawa offered the same amount last year during the Omicron wave of COVID-19.
More money for the Canada Health Transfer
The main source of federal funding for health care comes from the Canada Health Transfer, which is the biggest pot of money the federal government gives to provinces and territories.
It's calculated based on a minimum yearly increase of three per cent or the three-year moving average of nominal gross domestic product (GDP) — whichever is higher.
Ottawa has now offered to step up the minimum yearly increase to five per cent for the next five years.
The total amount after the five years will serve as the new baseline moving toward.
The move is expected to give provinces an extra $17.3 billion over 10 years in new support. The federal Finance Department anticipates the CHT to grow by 33 per cent over the next five years, and 61 per cent over the next 10 years.
It all hinges on better data
The increase to the Canada Health Transfer is contingent on an agreement to share comparable data and digitize the health information of Canadians so it can be more easily accessed and shared between hospitals, clinics and jurisdictions.
Tailored deals with each provinces
Ottawa has also put $25 billion on the table for tailored one-on-one deals with each province to make progress on four major issues: family health services, health worker shortages and backlogs, mental health and substance use, and health-care modernization.
The deals will be highly flexible for each province, but they will have to show their work to get the money.
The government says it wants to see a plan from each province and targeted results they hope to accomplish. The provincial and territorial governments will then need to report on their progress.
Higher wages for personal support workers
Trudeau says he'll give provinces $1.7 billion over five years to increase the pay for personal support workers, who provide the majority of bedside care in long-term care and homecare settings.
No targets have been set yet for how high those wages should be. In the last election, the Liberals pledged to increase personal support worker pay to a minimum of $25 per hour.
Indigenous health
The federal government put forward $2 billion over 10 years specifically for fair and equitable access to appropriate health care for Indigenous Peoples through a health-equity fund.
The spending will come after consultations with Indigenous groups.
Other spending
— $505 million over five years for the Canadian Institute for Health Information Canada Health Infoway, and other federal data agencies to develop new health data indicators, as well as create a "Centre of Excellence" on health worker data, and support other efforts to modernize health data systems.
— $150 million over five years for the Territorial Health Investment Fund for medical travel and to deliver health care in the territories.
This report by The Canadian Press was first published Feb. 7, 2023.
Police investigating how shooter got firearm after autopsy and balistic analysis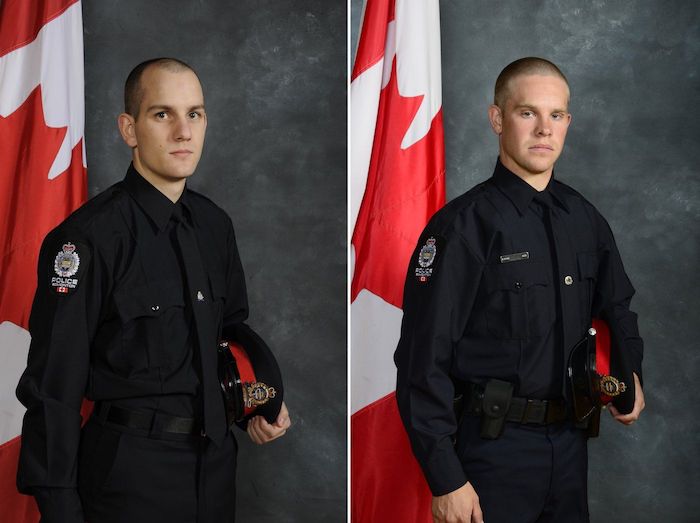 News release from the Edmonton Police Service
Autopsy on shooter, ballistic analysis complete in line of duty deaths
An autopsy on the shooter and ballistic analysis of the firearm have been completed in the Mar. 16, 2023 EPS line of duty deaths.
The Edmonton Medical Examiner conducted an autopsy on Mar. 22, 2023, and confirmed that the 16-year-old male shooter's cause of death was a single gunshot wound to the head consistent with being self-inflicted.
"We recognize that there is intense public interest in this investigation," says EPS Deputy Chief Devin Laforce. "At this time, our priorities need to be the integrity of ongoing investigations, including the origin of the firearm, as well as the safety and privacy of all the families affected by this tragedy. For these reasons, we are not releasing or confirming the name of the deceased."
A bullet casing recovered from the scene of a Mar. 12, 2023 shooting at a nearby restaurant in the area of 133 Street and 114 Avenue has been forensically matched to the firearm that was recovered at the 132 Street and 114 Avenue apartment, where Constable Brett Ryan and Constable Travis Jordan were fatally shot on Mar. 16, 2023.
Investigators believe the suspect in the Mar. 12 shooting to be the same 16-year-old male responsible for the deaths of the two EPS members, although this has yet to be confirmed. Detectives are also working to trace the origins of the firearm and how it came to be in the youth's possession.
At this time, investigators continue to believe that the youth's parents, police dispatch and Constables Ryan and Jordan had no information to suggest there was a firearm in the home when the family dispute call for service was made on Mar. 16.
"Both events have been served by robust investigations that have followed all lines of inquiry," says Deputy Chief Devin Laforce. "All tips and other investigative avenues were pursued exhaustively by the investigating teams."
The male shot on Mar. 12 in the restaurant remains in hospital in critical but stable condition, and the youth's mother who was shot on Mar. 16 remains in hospital in serious but stable condition.
Search of four Edmonton homes results in Cocaine and Meth bust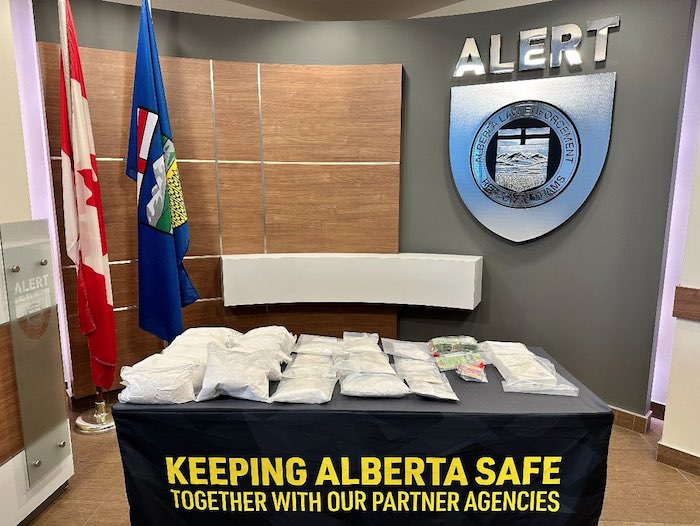 News release from the Alberta Law Enforcement Response Team (ALERT)
Cocaine seized after four Edmonton homes searched
More than two kilograms of cocaine, cash, and four vehicles have been seized following an ALERT Edmonton investigation into cocaine trafficking.
The investigation began in October 2022. Police were able to identify four homes and four vehicles linked to the drug trafficking operation.
"Through the course of this five-month investigation, officers were able to identify several suspects, and seized several pieces of equipment which were being used to produce large, commercial-sized quantities of product. This tells us that this was a much bigger, sophisticated operation," said Sgt. Jeff Woodliffe, ALERT Edmonton.
On February 23, 2023, police searched four homes and seized the following items as evidence:
2.6 kgs of cocaine;
28 grams of methamphetamine;
10 kgs of a cocaine buffing agent; and
$11,000 in cash.
The investigation remains ongoing as investigators prepare reports and disclosure for Crown Counsel.
The Edmonton Police Service assisted throughout the investigation.
Members of the public who suspect drug or gang activity in their community can call local police, or contact Crime Stoppers at 1-800-222-TIPS (8477). Crime Stoppers is always anonymous.
ALERT was established and is funded by the Alberta Government and is a compilation of the province's most sophisticated law enforcement resources committed to tackling serious and organized crime.