Trump offers help with Canadian detainees in China in upbeat visit with Trudeau
WASHINGTON — It was third-time lucky for Justin Trudeau in Washington on Thursday as President Donald Trump welcomed his "friend" the hard-working Canadian prime minister and offered to help him out of a jam with China.
One year after Trump insulted Trudeau after leaving the G7 in Quebec — dishonest, weak, meek, mild is how he described him on Twitter — the president displayed a statesman's grace in welcoming the Canadian leader.
Trump signalled Thursday he will raise the issue of two Canadians detained in China when he meets with the Chinese president next week. And even though he held to his tough talk on tariffs, refusing to rule out using them in the future, he praised his North American neighbours for crafting an excellent new trade agreement.
The aura of restraint that Trump projected came on a tense morning as his administration was seized with responding to Iran's Revolutionary Guard shooting down a U.S. surveillance drone. The move sparked competing and unverifiable accounts over where the downing occurred and deepened a conflict between the U.S. and Iran but Trump was adamant the plane was in international waters.
Trudeau's trip to Washington, including his third Oval Office visit since Trump assumed power in2017, was aimed primarily at pushing the new North American trade agreement over the finish line in both countries.
"He's been a friend of mine. We've worked hard together. We worked, in particular, on the USMCA," Trump said, using the acronym for his preferred name for the new trade pact, the United States-Mexio-Canada Agreement.
After his meeting with Trump, Trudeau announced co-operation on a series of initiatives, include a new push to combat the opioid crisis in both countries. They also agreed to speed up two previous plans to ease the flow of goods and people across the border: a new preclearance plan and a long-planned sharing of information on people entering and exiting the two countries will begin this summer.
Speaking to reporters as he and Trudeau sat in the Oval Office, Trump vowed to do whatever he could do to help Michael Spavor and Michael Kovrig when he meets China's President Xi Jinping at next week's G20 leaders' summit in Japan, if Trudeau — as expected — asks for his help.
The two Canadians have been languishing behind bars in China since shortly after Canada arrested high-tech executive Meng Wanzhou late last year at the behest of U.S. authorities.
Canada has been caught in the crossfire after the RCMP arrested Meng last December in Vancouver, where she awaits extradition south of the border to face allegations of fraud in violating Iran sanctions.
Trudeau doesn't have a planned meeting with Xi, unlike Trump. The U.S.-China meeting next week is focused on a trade deal.
"I'll represent him well, I will tell you," Trump said. "We'll see what happens, but anything I can do to help Canada I will be doing . . . I would, at Justin's request, I will actually bring it up."
Trudeau said he and Trump had an "extended conversation" about the situation Canada finds itself in with China, which includes blocking imports of Canadian canola and pork. But what Trump will say to Xi isn't clear — all Trudeau would say is that he expects Kovrig and Spavor to be on the agenda for the Trump-Xi meeting.
Conservative foreign-affairs critic Erin O'Toole said it is about time someone talks to Xi about the situation.
"After half a year of inaction and bungling by the Liberals, the crisis will finally be raised directly with the Chinese president, but it will take the United States to make our case. While this is a positive step, it is frustrating Trudeau let the crisis deepen over half a year," said O'Toole.
Trump and Trudeau projected genuine enthusiasm for the hard-fought completion of a new North American trade deal.
Canada has started the ratification process, with legislation making its way through Parliament. Lawmakers in Mexico voted Wednesday in a landslide to ratify the deal, which Trudeau said he was pleased to see.
But now Trump needs to persuade his Democratic opponents in the House of Representatives — in particular Speaker Nancy Pelosi — to allow the actual start of the ratification of the USMCA.
Pelosi and her fellow Democrats want stronger enforcement mechanisms for the deal's new labour and environmental provisions.
Trump sounded upbeat in the Oval Office.
"Let's see what happens, but I really believe that Nancy Pelosi and the House will approve it, I think the Senate will approve it rapidly," the president said. "I think Nancy Pelosi is going to do the right thing."
Trump also said it was a "terrific thing" that Trudeau was to make the rounds on Capitol Hill with Pelosi and the U.S. Senate majority leader Mitch McConnell.
(The meeting with McConnell, the Senate's top Republican, was cancelled because of the U.S.-Iran situation but his support for the new NAFTA is all but a given. Trudeau spoke with him by phone before leaving Washington on Thursday night.)
Speaking on Capitol Hill next to Trudeau, Pelosi said she looked forward to a "lively discussion" on global security issues and the economic relationship between the two countries, particularly regarding trade.
Though Trudeau made clear he wants to stay out of U.S. domestic political wrangling, he reaffirmed his view that it is a done deal that can't be reopened because it could lead to "worse outcomes for Canadians and for Canada."
"We recognize, however, that the U.S. is going through its process and we remain alert to potential challenges and opportunities that may come through that process."
Mike Blanchfield, The Canadian Press
Hundreds defy Montreal's 8 p.m. curfew in violent, destructive protest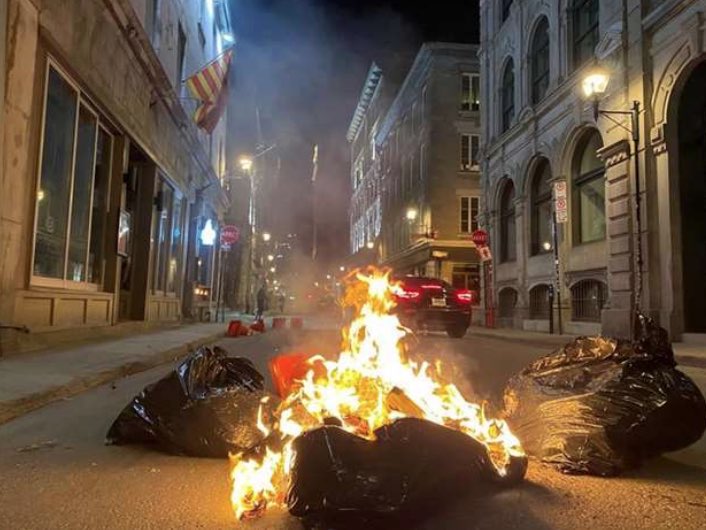 MONTREAL — Hundreds of protestors gathered in Montreal on Sunday in defiance of a newly adjusted curfew intended to stem surging COVID-19 case numbers before dozens of them started fires and damaged property in the city's old quarter.
Police responded with tear gas in a bid to control the crowd, who were purportedly protesting Quebec Premier Francois Legault's decision to roll the city-wide curfew back from 9:30 to 8 p.m. The move, previously replicated in other COVID-19 hot spots across the province, took effect in Montreal and nearby Laval on Sunday.The protest began in relative calm, with a mostly young crowd dancing to music from loudspeakers while lighting fireworks and chanting, "freedom for the young."But the festive atmosphere quickly turned violent as a few protesters lit a garbage fire in Montreal's Jacques Cartier Square, which was met with tear gas from riot police.Police soon rushed the crowd, prompting dozens of protesters to scatter and cause mayhem down the cobblestone streets of Montreal's tourist district.

They lit garbage fires at many intersections and seized projectiles from city streets, hurling them at nearby windows and shattering many.

A spokeswoman for Montreal police said she couldn't offer any comment on the protests, describing them as an ongoing situation. She said that more information would become available as things stabilized and police on the scene could file their reports.

Marwah Rizqy, a Liberal member of the provincial legislature that represents a Montreal riding, tweeted her disapproval of the protestors' actions.
"Chanting freedom while ransacking windows of stores that are already just getting by. It's disheartening / outrageous," Rizqy tweeted in French.
A few protesters were still out on the streets at around 9:30 p.m. throwing glass, breaking city infrastructure and running from police.
Sirens rang through the streets as firefighters put out the many small blazes lit along Old Montréal's alleys and narrow roads.
The curfew ostensibly at the heart of the protest was imposed to curb COVID-19 infection rates that have spiked in several regions in recent weeks.
Quebec reported 1,535 new COVID-19 cases on Sunday, as well as five additional deaths linked to the virus.
Hospitalizations jumped by 25 to 608, with 139 patients in intensive care.
Health Minister Christian Dube tweeted that the numbers are concerning given that 58 per cent of new cases involve people under the age of 40.
"While vaccination accelerates, we must continue to adhere to the measures if we want to defeat this pandemic," Dube wrote.
"Let's show solidarity."
Legault said last week that he was imposing the health order in Montreal and Laval despite a relatively stable case count as a precaution, due to the heavy presence of more contagious virus variants.
Residents in those regions who leave their homes between 8 p.m. and 5 a.m. without a good reason could face fines of over $1,000.
Legault extended the curfew in Montreal and other red zones from 8 p.m. to 9:30 p.m. in mid-March, but said last week that the evolving COVID-19 situation gave him no choice but to reverse course.
Legault previously placed Quebec City, Levis, Gatineau and several municipalities in Quebec's Beauce region under the earlier curfew.
The government also closed schools and non-essential businesses in those areas, and Legault announced Thursday that the measures would be extended until at least April 18.
The province also gave 59,447 doses of vaccine on Saturday, and has currently given a shot to just over 22 per cent of the population.
This report by The Canadian Press was first published April 11, 2021
Giuseppe Valiante, The Canadian Press
Stand Together Against Bullying – Pink Shirt Day 2021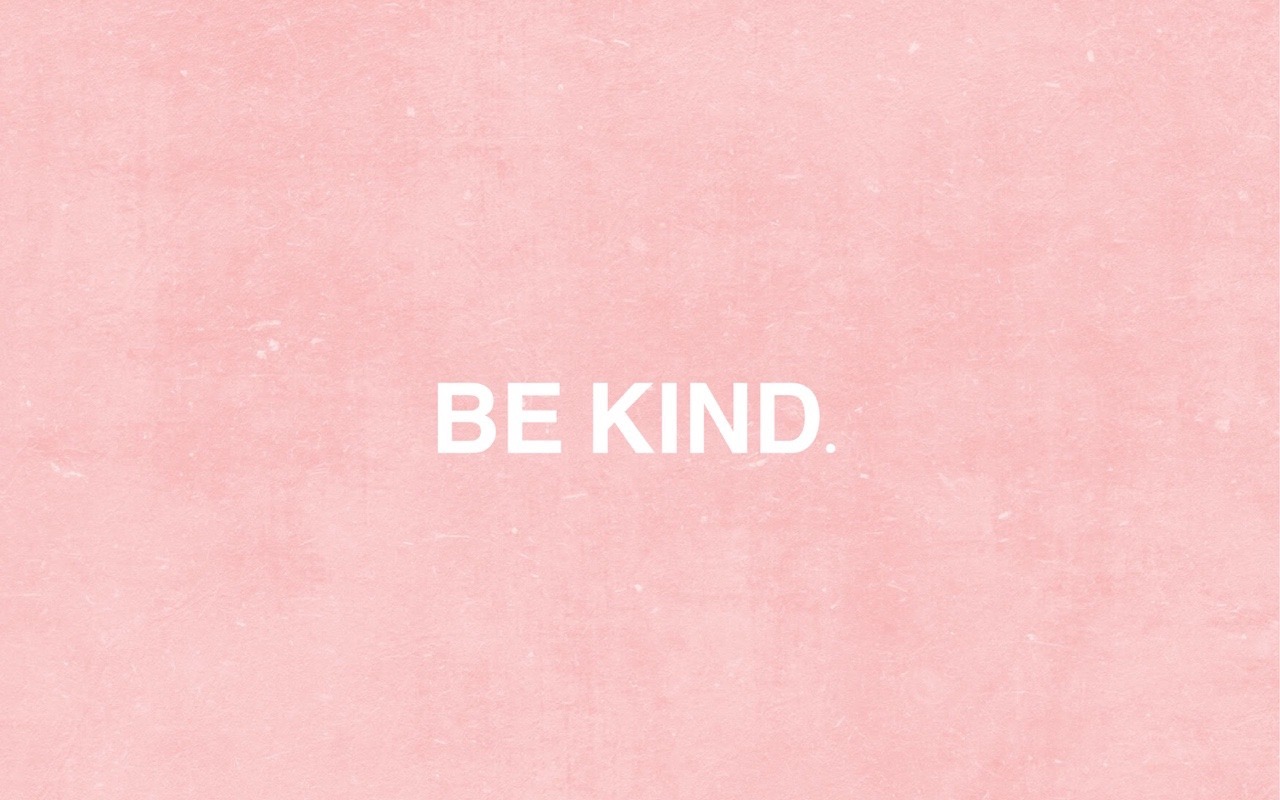 Wednesday, February 24, 2021 is the 14th annual Pink Shirt Day, a globally recognized movement to end bullying in all its forms and encourage the growth of a global community built on acceptance and support regardless of sex, age, background, gender identity, sexual orientation or cultural differences. 
Pink Shirt Day originated in 2007 in the eastern Canadian province of Nova Scotia, in a local story that captured national – and eventually international – attention, when a new 9th grade student walked in on the first day of school wearing a pink polo shirt. 
Travis Price and David Shepherd are the two young men responsible for unintentionally launching the global pink shirt movement. According to Price and Shepherd, a group of students were physically and verbally bullying the young man for wearing pink to school. As senior students, Price and Shepherd saw the situation as an opportunity to set an example and take a stand against bullying in their school.
That night the two went and purchased 75 pink tank tops and released a call on social media (MSN messenger at the time) encouraging their fellow students to show up at school the next day wearing pink. According to Price, in a school of roughly 1000 students, "700 to 850 kids showed up wearing pink. It was incredible." 
Since 2007, the movement has gained exponential traction and is now recognized in communities all around the world as individuals come together in an international display of solidarity against the devastating impacts of bullying.
The global movement to end bullying has led to the creation of countless local, national and internationally available resources, but there is still a long way to go.

Bullying Canada identifies 4 distinct types of bullying: verbal, physical, social and cyber. Short term and long term effects of bullying vary based on each situation, and can lead to damaging and dangerous outcomes for victims, friends, bystanders and countless others. While commonly associated with children and young adults in school, bullying impacts individuals of all ages and backgrounds in many areas of life, including the workplace.
Statistics released by Safe Canada revealed that 47% of Canadian parents have at least one child that has experienced bullying, while approximately 33% of the population experienced bullying as a child, and 33% of teenagers reported being bullied recently. Furthermore, around 40% of Canadians reportedly experience bullying in the workplace on a weekly basis.
If you, or someone you know is struggling with bullying, reaching out is the first step. You are not alone, and help is available. Extensive networks of resources exist in Alberta and across Canada to provide support, aid and solutions for those experiencing bullying. 
For support from Bullying Canada, call (877) 352-4497, or email [email protected]
The Alberta 24-hour Bullying Helpline can be reached at 1-888-456-2323, or the online Bullying Helpline Chat can be accessed here.
For more resources on how to identify a bullying situation, get help, or help someone in need, visit https://www.alberta.ca/bullying-how-to-help-others.aspx.
For more stories, visit Todayville Calgary.