Timeline of events in the case of convicted rapist and killer Paul Bernardo
A chronology of events in the case of convicted rapist and killer Paul Bernardo:
1991
June 15 – Leslie Mahaffy, 14, disappears from outside her home in Burlington, Ont., in the early hours of the morning.
June 29 – Mahaffy's body parts are found encased in concrete blocks in Lake Gibson near St. Catharines, Ont. The same day, Paul Bernardo marries Karla Homolka.
1992
April 16 – Kristen French, 15, is abducted as she walks home from school in St. Catharines.
April 30 – French's nude body is found in a ditch in Burlington, Ont., 500 metres from Mahaffy's grave.
1993
Feb. 17 – Police arrest Bernardo at his St. Catharines home.
April 30 – Police end three-month search of Bernardo's house after warrant expires.
May 6 – Bernardo's lawyer, Ken Murray, enters house and, after receiving phone call from his client, removes videotapes depicting rapes of four girls including French and Mahaffy.
May 18 – Homolka is charged with two counts of manslaughter in the French and Mahaffy slayings after striking deal with Crown. She is freed on bail.
May 19 – Bernardo is charged with two counts each of first-degree murder, kidnapping, forcible confinement and aggravated sexual assault, and one count of committing an indignity to a body.
July 5 – Justice Francis Kovacs orders delay on publication of most information from Homolka's trial.
July 6 – Homolka is convicted of manslaughter and sentenced to 12 years in prison.
1994
March 30 – Crown files a preferred indictment that cancels Bernardo's preliminary hearing and sends him directly to trial on the murder charges.
May 4 – Bernardo pleads not guilty to the nine charges.
Sept. 7 – Murray asks to withdraw from the case. Toronto lawyer John Rosen says he's been asked to represent Bernardo.
Sept. 12 – Rosen formally replaces Murray as Bernardo's lawyer, and says he needs several months to prepare for trial. Murray gives Rosen videotapes, which Rosen later turns over to police.
Nov. 7 – Rosen says the trial should be moved out of St. Catharines because of intense media coverage.
Nov. 10 – Justice Patrick LeSage agrees to move the trial.
1995
May 3-5 – 12 jurors are selected from pool of about 1,000.
May 18 – Trial begins. Prosecutor Ray Houlahan's opening statement portrays Bernardo as a sexual sadist who battered and blackmailed Homolka and strangled French and Mahaffy with an electrical cord.
May 31 – Jurors begin watching videotapes depicting sexual assaults on French, Mahaffy, Homolka's sister Tammy and a girl known in court as Jane Doe.
June 19 – Homolka testifies she was battered into submission by Bernardo and ultimately watched him strangle Mahaffy and French.
July 13 – Rosen, the defence lawyer, concludes cross-examination by alleging French choked to death while Homolka was beating her with a mallet. Homolka denies it.
Aug. 14 – Crown ends its case after three months and 86 witnesses.
Aug. 15 – Defence begins its case. Bernardo admits kidnapping and raping French and Mahaffy to satisfy an "out-of-control" sex life, but denies killing them. He says both died while he was out of the room.
Aug. 22 – Crown finishes cross-examining Bernardo, and defence wraps up its case.
Aug. 28 – In his closing argument, Rosen admits his client — "the devil incarnate" — kidnapped, raped and confined the two girls, but says Crown did not prove he murdered the girls. Rosen says Homolka's testimony was not credible and should not be believed by jurors.
Aug. 29 – Houlahan tells jurors that even if they don't believe Homolka, they should still convict Bernardo of murder because the videotapes provide "overwhelming proof" he killed the girls. The prosecutor suggests Homolka would also have been tried for murder if police had the videotapes in 1993.
Sept. 1 – After eight hours of deliberation, jury declares Bernardo guilty on all nine counts. He is sentenced to life in prison with no parole for 25 years on the two murder charges.
2018
May 18 – Bernardo, now 54, is ordered to stand trial for allegedly possessing a homemade shank in the maximum-security prison where he is serving his life sentence.
Oct. 5 – The weapon charge is withdrawn after the Crown says there is no reasonable prospect of conviction.
Oct. 17 – A National Parole Board panel denies Bernardo's bid for parole.
The Canadian Press
David Johnston plans to keep role, as House of Commons votes for him to step aside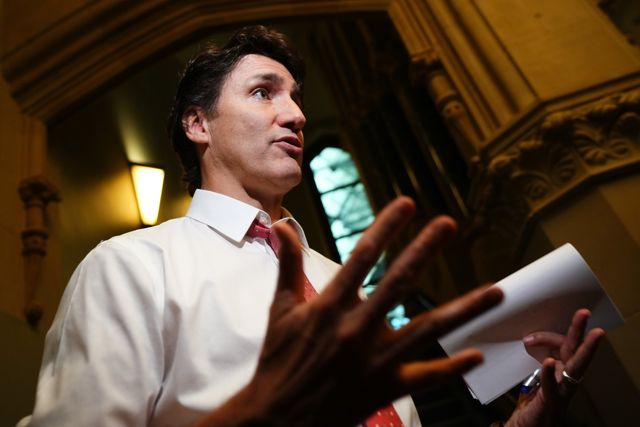 After members of Parliament voted in favour of his ouster Wednesday, David Johnston said his mandate to probe allegations of foreign interference comes from the government — not from the House of Commons.
The former governor general released a statement following the vote on a motion brought forward by the NDP, which the Conservatives and Bloc Quebecois supported while the Liberals stood opposed. It passed 174 to 150.
It called on Johnston — tasked by Prime Minister Justin Trudeau back in March with looking into allegations that China tried to meddle in the past two federal elections — to "step aside from his role."
It asked the government to instead launch a public inquiry into the issue of foreign interference. Johnston, the former governor general, recommended against such an inquiry in his initial report last week.
"When I accepted the mandate to act as independent special rapporteur, I did so with full knowledge of the fact that the work ahead would be neither straightforward nor uncontroversial," Johnston said in his statement.
"I deeply respect the right of the House of Commons to express its opinion about my work going forward, but my mandate comes the government. I have a duty to pursue that work until my mandate is completed."
Earlier in the day, Trudeau said he maintained confidence in Johnston, despite the stance of opposition MPs.
Opposition parties initially decried his appointment because of Johnston's family connections to the prime minister's family and the Pierre Elliott Trudeau Foundation.
Trudeau brushed off those concerns, telling reporters that he views the matter as political parties wanting to score "partisan points."
"The fact of the matter is David Johnston has served this country in extraordinary capacities for decades," Trudeau said Wednesday on his way into a meeting with his Liberal caucus.
"He's taken this incredibly seriously."
Government House leader Mark Holland has said he has been trying to negotiate with opposition parties to find additional avenues to address concerns about foreign interference that go beyond what has already been offered.
Holland has repeatedly said the hyper-political rhetoric around the discussions in public has been counterproductive, but he would not elaborate on what else the government is offering.
Johnston said in his report that due to the sensitive nature of national security and the intelligence he studied, there would be no way to divulge the information Canadians are seeking publicly. He said that would defeat the purpose of a public inquiry.
He said what he plans to do instead is hold a series of public hearings to further probe the issue.
Those hearings would focus on hearing from officials of both past and present governments, as well as members of diaspora communities affected by foreign interference attempts.
"Foreign governments are undoubtedly attempting to influence candidates and voters in Canada, and I have identified serious shortcomings in the way intelligence is communicated and processed from security agencies through to government," Johnston said in his statement Wednesday
"As I have indicated, there is much work yet to be done and a further public process is required to identify specific reforms that are necessary to preserve the integrity of our democratic institutions."
NDP Leader Jagmeet Singh had attempted to walk a fine line in promoting his party's motion. He has said that while he has no qualms with Johnston, he understands that others do and that creates an appearance of bias that taints his work.
Conservative Leader Pierre Poilievre has been egging Singh on to trigger an election over the issue.
The NDP signed on to a confidence-and-supply deal with the Liberals, in which it agreed to support the minority government in key parliamentary votes in exchange for movement on shared priorities, such as dental care.
Singh has said he will not kibosh that deal over the issue, arguing that it wouldn't make sense to set the wheels in motion for an election when Canadians have concerns about alleged foreign interference in the last two federal contests.
The motion was brought forward by NDP Jenny Kwan. She recently told reporters that the Canadian Security Intelligence Service informed her she has been a target of China since before the 2019 federal vote, because of her advocacy around human rights in China.
Trudeau has dismissed allegations of Johnston is in a conflict of interest as politically motivated attacks without any basis in fact.
Speaking to reporters last week, Johnston also defended his work, saying this has been the first time his impartiality has been questioned, which he finds "troubling."
He has said his "friendship" with the prime minister is rooted only in the five or so times their families went skiing together decades ago.
Trudeau was also a student at McGill University at the time when Johnston was serving as principal and vice-chancellor.
This report by The Canadian Press was first published May 31, 2023.
Total Canadian debt hit new record in first quarter: TransUnion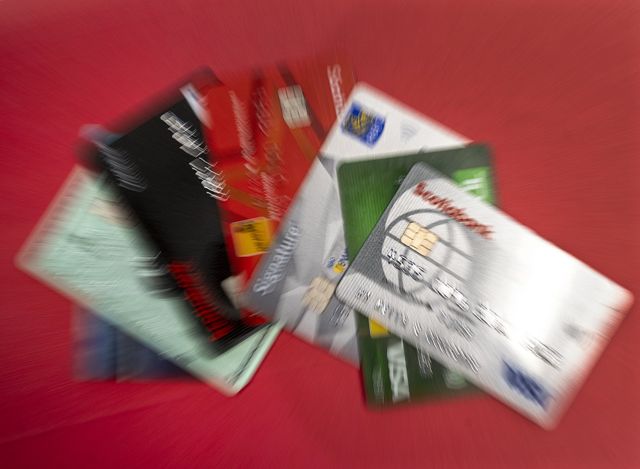 Canadians' combined outstanding debt hit a new record in the first quarter, reaching $2.32 trillion, TransUnion said Wednesday.
As the cost of living rose with high inflation and interest rate hikes, many Canadians turned to credit to alleviate financial pressures, the credit reporting agency said in its latest industry insights report.
The number of Canadians with access to credit grew 2.9 per cent year over year, led by subprime consumers, which grew by 8.3 per cent, TransUnion said.
However, the agency said consumers considered prime or higher still make up almost three-quarters of total consumers with a balance, characterizing that as a "relatively healthy risk distribution."
Credit card originations were up 20 per cent amid heavy competition in the market, while the average line of credit monthly payment increased by 43 per cent to $436.
Mortgage origination dropped 32 per cent year over year as higher interest rates slowed demand for new mortgages, especially in the refinance market.
Meanwhile, serious consumer delinquency increased, though TransUnion noted that overall delinquency levels remain below pre-pandemic levels.
"The financial position of Canadian credit consumers improved coming out of the pandemic, bolstered by higher savings accumulated through the pandemic and supported by a strong labour market," said TransUnion director of research and industry insights Matthew Fabian in the report.
"However, the longer the current conditions of elevated inflation and higher interest rates persist, the more likely it is that a segment of more vulnerable consumers may increasingly feel the pinch," he said.
"As available disposable incomes become more stretched, we expect a segment of consumers will be more likely to miss payments, and as a result, that delinquency rates will rise."
Average consumer balances on most credit products rose, with the average credit card balance up 11.4 per cent to $3,909, and the average mortgage balance up 7.1 per cent to $349,178.
TransUnion expects credit trends for 2023 to be mixed due to the uneven impact of higher inflation and interest rates.
This report by The Canadian Press was first published May 31, 2023.