THE HALFTIME REPORT News from the Alberta Sports Hall of Fame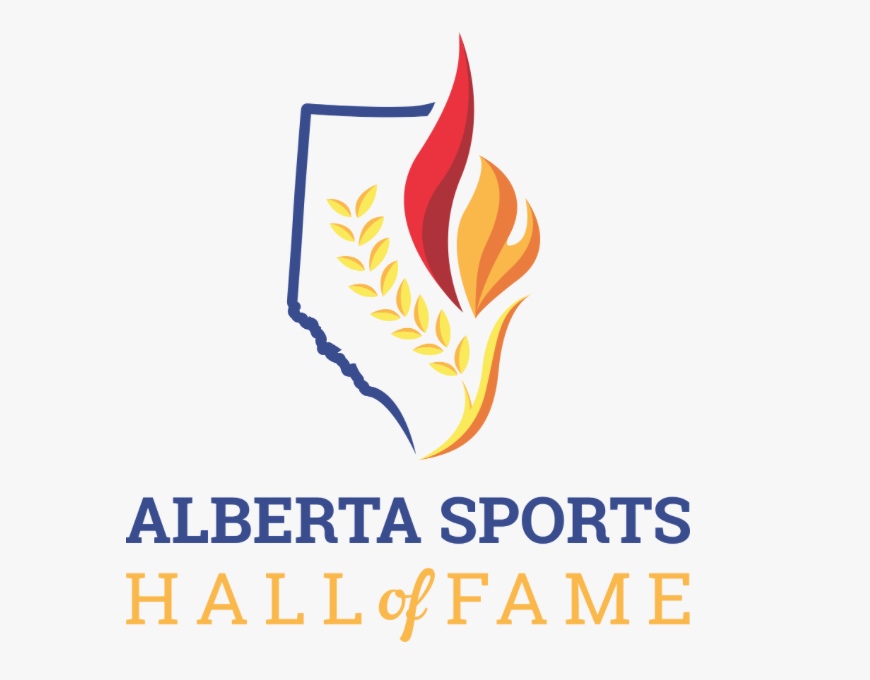 Message from the Hall
We're so excited, Alberta. Every day that goes by brings us one step closer to reopening. But be assured that safety will be priority number one when we can finally reopen. Keep checking our social media feeds and website for updates on our reopening plans. We can't wait to share all of the changes with you.
This newsletter is sponsored by Premier Building Solutions
Future Events
Currently On Hold
As per the current Covid -19 Guidelines, all in-person events are on hold – be sure to check back here once restrictions are lifted for a list of exciting events happening at the Alberta Sports Hall of Fame.
New WHL Award named in recognition of Honoured Member Bob Ridley
Medicine Hat, Alta. – The Western Hockey League announced March 1st the Bob Ridley Award for Media Excellence, a new WHL Award which will be presented annually to a distinguished member of the radio, television, and print journalism industry in recognition of their outstanding contributions to sports journalism and the WHL.
Original WHL Article:
http://https://whl.ca/article/western-hockey-league-unveils-bob-ridley-award-for-media-excellence
Provincial Sport Organization of the Month: Baseball Alberta
Baseball Alberta had its birth in the early 1900s, known at that time as the Alberta Amateur Baseball Association. For much of the early 1900s, the Alberta Amateur Baseball Association focused solely on Junior and Senior levels as they oversaw the leagues and Provincial Playoffs.
By 1964, the Alberta Amateur Baseball Association began organizing baseball in the province at all levels from Pee-Wee to Senior. The Provincial Government saw the need to provide travel funds for teams travelling to Westerns and Nationals in 1970. Very quickly baseball began taking off, as in 1971 there were already 104 communities involved with 539 teams registered.
In 1986 the Alberta Baseball Association adopted the name Baseball Alberta as its working name of choice. Today, Baseball Alberta is a leader in developing and promoting baseball on the Local, Provincial and National scene.
Baseball Alberta has been a National leader in developing items such as the Canadian Rule Book, the first National Baseball Week, Baseball Canada Pitch Counts, Girls/Women's Baseball, the NUCP and NCCP, the Respect in Sport initiative, the Rally Cap and Grand Slam Programs.
There are now close to 100 associations registered with Baseball Alberta from all parts of the province and has over 15,000 players registered and playing baseball. Baseball Alberta prides itself on providing the opportunity for people of all ages, abilities, and backgrounds to participate in the game of baseball.
This Month in Alberta Sports History
On March 3, 2019, the 27th Canada Winter Games wrapped up following an incredible two-week run in Red Deer. Approximately 2,400 athletes representing all ten of Canada's provinces and all three territories took part in the event, which began on February 15. Team Quebec finished on top of the podium with 146 total medals, with Team Alberta in second with 100 total medals, and Team British Columbia in third with 87 total medals. Away from the sporting venues, the Games also featured a rich arts and cultural festival.
Artifact of the Month
Artefact: Silver Chalice Trophy
Accession #: 2001.15.08
Year: 1940s-1950s
Description:
The Alexandra Hotel Trophy was awarded to athletes competing in the Calgary Ladies Fastball annual championship between 1945 and 1956. Across the wooden base, there are seven small plaques with the names of the winning teams and the year of the championship. This trophy is made from silver and is shaped in the traditional 'chalice' style. Cup-style trophies began to appear at sporting events as early as the late 1600s. Since then, trophy style has changed considerably; with various shapes and designs found in modern trophies. The classic chalice-style, however, has remained one of the more popular choices in marking victory.
Post-secondary schools must report on free speech efforts on campus, minister says
Edmonton – The Alberta government says it will require post-secondary institutions to report annually on their efforts to protect free speech on campus.
A news release from the Department of Advanced Education does not detail exactly what must be included in these reports, or say what the consequences would be if the requirements are not met.
Minister Demetrios Nicolaides signalled changes were coming earlier this week after the University of Lethbridge reversed its decision to host a speech by a former Mount Royal University professor whose comments on residential schools have drawn fierce criticism.
Frances Widdowson was fired from Mount Royal in late 2021 after she spoke of the educational benefits of residential schools while questioning whether abuses at the institutions amounted to cultural genocide.
Widdowson's campus speech this week was to centre on concerns that a mob mentality and "woke policies" increasingly threaten academic freedom.
The Alberta government says the latest move builds on its earlier work in 2019, when it required all 26 publicly funded post-secondary institutions in Alberta to either endorse the Chicago Principles on free expression, or develop a policy consistent with them.
"It is abundantly clear that more needs to be done to ensure our institutions are adequately protecting free speech," Nicolaides said in a written statement Friday.
Alberta's post-secondary institutions should be bastions of free speech and academic freedom that promote critical thinking. I will continue to explore greater steps we can take to strengthen free speech on campus."
This report by The Canadian Press was first published Feb. 3, 2023.
Overdose prevention services in Red Deer will soon transition to a mobile site operated by Alberta Health Services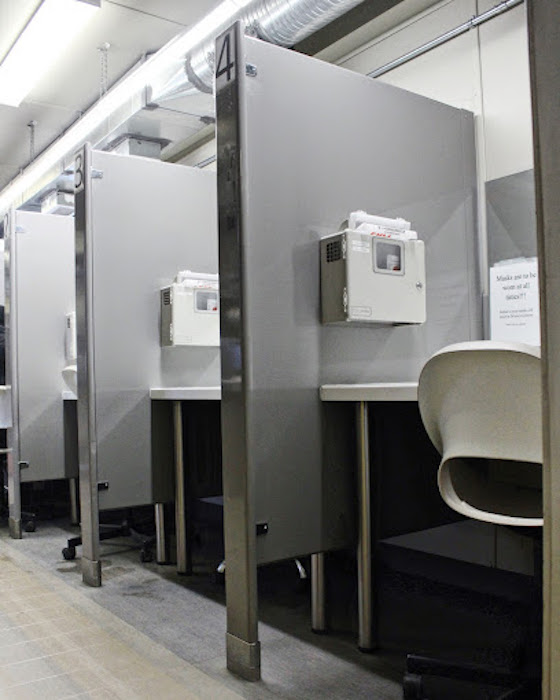 Next steps for Red Deer overdose prevention site
Alberta's government continues to make overdose prevention services available across the province while also ensuring the safety of communities and neighbourhoods is a top priority. Alberta's government will be working in partnership with Alberta Health Services (AHS) and Turning Point over the next three to six months to implement the transition to a mobile overdose prevention site operated by AHS.
This transition is necessary to respond to the changing needs in Red Deer while improving the standard of service delivery at the overdose prevention site. Alberta's government will continue working closely with the City of Red Deer and the broader community to put the safety and security of the community first while continuing to provide overdose prevention services in a professional manner.
"Overdose prevention services are healthcare services that must meet quality standards to ensure the safety of the community and a high-standard of care. Alberta Health Services is an accountable and proven operator that has experience managing these services across Alberta. My ministry will be working closely with AHS and the current operator over the next few months to smoothly transition these operations, ensuring there are no gaps in service for clients of the services."
"We appreciate the leadership of the government of Alberta in this area. We thank Turning Point for their service and the lives saved over the past several years. Ensuring the safety and wellbeing of Red Deerians is a top priority, and we are confident this new AHS-operated mobile site will continue to meet the needs of our residents."
Once the transition occurs, the new AHS-operated mobile unit will initially operate at the same location as the current overdose prevention site. Alberta's government will continue to work with the City of Red Deer, and may change the location of the service within Red Deer based on input from the municipality ­and the changing needs of the community.
As with all overdose prevention services in the province, this mobile unit will be regulated and be required to meet the quality standards outlined in the Recovery-oriented Supervised Consumption Standards in order to be licensed. Overdose prevention site service providers must also demonstrate clearly defined referral pathways to detox, treatment and recovery services, as well as primary health-care services.
Alberta's government is continuing to build a recovery-oriented system of care, where everyone struggling with addiction and mental health challenges is supported in their pursuit of recovery. This includes adding more than 9,000 new publicly funded treatment spaces, eliminating fees for residential addiction treatment, launching the Digital Overdose Response System (DORS) app and expanding opioid agonist treatment.
Quick facts
To be licensed, supervised consumption site service providers need to follow requirements related to:
the safety and security of clients, employees and the surrounding community
standardized data collection
staff qualifications and training
clinical practice standards
good neighbour agreements
physical site requirements, such as having access to washrooms for clients
Health Canada is responsible for granting exemptions under Section 56.1 of the Controlled Drugs and Substances Act to allow supervised consumption sites to operate. Overdose prevention sites require a similar exemption under Section 56(1) of the act or a letter of authorization from the Government of Alberta under the authority of the province's class exemption.
Alberta spends more than $1 billion annually on addiction and mental health care and supports, including prevention, intervention, treatment and recovery.
Any Albertan struggling with addiction can contact 211 Alberta to connect with local services and virtual supports. 211 is free, confidential and available 24-7.
The Virtual Opioid Dependency Program provides same-day access to addiction medicine physicians and life-saving medications to Albertans across the province. Albertans can call 1-844-383-7688 seven days a week, from 8 a.m. to 8 p.m. daily.