THE HALFTIME REPORT News from the Alberta Sports Hall of Fame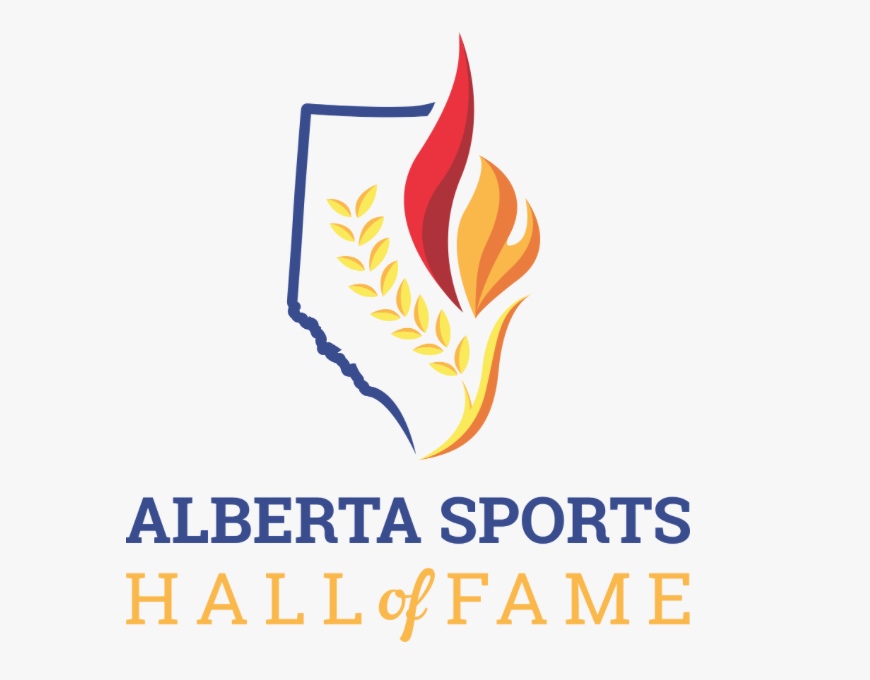 Message from the Hall
We're so excited, Alberta. Every day that goes by brings us one step closer to reopening. But be assured that safety will be priority number one when we can finally reopen. Keep checking our social media feeds and website for updates on our reopening plans. We can't wait to share all of the changes with you.
This newsletter is sponsored by Premier Building Solutions
Future Events
Currently On Hold
As per the current Covid -19 Guidelines, all in-person events are on hold – be sure to check back here once restrictions are lifted for a list of exciting events happening at the Alberta Sports Hall of Fame.
New WHL Award named in recognition of Honoured Member Bob Ridley
Medicine Hat, Alta. – The Western Hockey League announced March 1st the Bob Ridley Award for Media Excellence, a new WHL Award which will be presented annually to a distinguished member of the radio, television, and print journalism industry in recognition of their outstanding contributions to sports journalism and the WHL.
Original WHL Article:
http://https://whl.ca/article/western-hockey-league-unveils-bob-ridley-award-for-media-excellence
Provincial Sport Organization of the Month: Baseball Alberta
Baseball Alberta had its birth in the early 1900s, known at that time as the Alberta Amateur Baseball Association. For much of the early 1900s, the Alberta Amateur Baseball Association focused solely on Junior and Senior levels as they oversaw the leagues and Provincial Playoffs.
By 1964, the Alberta Amateur Baseball Association began organizing baseball in the province at all levels from Pee-Wee to Senior. The Provincial Government saw the need to provide travel funds for teams travelling to Westerns and Nationals in 1970. Very quickly baseball began taking off, as in 1971 there were already 104 communities involved with 539 teams registered.
In 1986 the Alberta Baseball Association adopted the name Baseball Alberta as its working name of choice. Today, Baseball Alberta is a leader in developing and promoting baseball on the Local, Provincial and National scene.
Baseball Alberta has been a National leader in developing items such as the Canadian Rule Book, the first National Baseball Week, Baseball Canada Pitch Counts, Girls/Women's Baseball, the NUCP and NCCP, the Respect in Sport initiative, the Rally Cap and Grand Slam Programs.
There are now close to 100 associations registered with Baseball Alberta from all parts of the province and has over 15,000 players registered and playing baseball. Baseball Alberta prides itself on providing the opportunity for people of all ages, abilities, and backgrounds to participate in the game of baseball.
This Month in Alberta Sports History
On March 3, 2019, the 27th Canada Winter Games wrapped up following an incredible two-week run in Red Deer. Approximately 2,400 athletes representing all ten of Canada's provinces and all three territories took part in the event, which began on February 15. Team Quebec finished on top of the podium with 146 total medals, with Team Alberta in second with 100 total medals, and Team British Columbia in third with 87 total medals. Away from the sporting venues, the Games also featured a rich arts and cultural festival.
Artifact of the Month
Artefact: Silver Chalice Trophy
Accession #: 2001.15.08
Year: 1940s-1950s
Description:
The Alexandra Hotel Trophy was awarded to athletes competing in the Calgary Ladies Fastball annual championship between 1945 and 1956. Across the wooden base, there are seven small plaques with the names of the winning teams and the year of the championship. This trophy is made from silver and is shaped in the traditional 'chalice' style. Cup-style trophies began to appear at sporting events as early as the late 1600s. Since then, trophy style has changed considerably; with various shapes and designs found in modern trophies. The classic chalice-style, however, has remained one of the more popular choices in marking victory.
Calgary man who admitted to participating in terrorism activity to be sentenced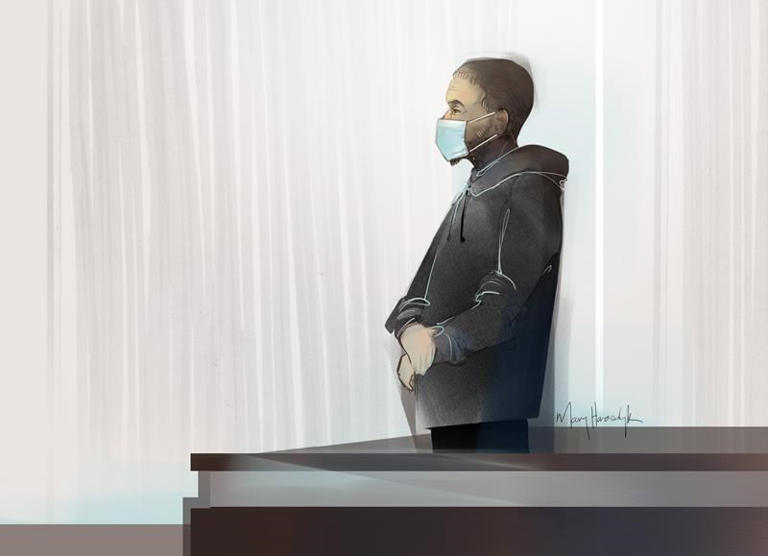 CALGARY — A man who admitted to terrorism-related acts with the militant group Islamic State is to be sentenced today in a Calgary courtroom.
Hussein Borhot, who is 36, has pleaded guilty to one count of participating in terrorism group activity between May 9, 2013, and June 7, 2014, as well as to kidnapping for a terrorist group while in Syria.
RCMP arrested him in July 2020 after a seven-year investigation.
An agreed statement of facts read in court last month said Borhot travelled to Syria through Turkey to join the Islamic State.
The statement said he signed up as a fighter, received substantial training and excelled as a sniper, but did not tell his wife or father before the trip.
Court heard that Borhot revealed much of the information to an undercover officer after he returned to Canada.
This report by The Canadian Press was first published May 26, 2022.
The Canadian Press
Cheese not on the table in Canada-U.K. trade talks as Britain seeks market access
OTTAWA — The British foreign secretary has often been mocked for her preoccupation with cheese. It started eight years ago when Liz Truss expressed outrage in a speech to her party's annual conference.
"We import two thirds of our cheese," she raged. "That is a disgrace."
Now Truss is facing another battle over cheese, this time with Canada.
Britain wants greater access to Canadian markets for more than 700 varieties of cheese including Stilton, Cheshire, and Wensleydale, a crumbly variety originating from Yorkshire.
But Ottawa has made it clear it does not want to see more British cheddar, let alone artisan varieties such as stinking bishop, renegade monk and Hereford hop, on Canadian fridge shelves.
During the first round of negotiations of the U.K.-Canada trade deal, Canada told Britain that a larger quota for British cheese is not on the negotiating table.
When it was a European Union member, Britain was part of the Comprehensive Economic and Trade Agreement with Canada, giving it some access to Canada's cheese market.
After the U.K. left the EU, a "continuity agreement" with Canada was swiftly put in place to maintain the CETA arrangement until a bilateral trade deal could be struck.
Ralph Goodale, Canada's high commissioner to the U.K., said if Britain wants more access to Canadian markets for its cheese as part of a bilateral free-trade agreement, it will have to knock on Brussels' door and get its part of the dairy quota back.
"The point is we have already provided that volume in the EU deal and the British left it there without taking it with them," he said in an interview. "That's an issue they need to resolve with the Europeans because the Europeans have their quota."
Goodale said the U.K.'s request for extra access for British cheese — on top of the access given to the EU — is "what the Canadian negotiators consider to be pretty much a dead end."
"You are talking about a double concession — one we have already made to the EU and the request is being made by the U.K. for yet another one on top of that," he said.
The high commissioner said Canada values its trading relationship with the U.K., adding that he is confident that a mutually-beneficial trade deal will be reached.
But if Canada allows the British to export more of their cheese it would involve "a major commitment of compensation to dairy producers" in Canada to make up for lost incomes.
In 2018, after the United States-Mexico-Canada Agreement gave the U.S. fresh access to the Canadian dairy market, Prime Minister Justin Trudeau said he would compensate Canadian dairy farmers.
Canada's dairy industry was worth over $7 billion in 2020, according to the Canadian Dairy Commission's annual report.
There are over 10,000 dairy farms in Canada — most of them in Quebec and Ontario — with an average of 92 cows per farm, it said.
Until at least the end of next year, Britain will be able to keep exporting its cheese to Canada under the trade continuity agreement, the U.K.'s trade department said.
This allows U.K. cheese exporters to access the Canadian market tariff-free under the EU portion of Canada's World Trade Organization cheese tariff rate quota.
As part of the 1995 WTO agreement on agriculture, Canada established tariff rate quotas for cheese and other dairy products. The quotas set out quantities of dairy that could enter Canada with little or no duty.
For Britain, a fully fledged free trade deal with Canada is crucial after Brexit left it looking for fresh tariff-free markets.
"We want to negotiate an ambitious and comprehensive new agreement with Canada that will strengthen our close and historic bilateral trade relationship," said a U.K. government trade spokesman in a statement, adding the relationship was worth about $34.5 billion in 2021.
In March, U.K. Trade Secretary Anne-Marie Trevelyan flew to Canada to announce with Canada's Trade Minister Mary Ng that bilateral negotiations had officially begun.
In a speech in the House of Lords in London earlier this month, Goodale reported on progress in the talks, saying that "both sides are optimistic that, as good as CETA and the continuity agreement were, we can do better still when Canada and the U.K. negotiate a deal face-to-face, directly with each other."
Like Goodale, Ng said Canada is confident a free-trade deal with Britain will be reached, enhancing co-operation in a number of areas, including on renewables, sustainability and the digital economy.
"Canada values the relationship with the United Kingdom. They are … an important trading partner and a trade agreement with the U.K. will be very good for Canadian businesses," she said in a phone interview from Thailand last weekend.
But she was also firm about the need to protect Canada's dairy producers, and that means keeping more British cheese out.
"I have been very clear, our government has been very clear, that we will not provide access to our supply-managed sector," she said. "We have been clear about that from the get-go."
The Canadian dairy sector now produces 1,450 varieties of cheese, including ewe, goat and buffalo varieties, as well as the cheese curds used in the Québécois dish poutine.
At least half of Canada's cheese is made in Quebec, which is home to a number of artisan varieties including bleu l'ermite, or blue hermit, and Oka, a popular semi-soft rind cheese.
Pierre Lampron, president of the Dairy Farmers of Canada, has made it clear he will fiercely protect Canadian cheese from British interlopers.
Lampron said he had "validated that the issue of access to the Canadian dairy market was not on the agenda of these trade talks."
Canada's protectionist stance toward its dairy industry may have pleased farmers. But it has caused some tension with close allies.
Earlier this month, New Zealand launched a formal trade dispute against Canada, accusing the federal government of breaking promises to give access for dairy imports under the Trans-Pacific Partnership agreement.
The Biden administration also recently said it was asking for a second dispute settlement panel under the U.S.-Mexico-Canada Agreement to review a trade dispute with Canada over dairy import quotas.
This report by The Canadian Press was first published May 26, 2022.
Marie Woolf, The Canadian Press