Tempe council approves Arizona Coyotes' new arena proposal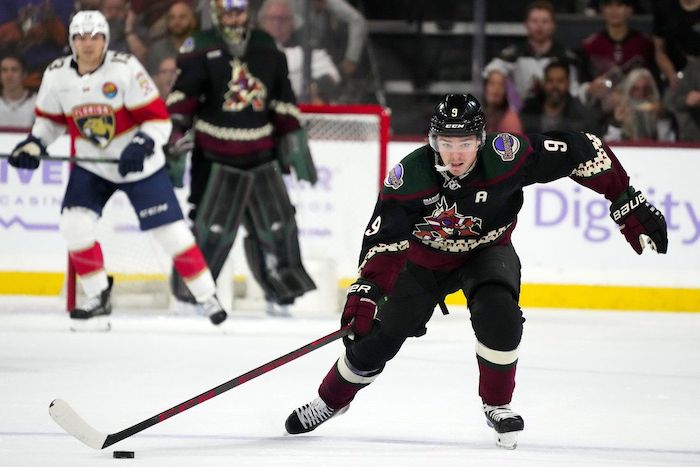 TEMPE, Ariz. (AP) — The Tempe City Council has unanimously approved a proposal for a new Arizona Coyotes arena and entertainment district, clearing the way for a public vote on the project next year.
The City Council approved the proposal 7-0 late Tuesday night after a lengthy meeting that included NHL Commissioner Gary Bettman.
The $2.1 billion project would include a 16,000-seat arena, practice rink, 1,600 apartments, two hotels and a theater. Approval of the project was the final step before it goes to referendum on May 16.
The team is currently playing at Arizona State's 5,000-seat Mullett Arena, by far the NHL's smallest arena.
The Coyotes have been searching for a permanent home since the city of Glendale pulled out of a multimillion-dollar lease at Gila River Arena. Arizona had been playing on an annual lease until Glendale said it would not be renewed for the 2022-23 season.
Tom Brady retires at 45, insisting this time it's 'for good'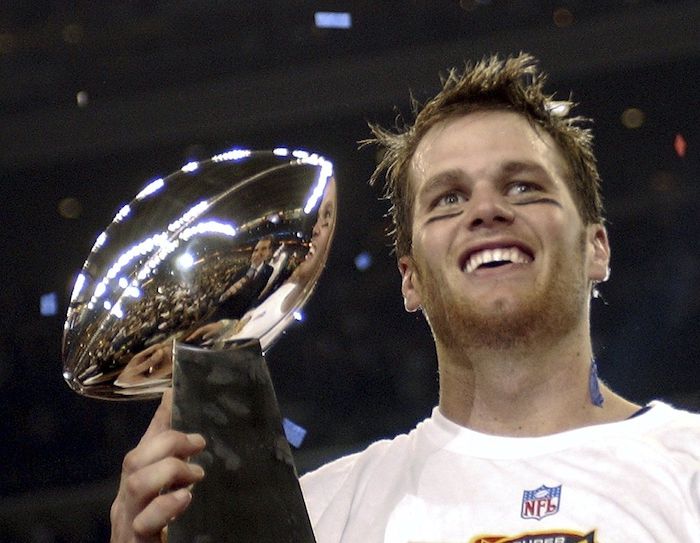 TAMPA, Fla. (AP) — Tom Brady, who won a record seven Super Bowls for New England and Tampa, has announced his retirement.
Brady — the most successful quarterback in NFL history, and one of the greatest athletes in team sports — posted the announcement on social media Wednesday morning, a brief video lasting just under one minute.
"Good morning guys. I'll get to the point right away," Brady says as the message begins. "I'm retiring. For good."
He briefly retired after the 2021 season but wound up coming back for one more year with the Tampa Bay Buccaneers. He retires at age 45, the owner of numerous passing records in an unprecedented 23-year career.
A year ago when he retired, it was in the form of a long Instagram post. But about six weeks later, he decided to come back for one more run. The Buccaneers — with whom he won a Super Bowl two seasons ago — made the playoffs again this season, losing in their playoff opener. And at the time, it begged the question about whether Brady would play again.
Only a couple of weeks later, he has given the answer.
"I know the process was a pretty big deal last time, so when I woke up this morning, I figured I'd just press record and let you guys know first," Brady says in the video. "I won't be long-winded. You only get one super emotional retirement essay and I used mine up last year.
"I really thank you guys so much, to every single one of you for supporting me. My family, my friends, teammates, my competitors. I could go on forever. There's too many. Thank you guys for allowing me to live my absolute dream. I wouldn't change a thing. Love you all."
Brady is the NFL's career leader in yards passing (89,214) and touchdowns (649). He is the only player to win more than five Super Bowls and has been MVP of the game five times.
Brady announced his retirement one day after attending the premiere of "80 for Brady" — which comes out Friday — in Los Angeles. The movie tells the story of four lifelong friends, played by Lily Tomlin, Jane Fonda, Rita Moreno and Sally Field, who went to a Super Bowl to see Brady play.
He was asked Tuesday night whether he felt a connection working with women — the four stars range in age from 76 to 91 — who don't want to retire.
"They're working hard and they love it. So good for them," Brady told The Associated Press. "You know, it's just that's what life is about. You got to, you know, wake up every day with a purpose. And when you find something you love to do, you know, it's hard to stop. You really enjoy it. And there's a lot of aspects that you do enjoy. So they still bring it at this age. It's really unbelievable to watch them on set and how much energy they have. And I certainly was inspired by them and learned a lot of lessons on this whole experience."
Famously underrated coming into the NFL — he was picked 199th in the 2000 draft by the Patriots, behind six other quarterbacks, three kickers and a punter — Brady certainly wasn't expected to become synonymous with greatness. He played in one game as a rookie, completing one of three passes for six yards.
The next year, it all changed.
Brady took over as the Patriots' starter, the team beat the St. Louis Rams in the Super Bowl that capped the 2001 season and he and New England coach Bill Belichick were well on their way to becoming the most successful coach-QB duo in football history.
More Super Bowl wins came after the 2003 and 2004 seasons. The Patriots returned to football's mountaintop for a fourth time in Brady's era a decade later to cap the 2014 season, the start of three more titles in a span of five years.
In 2020, he joined the Buccaneers and won his seventh Super Bowl. He spent his last three years with Tampa Bay, getting them to the playoffs in each of those seasons.
"I think I've been on the record dozens of times saying there's no quarterback I'd rather have than Tom Brady, and I still feel that way," Belichick said in 2021 — shortly before Tampa Bay, with Brady, came to New England and beat the Patriots in a game dubbed "The Return." "I was very lucky to have Tom as the quarterback, to coach him, and he was as good as any coach could ever ask for."
Brady has won three NFL MVP awards, has been a first-team All-Pro three times and was selected to the Pro Bowl 15 times.
Brady and model Gisele Bündchen finalized their divorce this past fall, during the Bucs' season. It ended a 13-year marriage between two superstars who respectively reached the pinnacles of football and fashion.
It was announced last year that when Brady retires from playing, he would join Fox Sports as a television analyst in a 10-year, $375 million deal.
___
AP NFL: https://apnews.com/hub/nfl and https://apnews.com/hub/pro-32 and https://twitter.com/AP_NFL
Professional Bull Riders Elite Cup Series returns to Red Deer this weekend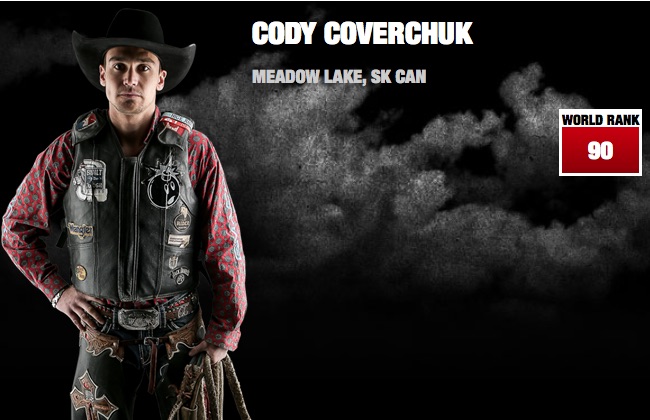 From Kacie Albert of PBR Canada
PBR CANADA'S ELITE CUP SERIES RETURNS TO RED DEER, ALBERTA, FOR SECOND CONSECUTIVE YEAR WITH 2023 SEASON-LAUNCH EVENT FEBRUARY 4
For the second consecutive year, PBR (Professional Bull Riders) Canada's elite Cup Series, presented by Wrangler, will buck into Red Deer, Alberta, launching the 2023 season for the nation's premier series on February 4, with the PBR Cross Country Canada Classic, at the Peavey Mart Centrium at Westerner Park.
PBR Canada's Cup Series regularly features Canada's best riders alongside some of the league's top international athletes, squaring off against the rankest bucking bulls from across the nation.
For one night only, fans will witness exhilarating 8-second rides and wrecks throughout the action-packed event as the PBR's courageous bull-riding athletes face off against their 2,000-pound opponents bred to buck.
The PBR Cross Country Canada Classic will mark the 2023 season launch for the PBR Canada Cup Series, presented by Wrangler.
In June 2022, PBR Canada's elite Cup Series debuted in Red Deer to launch the premier series' seventh season. Compliments of a perfect 2-for-2 effort, Jake Gardner (Fort St. John, British Columbia) won the event, surging from unranked to then No. 2 in the race for the 2022 PBR Canada Championship and accompanying $50,000 bonus.
In Round 1, Gardner first went head-to-head against Tickety Boo (Chase Kesler Bucking Bulls) inside the Peavey Mart Centrium, reaching the requisite 8 for 83.5 points, and punching his ticket to the championship round.
As the penultimate man to leave the chutes, the "Prince of the Peace Country" was poised atop Alberta Springs (Vold Rodeo). In true cowboy fashion, Gardner gritted his way to the 8-second whistle, despite almost being upended seconds into the ride, earning an 86.5-point score to clinch the victory.
As the only other rider to go a perfect 2-for-2, Lonnie West (Cadogan, Alberta) was second, collecting 55 national points to overtake the No. 1 rank in the Canadian standings.
Fresh off his event win the night prior on the developmental Touring Pro Division in Meadow Lake, Saskatchewan, West kept his momentum rolling in Round 1 from Red Deer when he converted aboard Warning Shot (Outlaw Buckers Rodeo Corp.) for 81.5 points. West then remained flawless in the championship round when he covered Hanna Motors Winston Bruce (Skori Bucking Bulls) for 86 points.
Prior to the debut of the PBR Canada Cup Series in Red Deer, the city held two developmental Touring Pro Division events in 2015 and 2016, both won by Garrett Green (Meeting Creek, Alberta).
The bull riding action for PBR Canada Cup Series' Cross Country Canada Classic, begins at 7:00 p.m. MT on Saturday, February 4, 2023.
Tickets for the event go on sale Friday, November 18 at 10:00 a.m. MT, and start at $20, plus fees, and can be purchased at the Peavey Mart Centrium Box Office, online at TicketsAlberta.com. Charge by phone at (866) 340-4450.
Stay tuned to PBRCanada.com and follow the tour on Facebook (PBR Canada), Twitter (@PBRCanada), and Instagram (@PBRCanada) for the latest event and broadcast schedule, results, news, stats and more.