Taliban under scrutiny as US kills al-Qaida leader in Kabul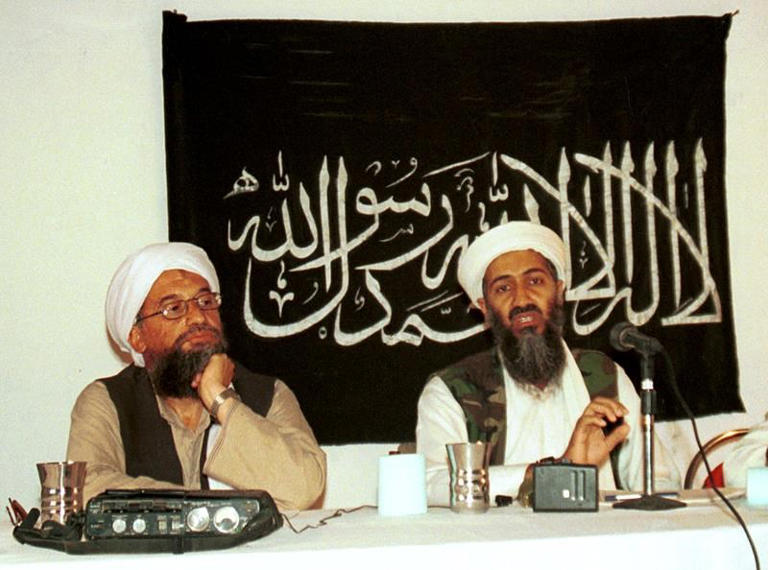 ISLAMABAD (AP) — The U.S. drone strike that killed al-Qaida leader Ayman al-Zawahri on the balcony of a Kabul safe house intensified global scrutiny Tuesday of Afghanistan's Taliban rulers and further undermined their efforts to secure international recognition and desperately needed aid.
The Taliban had promised in the 2020 Doha Agreement on the terms of the U.S. withdrawal from Afghanistan that they would not harbor al-Qaida members. Nearly a year after the U.S. military's chaotic pullout from Afghanistan, al-Zawahri's killing raises questions about the involvement of Taliban leaders in sheltering a mastermind of the 9/11 terror attacks and one of America's most-wanted fugitives.
The safe house is in Kabul's upscale Shirpur neighborhood, home to several Taliban leaders who had moved into mansions of former top Afghan officials of the toppled Western-backed government.
The Taliban initially sought to describe the strike as America violating the Doha deal, which also includes a Taliban pledge not to shelter those seeking to attack the United States — something al-Zawahri had done for years in internet videos and online screeds. The Taliban have yet to say who was killed in the strike.
Meanwhile, rumors persist of unease in the Taliban ranks — particularly between the powerful group known as the Haqqani network, which apparently sheltered al-Zawahri, and other Taliban figures.
"The killing of Ayman al-Zawahri has raised many questions," said one Pakistani intelligence official, who spoke on condition of anonymity to The Associated Press as he wasn't authorized to speak publicly to reporters. Al-Zawahri took over as al-Qaida's leader after Osama bin Laden was killed in Pakistan in 2011, in an operation by U.S. Navy SEALs.
"The Taliban were aware of his presence in Kabul, and if they were not aware of it, they need to explain their position," the official said.
The strike early Sunday shook awake Shirpur, once home to historic buildings bulldozed in 2003 to make way for luxury homes for officials in Afghanistan's Western-backed government and international aid organizations. After the U.S. withdrawal in August 2021, the Taliban elite began taking some of the abandoned homes there.
The house where al-Zawahri stayed was the home of a top aide to senior Taliban leader Sirajuddin Haqqani, according to a senior U.S. intelligence official. Taliban officials blocked AP journalists in Kabul from reaching the damaged house on Tuesday.
The U.N. Security Council was informed by monitors of militant groups in July that al-Qaida enjoys greater freedom in Afghanistan under the Taliban, but confines itself to advising and supporting the country's new rulers.
A report by the monitors said the two groups remain close and that al-Qaida fighters, estimated to number between 180 to 400, are represented "at the individual level" among Taliban combat units.
The monitors said it's unlikely al-Qaida will seek to mount direct attacks outside Afghanistan, "owing to a lack of capability and restraint on the part of the Taliban, as well as an unwillingness to jeopardize their recent gains" such as having a safe haven and improved resources.
During the first half of 2022, al-Zawahri increasingly reached out to supporters with video and audio messages, including assurances that al-Qaida can compete with the Islamic State group for leadership of a global movement, the report by the Analytical Support and Sanctions Monitoring Team said.
IS militants have emerged as a major threat to the Taliban over the past year, carrying out a series of deadly attacks against Taliban targets and civilians.
The Haqqani network is an Afghan Islamic insurgent group, built around the family of the same name. In the 1980s, it fought Soviet forces and over the past 20 years, it battled U.S.-led NATO troops and the former Afghanistan government.
Sirajuddin Haqqani has also served as the first deputy leader of the Taliban movement since 2016. Since last August, he also served the appointed interior ministry of the Taliban government. The U.S. government maintains a $10 million bounty on him for "numerous significant kidnappings and attacks against U.S. and coalition forces in Afghanistan, the Afghan government and civilian targets."
But the Haqqanis, from Afghanistan's eastern Khost province, have disagreed with others in the Taliban leadership, mostly from the southern provinces of Helmand and Kandahar. Some believe Sirajuddin Haqqani wants more power. Other Taliban figures have opposed the Haqqanis' violent attacks against civilians in Kabul and elsewhere.
"It seems to me that the power struggle within the Taliban is general. It's not necessarily about the U.S. or about the international community. It's about the new regime, how to share power within the new regime, who gets what position, who gets to control what ministries, to decide the general policies and so on," said Jerome Drevon, the International Crisis Group's senior analyst studying Islamist militant groups.
"It's not that surprising that the building would be owned by the Haqqani family. … That creates a tension between what the Taliban movement is, especially in terms of how it's trying to reach out to the international community, to normalize itself and so on," he said.
The timing of the strike also couldn't come at a worse time politically for the Taliban. The militants face international condemnation for refusing to reopen schools for girls above the sixth grade, despite earlier promises. The United Nations mission to Afghanistan also criticized the Taliban for human rights abuses under their rule.
The U.S. and its allies have cut off billions in development funds that kept the government afloat in part over the abuses, as well as froze billions in Afghan national assets.
This sent the already shattered economy into free fall, increasing poverty dramatically and creating one of the world's worst humanitarian crises. Millions, struggling to feed their families, are kept alive by a massive U.N.-led relief effort.
The Taliban have been trying to reopen the taps to that aid and their reserves. However, al-Zawahri's killing already has been seized upon by the U.S. Secretary of State Antony Blinken as a sign that the Taliban "grossly violated the Doha Agreement and repeated assurances … that they would not allow Afghan territory to be used by terrorists to threaten the security of other countries."
Taliban spokesman Zabihullah Mujahid alleged the U.S. violated the Doha Agreement by launching the strike. Afghanistan's state-run television channel — now under the Taliban — reported that President Joe Biden said al-Zawahri had been killed.
"The killing of Ayman al-Zawahri closes a chapter of al-Qaida," said Imtiaz Gul, the executive director of the Islamabad-based Center for Research and Security Studies.
In the Mideast, al-Zawahri's killing coincided with the 32nd anniversary of Iraqi dictator Saddam Hussein's invasion of Kuwait, which sparked U.S. military presence in Saudi Arabia — the same presence that bin Laden pointed to in launching the 9/11 attacks. Anwar Gargash, a senior diplomat in the United Arab Emirates, noted the timing.
It's "a chance for the region to contemplate and reflect on the absurdity of extremism, terrorism and reckless military adventures and how all of this frayed (the region's) fabric," Gargash wrote on Twitter. The "lessons and teachings are present, and hope rests on the countries of the region uniting together to guarantee security and shared development."
___
Associated Press writers Jon Gambrell and Isabel DeBre in Dubai, United Arab Emirates, contributed to this report.
Rahim Faiez And Munir Ahmed, The Associated Press
Hurricane Ian nears Florida landfall with 155 mph winds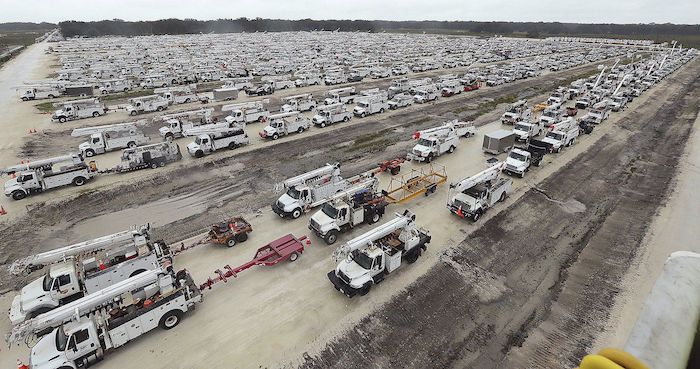 By Curt Anderson in St. Petersburg
ST. PETERSBURG, Fla., (AP) — Hurricane Ian's most damaging winds began hitting Florida's southwest coast Wednesday, lashing the state with heavy rain and pushing a devastating storm surge after strengthening to the threshold of the most dangerous Category 5 status.
Fueled by warm waters in the Gulf of Mexico, Ian grew to a catastrophic Category 4 hurricane overnight with top winds of 155 mph (250 kph), according to the National Hurricane Center. The storm trudged on a track to make landfall north of the heavily populated Fort Myers area, which forecasters said could be inundated by a storm surge of up to 18 feet (5.5 meters).
"This is going to be a nasty nasty day, two days," Florida Gov. Ron DeSantis said early Wednesday, stressing that people in Ian's path along the coast should rush to the safest possible shelter and stay there.
Ian's center was about 50 miles (80 kilometers) west of Naples at 10 a.m. Wednesday, as it churned toward toward the coast at 9 mph (15 kph). Ian's plodding pace meant the storm was expected to spend a day or more crawling across the Florida peninsula, dumping flooding rains of 12 to 18 inches (30 to 45 centimeters) across a broad area including Tampa, Orlando and Jacksonville in the state's northeast corner.
Catastrophic storm surges could push 12 to (3.6 meters) of water or more across more than 250 miles (400 kilometers) of coastline, from Bonita Beach to Englewood, the hurricane center warned.
"It's going to get a lot worse very quickly. So please hunker down," DeSantis said.
Off the coast on Sanibel Island near Fort Myers, swirling water covered residential streets and was halfway up mailbox posts by mid-morning. Seawater rushed out of Tampa Bay, leaving parts of the muddy bottom exposed, and waves crashed over the end of a wooden pier at Naples
More than 2.5 million people were under mandatory evacuation orders, but by law no one could be forced to flee. The governor said the state has 30,000 linemen, urban search and rescue teams, and 7,000 National Guard troops from Florida and elsewhere ready to help once the weather clears.
Florida residents rushed ahead of the impact to board up their homes, stash precious belongings on upper floors and join long lines of cars leaving the shore.
Some chose to stay and ride out the storm. Jared Lewis, a Tampa delivery driver, said his home has withstood hurricanes in the past, though not as powerful as Ian.
"It is kind of scary, makes you a bit anxious," Lewis said. "After the last year of not having any, now you go to a Category 4 or 5. We are more used to the 2s and 3s."
Forecasters predicted Ian would make landfall more than 100 miles (160 kilometers) south of Tampa and St. Petersberg, likely sparing the densely populated Tampa Bay area from its first direct hit by a major hurricane since 1921.
Officials warned Tampa residents that they still faced threats from powerful winds and up to 20 inches (50 centimeters) of rain.
"Please, please, please be aware that we are not out of danger yet," Tampa Mayor Jane Castor said in a video on Twitter. "Flooding is still going to occur."
During the night, Ian went through a natural cycle when it lost its old eye and formed a new one. The timing was bad for the Florida coast, because the storm got stronger and larger — 120 mph (193 kph) to 155 mph (250 kph) — with landfall just a few hours away.
The size of the storm also grew, with tropical storm force winds extending 175 miles (280 kilometers) from the hurricane's center.
"With the higher intensity you're going to see more extensive wind damage," University of Miami hurricane researcher Brian McNoldy said. "The larger wind field means that more people will experience those storm-force winds."
The most damaging winds could hit a coastline where the population has jumped sevenfold since 1970, according to the U.S. Census. Authorities worried that many residents would ignore orders to evacuate.
Vinod Nair wasn't taking any chances. He drove inland from the Tampa area Tuesday with his wife, son, dog and two kittens to a hotel in Orlando, where only tropical storm force winds were expected.
"You can't do anything about natural disasters," Nair said. "We live in a high-risk zone, so we thought it best to evacuate."
Ash Dugney warily watched ocean water being sucked out below a Tampa Bay pier Wednesday morning. He said he didn't trust Tampa's storm drainage system to keep his corner tuxedo rental business safe from flooding that he said happened in his neighborhood even during mild storms.
"I don't care about the wind and the rain and the stuff like that, I just care about the flooding," Dugney said, adding that he moved essentials out of the shop and moved other items up to above waist-high level.
Flash floods were possible across all of Florida. Hazards include the polluted leftovers of Florida's phosphate fertilizer mining industry, more than 1 billion tons of slightly radioactive wastecontained in enormous ponds that could overflow in heavy rains.
Forecasters placed roughly 120 miles (193 kilometers) of central Florida's east coast under a hurricane warning Wednesday, signaling that Ian may remain a hurricane longer than previously expected as it moves inland.
Isolated tornadoes were spinning off the storm well ahead of landfall. One tornado damaged small planes and a hangar at the North Perry Airport, west of Hollywood along the Atlantic coast.
More than 190,000 homes and businesses were without electricity, and Florida Power and Light warned those in Ian's path to brace for days without power.
Parts of Georgia and South Carolina also could see flooding rains and some coastal surge into Saturday. Georgia Gov. Brian Kemp preemptively declared an emergency, ordering 500 National Guard troops onto standby.
Before turning toward Florida, Ian battered Cuba and brought down the country's electrical grid, blacking out the entire island. It also caused destruction in Cuba's world-famous tobacco belt. No deaths were reported.
___
Associated Press contributors include Christina Mesquita in Havana, Cuba; Cody Jackson and Adriana Gomez Licon in Tampa, Florida; Freida Frisaro in Miami; Anthony Izaguirre in Tallahassee, Florida; Mike Schneider in Orlando, Florida; Seth Borenstein in Washington; Bobby Caina Calvan in New York and Jay Reeves in Birmingham, Alabama.
UN food chief warns Horn of Africa famine imminent, if global crises left unchecked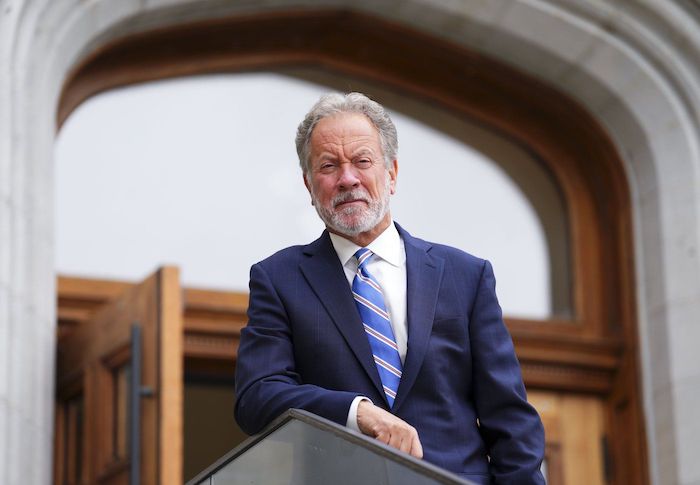 By Dylan Robertson in Ottawa
The head of the World Food Program is urging countries to follow Canada in trying to avert a looming famine in East Africa, which he warns could get even worse due to sanctions against Russia.
David Beasley, the American who leads the United Nations agency, said the number of people in acute need of food has multiplied by four since 2017.
"The world is in a very fragile state. We can't, in my opinion, take much more," he said in an interview.
"If we have a massive earthquake, or a volcano, or something in the next six months? Holy mackerel, all the fire trucks are out."
His gravest concern is for the Horn of Africa, a region that spans all of Somalia and large swaths of Ethiopia and Kenya. The past five consecutive growing seasons have all had a drought, and armed conflict has emboldened some militias to withhold access to food.
On a visit to the region last month, Beasley was taken aback to learn that food aid is now reaching farmers and ranchers, he said. Before, they occasionally got equipment to help with farming, but they hardly ever needed actual food.
"The amount of dead animals that I saw was extraordinary," he said. "The Horn of Africa is a picture-perfect scenario of a catastrophe."
Beasley started his job in March 2017, overseeing an organization that provides everything from school meals to farming machines to the world's poorest.
At that time, 80 million people were in acute food insecurity, meaning they are either malnourished or cutting back on essentials to feed themselves.
That number rose to 135 million by the time the COVID-19 pandemic started in early 2020, due to wars and climate change.
At the start of this year, 276 million people were in need, in part due to supply-chain shocks and a drought in Afghanistan, where the Taliban takeover has plunged the country into an economic crisis.
Since Russia's invasion of Ukraine in February, the number of people in acute need has risen to an unprecedented 345 million.
The invasion has drastically reduced grain exports from Europe's breadbasket and caused a jump in oil prices, which Beasley said is costing his organization an extra $75 million U.S. each month.
"Right now in our operations, we're having to take food from hungry children to give to starving children, because of a lack of funding," he said during a Tuesday visit to Ottawa.
Food prices dropped this year when grain gradually started to leave Ukraine's main port, Odessa, but they remain the highest in a decade.
Western sanctions on Russia include some exemptions for certain types of food and fertilizer, but Beasley said global powers need to further compromise. If regions that are not facing climate woes don't receive enough fertilizer, they won't be able to ramp up their production, he said, and millions will die.
"Regardless of whether you love or hate Russia, you've got to get these fertilizers out," he said.
"We very well could go from a food-pricing problem right now to a food availability problem in 2023, and that's my grave concern."
Beasley said Canadian governments under Liberal and Conservative leaders have been "a great voice for food security globally," as have the U.S., Germany and France.
Prime Minister Justin Trudeau cited global food security as a priority going into the United Nations General Assembly last week, but the New York meetings were dominated by news of Russia ramping up its war in Ukraine.
Canada has long been among the top five donors to the World Food Program, with Ottawa pledging US$360 million this year and earmarking funding for future years so officials can plan ahead.
"It's huge; it's a godsend. But other countries, like the Gulf states, have got to step up," he said.
"I'm jumping up and down, trying to get the world leaders to recognize (that) everyone's got to engage."
Beasley, the former Republican governor of South Carolina, said people should see development aid as a hedge against more expensive crises.
He said challenges such as COVID-19 and inflation have the developed world questioning the virtue of helping foreigners, but he argued that not intervening will drive conflict and mass migration that will only end up being more expensive for the west.
"I've seen it first hand; it will cost a thousand times more if we don't go down and help people where they are."
This report by The Canadian Press was first published Sept. 28, 2022.