Surprise Senate vote would overturn Biden environmental rule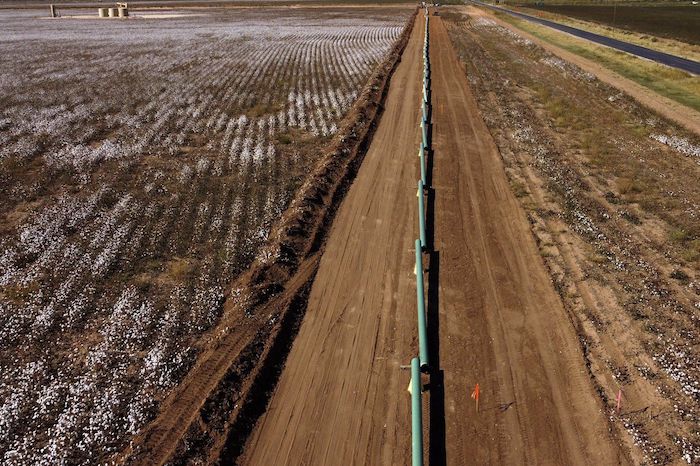 By Matthew Daly in Washington
WASHINGTON (AP) — In a surprise victory for Republicans, the Senate on Thursday voted to overturn a Biden administration rule requiring rigorous environmental review of major infrastructure projects such as highways, pipelines and oil wells — an outcome aided by Democratic Sen. Joe Manchin of West Virginia.
Manchin, a key player on energy and climate issues and a swing vote in the closely divided Senate, joined Republicans to support the measure, which was approved 50-47. The vote comes as Manchin has proposed a separate list of legislative measures to speed up federal permitting for major projects in return for his support of a Democratic bill to address climate change.
Republicans voted unanimously to overturn the Biden permitting rule, while Manchin was the only Democrat to support it. Three senators were absent: Republican John Cornyn of Texas and Democrats Patrick Leahy of Vermont and Jeff Merkley of Oregon. The vote sends the measure to the Democratic-controlled House, where it is unlikely to move forward.
Still, the vote signaled strong Senate support for action to reform the often onerous federal permitting process, which can take up to eight to 10 years for highways and other major projects. Streamlining federal review is a top Manchin and GOP priority that is not shared by most Democrats.
Sen. Dan Sullivan, an Alaska Republican, sponsored the measure to overturn the Biden rule, saying new regulations under the National Environmental Policy Act, or NEPA, will further bog down the permitting process and delay critical infrastructure projects the country needs.
The Biden rule — which overturns an action by the Trump administration loosening environmental reviews — requires regulators to consider the likely impacts on climate change and nearby communities before approving major projects. The new requirement "is going to add to the red tape" that prevents major infrastructure projects from being approved in a timely manner, Sullivan said.
While President Joe Biden has called infrastructure a priority — and pushed for a $1 trillion bipartisan infrastructure law passed last year — the new NEPA rule actually "makes it harder to build infrastructure projects" in the United States, Sullivan said.
"The only people, in my view, who really like this new system are radical far-left environmental groups that don't want to build anything … and probably the Chinese Communist Party," he said on the Senate floor. China and other competitors likely "love the fact that it takes 9 to 10 years to permit a bridge in the U.S.A.," Sullivan said.
The White House strongly opposed the measure and threatened a veto if Congress approves it.
"This action would slow the construction of American infrastructure, lead to the waste of taxpayer resources on poorly designed projects and result in unnecessary and costly litigation and conflict that will delay permitting," the White House said in a statement Thursday.
Manchin countered that, "for years I've worked to fix our broken permitting system, and I know the (Biden) administration's approach to permitting is dead wrong."
Manchin called Thursday's vote "a step in the right direction" but said the measure likely "is dead on arrival in the House. That's why I fought so hard to secure a commitment (from Democratic leaders) on bipartisan permitting reform, which is the only way we're going to actually fix this problem."
The new rule, finalized this spring, restores key provisions of NEPA, a bedrock environmental law that is designed to ensure community safeguards during reviews for a wide range of federal projects, including roads, bridges and energy development such as pipelines and oil wells. The longstanding reviews were scaled back under former President Donald Trump in a bid to fast-track projects and create jobs.
The White House Council on Environmental Quality said in implementing the new rule that it should restore public confidence during environmental reviews. The change could speed development by helping to "ensure that projects get built right the first time," said CEQ Chair Brenda Mallory.
Projects approved by the Trump administration were frequently delayed or defeated by lengthy court battles from groups challenging environmental reviews as inadequate.
Manchin, who brokered a surprise deal last week on climate legislation with Senate Majority Leader Chuck Schumer, said he's won promises from Biden and Democratic leaders in Congress to pursue permitting reforms in the Senate to speed approval of projects in his energy-producing state and across the country. Manchin's wish list includes swift approval of the controversial Mountain Valley natural gas pipeline in his home state and Virginia. The pipeline is nearly complete but has been delayed for years by court battles and other issues.
Manchin's list includes a number of proposals supported by Republicans, including a two-year deadline on environmental reviews; changes to the Clean Water Act; limitations on judicial review; and prompt action on projects determined by the Energy secretary to be in the national interest.
Environmental groups have decried Manchin's proposals as counter-productive to the climate legislation and a threat to the environment and communities where projects would be built.
Madeleine Foote, deputy legislative director of the League of Conservation Voters, dismissed the Senate vote Thursday as "nothing more than a Republican-led stunt to appease their fossil fuel-industry allies."
Foote and other environmentalists said strong NEPA review is needed to ensure that those most affected by an energy project have a say in the projects built in their communities.
"Thorough, community-based environmental reviews are critical to helping eliminate environmental racism and making sure low-income communities and communities of color are protected from polluters who want to build dirty, toxic projects in their backyards," Foote said.
She called on Congress to approve the Manchin-Schumer climate bill as soon as possible. Schumer said votes on the bill are likely this weekend.
Kabir Green, director of federal affairs at the Natural Resources Defense Council, another environmental group, said Americans are "seeing the effects of climate change in catastrophic detail, from the heat waves in Texas to wildfires in New Mexico to the devastating flooding in Kentucky. But the Senate is voting to prevent the federal government from considering climate change when making decisions. This makes no sense."
Effect of pandemic border restrictions could be long-lasting: Critics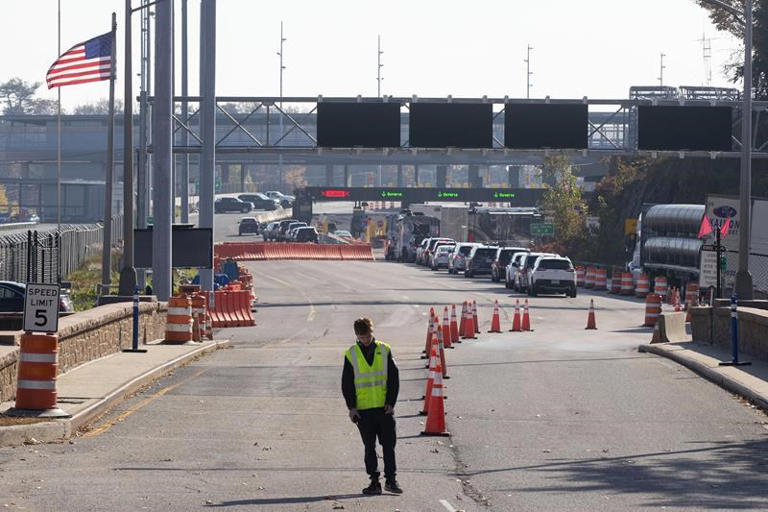 BANFF, Alta. — The last of Canada's COVID-19 border restrictions are set to disappear at the end of this month, but some critics say they fear the measures have already caused a lasting decrease in cross-border travel.
At the Global Business Forum in Banff, Alta. on Friday, prominent voices who have been arguing for months in favour of the lifting of restrictions such as mandatory vaccinations, testing and quarantine requirements for international visitors said they're now worried the economic impacts of such measures could be permanent.
In a panel discussion at what is an annual conference for business leaders in Canada's most-visited national park, Meredith Lilly – an associate professor at Carleton University and a former international trade advisor to Prime Minister Stephen Harper – said cross-border day trips by Canadians to the U.S. never fully recovered after the terrorist attacks of Sept. 11, 2001.
She said her research has showed part of that is due to the heightened U.S. border controls put in place after that event.
"Fewer Canadians travelled to the United States to shop or fill up their tank of gas because of the unfriendly border," Lilly said.
"Canada is now doing the same thing to Americans. So it's going to take major effort to get Americans to come back."
Earlier this week, federal government sources confirmed the cabinet order maintaining COVID-19 border measures will not be renewed when it expires on Sept. 30.
The change means international travellers will no longer have to prove they are fully vaccinated against COVID-19. Under the current rule, Canadians returning to the country who aren't vaccinated must show a negative COVID-19 test result before arriving, and undergo further testing after arrival. They also must quarantine for 14 days.
The expiry also spells the end of insisting travellers use the ArriveCan app to input their vaccine status and test results, though the app will live on as an optional tool for customs and immigration.
But Lilly said the two-and-a-half years that pandemic-related border rules were in place was likely long enough to change the habits of some Americans, who will now no longer consider visiting Canada in the future.
Statistics Canada reported Friday that the number of international arrivals to this country increased in July even as they remain well below pre-pandemic levels.
The agency said the number of trips by U.S. residents in July was 2.2 million, 11 times the number of trips taken in July 2021, but still about 60 per cent of the trips reported in July 2019.
"So the picture still isn't great," Lilly said. "And three years is a long time for people to permanently change their behaviour."
Canadian Chamber of Commerce president and CEO Perrin Beatty, who also spoke in Banff Friday, said this country's tourism industry has now missed out on two summer seasons.
He said multiple medical experts have argued that testing asymptomatic travellers for COVID-19 at the border is far less effective than testing symptomatic Canadians within their communities.
"We've maintained these restrictions that simply make no sense. The cost to us, for small businesses in every part of this country, of the friction that we've put on at the border has been billions of dollars," Beatty said.
"And we're out of step with other countries around the world, we're out of step with the science, and we're out of step with the rest of Canadian society because of these self-inflicted wounds we've put on ourselves."
A report released by the Canadian Travel and Tourism Roundtable on Friday aimed to assess the impact and effectiveness of border measures and other travel restrictions implemented by the federal government to slow the spread of COVID-19.
The report, which was authored by four Canadian doctors specializing in infectious diseases, emergency medicine and pandemic management, concluded border measures have been largely ineffective at preventing new COVID-19 variants from entering the country.
It also said there is no convincing evidence that pre-departure and on-arrival testing and surveillance have had a significant impact on local transmission in Canadian communities.
The expiry of the cabinet order on Sept. 30 doesn't deal with whether passengers must wear masks on domestic and international trains and planes because that rule is contained in a separate order issued by the minister of transport.
The tourism industry has argued masking on planes is also "inconsistent" from a policy perspective, given that the high air exchange rates on passenger aircraft make them one of the safest ways to travel from a COVID-19 perspective.
"But the government of Canada is saying the single most dangerous thing you can be doing is travelling by air," Beatty said.
This report by The Canadian Press was first published Sept. 23, 2022.
Amanda Stephenson, The Canadian Press
Former BoC governor Stephen Poloz warns against entrenching inflation in expectations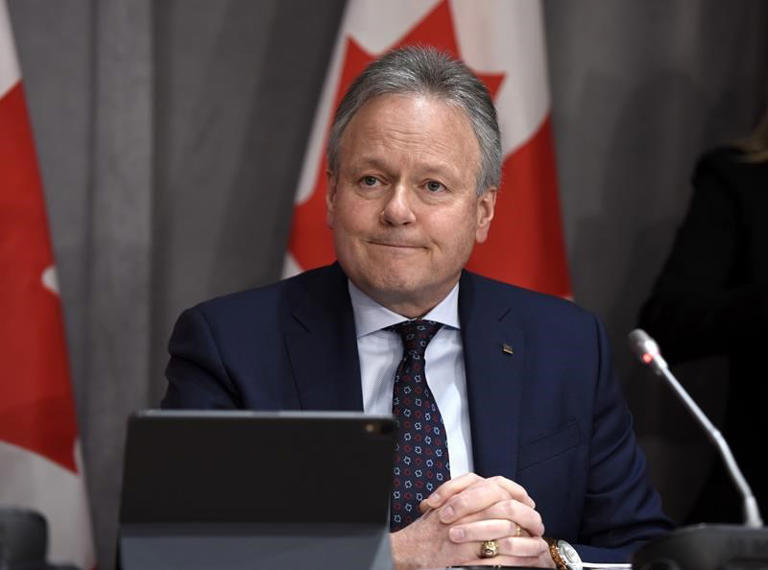 BANFF, Alta. — Preventing current high inflation levels from becoming embedded into the public's expectations is key if the country is to avoid falling into recession, former Bank of Canada governor Stephen Poloz said Thursday.
Poloz, who was head of the bank for seven years until his term expired in June of 2020, made the comments during an interview in Banff, Alta., where he was a speaker at the Global Business Forum, an annual conference that attracts executives and business leaders from around the world.
Poloz said he believes the current cycle of high inflation is transitory, pointing to the latest monthly reading from Statistics Canada showing inflation is already beginning to ease — in spite of the fact, Poloz said, that interest rate hikes already implemented by central bankers have barely had time to have an effect.
"It means it (inflation) is going to go away more or less by itself in time. But if it takes one year for it to climb up, it has to take a full year for it to flatten and another full year for it to go away," Poloz said.
He said it's possible inflation could return to the Bank of Canada's target rate of two per cent without a severe or even a mild recession. He pointed out the Canadian economy is in a strong position, with a strong labour market, high levels of income and household savings, and encouraging levels of corporate investment.
However, he also said there's no guarantee of a soft landing. A major geopolitical event that causes a dramatic spike in the price of oil, for example, could cause a recession all on its own regardless of interest rates or any other factor.
Poloz said one of the biggest risks is actually the public's expectations. If people become convinced that high inflation is here to stay, he said, that could lead to higher wage settlements that are difficult to reverse.
Spiralling wages in turn could drive inflation even higher, forcing the need for a more difficult economic contraction to get the cost of living under control.
"The risk is (inflation) infects our economy, it gets embedded and stays there, to some degree," Poloz said. "Of course it would never be near 100 per cent, but it could be meaningful."
Poloz said the fact that most Canadians no longer remember this country's last period of high inflation, which occurred in the late 1970s and early 1980s, is a positive in that it makes it more likely they will view the current cycle as a short-term event.
Poloz's hopeful tone Tuesday was a marked contrast to the message just one day prior from U.S. Federal Reserve Chair Jerome Powell.
Speaking at a news conference after the Fed announced a substantial rate hike of three-quarters of a percentage point, Powell acknowledged what many economists have been saying for months: That the Fed's goal of engineering a "soft landing" — in which it would manage to slow growth enough to curb inflation but not so much as to cause a recession — looks increasingly unlikely.
"No one knows whether this process will lead to a recession or, if so, how significant that recession would be," Powell said, adding that before the Fed's policymakers would consider halting rate hikes, they would have to see continued slow growth, a "modest" increase in unemployment and "clear evidence" that inflation is moving back down to their 2 per cent target.
"We have got to get inflation behind us," Powell said. "I wish there were a painless way to do that. There isn't."
Earlier this month, the Bank of Canada raised its own key interest rate by three-quarters of a percentage point and signalled this won't be the last increase as it continues its battle against high inflation.
In Banff on Thursday, Poloz said no one truly knows what is going to happen as central bankers around the world look to downshift from an overheated economy.
"It's like landing a plane in the fog," Poloz said. "You won't really know until you feel the wheels touch down, and you're hoping it's going to be soft."
— With files from The Associated Press
This report by The Canadian Press was first published Sept. 22, 2022.
Amanda Stephenson, The Canadian Press