SpaceX launches 3 visitors to space station for $55M each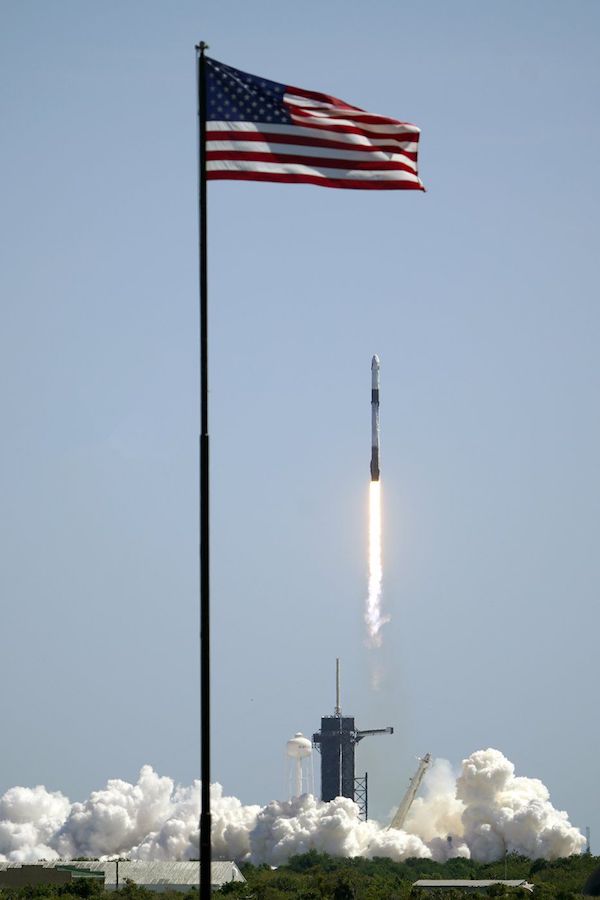 By Marcia Dunn in Cape Canaveral
Arriving at the space station Saturday will be an American, Canadian and Israeli who run investment, real estate and other companies. They're paying $55 million apiece for the rocket ride and accommodations, all meals included.
Russia has been hosting tourists at the space station — and before that the Mir station — for decades. Just last fall, a Russian movie crew flew up, followed by a Japanese fashion tycoon and his assistant.
NASA is finally getting into the act, after years of opposing space station visitors.
"It was a hell of a ride and we're looking forward to the next 10 days," said former NASA astronaut and chaperone Michael Lopez-Alegria on reaching orbit.
The visitors' tickets include access to all but the Russian portion of the space station — they'll need permission from the three cosmonauts on board. Three Americans and a German also live up there.
Lopez-Alegria plans to avoid talking about politics and the war in Ukraine while he's at the space station.
"I honestly think that it won't be awkward. I mean maybe a tiny bit," he said. He expects the "spirit of collaboration will shine through."
The private Axiom Space company arranged the visit with NASA for its three paying customers: Larry Connor of Dayton, Ohio, who runs the Connor Group; Mark Pathy, founder and CEO of Montreal's Mavrik Corp.; and Israel's Eytan Stibbe, a former fighter pilot and founding partner of Vital Capital.
Before the launch, their enthusiasm was obvious: Stibbe did a little dance when he arrived at the rocket at Kennedy Space Center.
SpaceX and NASA have been upfront with them about the risks of spaceflight, said Lopez-Alegria, who spent seven months at the space station 15 years ago.
"There's no fuzz, I think, on what the dangers are or what the bad days could look like," Lopez-Alegria told The Associated Press before the flight.
Each visitor has a full slate of experiments to conduct during their stay, one reason they don't like to be called space tourists.
"They're not up there to paste their nose on the window," said Axiom's co-founder and president, Michael Suffredini, a former NASA space station program manager.
The three businessmen are the latest to take advantage of the opening of space to those with deep pockets. Jeff Bezos' rocket company Blue Origin is taking customers on 10-minute rides to the edge of space, while Virgin Galactic expects to start flying customers on its rocket ship later this year.
Friday's flight is the second private charter for Elon Musk's SpaceX, which took a billionaire and his guests on a three-day orbit ride last year.
Axiom is targeting next year for its second private flight to the space station. More customer trips will follow, with Axiom adding its own rooms to the orbiting complex beginning in 2024. After about five years, the company plans to detach its compartments to form a self-sustaining station — one of several commercial outposts intended to replace the space station once it's retired and NASA shifts to the moon.
At an adjacent pad during Friday's launch: NASA's new moon rocket, which is awaiting completion of a dress rehearsal for a summertime test flight.
As a gift for their seven station hosts, the four visitors are taking up paella and other Spanish cuisine prepared by celebrity chef José Andrés. The rest of their time at the station, NASA's freeze-dried chow will have to do.
The automated SpaceX capsule is due back with the four on April 19.
Connor is honoring Ohio's air and space legacy, taking up a fabric swatch from the Wright brothers' 1903 Kitty Hawk flyer and gold foil from the Apollo 11 command module from the Neil Armstrong Air and Space Museum in Wapakoneta.
Only the second Israeli in space, Stibbe will continue a thunderstorm experiment begun by the first — Ilan Ramon, who died aboard shuttle Columbia in 2003. They were in the same fighter pilot squadron.
Stibbe is carrying copies of recovered pages of Ramon's space diary, as well as a song composed by Ramon's musician son and a painting of pages falling from the sky by his daughter.
"To be a part of this unique crew is a proof for me that there's no dream beyond reach," he said.
___
The Associated Press Health and Science Department receives support from the Howard Hughes Medical Institute's Department of Science Education. The AP is solely responsible for all content.
Marcia Dunn , The Associated Press
Canada donating four Leopard battle tanks to Ukraine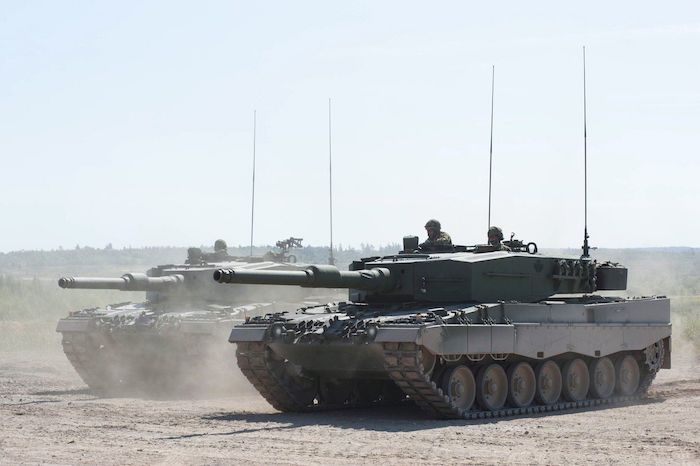 Ottawa – Defence Minister Anita Anand says Canada will send four of its German-made Leopard 2 tanks to Ukraine "in the coming weeks."
Anand announced the move this afternoon, making Canada the latest country to promise the heavy weapons to Ukraine.
Canada is also providing trainers, spare parts and ammunition, while Anand left open the possibility of sending more Leopards in the future.
Ukraine has implored Western allies to send such weapons for weeks as its forces struggle to make gains against Russia.
But Canada was unable to respond until Germany agreed on Wednesday that countries could re-export their Leopards.
The Leopards that Canada is donating are among the 112 currently owned by the Canadian Army, which includes 82 designed specifically for combat.
Retired military officers had warned that any donation would have an impact on the Army and will need to be replaced, given that the fleet is already stretched thin.
This report by The Canadian Press was first published Jan. 26, 2023.
Russia's path to 2024 Olympics takes shape, Ukraine objects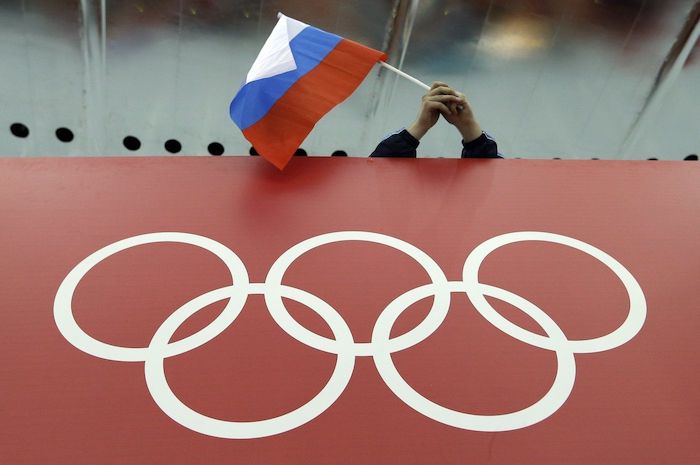 LAUSANNE, Switzerland (AP) — Russia's path to sending a team to the Paris Olympics next year became clearer on Thursday amid fierce objections from Ukraine.
The International Olympic Committee indicated on Wednesday it favors officially neutral teams from Russia and its ally Belarus at the 2024 Olympics despite a plea from Ukrainian President Volodymyr Zelenskyy to exclude them entirely.
A day later, Russia and Belarus were invited to compete at the Asian Games, a key Olympic qualifier.
Russia typically competes as part of Europe but has a tense relationship with many of the countries set to host qualifying events there. Russia and Belarus have been barred from almost all international competitions in Olympic sports following the invasion of Ukraine.
Zelenskyy has said he told French President Emmanuel Macron, whose country is hosting the Olympics, that Russia should have "no place" there. Ukraine is seeking to rally support against the IOC-brokered plan.
"IOC has been disregarding Russian war crimes, claiming that 'No athlete should be prevented from competing just because of their passport', while Ukrainian athletes continue to be killed by Russia because of their passports. I urge all sports figures to make their stance known," Foreign Minister Dmytro Kuleba wrote on Twitter on Thursday.
Ukraine boycotted an Olympic qualifier in judo last year when Russians were allowed to compete as neutrals.
In Russia, there was praise from the IOC plan from Igor Levitin, an aide to President Vladimir Putin who holds influential government and sports posts.
"I think it is already a success. Olympic society understands that the Olympic Games cannot be staged without Russia," said Levitin, who is the senior vice-president of the Russian Olympic Committee, in comments reported by state news agency Tass.
Some Russian officials expressed unhappiness at the IOC declaring it would not allow athletes found to be "actively supporting the war in Ukraine." Russian Olympic Committee president Stanislav Pozdnyakov said on Wednesday he opposed "any restrictions, extra requirements or sanctions."
The IOC statement on Wednesday referenced the civil war in the former Yugoslavia at the 1992 Olympics in Barcelona. The country was under United Nations sanctions so Yugoslav athletes were allowed to compete individually only as "Independent Olympic Participants." They didn't take part in team sports such as soccer and basketball.
That would be stricter than previous IOC measures against Russia in the years-long fallout from one of the largest doping cases in sports history. Russians competed under the name "Olympic Athlete from Russia" at the 2018 Winter Olympics and as ROC — short for Russian Olympic Committee — in 2021 and 2022, without their country's anthem or flag but with national colors on uniforms.
The Asian Games will be in Hangzhou, China, in September and October, and function as Olympic qualifiers in several sports including archery and boxing. Some other sports host their own Asia-specific qualifying competitions.
"The OCA believes in the unifying power of sport and that all athletes, regardless of their nationality or the passport they hold, should be able to compete in sports competitions," the OCA said in a statement.
The long-time director general of Kuwait-based OCA, Husain al-Musallam, is also the president of World Aquatics, which is overseeing the core Olympic sport of swimming in the IOC home city Lausanne.
"The OCA has offered to give eligible Russian and Belarusian athletes the opportunity to take part in competitions in Asia, including the Asian Games," the organization said.
The OCA added it "remains on standby" until the IOC and the individual sports' governing bodies finalize the conditions for Russia and Belarus to compete.
___
More AP sports: https://apnews.com/hub/apf-sports and https://twitter.com/AP_Sports