Sex-offender registry laws discriminate against mentally ill, court rules
TORONTO — Parts of federal and Ontario laws requiring sex-offender registration where an accused is granted an absolute discharge after being found not criminally responsible discriminate against the mentally ill and are therefore unconstitutional, Ontario's top court ruled Thursday.
While the court ordered information belonging to the man who brought the case to be deleted immediately from sex-offender registries, the justices also gave governments 12 months to fix the offending legislation, widely known in Ontario as Christopher's Law.
"Persons found (not criminally responsible because of a mental disorder) stand in a dramatically different place than those convicted of a criminal offence," the Appeal Court said. "(They) have done nothing wrong in the eyes of the criminal law, and cannot be punished by the state for what they did."
Spokeswoman Celia Canon said the federal Justice Department was studying the ruling before deciding on next steps.
The challenge was brought by a man identified only as G, who was charged with sexually assaulting his wife while in a manic state. He was found not criminally responsible in June 2002. The Ontario Review Board granted him an absolute discharge a year later.
He has since led a "law-abiding and productive life," according to court records.
Nevertheless, under Christopher's Law enacted in 2001, G was required to register as a sex offender for life. Among other things, the law requires him to provide personal information to police, and report to them once a year.
Similar federal legislation, enacted in 2004, imposes the same requirements but allows termination of the registry obligation 20 years after the not criminally responsible finding.
G, 57, challenged the constitutionality of the registries as they apply to those found not criminally responsible and who have received an absolute discharge from a review board.
Both Ottawa and Ontario argued the laws were in line with the charter, or were otherwise justified in a democratic society.
In November 2017, Superior Court Justice Thomas Lederer rejected G's challenge, prompting his appeal.
In its decision, the Appeal Court noted that people found guilty of sexual offences but who receive a discharge are not deemed to have been convicted under the Criminal Code. As a result, they don't have to register as sex offenders.
However, those found not criminally responsible on mental-health grounds are deemed to be not guilty and can't use the same provisions. The Appeal Court said this amounts to discrimination against the mentally ill.
"The absence of any 'exit ramp' from the sex offender registries — apart from a termination order after 20 years in the case of (the federal registry) — reflects an assumption that persons who committed criminal acts while (mentally ill) do not change, but rather pose the same ongoing and indeterminate risk they posed at the time of the offence," the Appeal Court said.
"This assumption feeds into the stereotypical notion that persons found (not criminally responsible) are inherently and indefinitely dangerous."
The automatic imposition of long-term registration orders ignores the fact that the person was deemed not responsible for a crime, and can also undermine the progress that led to an absolute discharge, the court ruled. As such, the registration and reporting requirements go too far and cannot be justified the court said.
In putting the ruling on hold for 12 months, the Appeal Court recognized that giving immediate effect could pose a risk to public safety. It also said fixing the laws will involve policy choices and considerations along with some federal-provincial co-ordination.
However, the court also ruled that changes to make the law compliant with the Charter would most likely see G removed from the registries. It would therefore be unfair to make him wait for a remedy for the violation of his rights and the ruling should apply immediately to him, the court said.
The Ontario government did not respond to a request for comment.
Colin Perkel, The Canadian Press
Gas rationed, travel restricted in parts of B.C. after storm washes out highways
VANCOUVER — The British Columbia government is rationing gasoline on Vancouver Island, southwestern B.C. and the Sunshine Coast after a severe storm cut off supply lines.
Public Safety Minister Mike Farnworth says the limit of 30 litres per visit to a gas station is an important step to maintaining the fuel supply.
The government has also prohibited non-essential travel on sections of highways 99, 3 and 7 starting today.
Numerous routes into and through the B.C. Interior, including Highway 1 and the Coquihalla, were cut by washouts and mudslides when record-setting rain washed over the south coast and Interior region over a 48-hour period.
Farnworth says people should stay home, carpool or take public transit to work because if they don't need to travel, they won't need gasoline.
Transportation Minister Rob Fleming says Highway 99 into the interior could be reopened by Sunday, but that will depend on the search in the debris field for four people reported missing on that route when a landslide came down.
This report by The Canadian Press was first published Nov. 19, 2021.
The Canadian Press
RCMP members taking a stand against "mandatory" vaccination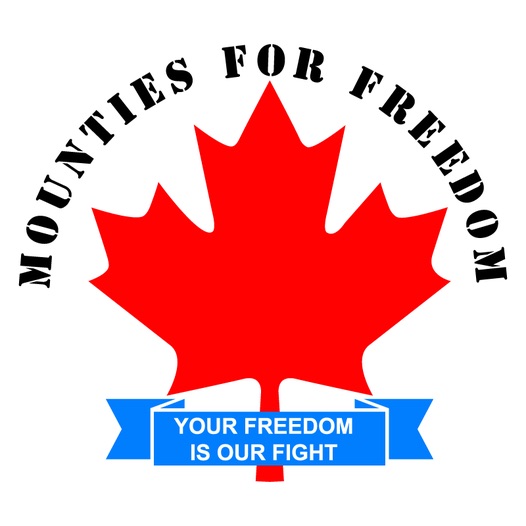 RCMP members facing the loss of their jobs over mandatory vaccination are reaching out to their Commissioner and asking for the support of Canadians.
In an extensive and detailed Open Letter to RCMP Commissioner Brenda Luck, the officers say they cannot "willingly participate in enforcing mandates" they don't believe in.
RCMP members opposed to vaccine mandates have formed an organization called Mounties For Freedom.  Members of the RCMP are among the thousands of federal public servants who feel threatened by Prime Minister Justin Trudeau's announcement that "There will be consequences" for those who choose not to be vaccinated.
The open letter (below) to Commissioner Lucki sets out a series of arguments culminating in a joint statement against "the discrimination faced by those who have exercised their right to bodily autonomy."
---
Open Letter to RCMP Commissioner Brenda Lucki
RCMP National Headquarters
73 Leikin Dr
Ottawa, Ontario K1A 0R2
October 21, 2021
Dear Commissioner Brenda Lucki:
We respectfully submit this open letter to express our most sincere concerns and resolute stand against the forced coercive medical intervention of Canadians, and against the undue discrimination experienced by those exercising their lawful right to bodily autonomy. We are not against vaccinations, but as law enforcement officers, we cannot in good conscience willingly participate in enforcing mandates that we believe go against the best interests of the people we protect.
As Canadians, our constitutionally-protected freedoms precede the government, and may only be temporarily limited if the majority of evidence justifies such infringements as reasonable, provable, and guided by law. If presented with all available evidence in a court, we firmly believe the government implemented mandates would not hold up under scrutiny.
As experienced investigators, we look past what information is provided and focus on how the information is presented. A proper investigation should be conducted as objectively as possible, and follow the principle that it is better to have questions that cannot be answered than to have answers that cannot be questioned. A complete investigation must include full disclosure of all the facts of the case, even contradictory evidence. Why, then, is there little to no tolerance for free and open debate on this matter? Many credible medical and scientific experts are being censored. Accordingly, we rightly have concerns about "the science" we are being coerced to "follow".
As representatives of our communities within the RCMP and representatives of the RCMP in our communities, we have never witnessed such division in our country. This sense of "Us versus Them" will be further fueled by having a police force consisting only of "vaccinated" people, while serving communities consisting of "unvaccinated" people, which goes against the community policing model the RCMP has strived to achieve.
As law enforcement officers, we already face higher levels of stress and mental illnesses due to the nature of our work. These have been compounded – considerably – by mandates that we believe are deeply unethical, threatening our livelihood, and dividing society.
As federal employees, what is being done to mitigate this stress? Moreover, what assurances are we given that the injections will not cause short or long-term side effects? What steps will be taken to ensure members are compensated for adverse side effects?
Police officers are expected to preserve the peace, uphold the law, and defend the public interest. We strongly believe that forced and coerced medical treatments undermine all three and, thus, contradict our duties and responsibilities to Canadians. We remain loyal to the Charter and Bill of Rights and ask you to send investigators to collect statements from medical professionals (and other reliable witnesses) who allege they have been silenced – putting lives at risk. Allow us to make this information publicly available to all so the public can scrutinize it and achieve informed consent.
This letter was created from the collective thoughts, beliefs, and opinions of actively serving police officers of the Royal Canadian Mounted Police (RCMP) from across the country. We have a wealth of experience which includes, but is not limited to, General Duty, Federal Serious and Organized Crime, School Liaison, Prime Minister Protection Detail, Emergency Response Team, Media Relations, and Combined Forces Special Enforcement Unit. We come from various ranks, levels of experience, communities, cultural backgrounds, religious beliefs, and vaccination statuses. Together we are the Mounties for Freedom. We are individual police officers who united in the belief that citizens, including federal employees, should not be forced and coerced into taking a medical intervention.
In August 2021, Canadian Prime Minister Justin Trudeau announced, "Federal public servants need to be fully vaccinated," and that for those without a medical exemption who choose not to be vaccinated: "There will be consequences"1.
Since that statement, many federal employees have been told they will be sent home without pay for refusing to receive a contested medical treatment. We have united in the belief that people should not be forced or coerced into receiving the current COVID-19 treatments – it should be voluntary. We stand united against the forced and coerced medical intervention of Canadians and against the discrimination faced by those who have exercised their right to bodily autonomy. We believe in democracy, the Canadian Charter of Rights and Freedoms, and the Bill of Rights.
This is not about whether people should be vaccinated – that is a personal choice.
———-
In an extensive
podcast interview with David Whitehead
, Mounties For Freedom spokesman Corporal Daniel Bulford points out several issues with vaccine mandates. Corporal Bulford (who ironically is a member of the Ottawa based detail in charge of protecting the Prime Minister) is particularly upset with  Canada's health authorities for not allowing treatments such as Ivermectin which have been
successfully and extensively tested
 in other parts of the world.
Over 40,000 supporters have signed up in support of the Open Letter to RCMP Commissioner Brenda Lucki.