Senate report recommends Canada develop targeted suicide prevention strategies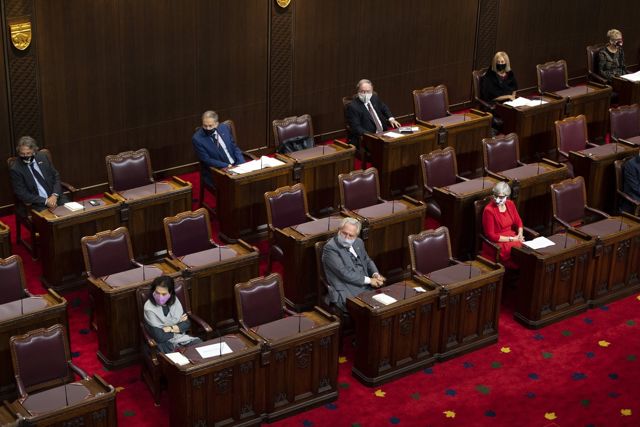 Senators sit in Senate of Canada Building in Ottawa, on Wednesday, Sept. 23, 2020. A Senate report released today says that if Canadian governments at all levels targeted their suicide prevention strategies towards men and Indigenous people, who die most by suicide, the landscape of the issue can transform. THE CANADIAN PRESS/Justin Tang
By Fakiha Baig
A Senate report released Thursday says Canada can make major strides in suicide prevention if all levels of government develop strategies tailored towards men and Indigenous people, the groups facing the highest suicide rates.
The Senate Committee on Social Affairs, Science and Technology also says the Federal Framework for Suicide Prevention Act has done little to bring down the rate of suicides across Canada since it was adopted in 2016 because it does not prioritize evidence-based interventions for suicide prevention and does a poor job at tracking the issue.
Sen. Patrick Brazeau, a member of the Algonquin community of Kitigan Zibi and a committee member, says he pushed for a study of suicide in Canada after he tried to take his own life twice almost a decade ago.
"I was hurting," the senator says in the report.
"Some people have lost cherished ones to this and just can't handle it, but for those who can handle it, it is very important they share their voices and stories … There are many people having problems in Canada today."
The report found that men account for 75 per cent of suicides in Canada. Indigenous leaders told the committee that "Inuit experience suicide at roughly 6 to 25 times the national rates, depending upon region and also demographics."
The report said men die more by suicide because "men choose more lethal means of suicide, like firearms."
Brazeau says Canada needs to conduct a gender-based analysis of the programs available because the report has found there are more prevention efforts available for women than for men.
Brazeau says this could be because, historically, men have also been taught to hide their emotions which makes taking care of their mental well-being more difficult.
"(We think) men are strong, men are supposed to be tough, and men don't have to get help, and they'll sort it out on their own," Brazeau said. "I'm living proof that's not the case."
The report said various evidence-based approaches can reduce suicide among the overrepresented groups, including "means restrictions."
"Means restriction aims to make the most common and lethal methods of suicide more difficult to access" the report says, recommending Canada limit gun ownership and strengthen border surveillance on firearms trafficking.
The reports states multiple factors, including the effects of colonialism, have hurt Indigenous well-being and the 2016 framework needs to acknowledge this.
"Realities differ quite a bit from First Nations, to Métis, to Inuit and; from urban Indigenous peoples to those on reserves, or in rural areas," the report says.
"Witnesses emphasized the importance of providing accessible care and intervention to all Indigenous peoples, whether they live in urban, rural, or remote environments."
It also emphasized programming for suicide prevention should involve Indigenous care.
The Senate report says primary care physicians can also greatly benefit from suicide prevention efforts.
The federal Minister of Mental Health and Addictions Carolyn Bennett has told the Senate "the College of Family Physicians is currently planning to extend the two-year residency to three years to accommodate additional training in mental health, addictions and pain," the report says.
Bennett did not immediately respond to a request for comment on the report but the Senate says the minister has informed the committee work is being done to update the 2016 framework.
The report also calls for Canada to create a national suicide data collection system that is consistent from province to territory and urged the existing 2016 framework to formally acknowledge the disproportionately high suicide rates among Indigenous people, as well as men and boys.
Brazeau says the Senate's next step is to discuss the report with the federal government, which will then prepare a response to its findings.
"It's important that future governments take those recommendations and focus on the target populations," Brazeau said.
If you or someone you know is thinking about suicide, support is available 24/7 by calling Talk Suicide Canada (1-833-456-4566) or, for residents of Quebec, 1 866 APPELLE (1-866-277-3553).
This report by The Canadian Press was first published June 8, 2023.
Excess deaths in Canada and most western nations remain very high long after pandemic deaths subside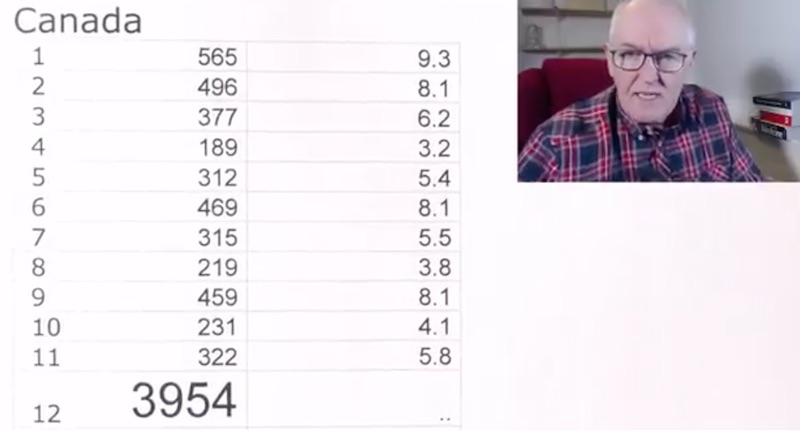 The numbers for 2023 are rolling in and they show a disturbing trend in most of the wealthy nations in the world. In Canada, the United States, and virtually every country in Western Europe, the excess rate of death is astounding and so far unexplained by officials in any nation.
British health researcher Dr. John Campbell shares official data from the OECD (Organization for Economic Co-operation and Development) and wonders why the media doesn't seem to notice or care.
Confirmation of excess deaths in 2023 for US, UK, Canada, Australia, NZ, Netherlands, and Denmark. However, deaths are lower than expected in Poland, Hungary, and Sweden.
OECD data https://stats.oecd.org/index.aspx?que…
New app uses AI to help Calgary medical students practise interacting with patients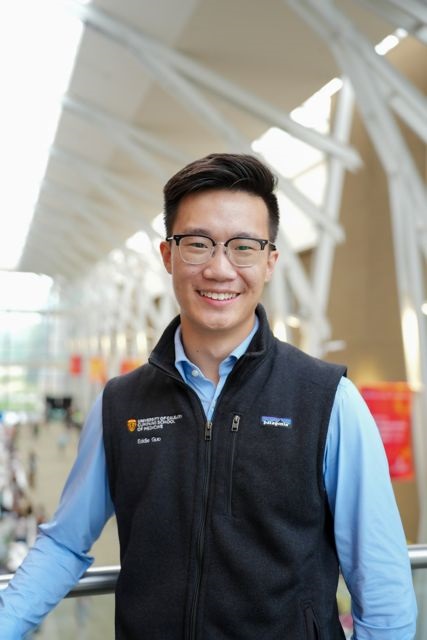 A Calgary medical student has developed a new app that allows future doctors to work on their diagnostic and communication skills before they set up their practices. Eddie Guo, seen in an undated handout photo, is a second-year student at the University of Calgary's Cumming School of Medicine. He says that one of the challenges in medical school is becoming better at interacting with patients. THE CANADIAN PRESS/HO-University of Calgary
By Bill Graveland in Calgary
A Calgary medical student has developed an app that allows future doctors to work on their diagnostic and communication skills before they set up their practices.
Eddie Guo, a second-year student at the University of Calgary's Cumming School of Medicine, said one of the challenges beyond the book learning in medical school is becoming better at interacting with patients.
As a result, he's turned to the rapidly growing area of artificial intelligence to create a number of virtual patients, with a variety of health conditions, that a student can talk to.
"It's good to get more than just two or four hours of the practice we get in medical school to really be able understand what it's like to communicate in a real-life scenario," said Guo.
"We think it's a good idea to have more than a few hours of practice before actually going out into the wild and seeing patients for the first time."
Guo created a program, called OSCE-GPT, where the computer is the patient. Users choose the patient's gender and can select a scenario or let the computer decide on one for them.
"I'm Ben Johnson and I've been having some really bad abdominal pains over the past two days. It's in the right upper quadrant and it spreads to my back," said the robotic male voice in the program.
"I've also been feeling nauseous and vomiting. I'm here in the emergency department because of the pain."
The AI patient can answer questions about its condition and, after the conversation, provides feedback to the student along with a list of other questions that could have been asked.
Guo said until he is finally allowed on the medical wards, the only other interactions he gets are with standardized patients, professional actors who present with various conditions.
"As you can imagine, they're really quite good at their job, but they're also very expensive," Guo said.
"We don't get that much opportunity really to practise speaking with a patient, and so what this app was born out of was a lack of possibility to practise."
Guo collaborated with medical resident Dr. Mehul Gupta. He said this kind of additional help will make for better doctors.
"One of the things we learn again and again in medical school, and that's reinforced again in residency, is that the history you take from a patient is almost 99 per cent of the diagnosis that you make and the impression you make on a patient the first time you speak with them is long-lasting," Gupta said.
"If you have the opportunity to practise to tailor your questions to see how you could have done better, you really do become a better doctor overall."
Guo said the app is still being upgraded and at this point there is no image of a patient that shows up on the screen. He said he is hoping that things like a chest X-ray, a CT scan or a picture of someone's skin could be incorporated into the program.
Within the first month of the app's launch, more than 550 health-care trainees from Canada and across the world including Europe, India, Saudi Arabia and the United States signed on.
This report by The Canadian Press was first published Sept. 22, 2023.