Satellite photos show aftermath of Abu Dhabi oil site attack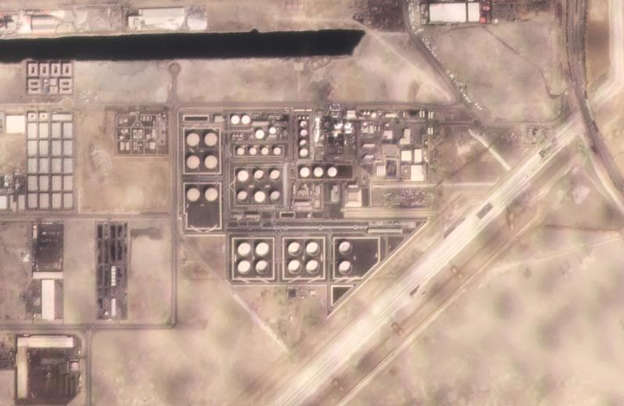 DUBAI, United Arab Emirates (AP) — Satellite photos obtained by The Associated Press on Tuesday appear to show the aftermath of a fatal attack on an oil facility in the capital of the United Arab Emirates claimed by Yemen's Houthi rebels.
The attack brought the long-running Yemen war into Emirati territory on Monday. That conflict raged on overnight with Saudi-led airstrikes pounding Yemen's capital, Sanaa, killing and wounding civilians.
Meanwhile, fears over new disruptions to global energy supplies after the Abu Dhabi attack pushed benchmark Brent crude to its highest price in years.
The images by Planet Labs PBC analyzed by the AP show smoke rising over an Abu Dhabi National Oil Co. fuel depot in the Mussafah neighborhood of Abu Dhabi after the attack. Another image taken shortly after appears to show scorch marks and white fire-suppressing foam deployed on the grounds of the depot.
The Abu Dhabi National Oil Co., known by the acronym ADNOC, is the state-owned energy firm that provides much of the wealth of the UAE, a federation of seven sheikhdoms on the Arabian Peninsula and also home to Dubai.
ADNOC did not respond to questions from the AP asking about the site and damage estimates from the attack. The company had said the attack happened around 10 a.m. Monday.
"We are working closely with the relevant authorities to determine the exact cause and a detailed investigation has commenced," ADNOC said in an earlier statement.
The attack killed two Indian nationals and one Pakistani as three tankers at the site exploded, police said. Six people were also wounded at the facility, which is near Al-Dhafra Air Base, a massive Emirati installation that is also home to American and French forces.
Another fire also struck Abu Dhabi International Airport, though damage in that attack could not be seen. Journalists have not been able to view the sites attacked and state-run media have not published photographs of the areas.
Police described the assault as a suspected drone attack. The Houthis claimed they used cruise and ballistic missiles in the attack, without offering evidence.
Meanwhile Tuesday, the Saudi-led coalition fighting in Yemen announced it had started a bombing campaign targeting Houthi sites in the capital of Sanaa. It said it also struck a drone-operating base in Nabi Shuaib Mountain near Sanaa.
Overnight videos released by the Houthis showed damage, with the rebels saying the airstrikes killed at least 14 people. Sanaa resident Hassan al-Ahdal said one airstrike hit the house of Brig. Gen. Abdalla Kassem al-Junaid, who heads the Air Academy. He said at least three families were living in the house. Another adjunct house with a four-member family was damaged.
The Saudi-led coalition has faced international criticism for airstrikes hitting civilian targets during the war.
For hours Monday, Emirati officials did not acknowledge the Houthi claims over the Abu Dhabi attack, even as other countries condemned the assault. Senior Emirati diplomat Anwar Gargash broke the silence on Twitter, saying that Emirati authorities were handling the rebel group's "vicious attack on some civilian facilities" with "transparency and responsibility."
The office of South Korean President Moon Jae-in, who had been in the Emirates on a state visit, said he spoke to Abu Dhabi's powerful Crown Prince, Sheikh Mohammed bin Zayed Al Nahyan, immediately after the attack.
The statement quoted Sheikh Mohammed as saying the attack had been "anticipated." The two had been scheduled to meet during Moon's visit but the event had been cancelled prior to the attack over an "unforeseen and urgent matter of state," according to Moon's office.
The Emirati Foreign Ministry did not immediately respond to a request for comment over Moon's statement.
Fears over future attacks reaching the UAE, a major oil producer and OPEC member, helped push Brent crude oil prices to their highest level in seven years. On Tuesday, a barrel of Brent crude traded at over $87.50 a barrel, a price unseen since October 2014.
Although the UAE has largely withdrawn its own forces from Yemen, it is still actively engaged in the conflict and supports Yemeni militias fighting the Houthis.
The incident comes as the Houthis face pressure and are suffering heavy losses on the battlefields. Yemeni government forces, allied and backed by the UAE, have pushed back the rebels in key provinces. Aided by the Emirati-backed Giants Brigades, the government forces took back the province of Shabwa earlier this month in a blow to Houthi efforts to complete their control of the entire northern half of Yemen.
While Emirati troops have been killed over the course of the conflict, now in its eight year, the war has not directly affected daily life in the wider UAE, a country with a vast foreign workforce.
___
Associated Press writers Isabel DeBre in Dubai, Samy Magdy in Cairo and Kim Tong-hyung in Seoul, South Korea, contributed to this report.
___
Follow Jon Gambrell on twitter at www.twitter.com/jongambrellAP.
Jon Gambrell, The Associated Press
Cenovus Energy to buy remaining stake in Toledo refinery from BP for $300 million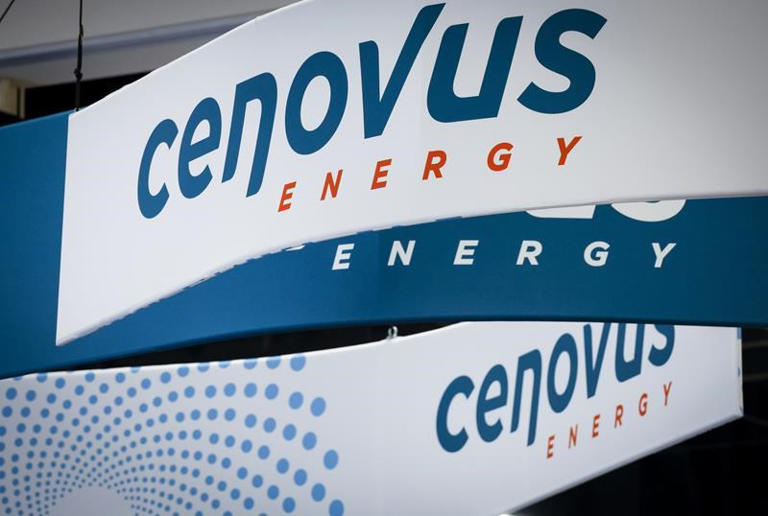 CALGARY — Cenovus Energy Inc. has reached a deal with British energy giant BP to buy the remaining 50 per cent stake in the BP-Husky Toledo Refinery for $300 million.
The Calgary-based oil producer has owned the other 50 per cent of the Ohio-based refinery since its combination with Husky Energy in 2021.
Cenovus says its U.S. operating business will take over operations when the transaction closes, expected before the end of the year.
The company says the Toledo refinery recently completed a major, once in five years turnaround to improve operational reliability.
It says the transaction will give Cenovus an additional 80,000 barrels per day of downstream throughput capacity, including 45,000 barrels per day of heavy oil refining capacity.
The deal brings Cenovus' total refining capacity to 740,000 barrels per day.
Alex Pourbaix, Cenovus president and CEO, says fully owning the Toledo refinery provides an opportunity to further integrate the company's heavy oil production and refining capabilities, including with the nearby Lima Refinery.
"This transaction solidifies our refining footprint in the U.S. Midwest and increases our ability to capture margin throughout the value chain," he said in a statement.
This report by The Canadian Press was first published Aug. 8, 2022.
Companies in this story: (TSX:CVE)
The Canadian Press
Surprise Senate vote would overturn Biden environmental rule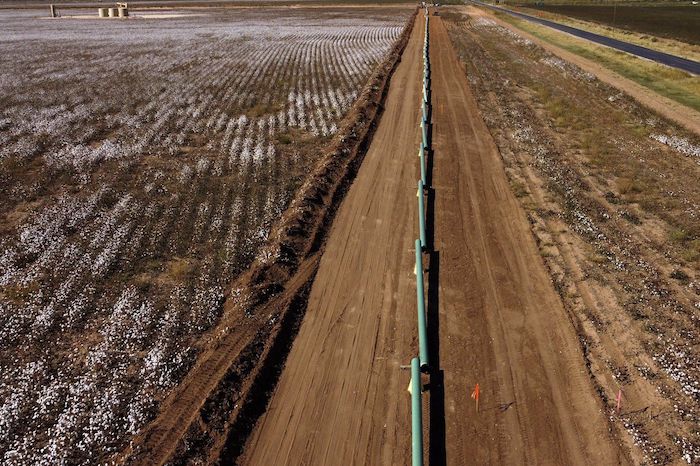 By Matthew Daly in Washington
WASHINGTON (AP) — In a surprise victory for Republicans, the Senate on Thursday voted to overturn a Biden administration rule requiring rigorous environmental review of major infrastructure projects such as highways, pipelines and oil wells — an outcome aided by Democratic Sen. Joe Manchin of West Virginia.
Manchin, a key player on energy and climate issues and a swing vote in the closely divided Senate, joined Republicans to support the measure, which was approved 50-47. The vote comes as Manchin has proposed a separate list of legislative measures to speed up federal permitting for major projects in return for his support of a Democratic bill to address climate change.
Republicans voted unanimously to overturn the Biden permitting rule, while Manchin was the only Democrat to support it. Three senators were absent: Republican John Cornyn of Texas and Democrats Patrick Leahy of Vermont and Jeff Merkley of Oregon. The vote sends the measure to the Democratic-controlled House, where it is unlikely to move forward.
Still, the vote signaled strong Senate support for action to reform the often onerous federal permitting process, which can take up to eight to 10 years for highways and other major projects. Streamlining federal review is a top Manchin and GOP priority that is not shared by most Democrats.
Sen. Dan Sullivan, an Alaska Republican, sponsored the measure to overturn the Biden rule, saying new regulations under the National Environmental Policy Act, or NEPA, will further bog down the permitting process and delay critical infrastructure projects the country needs.
The Biden rule — which overturns an action by the Trump administration loosening environmental reviews — requires regulators to consider the likely impacts on climate change and nearby communities before approving major projects. The new requirement "is going to add to the red tape" that prevents major infrastructure projects from being approved in a timely manner, Sullivan said.
While President Joe Biden has called infrastructure a priority — and pushed for a $1 trillion bipartisan infrastructure law passed last year — the new NEPA rule actually "makes it harder to build infrastructure projects" in the United States, Sullivan said.
"The only people, in my view, who really like this new system are radical far-left environmental groups that don't want to build anything … and probably the Chinese Communist Party," he said on the Senate floor. China and other competitors likely "love the fact that it takes 9 to 10 years to permit a bridge in the U.S.A.," Sullivan said.
The White House strongly opposed the measure and threatened a veto if Congress approves it.
"This action would slow the construction of American infrastructure, lead to the waste of taxpayer resources on poorly designed projects and result in unnecessary and costly litigation and conflict that will delay permitting," the White House said in a statement Thursday.
Manchin countered that, "for years I've worked to fix our broken permitting system, and I know the (Biden) administration's approach to permitting is dead wrong."
Manchin called Thursday's vote "a step in the right direction" but said the measure likely "is dead on arrival in the House. That's why I fought so hard to secure a commitment (from Democratic leaders) on bipartisan permitting reform, which is the only way we're going to actually fix this problem."
The new rule, finalized this spring, restores key provisions of NEPA, a bedrock environmental law that is designed to ensure community safeguards during reviews for a wide range of federal projects, including roads, bridges and energy development such as pipelines and oil wells. The longstanding reviews were scaled back under former President Donald Trump in a bid to fast-track projects and create jobs.
The White House Council on Environmental Quality said in implementing the new rule that it should restore public confidence during environmental reviews. The change could speed development by helping to "ensure that projects get built right the first time," said CEQ Chair Brenda Mallory.
Projects approved by the Trump administration were frequently delayed or defeated by lengthy court battles from groups challenging environmental reviews as inadequate.
Manchin, who brokered a surprise deal last week on climate legislation with Senate Majority Leader Chuck Schumer, said he's won promises from Biden and Democratic leaders in Congress to pursue permitting reforms in the Senate to speed approval of projects in his energy-producing state and across the country. Manchin's wish list includes swift approval of the controversial Mountain Valley natural gas pipeline in his home state and Virginia. The pipeline is nearly complete but has been delayed for years by court battles and other issues.
Manchin's list includes a number of proposals supported by Republicans, including a two-year deadline on environmental reviews; changes to the Clean Water Act; limitations on judicial review; and prompt action on projects determined by the Energy secretary to be in the national interest.
Environmental groups have decried Manchin's proposals as counter-productive to the climate legislation and a threat to the environment and communities where projects would be built.
Madeleine Foote, deputy legislative director of the League of Conservation Voters, dismissed the Senate vote Thursday as "nothing more than a Republican-led stunt to appease their fossil fuel-industry allies."
Foote and other environmentalists said strong NEPA review is needed to ensure that those most affected by an energy project have a say in the projects built in their communities.
"Thorough, community-based environmental reviews are critical to helping eliminate environmental racism and making sure low-income communities and communities of color are protected from polluters who want to build dirty, toxic projects in their backyards," Foote said.
She called on Congress to approve the Manchin-Schumer climate bill as soon as possible. Schumer said votes on the bill are likely this weekend.
Kabir Green, director of federal affairs at the Natural Resources Defense Council, another environmental group, said Americans are "seeing the effects of climate change in catastrophic detail, from the heat waves in Texas to wildfires in New Mexico to the devastating flooding in Kentucky. But the Senate is voting to prevent the federal government from considering climate change when making decisions. This makes no sense."