Saskatchewan to continue using 'birth alerts' despite calls by inquiry to stop
REGINA — The Saskatchewan government says it will continue to track or seize babies born to Indigenous mothers despite a call to stop from the inquiry into missing and murdered Indigenous women and girls.
The inquiry's final report recommends governments and child-welfare agencies immediately abandon what are known as birth or hospital alerts.
Saskatchewan's Social Services Ministry says the alerts are registered if there is a concern about a mother and the potential safety of her baby.
It says social workers or health professionals can make the reports.
The alerts allow government officials to be informed when a baby is born so a report can be investigated, which can result in a newborn being seized.
The ministry says 153 newborns were apprehended in Saskatchewan for their own safety as a result of 588 alerts issued from 2015 to 2018.
"We only do that in extreme circumstances," Social Services Minister Paul Merriman said.
"At the end of the day, if a child is temporarily taken into care — no matter what age they are — our end goal is always reunification with the family to make sure that they have the opportunity to be a family as a whole."
The ministry says more than 60 per cent of babies taken into care were placed with their extended family while staff worked with the parents.
The Federation of Sovereign Indigenous Nations said the government is unwilling to change its policies when it comes to delivering child welfare.
"When mother and baby are separated, obviously the mother is very distraught. She's overwhelmed. She's heartbroken," said Morley Watson, first vice-chief of the federation, which represents Saskatchewan's 74 First Nations.
In Manitoba, figures for birth alerts are much higher. A government spokeswoman said that in 2017-18, Manitoba child-welfare agencies issued 558 birth alerts for high-risk mothers, but did not have figures on how many of those resulted in apprehensions.
Cora Morgan, a family advocate for the Assembly of Manitoba Chiefs, has said, on average, a newborn is apprehended every day
In January, social media videos surfaced showing a newborn baby girl being taken from the arms of her Indigenous mother by Manitoba social workers and police. The move prompted outrage and renewed calls for changes to child welfare in the province.
A judge granted guardianship of the baby to the mother's aunt in March.
Morgan said the Assembly of Manitoba Chiefs lobbied the MMIW inquiry to look at child welfare.
"Our elders have said that the most violent act you can commit to a women is to steal or take her children away," said Morgan.
"It's torturous for the mother."
Stephanie Taylor, The Canadian Press
Hundreds defy Montreal's 8 p.m. curfew in violent, destructive protest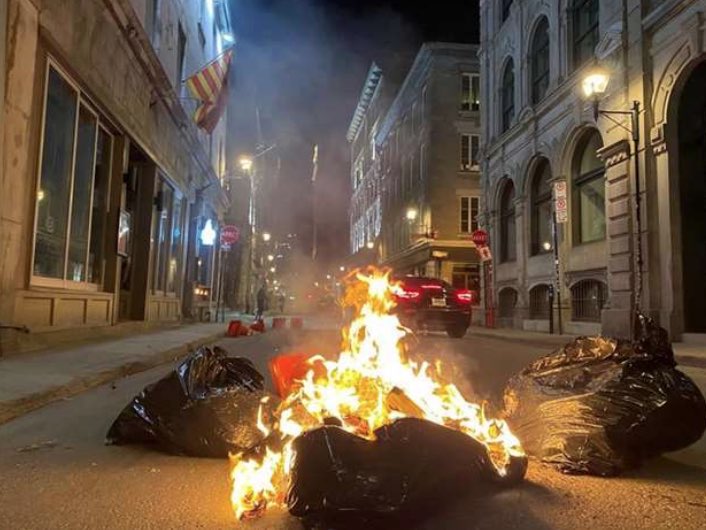 MONTREAL — Hundreds of protestors gathered in Montreal on Sunday in defiance of a newly adjusted curfew intended to stem surging COVID-19 case numbers before dozens of them started fires and damaged property in the city's old quarter.
Police responded with tear gas in a bid to control the crowd, who were purportedly protesting Quebec Premier Francois Legault's decision to roll the city-wide curfew back from 9:30 to 8 p.m. The move, previously replicated in other COVID-19 hot spots across the province, took effect in Montreal and nearby Laval on Sunday.The protest began in relative calm, with a mostly young crowd dancing to music from loudspeakers while lighting fireworks and chanting, "freedom for the young."But the festive atmosphere quickly turned violent as a few protesters lit a garbage fire in Montreal's Jacques Cartier Square, which was met with tear gas from riot police.Police soon rushed the crowd, prompting dozens of protesters to scatter and cause mayhem down the cobblestone streets of Montreal's tourist district.

They lit garbage fires at many intersections and seized projectiles from city streets, hurling them at nearby windows and shattering many.

A spokeswoman for Montreal police said she couldn't offer any comment on the protests, describing them as an ongoing situation. She said that more information would become available as things stabilized and police on the scene could file their reports.

Marwah Rizqy, a Liberal member of the provincial legislature that represents a Montreal riding, tweeted her disapproval of the protestors' actions.
"Chanting freedom while ransacking windows of stores that are already just getting by. It's disheartening / outrageous," Rizqy tweeted in French.
A few protesters were still out on the streets at around 9:30 p.m. throwing glass, breaking city infrastructure and running from police.
Sirens rang through the streets as firefighters put out the many small blazes lit along Old Montréal's alleys and narrow roads.
The curfew ostensibly at the heart of the protest was imposed to curb COVID-19 infection rates that have spiked in several regions in recent weeks.
Quebec reported 1,535 new COVID-19 cases on Sunday, as well as five additional deaths linked to the virus.
Hospitalizations jumped by 25 to 608, with 139 patients in intensive care.
Health Minister Christian Dube tweeted that the numbers are concerning given that 58 per cent of new cases involve people under the age of 40.
"While vaccination accelerates, we must continue to adhere to the measures if we want to defeat this pandemic," Dube wrote.
"Let's show solidarity."
Legault said last week that he was imposing the health order in Montreal and Laval despite a relatively stable case count as a precaution, due to the heavy presence of more contagious virus variants.
Residents in those regions who leave their homes between 8 p.m. and 5 a.m. without a good reason could face fines of over $1,000.
Legault extended the curfew in Montreal and other red zones from 8 p.m. to 9:30 p.m. in mid-March, but said last week that the evolving COVID-19 situation gave him no choice but to reverse course.
Legault previously placed Quebec City, Levis, Gatineau and several municipalities in Quebec's Beauce region under the earlier curfew.
The government also closed schools and non-essential businesses in those areas, and Legault announced Thursday that the measures would be extended until at least April 18.
The province also gave 59,447 doses of vaccine on Saturday, and has currently given a shot to just over 22 per cent of the population.
This report by The Canadian Press was first published April 11, 2021
Giuseppe Valiante, The Canadian Press
Stand Together Against Bullying – Pink Shirt Day 2021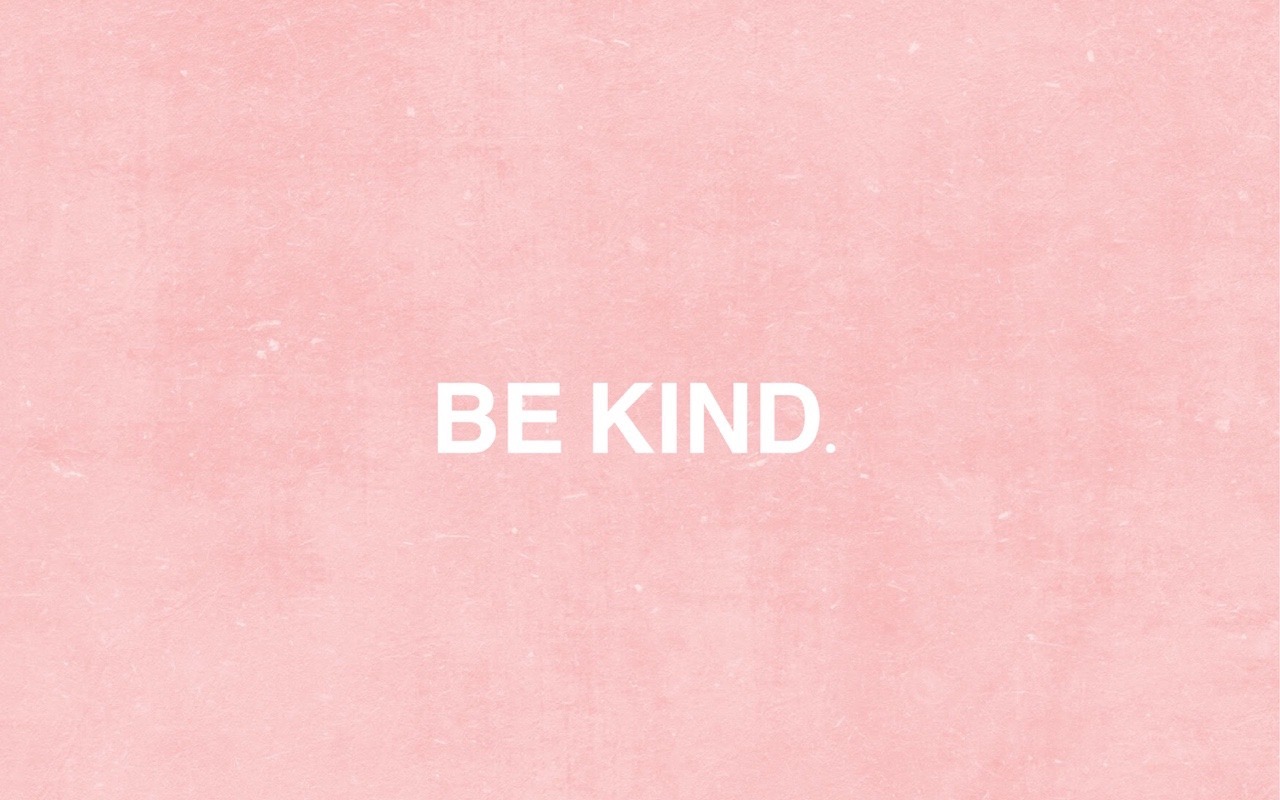 Wednesday, February 24, 2021 is the 14th annual Pink Shirt Day, a globally recognized movement to end bullying in all its forms and encourage the growth of a global community built on acceptance and support regardless of sex, age, background, gender identity, sexual orientation or cultural differences. 
Pink Shirt Day originated in 2007 in the eastern Canadian province of Nova Scotia, in a local story that captured national – and eventually international – attention, when a new 9th grade student walked in on the first day of school wearing a pink polo shirt. 
Travis Price and David Shepherd are the two young men responsible for unintentionally launching the global pink shirt movement. According to Price and Shepherd, a group of students were physically and verbally bullying the young man for wearing pink to school. As senior students, Price and Shepherd saw the situation as an opportunity to set an example and take a stand against bullying in their school.
That night the two went and purchased 75 pink tank tops and released a call on social media (MSN messenger at the time) encouraging their fellow students to show up at school the next day wearing pink. According to Price, in a school of roughly 1000 students, "700 to 850 kids showed up wearing pink. It was incredible." 
Since 2007, the movement has gained exponential traction and is now recognized in communities all around the world as individuals come together in an international display of solidarity against the devastating impacts of bullying.
The global movement to end bullying has led to the creation of countless local, national and internationally available resources, but there is still a long way to go.

Bullying Canada identifies 4 distinct types of bullying: verbal, physical, social and cyber. Short term and long term effects of bullying vary based on each situation, and can lead to damaging and dangerous outcomes for victims, friends, bystanders and countless others. While commonly associated with children and young adults in school, bullying impacts individuals of all ages and backgrounds in many areas of life, including the workplace.
Statistics released by Safe Canada revealed that 47% of Canadian parents have at least one child that has experienced bullying, while approximately 33% of the population experienced bullying as a child, and 33% of teenagers reported being bullied recently. Furthermore, around 40% of Canadians reportedly experience bullying in the workplace on a weekly basis.
If you, or someone you know is struggling with bullying, reaching out is the first step. You are not alone, and help is available. Extensive networks of resources exist in Alberta and across Canada to provide support, aid and solutions for those experiencing bullying. 
For support from Bullying Canada, call (877) 352-4497, or email [email protected]
The Alberta 24-hour Bullying Helpline can be reached at 1-888-456-2323, or the online Bullying Helpline Chat can be accessed here.
For more resources on how to identify a bullying situation, get help, or help someone in need, visit https://www.alberta.ca/bullying-how-to-help-others.aspx.
For more stories, visit Todayville Calgary.