RFK assassin Sirhan Sirhan returns to 16th parole hearing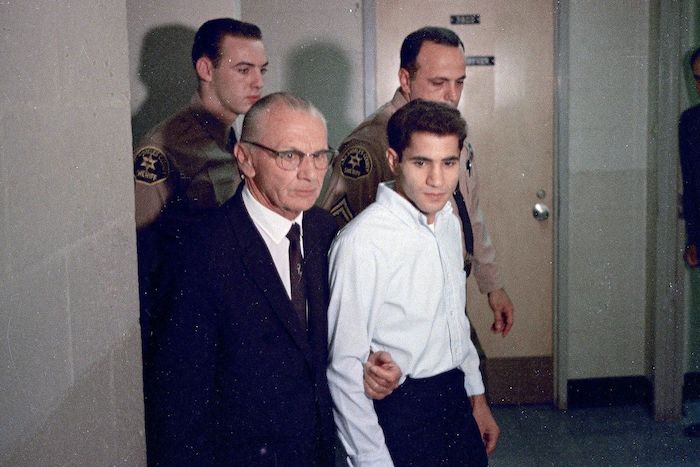 This June 1968 photo shows Sirhan Sirhan, right, accused assassin of Sen. Robert F. Kennedy, with his attorney Russell E. Parsons in Los Angeles. In 2021, a California parole board voted to free Robert F. Kennedy's assassin but the decision was overturned by the governor. Sirhan Sirhan will once again appear before the board Wednesday, March 1, 2023, at a hearing at a federal prison in San Diego County to again seek their approval for his release. (AP Photo/File)
By Julie Watson in San Diego
SAN DIEGO (AP) — Nearly two years ago, a California parole board voted to free Robert F. Kennedy's assassin, but the decision was later overturned by the governor.
Sirhan Sirhan will once again appear before the board Wednesday at a hearing at a federal prison in San Diego County to ask to be let out.
Even if the board rules that Sirhan is suitable for release a second time, his lawyer, Angela Berry, said she doesn't expect it to change Gov. Gavin Newsom's mind because of his "affinity for R.F. Kennedy," who Newsom has cited as a political hero.
That's why she said she's also turning to the courts. The parole board hearing comes nearly six months after Berry asked a Los Angeles County judge to reverse Newsom's denial. The case is ongoing.
Newsom rejected Sirhan's freedom in 2022, saying that he remains a threat to the public and hasn't taken responsibility for a crime that changed American history.
Berry has said the 78-year-old man, who has spent more than 54 years in prison, is not a danger to society and should be released. She said that will be the main point she and Sirhan will make to the board, again.
"They found him suitable for release last time and nothing has changed," Berry said. "He's continued to show great behavior."
In a 3 1/2-minute message played during a news conference held by Berry in September, Sirhan said he feels remorse every day for his actions. It was the first time Sirhan's voice had been heard publicly since a televised parole hearing in 2011, before California barred audio or visual recordings of such proceedings.
"To transform this weight into something positive, I have dedicated my life to self-improvement, the mentoring of others in prison on how to live a peaceful life that revolves around nonviolence," he said. "By doing this, I ensure that no other person is victimized by my actions again and hopefully make an impact on others to follow."
Sirhan shot Kennedy moments after the U.S. senator from New York claimed victory in California's pivotal Democratic presidential primary in 1968. He wounded five others during the shooting at the Ambassador Hotel in Los Angeles.
Sirhan originally was sentenced to death, but the sentence was commuted to life when the California Supreme Court briefly outlawed capital punishment in 1972.
He was denied parole 15 times until 2021, when the board recommended his release.
Sirhan's younger brother, Munir Sirhan, has said his brother can live with him in Pasadena, California, if he is paroled. Sirhan Sirhan has waived his right to fight deportation to his native Jordan.
Berry filed a 53-page writ of habeas corpus asking the judge to rule that Newsom violated state law, which holds that inmates should be paroled unless they pose a current unreasonable public safety risk. Recent California laws also required the parole panel to consider that Sirhan committed the offense at a young age — 24 — and that he is now an older prisoner.
She is challenging the governor's reversal as an "abuse of discretion," a denial of Sirhan's constitutional right to due process and as a violation of California law. She also alleges that Newsom misstated the facts in his decision.
Newsom's office declined to comment.
Newsom overruled two parole commissioners who had found that Sirhan no longer was a risk. Among other factors, Newsom said the Christian Palestinian who immigrated from Jordan has failed to disclaim violence committed in his name, adding to the risk that he could incite political unrest.
The ruling split the Kennedy family, with RFK's wife, Ethel Kennedy, and six of Kennedy's nine surviving children opposing his parole. A lawyer representing those members of the family is expected to present their arguments at the hearing in opposition to his release
The Plan: Lock You Down for 130 Days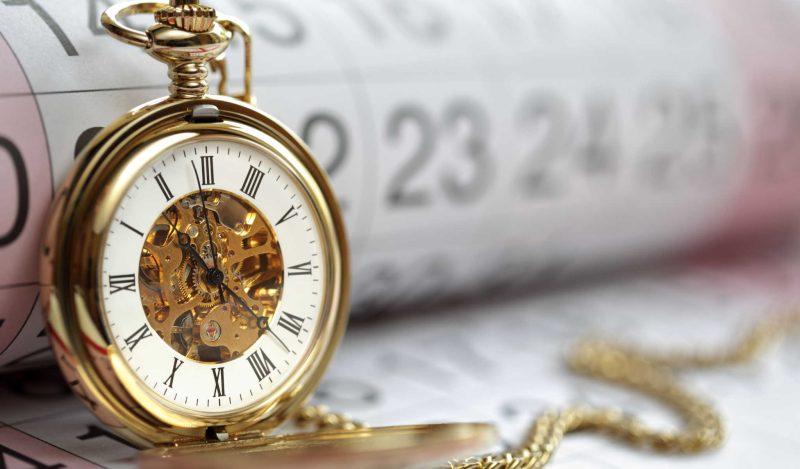 BY
JAYANTA BHATTACHARYA
What if the coronavirus pandemic was not a once-in-a-century event but the beginning of a new era of regular deadly respiratory viral pandemics? The Biden administration is already planning for this future. Last year, it unveiled a national strategy to develop pharmaceutical firms' capacity to create vaccines within 130 days of a pandemic emergency declaration.
The Biden plan enshrines former president Donald Trump's Operation Warp Speed as the model response for the next century of pandemics. Left unsaid is that, for the new pandemic plan to work as envisioned, it will require us to conduct dangerous gain-of-function research. It will also require cutting corners in the evaluation of the safety and efficacy of novel vaccines. And while the studies are underway, politicians will face tremendous pressure to impose draconian lockdowns to keep the population "safe."
In the case of COVID-19 vaccines, it took about a year for governments to deploy the jab at scale after scientists sequenced the virus. Scientists identified a vaccine target—fragments of the spike protein that the virus uses to access cells—by early January 2020, even before the WHO declared a worldwide pandemic.
This rapid response was only possible because some scientists already knew much about the novel virus. Despite heavy regulations limiting the work, the US National Institutes of Health had funded collaborations between the EcoHealth Alliance and the Wuhan Institute of Virology. They collected bat viruses from the wild, enhanced their function to study their potential, and designed vaccines before the viruses infected humans.
While there is controversy over whether this gain-of-function work is responsible for the COVID pandemic, there is no question this research is potentially dangerous. Even cautious scientists sometimes accidentally leak hazardous, highly infectious viruses into the surrounding community. In December 2021, for instance, the virus that causes COVID-19 accidentally leaked out of a laboratory in Taiwan, where scientists were researching the virus.
A promising vaccine target would be needed immediately after a disease outbreak for the Biden pandemic plan to work. For that to be possible, there will need to be permanent support for research enhancing the capacity of viruses to infect and kill humans. The possibility of a deadly laboratory leak will hang over humanity into perpetuity.
Furthermore, before any mass vaccination campaign, pharmaceutical firms must test the vaccines for safety. High-quality randomized, controlled studies are needed to make sure the vaccine works.
In 1954, Jonas Salk's group tested the vaccine in a million children before the polio mass vaccination campaign that effectively defanged the threat of polio to American children. Physicians need the results of these studies to provide accurate information to patients.
Operation Warp Speed cut red tape so that vaccine manufacturers could conduct these studies rapidly. The randomized trials cut some corners. For instance, the Pfizer and Moderna trials did not enroll enough people to determine whether the COVID vaccines reduce all-cause mortality.
Nor did they determine whether the vaccines stop disease transmission; a few months after the government deployed the vaccines, researchers found protection against infection was partial and short-lived. Each of these cut corners has since created policy controversies and uncertainty that better trials would have avoided. Because of the pressure to produce a vaccine within 130 days, President Biden's pandemic plan will likely force randomized trials on future vaccines to cut the same corners.
This policy effectively guarantees that lockdowns will return to the US in the event of a new pandemic. Though the lockdowns did not work to protect populations from getting or spreading COVID—after 2.5 years, nearly everyone in the US has had COVID—public health bureaucracies like the CDC have not repudiated the strategy.
Imagine the early days of the next pandemic, with public health and the media fomenting fear of a new pathogen. The impetus to close schools, businesses, churches, beaches, and parks will be irresistible, though the pitch will be "130 days until the vax" rather than "two weeks to flatten the curve."
When the vaccine finally arrives, the push to mass vaccinate for herd immunity will be enormous, even without evidence from the rushed trials that the vaccine provides long-lasting protection against disease transmission. This happened in 2021 with the COVID vaccine and would happen again amidst the pandemic panic. The government would push the vaccine even on populations at low risk from the novel pathogen. Mandates and discrimination against the unvaccinated would return, along with a fierce movement to resist them. The public's remaining trust in public health would shatter.
Rather than pursue this foolish policy, the Biden administration should adopt the traditional strategy for managing new respiratory-virus pandemics. This strategy involves quickly identifying high-risk groups and adopting creative strategies to protect them while not throwing the rest of society into panic.
The development of vaccines and treatments should be encouraged, but without imposing an artificial timeline that guarantees corners will be cut in evaluation. And most of all, lockdowns—a disaster for children, the poor, and the working class—should be excised from the public health toolkit forever.
A version of this piece appeared in Newsweek
Mexico president's ruling party ousts once-dominant party in most populous state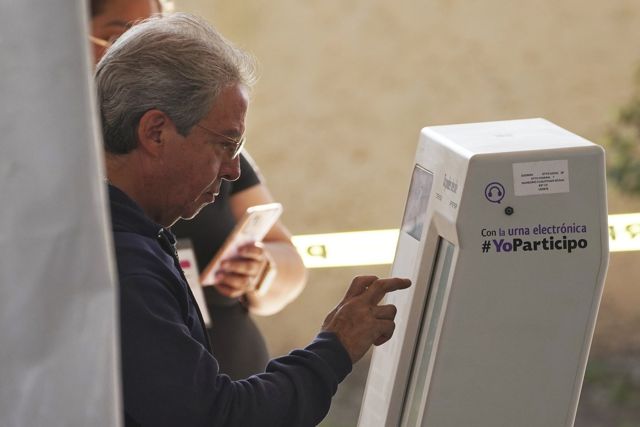 MEXICO CITY (AP) — The ruling party of Mexico's President Andrés Manuel López Obrador won the governorship of the country's most populous state, dealing a life-threatening blow to the old ruling Institutional Revolutionary Party — or PRI — which had governed the State of Mexico without interruption for nearly a century.
With over 99% of precincts counted in a preliminary report, electoral authorities said Monday that Morena's Delfina Gómez won 52.7% of votes in the State of Mexico — which surrounds Mexico City on three sides — to 44.3% for the PRI's Alejandra del Moral.
Del Moral later gave a concession speech acknowledging her defeat.
The result was a new low for the PRI, which held Mexico's presidency uninterrupted for 71 years until losing power in 2000 elections; the party had governed the State of Mexico and its 17 million inhabitants for 94 years until its loss Sunday.
The PRI managed to hold on to the governorship of the sparsely populated northern border state of Coahuila, and governs the neighboring state of Durango in coalition with other opposition parties. But the PRI is now a shadow of the old days when it ruled Mexico with a combination of hand-out programs and corruption.
Propelled by López Obrador's personal popularity — and more generous payments to the elderly and students — Morena now governs 22 of Mexico's 32 states. The conservative National Action party governs five states, the Morena-allied Green party governs one and the small Citizens Movement holds two states.
López Obrador said he was pleased with the results, but struck a magnanimous tone Monday, saying his administration would deal fairly with governors from all parties.
"We have to serve all citizens, whatever party they belong to, that is our responsibility," the president said.
Gómez celebrated her victory as the first woman to serve as governor in the State of Mexico.
"This is a victory for working families, this is a victory for us women, who have fought for years for the recognition of our rights," Gómez said in a victory speech late Sunday. The state has been plagued by a bloody series of killings of women in recent years, and widespread poverty among female-headed households.
The State of Mexico covers everything from Mexico City suburbs, industrial sprawl and rural communities plagued by violence, and displays stunning extremes of inequality, violence and corruption.
The contest was closely watched, too, because of its potential implications for next year's presidential elections. Even without having selected its nominee yet, Morena is considered the frontrunner in that national election and will be even more so with control of the State of Mexico.
Political scientist Georgina de la Fuente of the Tecnologico de Monterrey university noted that Sunday's results highlight several things: the PRI has been defeated, though perhaps not as soundly as expected; Morena is not invincible; and parties are going to have to reconfigure their agreements. She added that the smooth elections also confirmed the effectiveness of Mexico's electoral system, whose authorities had come under heavy fire from López Obrador.
The loss of the State of Mexico could spell the end of the PRI's political relevance on a national stage.
Turnout was only about half of eligible voters in the State of Mexico.
"It doesn't seem like the elections have excited" people, said Miguel Agustín López Moreno, a political scientist and social worker in Ecatepec, one of the state's largest municipalities. He was uncertain the situation for residents would change significantly, attributing the Morena party's success in large part to the amount of resources it invested in the state.
Adair Ortiz Herrera, a 21-year-old information systems student from Coyotepec, a rural area in the northern part of the state, said before the results were known Sunday that he was sure "a new direction" was coming. "My vote is to end the current government's hegemony," he said.
___
Romero reported from Naucalpan, Mexico. Emilio Lugo in Huehuetoca, Mexico, contributed to this report.