'Revolutionary' high court term on abortion, guns and more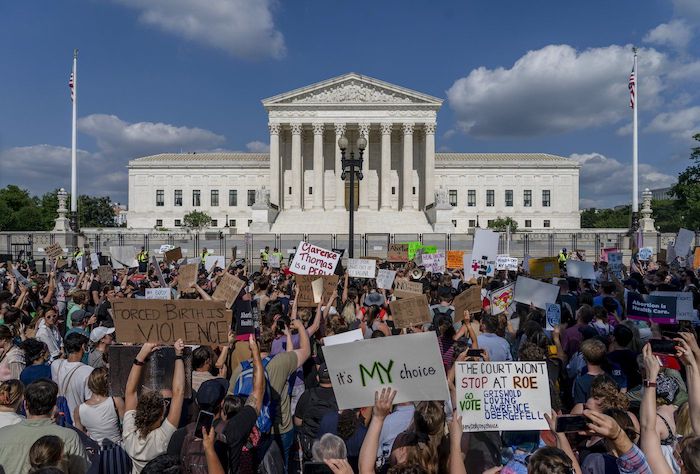 By Mark Sherman in Washington
WASHINGTON (AP) — Abortion, guns and religion — a major change in the law in any one of these areas would have made for a fateful Supreme Court term. In its first full term together, the court's conservative majority ruled in all three and issued other significant decisions limiting the government's regulatory powers.
And it has signaled no plans to slow down.
With three appointees of former President Donald Trump in their 50s, the six-justice conservative majority seems poised to keep control of the court for years to come, if not decades.
"This has been a revolutionary term in so many respects," said Tara Leigh Grove, a law professor at the University of Texas. "The court has massively changed constitutional law in really big ways."
Its remaining opinions issued, the court began its summer recess Thursday, and the justices will next return to the courtroom in October.
Overturning Roe v. Wade and ending a nearly half-century guarantee of abortion rights had the most immediate impact, shutting down or severely restricting abortions in roughly a dozen states within days of the decision.
In expanding gun rights and finding religious discrimination in two cases, the justices also made it harder to sustain gun control laws and lowered barriers to religion in public life.
Setting important new limits on regulatory authority, they reined in the government's ability to fight climate change and blocked a Biden administration effort to get workers at large companies vaccinated against COVID-19.
The remarkable week at the end of June in which the guns, abortion, religion and environmental cases were decided at least partially obscured other notable events, some of them troubling.
New Justice Ketanji Brown Jackson was sworn in Thursday as the first Black woman on the court. She replaced the retiring Justice Stephen Breyer, who served nearly 28 years, a switch that won't change the balance between liberals and conservatives on the court.
In early May, the court had to deal with the unprecedented leak of a draft opinion in the abortion case. Chief Justice John Roberts almost immediately ordered an investigation, about which the court has been mum ever since. Soon after, workers encircled the court with 8-foot-high fencing in response to security concerns. In June, police made a late-night arrest of an armed man near Justice Brett Kavanaugh's Maryland home, and charged him with attempted murder of the justice.
Kavanaugh is one of three Trump appointees along with Justices Neil Gorsuch and Amy Coney Barrett who fortified the right side of the court. Greg Garre, who served as former President George W. Bush's top Supreme Court lawyer, said when the court began its term in October "the biggest question was not so much which direction the court was headed in, but how fast it was going. The term answers that question pretty resoundingly, which is fast."
The speed also revealed that the chief justice no longer has the control over the court he held when he was one of five, not six, conservatives, Garre said.
Roberts, who favors a more incremental approach that might bolster perceptions of the court as a nonpolitical institution, broke most notably with the other conservatives in the abortion case, writing that it was unnecessary to overturn Roe, which he called a "serious jolt" to the legal system. On the other hand, he was part of every other ideologically divided majority.
If the past year revealed limits on the chief justice's influence, it also showcased the sway of Justice Clarence Thomas, the longest-serving member of the court. He wrote the decision expanding gun rights and the abortion case marked the culmination of his 30-year effort on the Supreme Court to get rid of Roe, which had stood since 1973.
Abortion is just one of several areas in which Thomas is prepared to jettison court precedents. The justices interred a second of their decisions, Lemon v. Kurtzman, in ruling for a high school football coach's right pray on the 50-yard line following games. It's not clear, though, that other justices are as comfortable as Thomas in overturning past decisions.
The abortion and guns cases also seemed contradictory to some critics in that the court handed states authority over the most personal decisions, but limited state power in regulating guns. One distinction the majorities in those cases drew, though, is that the Constitution explicitly mentions guns, but not abortion.
Those decisions do not seem especially popular with the public, according to opinion polls. Polls show a sharp drop in the court's approval rating and in people's confidence in the court as an institution.
Justices on courts past have acknowledged a concern about public perception. As recently as last September, Justice Amy Coney Barrett said, "My goal today is to convince you that this court is not comprised of a bunch of partisan hacks." Barrett spoke in at a center named for Senate Republican leader Mitch McConnell of Kentucky, who engineered her rapid confirmation in 2020 and was sitting on the stage near the justice.
But the conservatives, minus Roberts, rejected any concern about perception in the abortion case, said Grove, the University of Texas professor.
Justice Samuel Alito wrote in his majority opinion that "not only are we not going to focus on that, we should not focus on that," she said. "I'm sympathetic as an academic, but I was surprised to see that coming from that many real-world justices."
The liberal justices, though, wrote repeatedly that the court's aggressiveness in this epic term was doing damage to the institution. Justice Sonia Sotomayor described her fellow justices as "a restless and newly constituted Court." Justice Elena Kagan, in her abortion dissent, wrote: "The Court reverses course today for one reason and one reason only: because the composition of this Court has changed."
In 18 decisions, at least five conservative justices joined to form a majority and all three liberals were in dissent, roughly 30% of all the cases the court heard in its term that began last October.
Among these, the court also:
— Made it harder for people to sue state and federal authorities for violations of constitutional rights.
— Raised the bar for defendants asserting their rights were violated, ruling against a Michigan man who was shackled at trial.
— Limited how some death row inmates and others sentenced to lengthy prison terms can pursue claims that their lawyers did a poor job representing them.
In emergency appeals, also called the court's "shadow" docket because the justices often provide little or no explanation for their actions, the conservatives ordered the use of congressional districts for this year's elections in Alabama and Louisiana even though lower federal courts have found they likely violated the federal Voting Rights Act by diluting the power of Black voters.
The justices will hear arguments in the Alabama case in October, among several high-profile cases involving race or elections, or both.
Also when the justices resume hearing arguments the use of race as a factor in college admissions is on the table, just six years after the court reaffirmed its permissibility. And the court will consider a controversial Republican-led appeal that would vastly increase the power of state lawmakers over federal elections, at the expense of state courts.
These and cases on the intersection of LGBTQ and religious rights and another major environmental case involving development and water pollution also are likely to result in ideologically split decisions.
Khiara Bridges, a professor at the University of California, Berkeley, law school, drew a link between the voting rights and abortion cases. In the latter, Alito wrote in Dobbs v. Jackson Women's Health Organization that abortion should be decided by elected officials, not judges.
"I find it to be incredibly disingenuous for Alito to suggest that all that Dobbs is doing is returning this question to the states and that people can battle in the state about whether to protect fetal life or the interest of the pregnant person," Bridges said. "But that same court is actively involved in insuring that states can disenfranchise people."
Bridges also said the outcomes aligned almost perfectly with the political aims of Republicans. "Whatever the Republican party wants, the Republican party is going to get out of the currently constituted court," she said.
Defenders of the court's decisions said the criticism misses the mark because it confuses policy with law. "Supreme Court decisions are often not about what the policy should be, but rather about who (or which level of government, or which institution) should make the policy," Princeton University political scientist Robert George wrote on Twitter.
For now, there is no sign that either the justices or Republican and conservative interests that have brought so many of the high-profile cases to the court intend to trim their sails, Grove said.
That's in part because there's no realistic prospect of court reforms that would limit the cases the justices could hear, impose term limits or increase the size of the Supreme Court, said Grove, who served on President Joe Biden's bipartisan Supreme Court commission on court reforms.
___
Associated Press writer Jessica Gresko contributed to this report.
Why is ArriveCan still mandatory, and what is Ottawa's plan for the contentious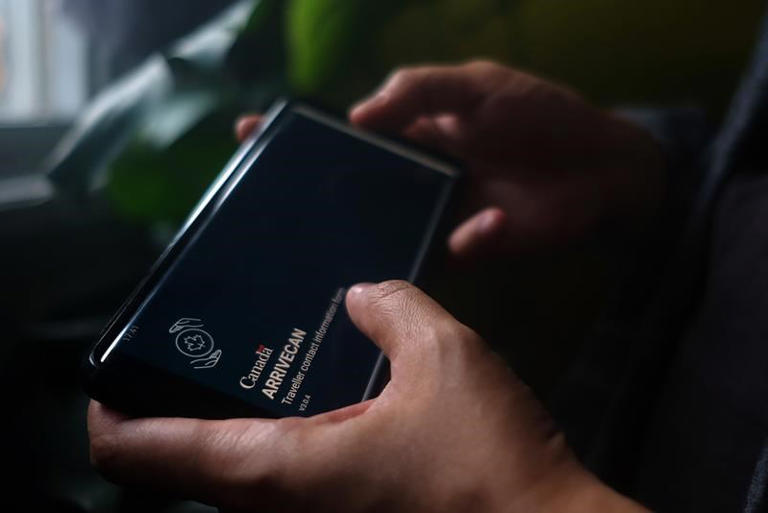 OTTAWA — The glitch-prone app touted as an efficient border tool early in the pandemic has become a punching bag for critics who question its utility ⁠ — but ArriveCan may be here to stay.
The government insists it's a useful tool. Critics say it has outlived its use, if it ever had one.
Here's a quick lowdown on what we currently know about it.
What is ArriveCan?
The app was introduced early in the pandemic and its use has been mandatory at air and land borders since February 2021 with exceptions in cases of accessibility issues or outages.
ArriveCan ostensibly screens incoming travellers for COVID-19 and for the last year tracked their vaccination status. Refusing to use the app to provide required information can result in a fine of up to $5,000 under the Quarantine Act.
Has the app done what it was supposed to do?
A December 2021 report from the federal auditor general said the ArriveCan app improved the quality of information the government collected on travellers. But poor data quality still meant that almost 138,000 COVID-19 test results couldn't be matched to incoming travellers, and only 25 per cent of travellers told to quarantine in government-authorized hotels were verified to have stayed in them.
Last month, due to a glitch, ArriveCan instructed about 10,200 travellers to quarantine for 14 days when they didn't have to. Bianca Wylie, a partner at Digital Public, questioned why the app would be automating those decisions in the first place, rather than sticking to the information-collection mandate it was launched with.
Is the app only about COVID-19?
Recent government updates to do with the app have focused on efficiencies rather than on public health measures. At air border crossings, it is now possible, though optional, to use the app to fill out a customs declaration form before arrival at Toronto's Pearson airport, Vancouver or Montreal.
Last week the government said it planned to expand that optional feature to air arrivals in Calgary, Edmonton, Winnipeg, Ottawa, Quebec City, Halifax and the Billy Bishop Toronto City airport.
In a statement earlier this month that focused on Canada's broader air travel fiasco, Transport Canada said those who use the forms cut their time at kiosks down by a third. That's 40 seconds off the average two-minute visit, which the government estimates could "save hours in wait time" if everyone used it.
Are apps the way of the future for air travel?
Electronic data collection related to COVID-19 has been mandatory at many international borders, and online forms are increasingly being used for non-pandemic reasons. Australia handles its electronic travel authorizations exclusively via app, while an online authorization form will be required to visit the European Union starting next year.
Canadian officials haven't gone so far as to say that they're planning something similar. But Public Safety Minister Marco Mendicino told reporters in June that while ArriveCan was created for COVID-19, "it has technological capacity beyond that to really shrink the amount of time that is required when you're getting screened at the border."
Before the pandemic, Canada had already started digitizing its border services with other initiatives, including installing customs kiosks at major airports starting in 2017 and introducing an eDeclaration app in 2018, which still exists, to cut down processing times.
Wylie said people were not using that app at a high volume before the pandemic, because it was voluntary and there were easy alternatives. But she said Ottawa has been using COVID-19 as an opportunity to speed up the transition.
"The federal government has been using a public health crisis to basically train people in a border modernization exercise that they have wanted to do," Wylie said, adding that modernization initiatives are fine as long as they are voluntary and alternatives are available.
How has the app affected travel across the land border?
About a quarter of people who cross into Canada from the U.S. by car don't use ArriveCan in advance, according to Pierre St-Jacques, a spokesman for the Immigration and Customs Union.
At the Canada-U. S. land border, a one-time exemption is in place for travellers who "may have been unaware" of the rules, the Canadian Border Services Agency confirmed. Out of five million crossings between May 24 and Aug. 4, the exemption was used 308,800 times, CBSA said in a statement.
But that's just a temporary fix, St-Jacques said, as officers who already feel spread thin because of staffing shortages find themselves acting as "IT consultants" and troubleshooting travellers' technical issues rather than doing what they're trained to do. "If the goal of the app is to make cross-border travel more efficient or more secure, well, it doesn't work in its current iteration," he said.
Border town mayors, border-city chambers of commerce and even duty-free stores have complained publicly that they think ArriveCan, along with other pandemic border restrictions, have been a deterrent to American tourists.
Why has ArriveCan become such a hot political topic?
Whether because Canadians are annoyed about the extra hassle, concerned about their privacy, sympathetic to border towns or simply fed up with the federal Liberals, Conservatives have an audience for their calls to eliminate ArriveCan.
Canadian acting darling Simu Liu joined the "scrap the app" bandwagon, challenging his followers to say a single nice thing about it in a tweet Tuesday, then saying immediately: "I failed the challenge."
Interim Conservative leader Candice Bergen said in a tweet Tuesday that ArriveCan created "unnecessary hurdles" and "only serves to hurt Canada's economy and tourism industry."
Some voices have gone a step further in claiming that the app is part of a broader effort to collect personal information and control the public. Conservative leadership candidate Leslyn Lewis called the whole thing a "surveillance experiment."
The privacy commissioner is also investigating a complaint about the app's collection and use of personal data.
This report by The Canadian Press was first published Aug. 16, 2022.
— With files from Sarah Ritchie
Marie-Danielle Smith, The Canadian Press
The plan by governments to reduce the use of fertilizer while war and other factors create a global food shortage, explained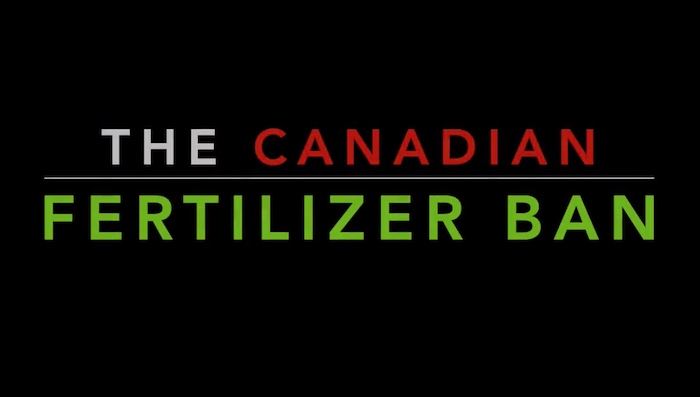 Once we acknowledge that over 80% of Canadians live in cities (and even more of us don't care much about poor people in other areas of the world) it's much easier to understand why the average Canadian isn't far more upset with the government's initiative to coerce farmers into cutting back on fertilizer use. As complex as the formulas are for estimating pollution amounts, there's also a very simple way to understand this government initiative. It might help to simplify this situation as much as possible. In order to help reduce Canada's share (about 1%) of global emissions (which a ton of scientists swear is making the world hotter.. Sorry not hotter.. but more climate changy…which actually somehow means worse for everyone everywhere) the government is strongly urging farmers to use less fertilizer and thereby produce less food.
Why would a farmer (who is a business operator) want to produce less food (which is the product farmers sell to feed the world)? That would be a tough sell. Until now, farmers have always taken pride in producing the best possible crops using the lowest possible inputs (all the expenses from gas to seed to fertilizer, etc). Who wouldn't? It's how they make their money. Perhaps that's why governments are coming out with programs that will pay farmers not to farm quite so much. Right here in Alberta there's a program that could pay an individual farmer up to $75,000.00 to cut back and be a better producer for people living 100 years from now.
Sure. That may sound a little offside when you consider global food shortages (another term for starving people) are expected to increase drastically in the coming months. You see the world is always somewhere between a little short of food and desperately short of food (depending on where you live you might feel more 'desperate' than inconvenienced). A simple minded person like myself might say "Why would we mess with this system that is feeding more people successfully than at any other time in world history?" Silly me. These guys are way beyond that simple thinking. That's why the government isn't asking farmers to consider what's happening in the world right now. The government is asking farmers to consider what 'might' happen sometime in the future.
Apparently in order to create a world with a more predictable (and apparently safe) climate, we should be OK if we have to sacrifice a few million (or multiple hundred million) eaters (another word for people) in the coming months and years.
Relax Canada. We're almost surely not going to miss a meal. Yah, we might have to double or triple down at the grocery store, but just think of that perfect summer day in the future. You'll be so happy when your child gleefully watches your grandchild in their paper swim suit splash away in the baby pool that's in the driveway where the car used to be out front of the rental (we won't be allowed to drive to the beach anymore but it won't be a big deal because we won't have cars anyway!) Too bad you can't be there in person because you can't travel because you're still getting that ESG score back up after that trip to see the kids a couple years back. Too bad you can't use that cool social media app to see what it looked like because you accidentally typed Turdo instead of Trudeau six months ago (stupid spellcheck).
Just think. No more storms. No more pesky record high or low temperatures. And water levels remain constant year in and year out. It's going to be awesome (for all the descendants of the people who get to eat in the next couple of years). Maybe we'll build a statue to honour today's fearless leaders who are so smart they have realized that it's NOT THEIR JOB TO PROTECT THE PEOPLE WHO VOTE FOR THEM TODAY, but to CREATE A BETTER FUTURE FOR THOSE NOT ALIVE YET WHO CAN AFFORD TO SURVIVE 5o and 100 and 1000 years from now! We'll certainly inscribe it with something like "These guys weren't afraid to crack a few eggs to make this omelette. Hope you enjoy omelettes!" I think the perfect location to put that statue will be Davos. I hear it's beautiful.
I digress. As a journalistic endeavour we should present both sides of thinking on this initiative to teach those simple farmers and their university educated consultants how to farm better with less fertilizer and more crop rotation, etc. (I'm still amazed farmers didn't already figure this out for themselves, but I bow to those worldly thinkers who make these plans on our behalf. Again 'our' would be the lucky people who will be inconvenienced by less food / more expensive food, and not so much the millions who might starve to death.) Anyway, a few thoughts from Agriculture Canada, followed by an informative (and entertaining) video presentation from a very well known Saskatchewan farmer.
—–
These statement have been pulled from the "Discussion Document: Reducing emissions arising from the application of fertilizer in Canada's agriculture sector" on the federal government's website. You can read it all here but I've pulled a couple of statements to help explain the brilliant future forward thinking that goes into plans like this.
" In December 2020, the Government of Canada announced its Strengthened Climate Plan, "A Healthy Environment and a Healthy Economy." It includes a number of measures affecting the agriculture sector, with a goal to reduce greenhouse gas (GHG) emissions, and increase carbon sequestration. This discussion paper addresses one of these measures: a national target to reduce absolute levels of GHG emissions arising from fertilizer application by 30% below 2020 levels by 2030.
Background
Agriculture was responsible for approximately 10% of Canada's GHG emissions in 2019, or 73 Mt CO2, which come from three main sources: enteric fermentation (24Mt), crop production (24Mt) , and on-farm fuel use (14Mt) (National Inventory Report, 2021.) Based on current data for 2019, emissions from synthetic fertilizers accounted for 12.75 Mt. While many players in the agriculture sector are already working to improve nutrient management and reduce emissions associated with crop production, fertilizers are responsible for a growing share of overall agricultural emissions.
Since the release of Canada's Strengthened Climate Plan, the Government of Canada has moved swiftly to implement its key aspects in order to create jobs, grow the economy and protect the planet. In April 2021, in line with its obligations under the Paris Agreement, the Government of Canada announced a new GHG emissions reduction target of 40-45% below 2005 levels by 2030. This target, along with other developments such as the passage of the Canadian Net Zero Emissions Accountability Act, which enshrines in legislation Canada's commitment to achieve net-zero emissions across the Canadian economy by 2050, highlights the need to reduce absolute GHG emissions across all economic sectors, including agriculture.
—–
This part is really interesting because it shows how fertilizer use is far more intense in Quebec and the Maritime provinces, though the bulk of the reductions will have to take place in Western Canada anyway. You know, because.. even though western farmers use less, there are more of them so they actually use more, plus they're farther away from Ottawa and have less representation per capita.. what was I saying?
Regional Variations
Fertilizer induced emissions are not spatially or temporally uniform across Canadian agricultural landscapes. The seasonal pattern of N2O emissions reflects the interaction between soil temperature, soil water and nitrate availability. Drier regions of the Prairies have much lower N2O losses than the moister regions of Eastern Canada. N2O emissions per hectare are greater in Eastern Canada as a result of the wetter climate and greater N application rates. However, the much larger land area in the Prairies vs. Eastern Canada results in greater total N fertilizer application in the Prairies and thus the total emissions are much higher in this region.
It is important to note that the strategies required to achieve the 30% N2O emission reduction objective will vary across the country as the emissions reduction potential is impacted by biophysical factors (soil type, soil humidity, climate), crop types, and climate change impacts.Footnote3
Figure 3 illustrates the differences between the fertilizer induced emissions patterns across the country, showing N2O emissions per hectare in 2018. The intensity of fertilizer emissions (emissions per ha) is higher east of Saskatchewan, indicating that more fertilizer is applied per hectare, resulting in more direct emissions on a per-acre basis. In addition, wetter conditions in the East result in more direct and indirect emissions.
—–
This part clearly explains how regions that use less fertilizer may be asked to cut back even more than regions using a lot more per capita, because.. because. Also it encourages farmers to stop pouring fertilizer out into the ditch and then grab a pinch and throw it over their right shoulder.
Objectives of the National Target for Fertilizer Emissions
In order to achieve a concrete reduction in overall emissions, the target is established relative to absolute emissions rather than emissions intensity. The Government of Canada has been clear that the objective of the national target for fertilizers is to reduce emissions, and that the primary method to achieve this is not to establish a mandatory reduction in fertilizer use that isn't linked to improved efficiency and maintaining or improving yields. Rather, the goal is to maximize efficiency, optimize fertilizer use, encourage innovation, and to work collaboratively with the agriculture sector, partners and stakeholders in identifying opportunities that will allow us to successfully reach this target.
—–
OK. I don't expect you were able to understand most of that. But they did their best to explain to those of us who aren't as good as planning future world scenarios as they are. Now that you see the way our fearless leaders think, in the interest of journalistic integrity we'll show you what one simple farmer thinks of being urged to use less fertilizer. If you haven't seen QDM before, please note he sometimes uses very descriptive adjectives (sometimes he turns them into verbs and nouns too) which might be a tad harsh for the younger folk. Please enjoy with a grain of salt and a malted beverage.