Results May 18: Balloting complete in membership review of Alberta Premier Kenney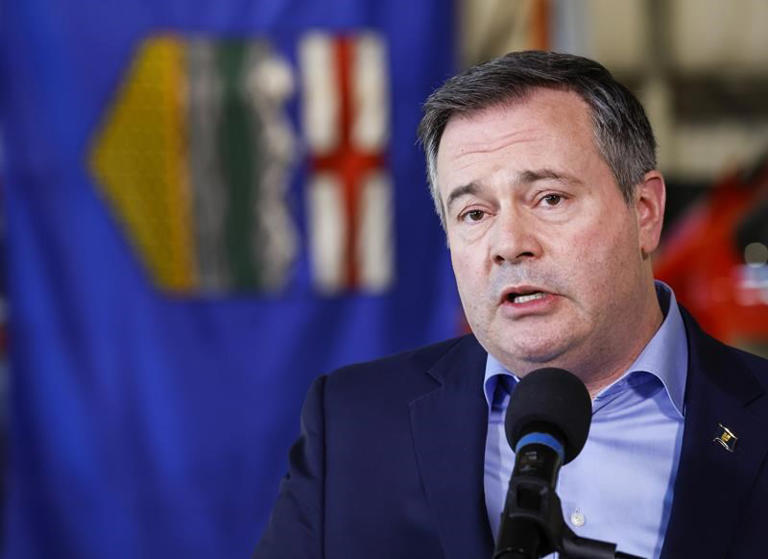 The expected 3,000 or so expected voters ballooned to 15,000. The party executive, citing a difficulty of logistics, announced the vote would be expanded to all 59,000-plus members and balloting done by mail.
Kenney opponents say the change was made because the large in-person voter rolls indicated Kenney was going to lose.
The board has denied that.
Kenney won the party's inaugural leadership review in 2017 in a race marred by allegations of collusion and voting irregularities. A multi-year RCMP investigation into allegations of criminal voter identity fraud continues.
The fallout from that review, coupled with suspicion over last-minute changes to this vote, has led to concerns over whether it will be conducted fairly. UCP president Cynthia Moore has said she is confident everything will be handled above board.
Kenney said as recently as this week that he is confident he will stay in the top job and that most of the party wants to move forward united.
The leadership review has become the cudgel that disgruntled party members and backbenchers have used to try to take Kenney to task for what they say are failures in leadership, sluggish fundraising and lagging poll numbers that suggest the door is wide open for an NDP win in next spring's election.
Members also criticized Kenney for COVID-19 pandemic health restrictions they deemed needlessly excessive.
Kenney and his staff have publicly crossed swords with several backbench caucus members who say he promised leadership driven by grassroots advice, but has delivered a tight-fisted, top-down administration that has ignored most input except for a small group of advisers.
Kenney in turn has characterized his opponents as extremists, hate pedlars, lunatics and kooks seeking to oust him. He has suggested that, by doing so, they risk pulling out the centre pole of his big-tent conservative party and reducing it to a rump of anger ripe for destruction.
Kenney needs 50 per cent, plus one, to stay on. If he doesn't, he has promised to quit — as per the rules — so a race could begin to pick a new leader.
If he wins, he has said, malcontents on his backbench will be expected to fall in line or face yet-to-be named consequences.
This report by The Canadian Press was first published May 12, 2022.
Dean Bennett, The Canadian Press
Judge sides with Enbridge Inc. in Michigan's latest effort to halt Line 5 pipeline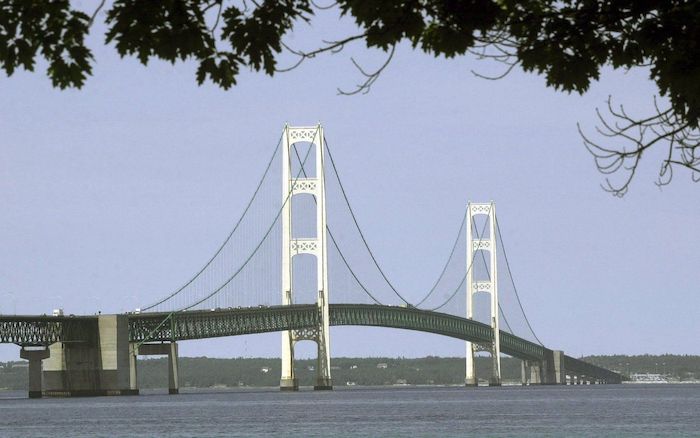 A judge in Michigan has ruled in favour of Enbridge Inc. in the company's long-running dispute with the state over the Line 5 cross-border pipeline.
In her ruling, Judge Janet Neff says the case belongs in federal court — a blow to Michigan Gov. Gretchen Whitmer's bid to shut down the pipeline.
It's the second time in nine months that Neff has sided with Enbridge on the question of jurisdiction.
Whitmer has been trying since November 2020 to shut down Line 5 for fear of a spill in the Straits of Mackinac, where the pipeline crosses the Great Lakes.
Proponents, including Canada's federal government, call Line 5 a vital and indispensable source of energy for Ontario, Quebec and several Midwestern states.
Environmental activists fear an anchor strike or technical failure could trigger a catastrophe in one of the area's most important watersheds.
This report by The Canadian Press was first published Aug. 18, 2022.
Reports: Flames closing in on signing UFA forward Nazem Kadri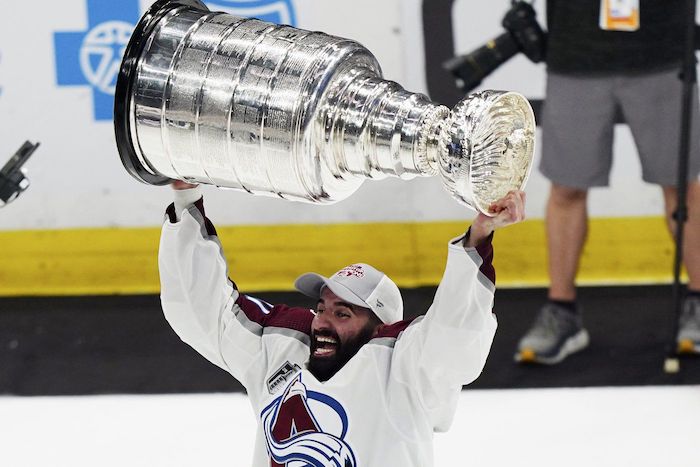 The Calgary Flames are closing in on a deal to sign unrestricted free agent Nazem Kadri, according to multiple media reports.
Sportsnet reported the deal is for seven years at US$7 million per season.
The Flames, according to Sportsnet and TSN, are moving forward Sean Monahan to the Montreal Canadiens to create salary cap space for Kadri's contract. Details of that trade have not been released.
The 32-year-old Kadri was one of the biggest names available in free agency after an All-Star season with Colorado that ended with the Avalanche winning the Stanley Cup.
Kadri had 87 points (28 goals, 59 assists) in 71 games for the Avalanche in 2021-22.
He added 15 points (seven goals, eight assists) in 16 playoff games, including the overtime winner in Game 4 of the Stanley Cup final against Tampa Bay. That was his return to action after being injured in Game 3 of the Western Conference final after being hit from behind by Edmonton forward Evander Kane.
Kadri's signing would be the latest chapter of a chaotic off-season for the Flames.
Calgary lost leading scorer and Hart Trophy candidate Johnny Gaudreau to the Columbus Blue Jackets early in free agency, then was informed that star forward Matt Tkachuk would not sign a contract extension after the upcoming season.
The Flames dealt Tkachuk to Florida for a package that included forward Jonathan Huberdeau, who had 115 points last season, and defenceman Mackenzie Weegar.
The Flames then locked up Huberdeau long-term with an eight-year, US$84-million contract extension.
Monahan, selected sixth overall by the Flames in the 2013 NHL Entry Draft, has played nine seasons in Calgary. The three-time 30-goal scorer tallied just eight goals and 15 assists for 23 points in 65 games last season.
This report by The Canadian Press was first published Aug. 18, 222.