RBC climate action mild enough to pass Texas fossil fuel test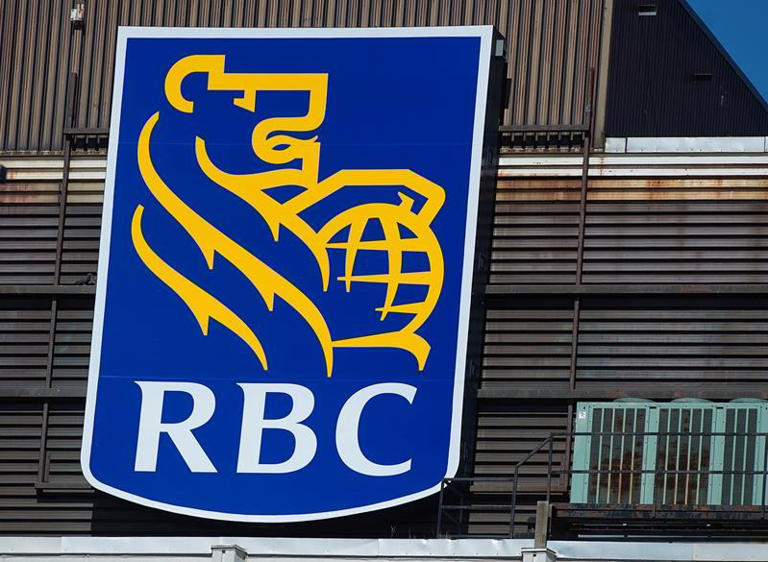 TORONTO — RBC's climate policies have been deemed mild enough to pass a Texas test on whether banks are boycotting oil and gas companies.
State Comptroller Glenn Hegar last week named 10 financial institutions including BlackRock Inc., Credit Suisse Group AG and UBS Group AG that it deems to be boycotting fossil fuels, which under a law passed last year means they are barred from participating in the state's sizable bond market.
"The environmental, social and corporate governance (ESG) movement has produced an opaque and perverse system in which some financial companies no longer make decisions in the best interest of their shareholders or their clients, but instead use their financial clout to push a social and political agenda shrouded in secrecy," said Hegar in a statement.
He said that while the state's investigation focused on boycotts rather than the wider movement, it found a systemic lack of transparency.
"Especially the use of doublespeak by some financial institutions as they engage in anti-oil and gas rhetoric publicly yet present a much different story behind closed doors."
The state's definition of boycotting energy companies includes any action, without ordinary business purpose, taken to limit a bank's commercial relations with an oil and gas company because it does not go beyond minimum environmental requirements.
RBC was one of 19 financial institutions that Texas flagged for further investigation, in part because of the bank's commitment to net-zero lending by 2050. Such commitments could lead banks to have to make tough decisions about what companies they lend to based on their environmental performance, while the state said it also factored in wider ESG ratings when trying to narrow down the list.
In a written response to the state's inquiry, RBC said it greatly values its relationship with Texas and asserts it does not boycott energy firms.
"RBC provides a wide range of financial services — including financing, underwriting, and advisory services — to many companies in the oil and gas industry, including those located in Texas."
The bank notes it has a credit risk exposure to the oil and gas sector of about $25 billion.
"RBC engages in billions of dollars of financial activity with energy companies and counts many energy companies among its clients."
Indeed, the bank's substantial funding of fossil fuel projects has been criticized by environmental groups that have pushed Canadian banks to limit their funding to the sector.
"We've seen no evidence that RBC is curtailing its massive fossil fuel financing or even setting credible climate targets, so it's not surprising they didn't end up on the Texas list, inaccurate though it may be," said Matt Price, director of corporate engagement at Investors for Paris Compliance.
A July report on bank climate action by the Transition Pathway Initiative found that RBC lagged banks like UBS and Credit Suisse on its decarbonization strategy, while also highlighting how most banks are still falling short on setting targets.
RBC said in its letter to Texas that along with funding fossil fuel companies it is, at the same time, committed to addressing climate change. It cites as examples its net-zero commitments, including setting interim financed emission reduction targets by 2023, and its $500 million sustainable financing target.
It also says that in the ordinary course of business it may decline to provide financial services that expose it to undue risk, noting its limits on greenfield coal-fired power plants and funding oil and gas exploration in the Arctic National Wildlife Refuge.
The Texas energy boycott law, along with a similar one targeting banks that boycott gun manufacturers and associations, pushed several major U.S. banks including Citigroup, Goldman Sachs, Bank of America and JPMorgan Chase out of the market last year, according to a research paper by University of Pennsylvania professor Daniel Garrett published in June.
His paper, written with Ivan Ivanov, a principal economist at the U.S. Federal Reserve Board, found that the Texas laws would mean citizens of the state would likely have to pay between about $300 million and $500 million in added interest costs because of the reduced competition in the state.
The paper also noted that TD Securities had submitted a letter last year attesting that it, too, was in compliance with the energy and gun laws, but withdrew the letter in March to potentially signal it was withdrawing from the market.
TD did not respond to a request for clarification.
While the withdrawal by several banks from the market might not be great for Texas taxpayers, it has likely benefited RBC. According to Bloomberg, the bank was able to jump up last year to become the No. 1 bond issuer in the state.
This report by The Canadian Press was first published Aug. 29, 2022.
Companies in this story: (TSX:RBC)
Ian Bickis, The Canadian Press
Britcoin? UK gets closer to launching a digital currency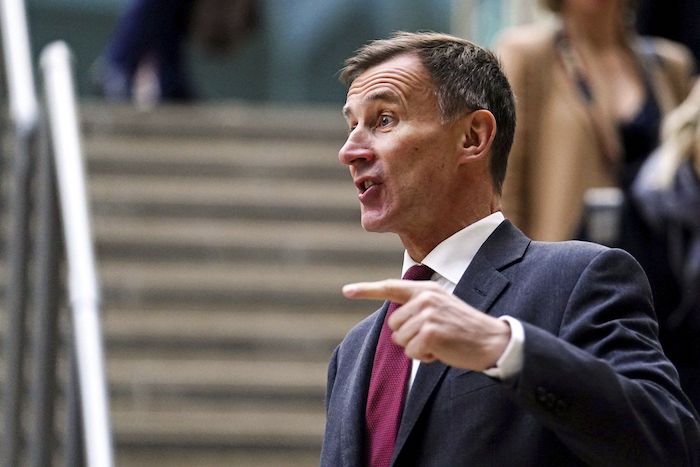 By Danica Kirka in London
LONDON (AP) — Britcoin is moving closer to reality.
U.K. authorities on Monday said British businesses and consumers are likely to need a digital version of the pound, formally asking for public comment on the idea of introducing a central bank digital currency.
Britain, home to the world's second-biggest financial center, is trailing former colonies such as Nigeria, the Bahamas and Jamaica in rolling out a digital currency. More than 80% of the world's central banks are considering launching digital currencies or have already done so, according to the consultant PwC.
"While cash is here to stay, a digital pound issued and backed by the Bank of England could be a new way to pay that's trusted, accessible and easy to use," Treasury chief Jeremy Hunt said in a statement. "That's why we want to investigate what is possible first, whilst always making sure we protect financial stability."
The call for public input comes almost two years after the Treasury and Bank of England said they were considering introducing a digital currency.
While Prime Minister Rishi Sunak suggested naming the initiative "Britcoin" when he was Treasury chief, the Bank of England has stressed that the potential currency shouldn't be confused with cryptocurrencies like Bitcoin.
Backed by the central bank, the new currency would be "reliable and retain its value over time," in contrast to cryptocurrencies that can fluctuate wildly and threaten the holdings of investors, the Bank of England says on its website.
That industry has been particularly unstable in recent months, escalating calls for greater regulation. Crypto crashes last yeartanked assets, while crypto exchange FTX's multibillion-dollar collapse and bankruptcy in November triggered fraud chargesagainst founder Sam Bankman-Fried.
The proposed digital currency would be denominated in pounds, with 10 pounds of digital currency always equal to a 10-pound note, the bank said. Held in a digital wallet, the currency could be used to pay for goods and services electronically.
Supporters of central bank digital currencies say they make digital transactions easier and cheaper and expand access to the financial system because they can be used by people who don't have bank accounts.
This is one of the reasons the Bahamas became the first country to introduce a digital currency in 2020. Nigeria and Jamaica have since followed suit, with China and more than 20 other countries running trial projects. The U.S. and European Union are considering introducing digital currencies.
But digital currencies also present risks, including cyberattacks, privacy concerns and the danger that they can be used by criminals.
Because money invested in central bank digital currencies is safer than a bank deposit, they also may draw savings away from commercial banks and weaken the financial system, critics argue.
A digital pound would have "risks but no obvious benefits," former Bank of England Gov. Mervyn King, now a member of the House of Lords, said recently.
While such digital currencies may be useful in countries that don't have effective banking systems, that's not the case in the Britain, he said.
"The government has said that it wants the U.K. to be at the forefront of innovation, crypto-assets and fintech, but we need to be selective and not driven by a misplaced enthusiasm for all things crypto," King said.
Armed man demanding savings takes Beirut bank staff hostage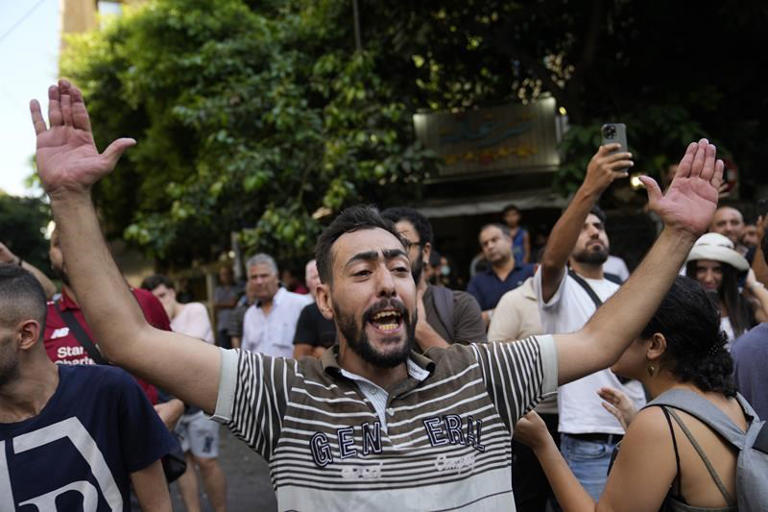 BEIRUT (AP) — A Lebanese man with a shotgun took up to 10 employees and customers hostage at a Beirut bank Thursday and threatened to set himself on fire with gasoline unless he was allowed to withdraw some of his trapped savings to pay his father's medical bills.
Soldiers and police converged on the area and sought to negotiate an end to the standoff.
The hostage drama in Beirut's bustling Hamra district was the latest painful episode in Lebanon's economic free-fall, now in its third year. Lebanon's cash-strapped banks since 2019 have put strict limits on withdrawals of foreign currency assets, effectively trapping the savings of millions of people.
The gunman, identified as 42 year-old Bassam al-Sheikh Hussein, entered a branch of the Federal Bank carrying a canister of gasoline, said a security official who spoke on condition of anonymity in line with regulations. The man fired three warning shots, the official said.
George al-Haj, head of the Bank Employees Syndicate, told local media that seven or eight bank employees were taken hostage along with two customers. The gunman released one hostage, who was taken away by ambulance.
A bank customer who fled the building told local media that the gunman was demanding to withdraw $2,000 to pay his hospitalized father's medical bills. Local media reported that he had about $200,000 stuck in the bank.
Hussein's brother Atef, standing outside the bank, told The Associated Press that his brother would be willing to turn himself in if the bank gave him money to help with his father's medical bills and family expenses.
"My brother is not a scoundrel. He is a decent man," Atef al-Sheikh Hussein said. "He takes what he has from his own pocket to give to others."
Lebanese army soldiers, police officers from the country's Internal Security Forces and intelligence agents surrounded the area.
Cellphone video showed the man with his shotgun, demanding his money. In another video, two police officers outside the locked bank entrance asked him to release at least one of the hostages, but he refused.
Lebanon is suffering from the worst economic crisis in its modern history. Three-quarters of the population has plunged into poverty, and the Lebanese pound has declined in value by more than 90% against the U.S. dollar.
Dozens of protesters gathered in the area during the standoff, chanting slogans against the Lebanese government and banks, hoping that the gunman would receive his savings. Some bystanders hailed him as a hero.
"What led us to this situation is the state's failure to resolve this economic crisis and the banks' and Central Bank's actions, where people can only retrieve some of their own money as if it's a weekly allowance," said Dina Abou Zor, a lawyer with the advocacy group Depositors' Union who was among the protesters. "And this has led to people taking matters into their own hands."
Abou Zor said Hussein's wife told her the family is heavily indebted and struggling to make ends meet.
Dania Sharif said her sister, who serves coffee and tea at the bank, was among the hostages and had not been harmed by the gunman. "He just wants his money," Sharif said, standing outside the bank. "I will not leave until my sister comes out."
In January, a coffee shop owner withdrew $50,000 trapped in a bank in Lebanon after taking employees hostage and threatening to kill them.
Kareem Chehayeb And Fay Abuelgasim, The Associated Press