Quebec to expand tracking-bracelet program for domestic violence suspects in 2023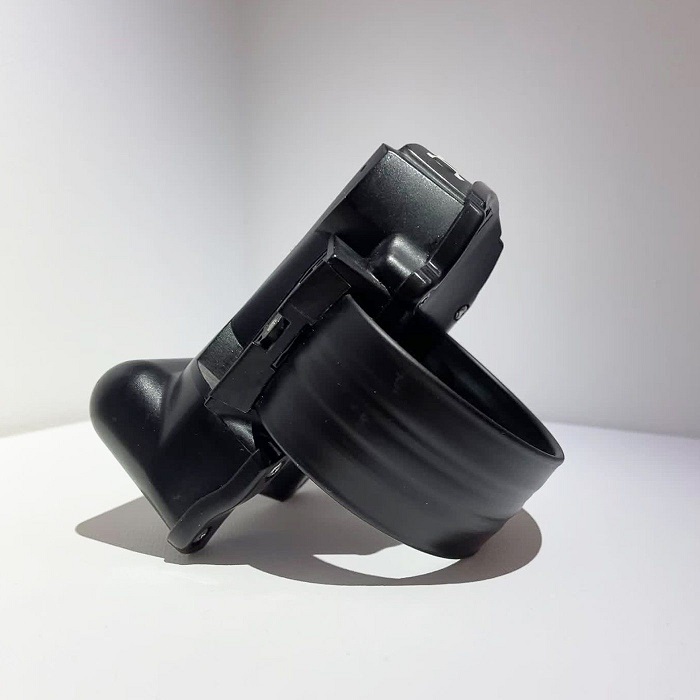 By Sidhartha Banerjee in Montreal
Twelve months ago Quebec became the first jurisdiction in Canada to launch a two-pronged tracking system for domestic violence suspects, and while victims' rights groups welcome the technology, they want to know more about its effectiveness.
The tracking equipment is composed of a bracelet for the suspect and a mobile device application that allows the victim to monitor the suspect's movements. Since the start of the program, Quebec authorities have used the bracelets in 20 cases, mostly in Quebec City and a few other areas of the province, excluding Montreal.
Louise Riendeau, a spokesperson with a victims' rights group that works with womens shelters, says the bracelets are a tool "but not a magic solution."
It's unclear how often authorities consider ordering suspects to wear the bracelets versus how many times the devices are used, Riendeau, with Regroupement des maisons pour femmes victimes de violence conjugale, said in a recent interview.
"There's very little information out there," Riendeau said, adding that her group doesn't know whether the technology makes victims feel more safe.
"We don't know if the victims felt more secure or if there were certain problems; if it placed them in a state of hypervigilance or if it was all positive."
The bracelet uses geolocation and is equipped with a speaker. If a suspect breaks his or her conditions — for example by being too close to the home or workplace of the victim — they will receive an alert through the bracelet's speaker. If the suspect doesn't comply, police are contacted.
The bracelets can only be used with a victim's consent. They can be imposed on suspects who are released on bail, serving a community sentence, or released conditionnaly upon serving a sentence in a provincial jail. Domestic violence suspects can be ordered to wear them by a judge, a jail warden, or an officer with Quebec's parole board or corrections service.
Advocates for victims say the bracelets should not be a substitute for detention.
In one Quebec City-area case, not long after the devices were introduced, a man with a history of conjugal violence offered to wear a bracelet while on bail, but a judge refused the request. The judge ruled that the accused had a history of breaching release conditions and ordered him in custody pending trial, adding that it was not up to the victim to manage the risk of the accused breaking court orders.
Victims' advocates also want to know whether the technology can be effective in rural areas, where police often patrol large territories and may not be able to respond quickly.
"The challenge is that Quebec is a big place and cellular and internet reception isn't perfect everywhere," Riendeau said. "We would like to have more information on the usage to ensure that it can be effective in places that are less densely populated than Quebec City."
Riendeau says groups have asked for a meeting with Public Security Minister François Bonnardel to get details about how the bracelet is being deployed.
The full roll out of the tracking system is expected in 2023, including in Montreal. A total of about 500 bracelets will be available provincewide, and authorities have said Quebec's program is expected to cost about $41 million over five years and that more bracelets could be added if there is demand.
The bracelet program is one 190 recommendations in a government-mandated report from December 2020 to combat gender-based violence, a list that includes the creation of specialized courts to deal with sexual and domestic violence cases. For now the bracelets are used only for suspects or offenders serving provincial sentences, as the project is carried out by the Quebec government.
"The decision to adopt the … bracelet for people sentenced to (a federal) penitentiary is the exclusive responsibility of the federal government," Louise Quintin, a spokesperson for Quebec's Public Security Department, said in an email.
"However, Quebec invites its federal and other provincial counterparts to follow suit with the adoption of such a measure and will be happy to provide them with the benefit of its expertise as needed."
In Ottawa, Bill C-233, a private member's bill, would amend the Criminal Code to require a judge to consider electronic monitoring devices before releasing suspects involved in conjugal violence cases. Quebec Conservative Sen. Pierre-Hugues Boisvenu, a longtime victims' rights advocate, has introduced a Bill S-205, which would oblige a person accused of intimate partner violence to wear an electronic tracking bracelet as soon as they are released on bail.
A spokesperson for Correctional Service Canada says the agency also uses tracking bracelets, to ensure suspects respect curfews and other conditions, but they said the technology doesn't come with an application for victims.
"CSC continues to monitor the evolution of the provincial electronic monitoring program targeting domestic violence in Quebec," the department said in an email.
This report by The Canadian Press was first published Dec. 29, 2022.
Glendale Skatepark now includes on-site mentors from the YMCA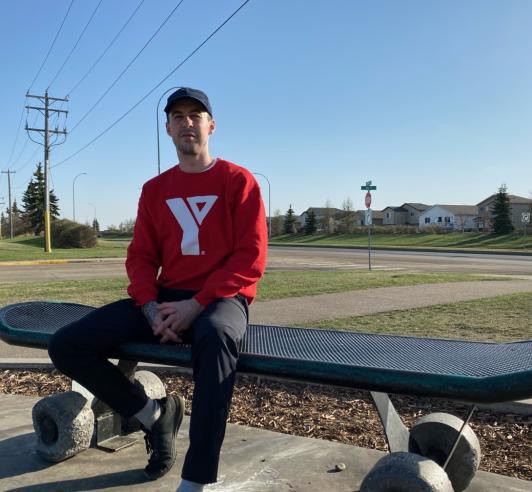 With consistent fair weather and summer right around the corner, skateboarders, BMXers and scooter-riders are excited to return to Red Deer's skateparks. Glendale Skatepark in Red Deer's north side is a popular choice, and has the added benefit of being staffed by Northside Community Centre YMCA's skatepark mentors.
The Y's skatepark mentors are experienced skaters and BMX bikers who want to help make sure the skatepark remains a safe and inclusive space for kids and youth of all skill levels and backgrounds to enjoy. They hang out at the park every day after school and on weekends, offering encouragement, teaching skills and providing water and snacks to anyone who wants it.
"The biggest part [for me] is just creating community engagement and connections," one skatepark mentor explained in a video on the YMCA's social media channels, adding, "engaging with the kids, teaching what you love to do… just being a positive influence on everyone and trying to make this place a better community."
The YMCA Skatepark Mentorship program was piloted in 2021, and after a successful season Border Paving Ltd. stepped up with a generous donation to make it possible for the Y to staff the park all summer long in 2022 and 2023. The Y has since expanded the program, and will have skatepark mentors and youth workers at the Red Deer Skatepark downtown in addition to Glendale, starting in July.
Youth can find YMCA skatepark mentors at the Glendale Skatepark Monday to Friday from 2:30 to 7:30pm, and noon–4pm on Saturdays and Sundays until the end of June. Starting in July, their weekday hours will expand to 12:30 to 8:30pm and they can be found at the Red Deer Skatepark downtown from 10am to 1pm every Tuesday, Wednesday and Thursday.
Visit ymcanab.ca/skatepark to meet Northside Community Centre YMCA's skatepark mentors for 2023 and learn more about youth programs at the Y.
Red Deer group cycling across Canada for Big Brothers, Big Sisters of Red Deer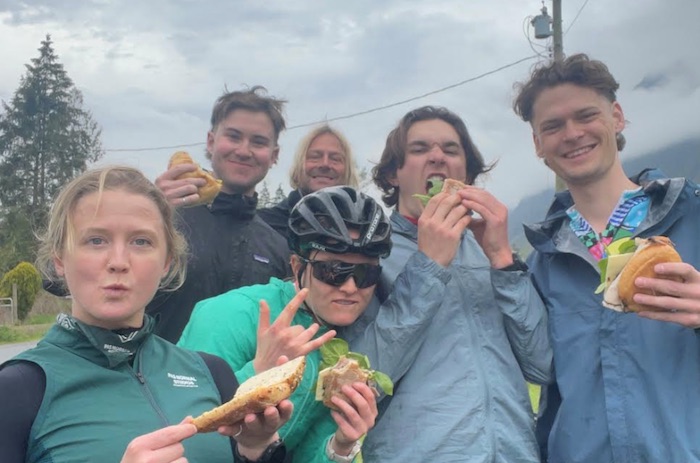 A Red Deer resident has gathered some friends and begun on a trek to cycle across Canada while raising funds for Big Brothers Big Sisters of Red Deer.
Ben Pelletier, a teacher in Red Deer, is a strong supporter and believer of BBBS and Youth HQ and decided that he wanted to use his cycling adventure from Vancouver to Halifax as a chance to give back.
In addition to Ben Pelletier other members of the group include Logan Davey, Keith Weber, Jade Weber, Tristan McDonald and Karina Bennett.
"As a teacher here in Red Deer, I have had the chance to visit Youth HQ, Big Brothers Big Sisters of Red Deer, and simply love what they do for the youth in this city. All donations will go directly to support this awesome organization" said Pelletier on his GoFundMe page for the event.
https://www.gofundme.com/f/the-great-cross-canada-biking-extravaganza?utm_campaign=p_cp+share-sheet&utm_content=undefined&utm_medium=social&utm_source=twitter&utm_term=undefined
The trek kicked off in Vancouver on May 1 and will see the group reach Halifax by the end of June. Youth HQ is excited to see the updates as this trek continues and will be sharing them on our social media channels throughout the coming weeks. Simply go to the "Gofundme" page and follow the group throughout their journey.
"We at Youth HQ applaud the efforts of this group of amazing individuals. What an adventure they are embarking upon, and what a great way to support the amazing work of Big Brothers and Big Sisters." States John Johnston, Community Engagement Manager, Youth HQ
---
From GoFundMe
Hello! I'm Ben Pelletier and alongside my pals Logan, Tristin, Jade, Karina and Keith, we will be cycling over 6000 km across Canada from Vancouver to Halifax, because why not!
This journey will take two months, from May 1st to the end of June, so why not try to raise a bit of money along the way!
As a teacher here in Red Deer, I have had the chance to visit Youth HQ, Big Brothers Big Sisters of Red Deer, and simply love what they do for the youth in this city. All donations will go directly to support this awesome organization!
So if you can, feel free to donate what you can while joining this motley crew on a cross Canada adventure that will be anything but dull!
Updates (5)
Yesterday
by Ben Pelletier,

Organizer
Day 4 is in the books! 127km's travelled today with 2,013m of elevation from Osoyoos to Grand Forks and it was full of ups and downs- our first flat tire, some more crazy heat, and a big climb up "Anarchy Hill", but the gang did amazing once again!
A little bbq burger dinner to end off the day put any sore muscles and achy bones in the rear view mirror, life is good!
Organizer
Ben Pelletier
Organizer
Red Deer, AB
BIG BROTHERS AND BIG SISTERS OF RED DEER AND DISTRICT
Registered nonprofit
Donations are typically tax deductible in Canada