Quebec mosque disappointed with ruling allowing killer to seek parole after 25 years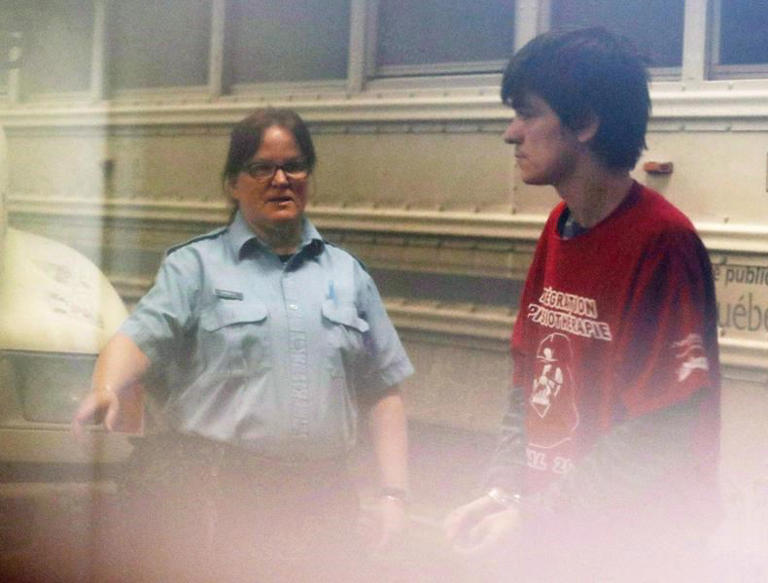 QUEBEC — Families of the victims of the Quebec City mosque shooter say they fear Friday's Supreme Court ruling means the 17 children who lost a father could one day meet the killer in the streets of Quebec's capital.
Canada's high court ruled that the killer who went on a deadly shooting spree at a Quebec City mosque in 2017 can apply for parole after 25 years behind bars. The court declared unconstitutional a 2011 Criminal Code provision that allowed a judge, in the event of multiple murders, to impose a life sentence and parole ineligibility periods of 25 years to be served consecutively for each murder.
Mohamed Labidi, president of the Islamic Cultural Centre of Quebec, where the killer shot dead six men on Jan. 29, 2017, said families of the victims expressed real concern the killer would be a free man within a relatively short period of time.
"Maybe parole (officials) will delay this release a bit (and) will take that into account, but that's our real fear," Labidi told a news conference.
The Islamic Cultural Centre of Quebec said in a statement Friday the high court decision did not give due consideration to "the atrocity and scourge of multiple murders" or to the hateful, Islamophobic, racist nature of the crime.
Members of the mosque said they were disappointed with the decision from the court, but they added it allows them to close the legal chapter and focus on the future.
"Philosophically, yes, we would like to turn the page and I, personally as an individual, want to turn the page," mosque co-founder Boufeldja Benabdallah told reporters. "I have been hurt enough and I have cried enough."
Benabdallah said the Supreme Court decision "breaks the balance" between a criminal's chance at reintegrating society and his or her victims' sense of justice.
"We take into account the rehabilitation of an individual … and to not give a punishment that is inadmissible, unusual or cruel," Benabdallah said. "But at the same time, the families who have been affected must also feel that they have won their case, that the killer is being punished for his crimes."
Alexandre Bissonnette pleaded guilty to six counts of first-degree murder and was sentenced to life in prison. Five others were seriously injured in the January 2017 attack, including one man who was left paraplegic and confined to a wheelchair. The six men who were shot dead left behind 17 children.
A trial judge found the 2011 parole ineligibility provision unconstitutional but did not declare it invalid, ultimately ruling Bissonnette must wait 40 years before applying for parole.
Quebec's Court of Appeal said the trial judge erred in making the ineligibility period 40 years and that the court must revert to the law as it stood before 2011, resulting in a total waiting period for Bissonnette of 25 years. The Crown appealed that decision.
The Supreme Court said the 2011 law violates the Charter of Rights and Freedoms and that in order to ensure respect for the inherent dignity of every individual, the Charter requires Parliament to leave a door open for rehabilitation, even in cases where this objective is of secondary importance.
One of Bissonnette's lawyers, Charles-Olivier Gosselin, said his client was relieved by the ruling.
"It's a second chance, a second life that Mr. Bissonnette can hope for to demonstrate to society that he can be an asset, that he can work on himself, move on and look forward," Gosselin said at the courthouse in Quebec City.
Daniel Bélanger, the chief prosecutor for Quebec City, said he would not comment on the decision out of deference to the high court, but he spoke of the victims and their families.
"This day marks for them the end of a long judicial process, but we are aware that it is not the end of their grieving and healing process," Bélanger said, reading from a prepared statement.
He said the Crown and police in Quebec City were diligent in their work all the way to the Supreme Court, demonstrating the capacity for the judicial system to conclude complex cases in the public's interest.
Bélanger reminded reporters in Quebec City that Bissonnette received a life sentence and it will be up to the parole board to decide whether he is released, which now won't come before 2042. The killer, he said, would be subject to strict conditions and surveillance by a parole officer for the rest of his life in the event he is freed from prison.
"Although this case has become a constitutional debate regarding the provisions of the Criminal Code, we need to remember, in closure, the six people murdered and the other victims of this attack on Jan. 29, 2017," Bélanger said.
"Our thoughts are now with the victims and their families and the community affected by this crime that has marked the collective consciousness. We praise their courage, their resilience and their dignity in this moment."
This report by The Canadian Press was first published May 27, 2022.
— By Sidhartha Banerjee in Montreal, with files from Caroline Plante in Quebec City.
The Canadian Press
Calgary police charge teen accused of trying to hire someone to murder another youth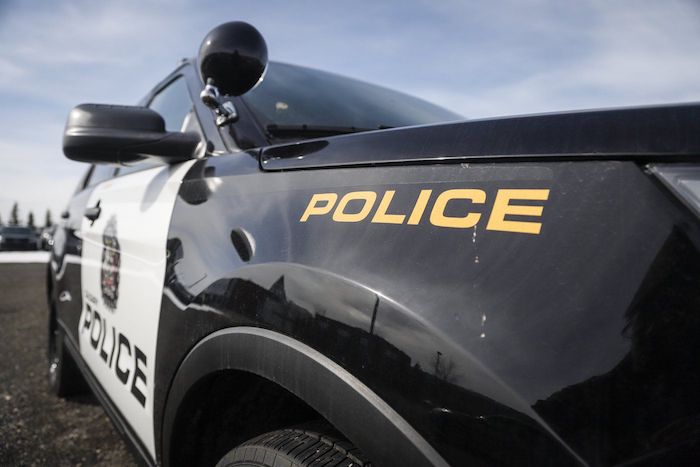 Calgary police are accusing a 16-year-old of trying to hire someone to kill another youth.
Police say in a release that they began investigating last month after getting a complaint.
After a six-week investigation, police say officers gathered enough evidence to support charging the teen.
Staff Sgt. Colin Chisholm says the allegations are disturbing and police are thankful they could investigate before anything tragic happened.
The teen was arrested on Tuesday and is charged with counselling to commit murder, breach of a court order and possession of marijuana.
The suspect cannot be named under provisions of the Youth Criminal Justice Act.
This report by The Canadian Press was first published June 29, 2022.
Alberta judge finds man guilty of manslaughter in death of one-year-old son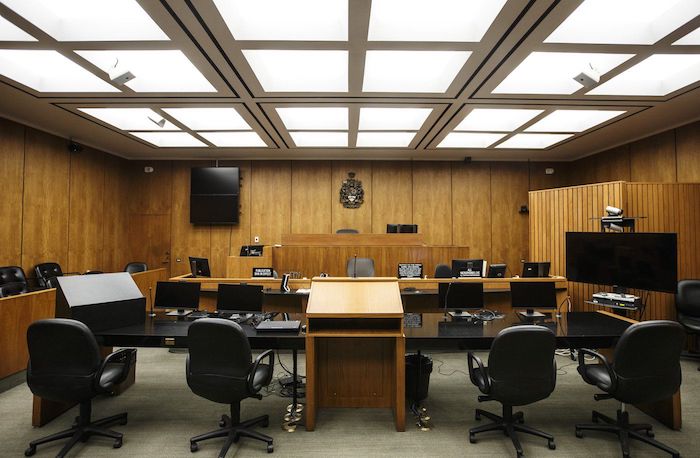 By Daniela Germano in Edmonton
An Alberta judge has found a man guilty of manslaughter in the death of his one-year-old son as well as of assaulting his young daughter.
The man's lawyer argued in court that the father should be found not criminally responsible for his son's death in November 2019.
Rory Ziv argued that a severe sleep disorder put the man from Fort Saskatchewan, Alta., in a state of automatism, which made him incapable of understanding his actions when he killed his son and injured his daughter, who was five at the time.
There is a publication ban on identifying the girl because she is a minor.
The man testified at trial that he has no memory of hurting his children, saying he fell asleep on the couch while caring for them. He said he dreamt he was being attacked and awoke to find that he injured his children.
A sleep expert also testified at trial after examining the man two years following the boy's death. Dr. Colin Shapiro said he found "thumbprints" of parasomnia, a disorder in which people do things while asleep that they are unaware of, such as sleepwalking.
Shapiro testified he saw multiple arousals during the man's deep sleep.
The man was initially charged with second-degree murder, but the prosecution asked the judge to consider a verdict of manslaughter instead.
Crown attorney Sandra Christensen-Moore said at trial earlier this month that evidence suggested the man was intoxicated at the time of the attack, which would affect his ability to form the intent needed for second-degree murder.
In announcing his verdict Wednesday, Justice John Henderson said it was more likely that the accused was suffering from severe withdrawal symptoms from his opioid addiction and lashed out at his children.
Court heard that the man has a history of substance abuse with cocaine, alcohol, heroin and prescription opioids. He admitted to self-medicating his back pain with heroin and illegally obtained Percocet.
Henderson said the man got into an argument with is partner the day of his son's death and threw a plate in the woman's direction because they did not have enough money for him to buy cigarettes.
"Certainly there is no doubt on the evidence that (the man) was having serious sleep difficulties and serious back pain at the time of these events," the judge said.
"I'm also satisfied that the evidence is very clear that he was experiencing other stressors, including financial issues and relationship issues. He was also experiencing significant symptoms of heroin withdrawal."
But Henderson said the defence was not able to prove that the man was in a state of automatism when he attacked his children.
"While I am satisfied that there is some evidence that could potentially support the conclusion of automatism, when I consider the totality of the evidence, I find it is not possible to come to that conclusion."
The father is to be sentenced at a later date.
The judge said the man, who was prone to explosive outbursts, adapted his story about what happened the day of his son's death as a way to rationalize his behaviour.
Henderson said such rationalization was most evident in the "evolving story" of the man's dream of being teleported and attacked by a shadow creature during which he was trying to protect his children.
"This story did not exist for more than one year after (the boy's) death and it only began evolving thereafter.
"The story was crafted to satisfy a narrative that would lead to a conclusion of automatism."
Henderson noted that a forensic psychologist testified that the man had unresolved anger issues.
The judge said the man became overwhelmed by his situation and burst out in an aggressive and disproportionate manner when striking his children.
"I conclude that this explanation is for the attack is much more likely than the conclusion of automatism."
This report by The Canadian Press was first published June 29, 2022.