'Pure business' at Biden-Putin summit: No hugs, no brickbats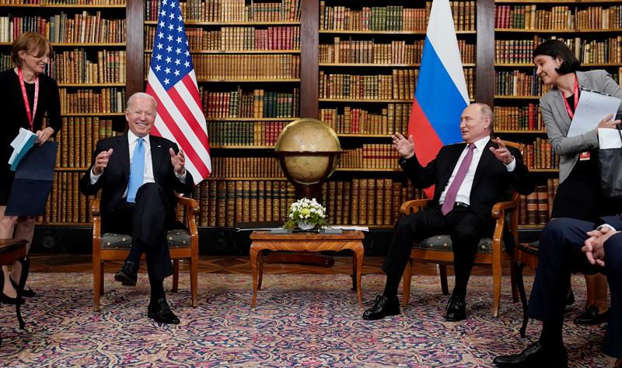 GENEVA (AP) — President Joe Biden and Russian President Vladimir Putin concluded their summit on Wednesday with an agreement to return their nations' ambassadors to their posts in Washington and Moscow and a plan to begin work toward replacing the last remaining treaty between the two countries limiting nuclear weapons.
But the two leaders offered starkly different views on difficult simmering issues including cyber and ransomware attacks originating from Russia.
Putin insisted anew that his country has nothing to do with such attacks, despite U..S. intelligence that indicates otherwise. Biden, meanwhile, said that he made clear to Putin that if Russia crossed certain red lines — including going after major American infrastructure — his administration would respond and "the consequences of that would be devastating,"
Will Putin change his behavior? Biden was asked at a post-summit news conference.
"I said what will change their behavior is if the rest of the world reacts" in a way that "diminishes their standing in the world," Biden said. "I'm not confident of anything. I'm just stating a fact."
Both leaders, who have stirred escalating tension since Biden took office in January, suggested that while an enormous chasm between the two nations remains the talks were constructive.
Putin said there was "no hostility" during three hours of talks, a session that wrapped up more quickly than expected.
When it was over, Putin had first crack at describing the results at a solo news conference, with Biden following soon after. Biden said they spent a "great deal of time" discussing cybersecurity and he believed Putin understood the U.S. position.
"I pointed out to him, we have significant cyber capability," Biden said. "In fact, (if) they violate basic norms, we will respond. … I think that the last thing he wants now is a Cold War."
Putin noted that Biden raised human rights issues with him, including the fate of opposition leader Alexei Navalny. Putin defended Navalny's prison sentence and deflected repeated questions about mistreatment of Russian opposition leaders by highlighting U.S. domestic turmoil, including the Black Lives Matter protests and the Jan. 6 Capitol insurrection.
Putin held forth for nearly an hour before international reporters. While showing defiance at queries about Biden pressing him on human rights, he also expressed respect for Biden as an experienced political leader.
The Russian noted that Biden repeated wise advice his mother had given him and also spoke about his family — messaging that Putin said might not have been entirely relevant to their summit but demonstrated Biden's "moral values." Though he raised doubt that the U.S.-Russia relationship could soon return to a measure of equilibrium of years past, Putin suggested that Biden was someone he could work with.
"The meeting was actually very efficient," Putin said. "It was substantive, it was specific. It was aimed at achieving results, and one of them was pushing back the frontiers of trust."
Putin said he and Biden agreed to begin negotiations on nuclear talks to potentially replace the New START treaty limiting nuclear weapons after it expires in 2026.
Washington broke off talks with Moscow in 2014 in response to Russia's annexation of Ukraine's Crimea and its military intervention in support of separatists in eastern Ukraine. Talks resumed in 2017 but gained little traction and failed to produce an agreement on extending the New START treaty during the Trump administration.
The Russian president said there was an agreement between the leaders to return their ambassadors to their respective postings. Both countries had pulled back their top envoys to Washington and Moscow as relations chilled in recent months.
Russia's ambassador to the U.S., Anatoly Antonov, was recalled from Washington about three months ago after Biden called Putin a killer; U.S. Ambassador to Russia John Sullivan left Moscow almost two months ago, after Russia suggested he return to Washington for consultations. Putin said that the ambassadors were expected to return their posts in the coming days.
The meeting in a book-lined room had a somewhat awkward beginning — both men appeared to avoid looking directly at each other during a brief and chaotic photo opportunity before a scrum of jostling reporters.
Biden nodded when a reporter asked if Putin could be trusted, but the White House quickly sent out a tweet insisting that the president was "very clearly not responding to any one question, but nodding in acknowledgment to the press generally."
Their body language, at least in their brief moments together in front of the press, was not exceptionally warm.
The two leaders did shake hands — Biden extended his hand first and smiled at the stoic Russian leader — after Swiss President Guy Parmelin welcomed them to Switzerland for the summit. When they were in front of the cameras a few minutes later—this time inside the grand lakeside mansion where the summit was held—they seemed to avoid eye contact.
For months, Biden and Putin have traded sharp rhetoric. Biden has repeatedly called out Putin for malicious cyberattacks by Russian-based hackers on U.S. interests, for the jailing of Russia's foremost opposition leader and for interference in American elections.
Putin has reacted with whatabout-isms and denials — pointing to the Jan. 6 insurrection at the U.S. Capitol to argue that the U.S. has no business lecturing on democratic norms and insisting that the Russian government hasn't been involved in any election interference or cyberattacks despite U.S. intelligence showing otherwise.
In advance of Wednesday's meeting, both sides set out to lower expectations.
Even so, Biden said it would be an important step if the United States and Russia were able to ultimately find "stability and predictability" in their relationship, a significant goal for a president who sees Russia as one of America's crucial adversaries.
Arrangements for the meeting were carefully choreographed and vigorously negotiated.
Biden first floated the meeting in an April phone call in which he informed Putin that he would be expelling several Russian diplomats and imposing sanctions against dozens of people and companies, part of an effort to hold the Kremlin accountable for interference in last year's presidential election and the hacking of federal agencies.
The White House announced ahead of the summit that Biden wouldn't hold a joint news conference with Putin, deciding it did not want to appear to elevate Putin at a moment when the U.S. president is urging European allies to pressure Putin to cut out myriad provocations.
Biden sees himself with few peers on foreign policy. He traveled the globe as a member of the Senate Foreign Relations Committee and was given difficult foreign policy assignments by President Barack Obama when Biden was vice president. His portfolio included messy spots like Iraq and Ukraine and weighing the mettle of China's Xi Jinping during his rise to power.
He has repeatedly said that he believes executing effective foreign policy comes from forming strong personal relations, and he has managed to find rapport with both the likes of Turkey's Recep Tayyip Erdogan, whom Biden has labeled an "autocrat," and more conventional Western leaders including Canada's Justin Trudeau.
But with Putin, who he once said has "no soul," Biden has long been wary. At the same time, he acknowledges that Putin, who has remained the most powerful figure in Russian politics over the span of five U.S. presidents, is not without talent.
"He's bright. He's tough," Biden said earlier this week. "And I have found that he is a — as they say … a worthy adversary."
___
Associated Press writer Zeke Miller in Washington and AP video journalist Daniel Kozin contributed reporting
—-
This story has been corrected to show that Geneva is not Switzerland's capital.
Jonathan Lemire, Vladimir Isachenkov And Aamer Madhani, The Associated Press
"Waning immunity?" Experts say term leads to false understanding of COVID-19 vaccines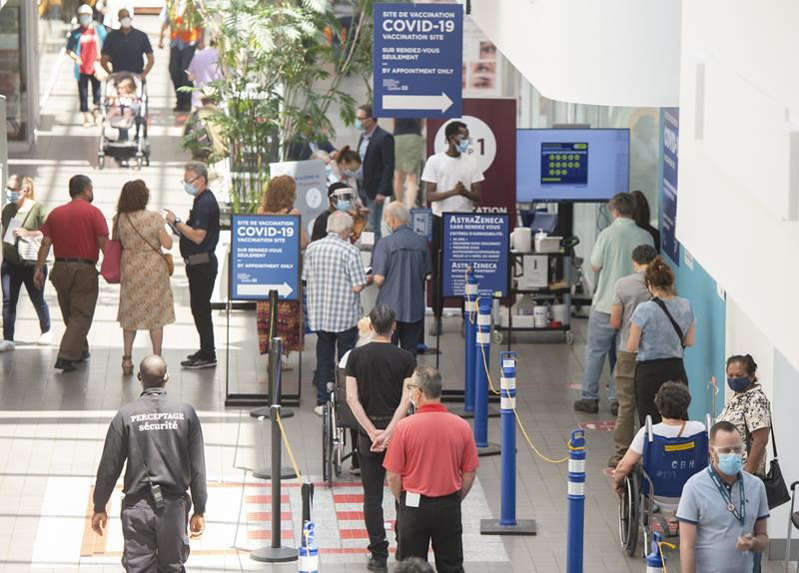 The idea of waning immunity has picked up steam in recent weeks, with some countries using it to justify rolling out third-dose COVID-19 vaccine boosters to their populations. But immunologists say the concept has been largely misunderstood.
While antibodies — proteins created after infection or vaccination that help prevent future invasions from the pathogen — do level off over time, experts say that's supposed to happen.
And it doesn't mean we're not protected against COVID-19.
Jennifer Gommerman, an immunologist with the University of Toronto, said the term "waning immunity" has given people a false understanding of how the immune system works.
"Waning has this connotation that something's wrong and there isn't," she said. "It's very normal for the immune system to mount a response where a ton of antibodies are made and lots of immune cells expand. And for the moment, that kind of takes over.
"But it has to contract, otherwise you wouldn't have room for subsequent immune responses."
Antibody levels ramp up in the "primary response" phase after vaccination or infection, "when your immune system is charged up and ready to attack," said Steven Kerfoot, an associate professor of immunology at Western University.
They then decrease from that "emergency phase," he added. But the memory of the pathogen and the body's ability to respond to it remains.
Kerfoot said B-cells, which make the antibodies, and T-cells, which limit the virus's ability to cause serious damage, continue to work together to stave off severe disease long after a vaccine is administered. While T-cells can't recognize the virus directly, they determine which cells are infected and kill them off quickly.
Recent studies have suggested the T-cell response is still robust several months following a COVID-19 vaccination.
"You might get a minor infection … (but) all of those cells are still there, which is why we're still seeing very stable effectiveness when it comes to preventing severe disease," Kerfoot said.
A pre-print study released this week by Public Health England suggested protection against hospitalization and death remains much higher than protection against infection, even among older adults.
So the concept of waning immunity depends on whether you're measuring protection against infection or against severe disease, Kerfoot said.
Ontario reported 43 hospitalized breakthrough cases among the fully vaccinated on Friday, compared to 256 unvaccinated hospitalized infections. There were 795 total new cases in the province that day, 582 among those who weren't fully vaccinated or had an unknown vaccination status.
British Columbia, meanwhile, saw 53 fully vaccinated COVID-19 patients hospitalized over the last two weeks, compared to 318 unvaccinated patients.
"You'll hear people say that vaccines aren't designed to protect infection, they're designed to prevent severe disease," Kerfoot said. "I wouldn't say necessarily it's the vaccine that's designed to do one or another … that's just how the immune system works."
Moderna released real-world data this week suggesting its vaccine was 96 per cent effective at preventing hospitalization, even amidst the more transmissible Delta variant, and 87 per cent effective at preventing infection — down from the 94 per cent efficacy seen in the clinical trials last year.
Moderna CEO Stéphane Bancel said that dip "illustrates the impact of waning immunity and supports the need for a booster to maintain high levels of protection."
Pfizer-BioNTech has argued the same with its own data, and an advisory panel to the U.S.-based Food and Drug Administration voted Friday to endorse third doses for those aged 65 and older, or at high risk for severe disease.
However, the panel rejected boosters for the general population, saying the pharmaceutical company had provided little safety data on extra jabs.
Gommerman said the efficacy data presented by Moderna doesn't signal the need for a third dose.
"The fact it protects 87 per cent against infection, that's incredible," she said. "Most vaccines can't achieve that."
Bancel said Moderna's research, which has yet to be peer reviewed, suggested a booster dose could also extend the duration of the immune response by reupping neutralizing antibody levels.
But Dr. Sumon Chakrabarti, an infectious physician in Mississauga, Ont., said looking solely at the antibody response is misleading, and could be falsely used as justification for an infinite number of boosters.
Israel, which has opened third doses for its citizens, recently talked about administering fourth doses in the near future.
"This idea of waning immunity is being exploited and it's really concerning to see," Chakrabarti said. "There's this idea that antibodies mean immunity, and that's true … but the background level of immunity, the durable T-cell stuff, hasn't been stressed enough."
While some experts maintain boosters for the general population are premature, they agree some individuals would benefit from a third jab.
The National Advisory Committee on Immunization has recommended boosters for the immunocompromised, who don't mount a robust immune response from a two-dose series.
Other experts have argued residents of long-term care, who were prioritized when the rollout began last December, may also soon need a third dose. The English study suggests immunity could be waning in older groups but not much — if at all — among those under age 65.
Chakrabarti said a decrease in protection among older populations could be due more to "overlapping factors," including their generally weaker immune systems and congregate-living situations for those in long-term care.
"These are people at the highest risk of hospitalization," he said. "Could (the length of time that's passed following their doses) be playing a role? Yeah, maybe."
While we still don't know the duration of the immune response to COVID-19 vaccination, Gommerman said immune cells typically continue to live within bone marrow and make small amounts of antibodies for "decades."
"And they can be quickly mobilized if they encounter a pathogen," she said.
This report by The Canadian Press was first published Sept. 19, 2021.
Melissa Couto Zuber, The Canadian Press
Taliban-run Kabul municipality to female workers: Stay home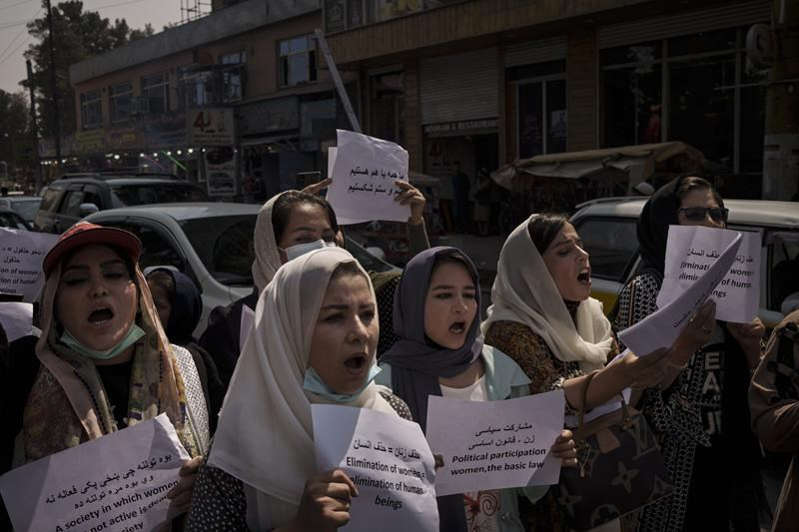 KABUL, Afghanistan (AP) — Female employees in the Kabul city government have been told to stay home, with work only allowed for those who cannot be replaced by men, the interim mayor of Afghanistan's capital said Sunday, detailing the latest restrictions on women by the new Taliban rulers.
Witnesses, meanwhile, said an explosion targeted a Taliban vehicle in the provincial city of Jalalabad, the second such deadly blast in as many days in an Islamic State stronghold.
The decision to prevent most female city workers from returning to their jobs is another sign that the Taliban, who overran Kabul last month, are enforcing their harsh interpretation of Islam despite initial promises by some that they would be tolerant and inclusive. In their previous rule in the 1990s, the Taliban had barred girls and women from schools, jobs and public life.
In recent days, the new Taliban government issued several decrees rolling back the rights of girls and women. It told female middle- and high school students that they could not return to school for the time being, while boys in those grades resumed studies this weekend. Female university students were informed that studies would take place in gender-segregated settings from now on, and that they must abide by a strict Islamic dress code. Under the U.S.-backed government deposed by the Taliban, university studies had been co-ed, for the most part.
On Friday, the Taliban shut down the Women's Affairs Ministry, replacing it with a ministry for the "propagation of virtue and the prevention of vice" and tasked with enforcing Islamic law.
On Sunday, just over a dozen women staged a protest outside the ministry, holding up signs calling for the participation of women in public life. "A society in which women are not active is (sic) dead society," one sign read.
The protest lasted for about 10 minutes. After a short verbal confrontation with a man, the women got into cars and left, as Taliban in two cars observed from nearby. Over the past months, Taliban fighters had broken up several women's protests by force.
Elsewhere, about 30 women, many of them young, held a news conference in a basement of a home tucked away in a Kabul neighborhood. Marzia Ahmadi, a rights activist and government employee now forced to sit at home, said they would demand the Taliban re-open public spaces to women.
"It's our right," she said. "We want to talk to them. We want to tell them that we have the same rights as they have."
Most of the participants said they would try to leave the country if they had an opportunity.
The explosion Sunday in Jalalabad targeting a Taliban vehicle was the second such deadly blast in as many days in an Islamic State stronghold.
The Taliban and IS extremists are enemies, and fought each other even before the Taliban seized control of Afghanistan last month.
Witnesses sid Sunday's blast targeted a vehicle of the border police, which is now run by the Taliban. Initial reports said five people were killed, including two civilians, among them a child. The Taliban were not immediately available for comment about possible casualties among their ranks.
Also on Sunday, interim Kabul Mayor Hamdullah Namony gave his first news conference since being appointed by the Taliban.
He said that before the Taliban takeover last month, just under one-third of close to 3,000 city employees were women, and that they had worked in all departments.
Namony said the female employees have been ordered to stay home, pending a further decision. He said exceptions were made for women who could not be replaced by men, including some in the design and engineering departments and the attendants of public toilets for women. Namony did not say how many female employees were forced to stay home.
"There are some areas that men can't do it, we have to ask our female staff to fulfill their duties, there is no alternative for it," he said.
Across Afghanistan, women in many areas have been told to stay home from jobs, both in the public and private sectors. However, the Taliban have not yet announced a uniform policy. The comments by the Kabul mayor were unusually specific and affected a large female work force that had been involved in running a sprawling city of more than 5 million people.
Namony also said the new government has begun removing security barriers in Kabul, a city that has endured frequent bombing and shooting attacks over the years. Such barriers — erected near ministries, embassies and private homes of politicians and warlords — had been commonplace in Kabul for years.
The mayor said private citizens would be charged for the work of taking down the barriers. While he said most barriers had been removed, reporters touring the city noted that barriers outside most government installations and embassies had been left in place.
The Taliban have tried to present themselves as guarantors of security, in hopes that this will win them support from a public still widely suspicious of their intentions. Under the previous government, a rise in crime had been a major concern for ordinary Afghans.
Perhaps the toughest challenge faced by the new Taliban rulers is the accelerated economic downturn. Even before the Taliban takeover, Afghanistan was plagued by major problems, including large-scale poverty, drought and heavy reliance on foreign aid for the state budget.
In a sign of growing desperation, street markets have sprung up in Kabul where residents are selling their belongings. Some of the sellers are Afghans hoping to leave the country, while others are forced to offer their meager belongings in hopes of getting money for the next meal.
"Our people need help, they need jobs, they need immediate help, they are not selling their household belongings for choice here," said Kabul resident Zahid Ismail Khan, who was watching the activity in one of the impromptu markets.
"For a short-term people might try to find a way to live, but they would have no other choice to turn to begging in a longer term," he said.
___
Associated Press writer Rahim Faiez in Istanbul contributed.
Kathy Gannon, The Associated Press