Province hopes new physician training in Lethbridge and Grande Prairie will mean more rural doctors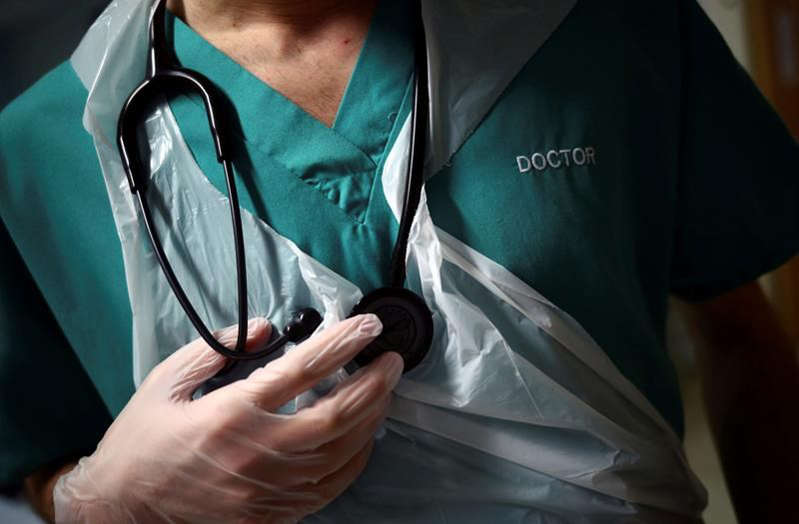 Addressing rural physician shortages
To help bring more physicians to rural Alberta, Alberta's government is working to offer physician training in Lethbridge and Grande Prairie.
Alberta has the best front-line health-care workers in the world, and Alberta's government is working to ensure that Albertans have access to the care they need, when and where they need it. Rural Albertans are disproportionately affected by the nation-wide shortage of healthcare workers and their community members cannot access physician training close to home.
Alberta's government is investing $1 million to explore ways that regional post-secondary institutions, such as the University of Lethbridge and Northwestern Polytechnic, can help deliver medical education outside of Edmonton and Calgary. Research shows that positive learning experiences in rural health-care settings lead to more physicians choosing to pursue careers in rural areas.
"Over the past year, we've made strategic investments to address health care labour shortages, including through the largest expansion of post-secondary seats in Alberta's history. Partnering with Alberta's two medical schools and institutions in northern and southern Alberta to train doctors locally is the best path to ensuring we meet rural needs."
The funds will be used by the University of Alberta, University of Calgary, University of Lethbridge and Northwestern Polytechnic to support collaborative planning. This will include detailed plans to support regional health professions training centres in Lethbridge and Grande Prairie.
"Expanding medical training in rural areas creates new opportunities for students who want to remain in their communities while making other students familiar with regions of the province and types of work they may not have considered before. Expanding training opportunities is just one way we're addressing the shortage of rural doctors to ensure Albertans get the care they need when and where they need it."
Plans for rural training opportunities include hands-on learning experiences in rural communities surrounding regional hubs. These opportunities will support the recruitment of physicians to teach and train medical students and residents, while increasing access to physician services.
"An investment in rural medical training is a direct investment in the future of rural and remote health in Alberta. We look forward to building on our existing relationships with partners across Alberta and significantly expanding the opportunities for future health professionals to learn and enter practice outside our largest urban centres, toward the goal that drives everyone involved in the health professions in this province — readily available, easily accessible, world-class health care for all."
"We at the University of Calgary's Cumming School of Medicine are excited about working collaboratively with our colleagues across the province to provide innovative educational solutions for health workforce shortages particularly in the rural areas. There are many factors and initiatives required to help the situation and expanding physician training capacity in Alberta post-secondaries can lead to a healthier population."
This funding is the latest investment from Alberta's government to ensure students have access to the education, training and skills students need to succeed in tomorrow's economy. At the same time giving confidence to industry, businesses and investors that regional workforce needs will be met.
Previously in Budget 2022, Alberta's government announced the targeted enrolment expansion initiative which invested more than $171 million into Alberta's post-secondary system to create nearly 10,000 new seats over three years in high-demand programs. More than 2,400 of those new seats were in nursing, health care aide and paramedic programs.
Alberta's government has also signed a new agreement with the Alberta Medical Association. This includes $15 million annually to support physician recruitment and retention for physicians who practise full-time in underserved areas, an additional $12 million annually for the Rural Remote Northern Program, and a one-time investment of $2 million to increase funding for the existing RESIDE program that provides incentives for family physicians to practise in Alberta's underserved rural and remote communities.
Quick facts
There are two medical schools in Alberta, located at the University of Alberta and the University of Calgary.
The Ministries of Health and Advanced Education are jointly responsible for the education of physicians in Alberta. Advanced Education is responsible for undergraduate medical education. Health is responsible for postgraduate medical education or residency training, including international medical graduates, rural medical programs, resident physician compensation, and the Academic Medicine and Health Services Program.
Police investigating how shooter got firearm after autopsy and balistic analysis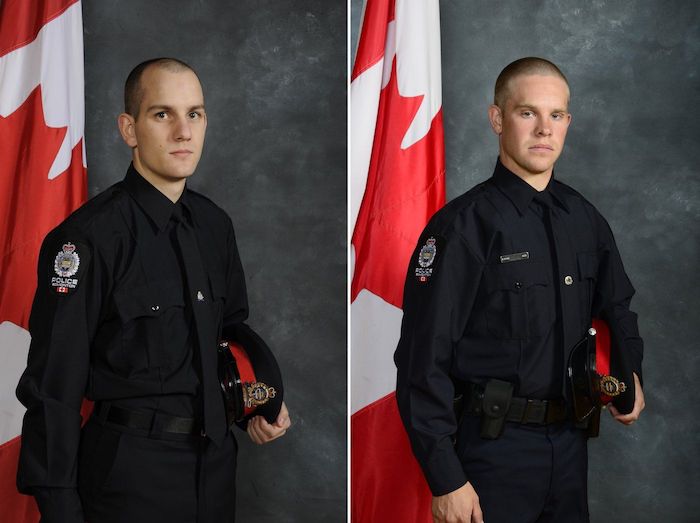 News release from the Edmonton Police Service
Autopsy on shooter, ballistic analysis complete in line of duty deaths
An autopsy on the shooter and ballistic analysis of the firearm have been completed in the Mar. 16, 2023 EPS line of duty deaths.
The Edmonton Medical Examiner conducted an autopsy on Mar. 22, 2023, and confirmed that the 16-year-old male shooter's cause of death was a single gunshot wound to the head consistent with being self-inflicted.
"We recognize that there is intense public interest in this investigation," says EPS Deputy Chief Devin Laforce. "At this time, our priorities need to be the integrity of ongoing investigations, including the origin of the firearm, as well as the safety and privacy of all the families affected by this tragedy. For these reasons, we are not releasing or confirming the name of the deceased."
A bullet casing recovered from the scene of a Mar. 12, 2023 shooting at a nearby restaurant in the area of 133 Street and 114 Avenue has been forensically matched to the firearm that was recovered at the 132 Street and 114 Avenue apartment, where Constable Brett Ryan and Constable Travis Jordan were fatally shot on Mar. 16, 2023.
Investigators believe the suspect in the Mar. 12 shooting to be the same 16-year-old male responsible for the deaths of the two EPS members, although this has yet to be confirmed. Detectives are also working to trace the origins of the firearm and how it came to be in the youth's possession.
At this time, investigators continue to believe that the youth's parents, police dispatch and Constables Ryan and Jordan had no information to suggest there was a firearm in the home when the family dispute call for service was made on Mar. 16.
"Both events have been served by robust investigations that have followed all lines of inquiry," says Deputy Chief Devin Laforce. "All tips and other investigative avenues were pursued exhaustively by the investigating teams."
The male shot on Mar. 12 in the restaurant remains in hospital in critical but stable condition, and the youth's mother who was shot on Mar. 16 remains in hospital in serious but stable condition.
Search of four Edmonton homes results in Cocaine and Meth bust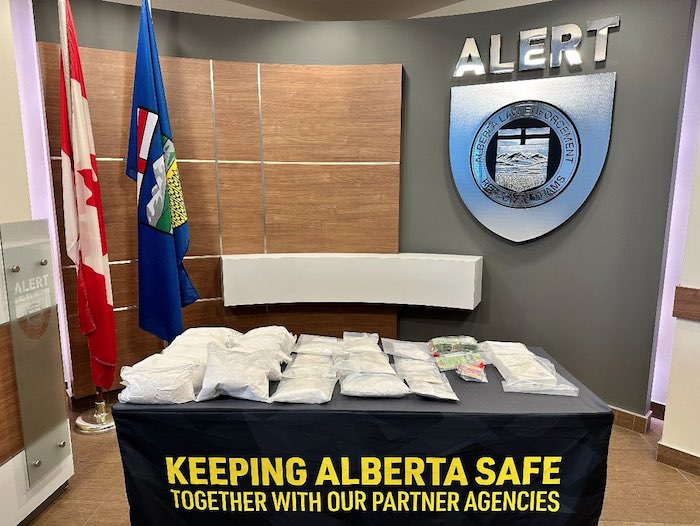 News release from the Alberta Law Enforcement Response Team (ALERT)
Cocaine seized after four Edmonton homes searched
More than two kilograms of cocaine, cash, and four vehicles have been seized following an ALERT Edmonton investigation into cocaine trafficking.
The investigation began in October 2022. Police were able to identify four homes and four vehicles linked to the drug trafficking operation.
"Through the course of this five-month investigation, officers were able to identify several suspects, and seized several pieces of equipment which were being used to produce large, commercial-sized quantities of product. This tells us that this was a much bigger, sophisticated operation," said Sgt. Jeff Woodliffe, ALERT Edmonton.
On February 23, 2023, police searched four homes and seized the following items as evidence:
2.6 kgs of cocaine;
28 grams of methamphetamine;
10 kgs of a cocaine buffing agent; and
$11,000 in cash.
The investigation remains ongoing as investigators prepare reports and disclosure for Crown Counsel.
The Edmonton Police Service assisted throughout the investigation.
Members of the public who suspect drug or gang activity in their community can call local police, or contact Crime Stoppers at 1-800-222-TIPS (8477). Crime Stoppers is always anonymous.
ALERT was established and is funded by the Alberta Government and is a compilation of the province's most sophisticated law enforcement resources committed to tackling serious and organized crime.