Province demanded plan: Edmonton mayor outlines ways city will try to curb crime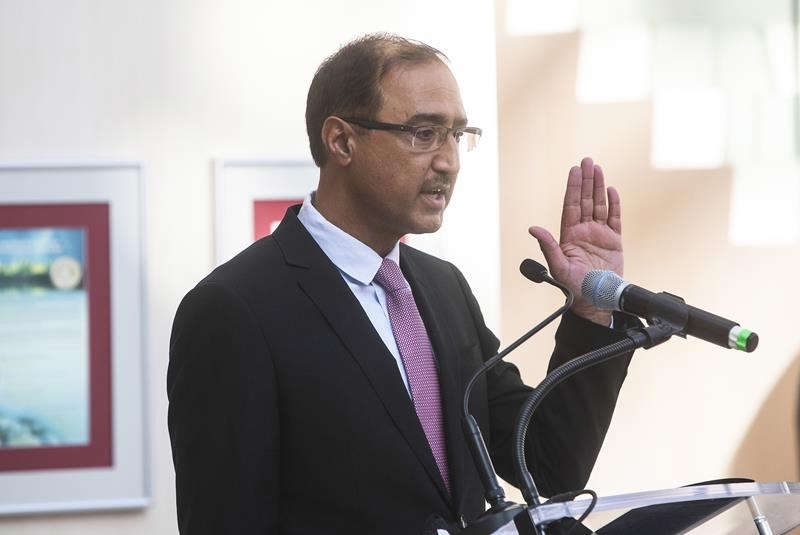 He added that Calgary also receives 40 to 50 per cent more in funding to support community efforts to end homelessness.
"I don't understand the reason for this discrepancy when both cities are facing similar challenges," he said.
"We're asking the government of Alberta to immediately close this discrepancy and provide Edmonton the same level of support they provide to Calgary."
Sohi's comments come after the city published Thursday the final version of its safety plan for downtown, Chinatown and the transit system. The city abided by a deadline set two weeks ago by Justice Minister Tyler Shandro.
Shandro used his ministerial power to demand a report from the city on what is being done to get crime under control. In a letter to Sohi on May 26, Shandro also pointed to the recent killings of two men in Chinatown.
Sohi said he had been working on problems affecting the city's core since he took office in October. He has said the areas of action that help address social disorder — mental health, drug addiction and homelessness — are mainly within the province's jurisdiction.
"If (the province is) really and truly serious about safety and about the well-being of Edmontonians, then give us the same support that you give Calgary," he said.
The plan combines immediate steps and longer-term initiatives.
In the short term, the city will put more police and peace officers on the street, fund private security to patrol Chinatown, implement programs to prevent and respond to drug overdoses, and increase responses to encampments and derelict homes.
There is also a plan to immediately set up an operations centre in Chinatown for police, peace officers and staff from social agencies. A location is yet to be determined.
Several initiatives call for cleaning streets and back alleys several times a day, adding more public washrooms in core neighbourhoods, and implementing a needle cleanup program.
Longer-term initiatives include decentralizing social services from core neighbourhoods and streetscape improvements.
Sohi also said the province should increase funding for Edmonton police to reflect population growth and inflation.
"In 2008, the province funded 105 police officers for our city, but capped the per capita cost to $100,000," he said. "That funding has not been adjusted for inflation and, in 2022, the cost per officer has nearly doubled."
Sohi added the city has made up that shortfall by increasing property taxes.
Shandro said in a statement Thursday that the plan has been submitted to his office and is being reviewed
"I am encouraged by the constructive discussions I've had with Mayor Sohi and the recent steps municipal officials have taken to improve public safety for Edmontonians — including city council's vote to amend the municipal transit bylaw to ban loitering and drug use on public transit," he said.
"There is still a considerable amount of work to do to address crime and violence in downtown Edmonton and make it safer for everyone, but these are positive steps in the right direction."
This report by The Canadian Press was first published on June 9, 2022.
Daniela Germano, The Canadian Press
Judge sides with Enbridge Inc. in Michigan's latest effort to halt Line 5 pipeline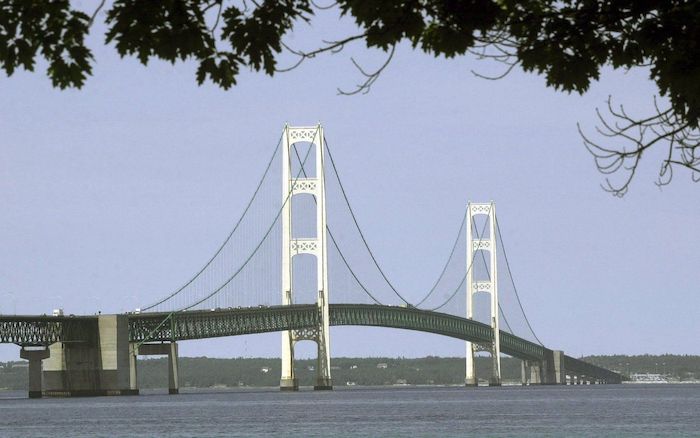 A judge in Michigan has ruled in favour of Enbridge Inc. in the company's long-running dispute with the state over the Line 5 cross-border pipeline.
In her ruling, Judge Janet Neff says the case belongs in federal court — a blow to Michigan Gov. Gretchen Whitmer's bid to shut down the pipeline.
It's the second time in nine months that Neff has sided with Enbridge on the question of jurisdiction.
Whitmer has been trying since November 2020 to shut down Line 5 for fear of a spill in the Straits of Mackinac, where the pipeline crosses the Great Lakes.
Proponents, including Canada's federal government, call Line 5 a vital and indispensable source of energy for Ontario, Quebec and several Midwestern states.
Environmental activists fear an anchor strike or technical failure could trigger a catastrophe in one of the area's most important watersheds.
This report by The Canadian Press was first published Aug. 18, 2022.
Reports: Flames closing in on signing UFA forward Nazem Kadri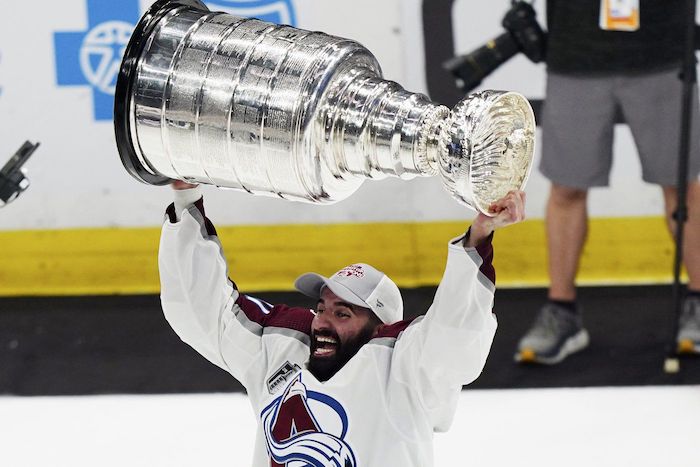 The Calgary Flames are closing in on a deal to sign unrestricted free agent Nazem Kadri, according to multiple media reports.
Sportsnet reported the deal is for seven years at US$7 million per season.
The Flames, according to Sportsnet and TSN, are moving forward Sean Monahan to the Montreal Canadiens to create salary cap space for Kadri's contract. Details of that trade have not been released.
The 32-year-old Kadri was one of the biggest names available in free agency after an All-Star season with Colorado that ended with the Avalanche winning the Stanley Cup.
Kadri had 87 points (28 goals, 59 assists) in 71 games for the Avalanche in 2021-22.
He added 15 points (seven goals, eight assists) in 16 playoff games, including the overtime winner in Game 4 of the Stanley Cup final against Tampa Bay. That was his return to action after being injured in Game 3 of the Western Conference final after being hit from behind by Edmonton forward Evander Kane.
Kadri's signing would be the latest chapter of a chaotic off-season for the Flames.
Calgary lost leading scorer and Hart Trophy candidate Johnny Gaudreau to the Columbus Blue Jackets early in free agency, then was informed that star forward Matt Tkachuk would not sign a contract extension after the upcoming season.
The Flames dealt Tkachuk to Florida for a package that included forward Jonathan Huberdeau, who had 115 points last season, and defenceman Mackenzie Weegar.
The Flames then locked up Huberdeau long-term with an eight-year, US$84-million contract extension.
Monahan, selected sixth overall by the Flames in the 2013 NHL Entry Draft, has played nine seasons in Calgary. The three-time 30-goal scorer tallied just eight goals and 15 assists for 23 points in 65 games last season.
This report by The Canadian Press was first published Aug. 18, 222.