'Pent up demand': Calgary Stampede returns with parade, spectators and no limits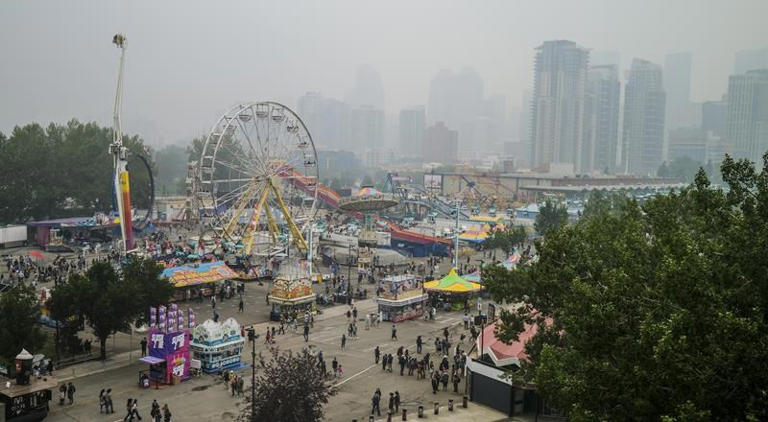 CALGARY — The rides are going up, concession stands are waiting, stuffed animals are displayed at games tables and the Calgary Stampede is raring to go Friday in its first return to full capacity since the start of the COVID-19 pandemic.
The 10-day celebration of cowboy life was cancelled for the first time in its 112-year history in 2020.
It was back last year with a scaled-down version that included rapid COVID tests being required to enter some tents, a limit on how many people could be at Stampede Park and physical distancing guidelines.
In addition, the popular chuckwagon races were cancelled and the parade was held on the Stampede grounds with no spectators allowed.
That's not the case this year.
"Stampede is back. It's been a tough couple of years for all of us, so you can feel the vibe around here and we're looking forward to the excitement," said Steve McDonough, the Stampede's president and chairman of the board.
"Everything is back to what you know and love, but it's even better. We've taken all the learnings from last year and we've redesigned the Calgary Stampede for the future — it's ready to go."
McDonough said the event isn't about to throw caution to the wind after COVID-19. He said there will still be hand sanitation stations throughout the park, there will be places people can go to avoid the crowds and masks are optional for people who might be a little bit nervous.
"Last year people were very, very cautious. I don't think we're going to break any attendance records. Last year it was at about 532,000 people," he said.
"If we come up to the million I'll be extremely happy."
McDonough is relieved that the limited Stampede went ahead last year at a time when public events were unheard of.
"We're still going to be shaking the rust off and if we didn't have the 2021 Calgary Stampede it would have been that much more difficult," he said.
"We were the first major group and gathering in Canada. Our protocols were used by every other sport and fair gatherings across Canada."
Scooter (Greg) Korek, vice-president of client services for North American Midway Entertainment, will be making his 45th appearance at the Stampede.
Growing up in Calgary ,he joined the midway group as a teen. He said the return of regular fairs has been spectacular and began in Miami in March. It was most recently in Manitoba.
"I think there's some pent-up demand out there in the community and some of these fairs, in Manitoba, hadn't played since 2019 and we had a spectacular run and I don't expect anything less here at the Stampede," said Korek, who's 62.
"We're kind of putting the pandemic behind us and getting on with some fun."
North American Midway Entertainment was forced to quarantine for two weeks last year before being allowed to set up shop in Calgary.
Korek said the layout of the midway will be slightly different this year to accommodate the expansion going on throughout the park. He said there are three new rides this year including the largest travelling ferris wheel in Canada
The Calgary Stampede runs from Friday to July 17.
This report by The Canadian Press was first published July 7, 2022.
Bill Graveland, The Canadian Press
E3 Lithium gets $37M from feds to support oilfield lithium extraction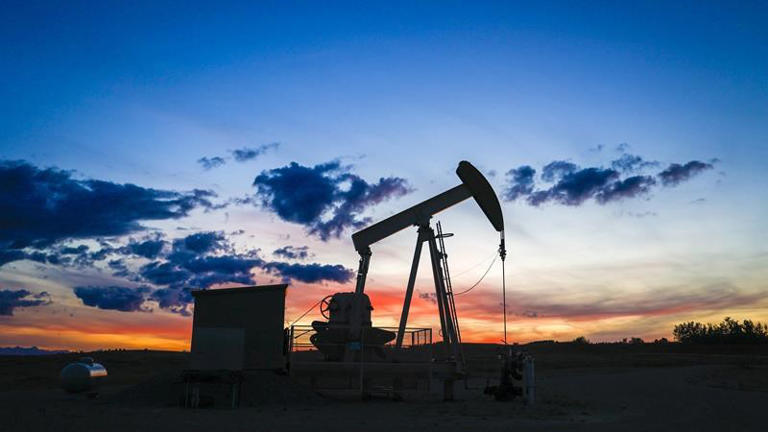 CALGARY — An Alberta-based company aiming to extract lithium from the province's old oilfields has received $37 million from the federal government.
E3 Lithium has developed a technology to extract lithium, a light metal used to make EV batteries, from oilfield brines.
E3 Lithium has already drilled test wells within Alberta's historic Leduc oilfield region. It aims to have a field pilot project up and running next year.
Imperial Oil Ltd. has also invested in E3 Lithium and is providing technical and development support for the company.
The federal government has identified lithium as a focus of its $3.8-billion, eight-year critical minerals strategy.
The goal is to create a domestic supply chain for electric vehicles, boosting the economy while tackling greenhouse gas emissions at the same time.
This report by The Canadian Press was first published Nov. 28, 2022.
Companies in this story: (TSX:TKTK)
The Canadian Press
CannTrust execs linked to unlicensed growing caused 'incredible' damage, court hears
TORONTO — A lawyer representing Ontario's securities regulator says three former executives whose cannabis company was caught growing pot in unlicensed rooms were in positions to disclose the improper growing but didn't.
Dihim Emami, a lawyer for the Ontario Securities Commission, said in a Toronto court today that by not disclosing the unlicensed growing at CannTrust Holdings Inc., Peter Aceto, Eric Paul and Mark Litwin caused "incredible" damage to investors.
The three men have pleaded not guilty to a series of securities offences linked to the unlicensed growing at a Niagara, Ont. region facility, including fraud and authorizing, permitting or acquiescing in the commission of an offence.
Litwin and Paul are also facing insider trading charges, and Litwin and Aceto are charged with making a false prospectus and false preliminary prospectus.
The charges were first laid by the OSC in June 2021, around the same time executives told shareholders the Vaughan, Ont. company was compliant with regulations.
The three men no longer work for CannTrust, which is now called Phoena Holdings Inc., and maintain they have always complied with the law.
This report by The Canadian Press was first published Nov. 28, 2022.
The Canadian Press