Passport applicants prepare to spend two nights outside Montreal office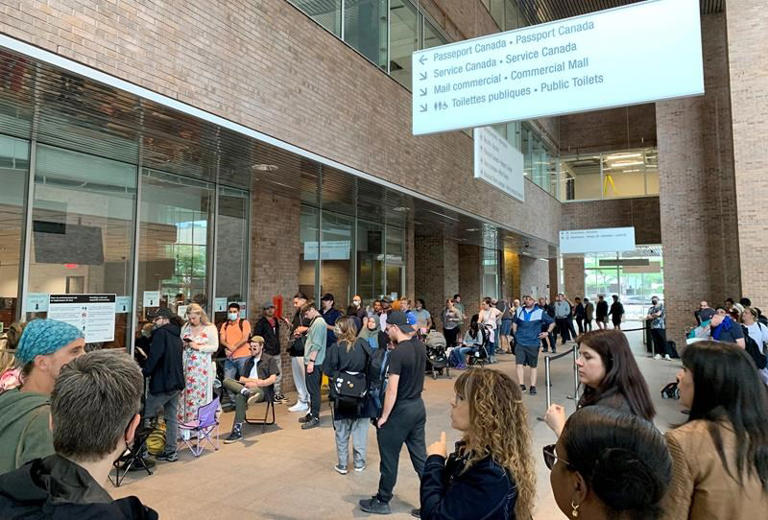 MONTREAL — After spending the night outside a downtown Montreal federal building, Christian Bourque said Tuesday he expected to have to wait another night before getting a chance to renew his daughter's passport.
Bourque was one of dozens of people — many of whom had flights within 48 hours — who were camped out hoping to renew travel documents for themselves or a child. Bourque, who was trying to renew his 15-year-old daughter's passport, arrived in line on Monday and said he thought he would be able to enter the office by Wednesday.
"We haven't seen our son for a year, he lives in Portugal," Bourque said in an interview. "My youngest daughter needs a new passport. We sent them the request about two and a half months ago — they said it will take about 20 working days and here we are almost three months later."
By early afternoon around 60 people were waiting outside the federal building and dozens more had left empty chairs to hold their places in line.
Since April, long lines have been reported at passport offices across the country amid a surge in applications and renewals.
Dave Mustaikis said he arrived at the office around 2 p.m. on Monday.
He was lucky. He received an appointment for the following day — after spending the night outside.
"It will be alright if I get my passport in the end," he said.
Inside the building, around two dozen waited in the foyer, hoping to speak with passport officials.
Florent Cohen, who had been waiting since shortly after 4 a.m., said he was told he needed to come to the office 48 hours before his departure to use the emergency procedure to get a passport for his four-month-old son.
Cohen, who wants to introduce his parents — who live in France — to his newborn, said passport officials have been unhelpful.
"They didn't provide us any answer on what's going on, what to do next," he said, adding that he's frustrated by "the lack of communication and explanations about the procedure."
In Ottawa, Families Minister Karina Gould said the delays, which she had earlier described as "unacceptable," are the result of the high volume of passport applications.
"I completely understand and get the frustration of Canadians on this," she told reporters. "Passports (are) something that a lot of people haven't had to worry about in the past, but because of the high volume that we received over the past couple of months, it's putting a big strain on the system."
Gould's department is responsible for Service Canada, which processes passport applications. She said 600 people have been hired since January and another 600 people have been transferred from other government departments.
But Kevin King, president of Union of National Employees, which represents employees at passport offices, said the additional workers aren't able to authenticate passports because they didn't go through the 12-week training program. The work that the transferred employees do has to be validated by a passport officer, he said.
"Pulling people from other government departments to assist with things like traffic flow and stuff like that, with queues at offices, does not solve the problem," he said in an interview Thursday.
King said he's worried about the lack of civility from some people waiting for their passports.
"There have been examples in Montreal … where employees have been jostled, verbally harassed," he said, adding that some of that harassment has taken place as workers are leaving their offices.
In downtown Toronto, about 10 people waited in line outside the passport office on Tuesday afternoon, a couple of hours before it was scheduled to close for the day. David Sumantry had been waiting in line for about an hour, the second last person to get a spot before security started to turn people away.
"I got really lucky," he said. "I sort of feel like people are just sort of resigned to this. They've heard about it in the news and everything and are just like, 'This is what we have to deal with,' but nobody is excited for sure."
In Montreal, Bourque said he doesn't understand how the government didn't plan for the increase in passport applications.
"There's something a bit Soviet about the surroundings," he said. "I don't understand how this could happen in Canada."
This report by The Canadian Press was first published June 21, 2022.
— With files from Jordan Omstead in Toronto.
Jacob Serebrin, The Canadian Press
MPs plan visit to Taiwan this fall if trip budget approved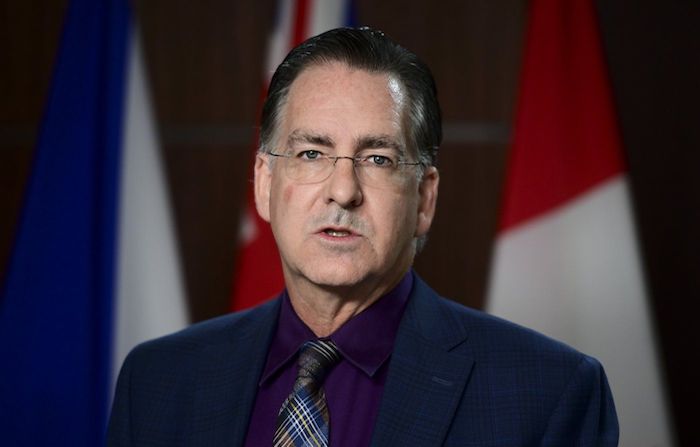 By Marie Woolf in Ottawa
A committee of Canadian MPs is seeking budget approval to make a trade trip to Taiwan this fall despite fears that the plan risks escalating tensions with China.
The House of Commons international trade committee is planning to visit Taiwan and Singapore, although the Commons has not yet approved the committee's budget for the trip.
New Democrat MP and committee member Brian Masse says Canadians "must support other democracies that have fought for their rights and freedoms."
"A fall trip across Asia to improve trade relationships, which would include a visit to Taiwan, has been in discussion at the standing committee on international trade," Masse said.
"Although the trip is still in the planning stages, the NDP is very supportive of developing stronger Canada-Taiwan relations and taking this opportunity to improve our trade relationship with Taiwan."
Conservative MP and committee vice-chair Randy Hoback said MPs on a Canada-Taiwan parliamentary "friendship group" used to go to Taiwan around twice a year before COVID-19 restricted travel.
Hoback has previously visited the island, which is located around 100 miles off the coast of southeastern China, with the group.
But the Tory MP said he would want to consult Global Affairs Canada before making the trip now. "There's no intent on my part to antagonize China," he said.
Earlier this month, China condemned a trip to Taiwan by U.S. House of Representatives Speaker Nancy Pelosi.
China regards the island of Taiwan as its territory and Beijing imposed sanctions on Pelosi in retaliation to her visit and held military drills around Taiwan.
During Pelosi's visit, Foreign Affairs Minister Mélanie Joly urged China to de-escalate tensions, saying legislators often make international visits and they should not be used to justify China's decision to stage military drills.
Emily Williams, a spokeswoman for Joly, said Wednesday that "Parliamentary associations and friendship groups travel regularly and we respect their independence."
"Canada continues to have strong and growing trade and people-to-people ties with Taiwan," she said. "As stated in the G7 foreign ministers' statement on the Taiwan Strait, Canada is committed to maintaining the rules that have ensured peace and stability for decades, including across the Indo-Pacific region."
The Taipei Economic and Cultural Office in Canada said it would give the Parliamentary committee "full support" for a visit that would "facilitate further dialogues" on issues including trade and investment, education and technology.
"By visiting Taiwan and connecting with Taiwanese legislators, Canadian Senators and MPs will gain a better understanding of Taiwan's development, its role in the region, cross-Strait relations and other latest political and economic developments," a spokeswoman said.
This report by The Canadian Press was first published Aug. 17, 2022.
G'day for Canada Little Leaguers in beating Australia 7-0 at World Series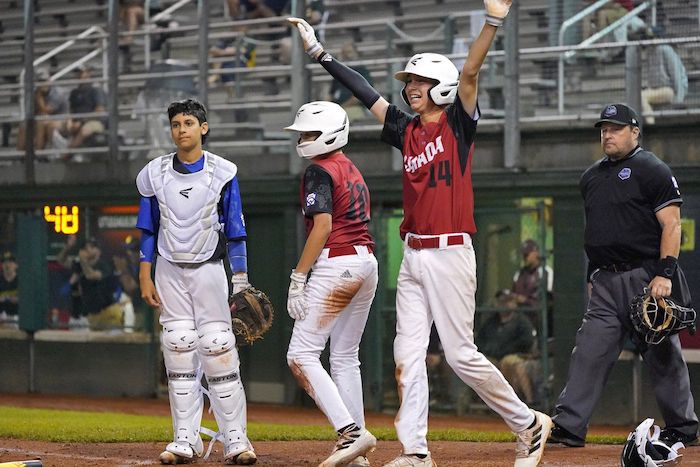 Williamsport – It started with a lengthy weather delay, but it turned out to be a g'day at Volunteer Stadium for Canada at the 75th Little League World Series.
The Little Mountain Little Leaguers of Vancouver defeated Australia 7-0 in their opening game, out-hitting the squad from Brisbane North Region Little League 11-5.
Canada, coached by Brad Dorwart and Kevin Smith, scored one run in the second, added three more in the fourth, one in the fifth and two in the sixth. Australia had three errors while Canada had one.
Righthanded starter Benjamin Dartnell pitched 3 2/3 innings for Canada and only gave up two hits and one walk. Of the 66 pitches he threw, 43 were strikes.
Jason and Graydon Yan all managed multiple hits for Canada as Jason went 4-for-4 at the plate to lead the Canucks.
The Little Mountain Little Leaguers advanced to the World Series by winning all eight of their games at the 2022 Canadian Region Championship.
Canada's next game is Friday against Japan.
This report by The Canadian Press was first published Aug. 17, 2022.