Off Nova Scotia, a bid to 'unravel the mystery' of great white sharks
LUNENBURG, N.S. — Not far off Nova Scotia's rough-hewn shoreline, scientists on board an aging crab boat lay in wait for one of the marine world's greatest — and most mysterious — predators.
The researchers are busy "working the water" — dunking bits of fish in hopes of drawing a great white shark close enough to catch it and very carefully direct it onto their large boat.
Once they get a shark on board, the Ocearch team plans to afix it with several satellite tags that can collect data identifying everything from water temperature and salinity levels to its movements and feeding behaviours.
They're hoping the information can help them answer a central question — whether Nova Scotia may be a second mating site for Atlantic white sharks, something scientists say could be key to protecting the endangered species.
"We're up here trying to solve the puzzle of the North Atlantic white shark population," Dr. Bob Hueter, chief scientific advisor for the Ocearch expedition, said Thursday just outside the mouth of Lunenburg harbour on the first day of the team's three-week expedition.
"We're just beginning to unravel the mysteries of the white shark in the North Atlantic — where they're giving birth, their migratory patterns, where they mate, which is why we're here, and what they feed on."
The team was drawn to the area after one of Ocearch's tagged sharks — an adult male named Hilton, known for a wry Twitter feed that regularly tweets out his movements — ventured into the region last fall and then returned this year, suggesting he was here seeking out a mating partner.
Chris Fischer, the founder of Ocearch and the expedition leader, said white sharks are known to mate around Nantucket, Mass., and give birth off the south shore of Long Island, N.Y. But, he said Hilton and a female tagged shark named Lydia didn't go to those areas, indicating they may be spending their time mating in other areas.
"We believe he's showing us a second aggregation site and if we can find other mature males and other mature females, that might lead us to believe there's some mating going on here," he said on the Ocearch vessel, a former Bering Sea crab boat that now serves as the group's main research boat.
"Hilton knows where he is and what he's doing. He's not lost. These animals have an unbelievable capacity to navigate and a very accurate calendar. He's here for a reason."
Last week, federal scientists on a separate mission successfully tagged a great white shark in Atlantic Canadian waters for the first time.
The Ocearch team, which includes 26 researchers from 19 U.S. and Canadian universities and labs, hopes to catch a shark by hooking it onto a line held by crew on a smaller boat who will then try to lead the shark to the large Ocearch vessel.
They will try to guide the shark onto a submerged platform with the help of a crew member who jumps from the small boat into the water with the shark to secure it on the platform.
Lindsay Laughner, an education co-ordinator with Ocearch, explained that the platform is then raised so scientists can attach the tags and begin their sampling. They will place a wet towel over its eyes and a saltwater hose in its mouth to flush water through its gills while their work is being done.
"We can do about 12 research projects in 15 minutes before that shark is tagged and released, so it's really exciting," she said in the tight confines of the boat's tackle room, where researchers will handle the samples.
They will also insert an acoustic transmitter in the shark that will provide data on its location for about 10 years. Hueter, who has studied sharks for more than four decades, said the whole process was akin to an "alien abduction," but one that hasn't appeared to cause the animals any stress.
Laughner said about 10 institutions will also receive samples from animals that are caught so they can do their own research using the blood, mucus, muscle, parasite, genetic and other samples collected by Ocearch. She says it will provide much more sophisticated data than previously available.
"We want to get as many people working on this as possible," she said. "We're losing 250,000 sharks a day to shark fin soup and bycatch and for their liver oil, so it's very important that we get everybody together so we can collaborate and help see where our sharks are moving and why they're going there."
Before 2007 when Ocearch was founded, scientists didn't know much about the life history of the North Atlantic white shark. In 2013, the group started a project specifically on that species and tagged five sharks. The group, which receives about $1.7 million a year in public and corporate donations, has tagged 37 white sharks and hope to tag 60 in total.
Fischer said learning about the sharks' migratory patterns, nursery areas and mating habitats is critical to its survival and the overall health of the ecosystem, since the apex predators help manage other species.
"Sharks are the lions of the oceans — they're the balance keepers," he said on deck, as light winds and rolling swells buffeted the boat. "They keep the second tier of the food chain from exploding and wiping out all of the food that we want to eat."
Alison Auld, The Canadian Press
OPEC+ weighs large oil cutback to boost sagging prices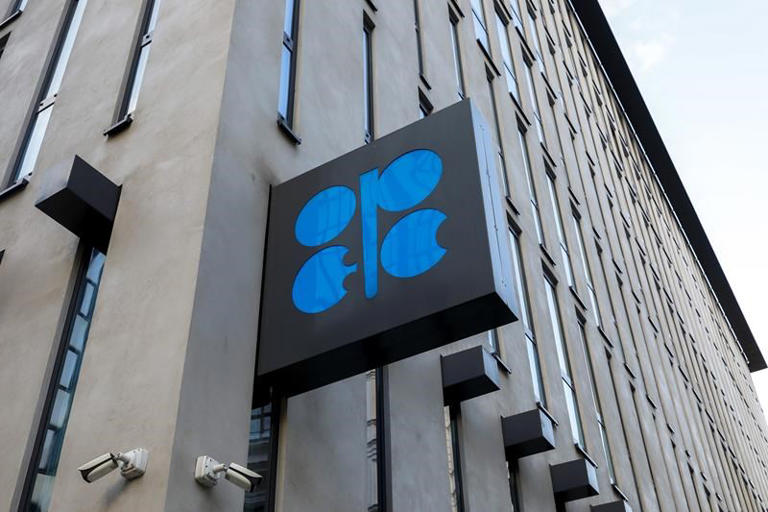 FRANKFURT, Germany (AP) — The OPEC+ alliance of oil-exporting countries on Wednesday will debate a potentially large cut in the amount of crude it ships to the global economy — a move that could help Russia weather a looming European ban on oil imports and raise gasoline prices for U.S. drivers just ahead of national midterm elections.
Energy ministers from the OPEC cartel, whose leading member is Saudi Arabia, and allied non-members including Russia are meeting in person at the group's Vienna headquarters for the first time since early 2020 at the start of the COVID-19 pandemic. Russian Deputy Prime Minister Alexander Novak, who has been sanctioned by the U.S., was attending the meeting in Austria's capital.
A production cut could benefit Russia by establishing higher prices ahead of a European Union ban on most Russian oil imports, a sanction over the invasion of Ukraine that takes effect at the end of the year, analysts at Commerzbank say.
Russia "will need to find new buyers for its oil when the EU embargo comes into force in early December and will presumably have to make further price concessions to do so," the analysts wrote in a note. "Higher prices beforehand — boosted by production cuts elsewhere — would therefore doubtless be very welcome."
Moscow also faces a separate push by the U.S. and the other Group of Seven wealthy democracies to impose a price cap on Russian oil by Dec. 5. The EU agreed Wednesday on new sanctions that are expected to include a price cap on Russian oil, an EU official said.
Oil prices surged this summer as markets worried about the loss of Russian supplies from sanctions over the war in Ukraine, but they slipped as fears about recessions in major economies and China's COVID-19 restrictions weighed on demand for crude.
The fall in oil prices has been a boon to U.S. drivers, who saw lower gasoline prices at the pump before costs recently started ticking up, and for U.S. President Joe Biden as his Democratic Party gears up for congressional elections next month.
It's unclear how much impact a production cut would have on oil prices — and thus gasoline prices — because members are already unable to meet the quotas set by OPEC+. Yet Saudi Arabia may be unwilling to strain its relationship with Russia even if the world's largest oil exporter had any reservations about cutbacks and has recently has drawn leaders from Biden to German Chancellor Olaf Scholz to talk about energy supplies.
The Commerzbank analysts said a small trim would likely see oil prices fall further, while the group would need to remove at least 500,000 barrels day from the market to bolster prices.
Such a production cut "would undoubtedly signal to the market the determination and resolve of the cartel to support oil prices," said UniCredit economist Edoardo Campanella. But supply would drop by less than announced.
"If the group cuts target production by 1 million barrels per day, actual output would likely drop by about 550,000 barrels per day — as countries like Russia or Nigeria that are producing below quota would see their formal target decline but remaining above what they can currently produce," Campanella said.
At its last meeting in September, the group reduced the amount of oil it produces by 100,000 barrels a day in October. That token cut didn't do much to boost lower oil prices, but it put markets on notice that OPEC+ was willing to act if prices kept falling.
International benchmark Brent has sagged as low as $84 in recent days after spending most of the summer months over $100 per barrel. U.S. oil prices fell below $80 per barrel Friday. Ahead of the meeting, U.S. crude traded at $86.38 and Brent at $91.66.
The White House declined to comment before OPEC leaders made a final decision on oil production, but press secretary Karine Jean-Pierre told reporters Tuesday that the U.S. would not extend releases from its strategic reserve to increase global supplies.
"We're not considering new releases," Jean-Pierre said.
Biden has tried to receive credit for gasoline prices falling from their average June peak of $5.02 — with administration officials highlighting a late March announcement that a million barrels a day would be released from the strategic reserve for six months. High inflation is a fundamental drag on Biden's approval and has dampened Democrats' chances in the midterm elections.
Gasoline prices recently turned up because of refinery outages in California and Ohio, and vary widely, from over $6 per gallon in California to under $3 in some parts of Texas and the Gulf Coast, according to motoring club federation AAA. The national average of $3.80 is up slightly but down from a record high on June 14.
One major factor weighing on oil prices has been fears of recessions in places like the U.S. and Europe and slowdowns due to China's strict COVID-19 measures.
Higher inflation is sapping consumer purchasing power, while central banks are raising interest rates to cool off overheating prices, a step that could slow economic growth. Oil prices at their summer highs, and higher natural gas prices boosted by Russian cutbacks to Europe, helped fuel inflation.
___
Associated Press reporter Josh Boak contributed from Washington.
David Mchugh, The Associated Press
MPs call for tight federal restriction on use of facial recognition technology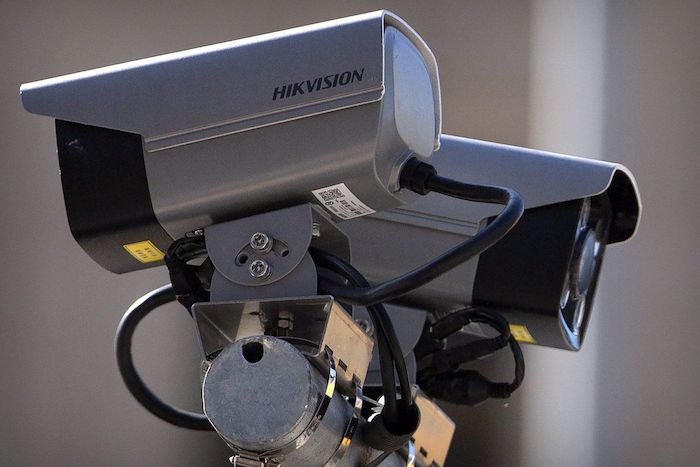 By Jim Bronskill in Ottawa
A House of Commons committee is calling for a moratorium on the use of facial recognition technology by federal police and Canadian businesses unless there is court authorization or input from the privacy watchdog.
In a report tabled Tuesday, the committee on access to information, privacy and ethics also urges the government to develop a regulatory framework concerning uses, prohibitions, oversight and privacy of the emerging tool.
Facial recognition technology can allow an image of a person's face to be matched against a database of photos with the aim of identifying the individual.
The MPs say appropriate privacy protections should address issues including accuracy, retention of data and transparency in facial recognition initiatives, as well as a comprehensive strategy around informed consent by Canadians for the use of their private information.
They also want the government to amend the private-sector privacy law to prohibit capturing images of Canadians from the internet or public spaces for the purpose of populating facial recognition technology databases or artificial intelligence algorithms.
Several witnesses who took part in committee hearings acknowledged some positive uses of facial recognition, such as quick and secure payments at a checkout counter, life-saving medical applications and solving crimes.
However, MPs also heard about the dangers of misidentification of Black and Asian people through the technology; indiscriminate and warrantless mass surveillance; and the lack of regulation, transparency and accountability from police and intelligence agencies.
The report warns that without an appropriate framework, facial recognition technology and other artificial intelligence tools could cause irreparable harm to some individuals.
These innovations must be used responsibly within a robust legislative framework that protects Canadians' privacy rights and civil liberties, the MPs say.
"Since such a legislative framework does not exist at the time, a national pause should be imposed on the use of FRT, particularly with respect to police services."
The committee "strongly encourages" Ottawa to implement its recommendations as quickly as possible.
Tim McSorley, national co-ordinator of the International Civil Liberties Monitoring Group, welcomed the report, noting that for more than two years, government regulators, civil society groups and leading experts in human rights and technology have been calling for decisive action on facial recognition by the federal government.
"We hope that this latest report finally leads to the legal reforms that are necessary to rein in facial recognition, and artificial intelligence technology more broadly," said McSorley, who testified before the committee in March.
In May, Canada's privacy commissioners said it should be illegal for police to use facial recognition technology to monitor people involved in peaceful protest.
In a joint statement, federal, provincial and territorial privacy watchdogs also called for a prohibition on any police deployment of the technology that could result in mass surveillance.
The privacy commissioners of British Columbia, Alberta and Quebec have ordered facial recognition company Clearview AI to stop collecting, using and disclosing images of people without consent.
An investigation by the three provincial watchdogs and their federal counterpart found in February last year that Clearview AI's technology resulted in mass surveillance of Canadians and violated federal and provincial laws governing personal information.
They said the New York-based company's scraping of billions of images of people from across the internet — to help police forces, financial institutions and other clients identify people — was a clear breach of Canadians' privacy rights.
This report by The Canadian Press was first published Oct. 4, 2022.