Nobel win for Swede who unlocked secrets of Neanderthal DNA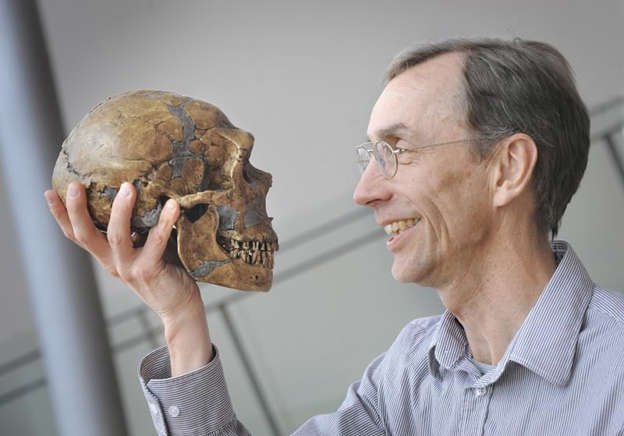 STOCKHOLM (AP) — Swedish scientist Svante Paabo won the Nobel Prize in medicine Monday for his discoveries on human evolution that provided key insights into our immune system and what makes us unique compared with our extinct cousins, the award's panel said.

Paabo has spearheaded the development of new techniques that allowed researchers to compare the genome of modern humans and that of other hominins — the Neanderthals and Denisovans.

While Neanderthal bones were first discovered in the mid-19th century, only by unlocking their DNA — often referred to as the code of life — have scientists been able to fully understand the links between species.

This included the time when modern humans and Neanderthals diverged as a species, determined to be around 800,000 years ago, said Anna Wedell, chair of the Nobel Committee.

"Paabo and his team also surprisingly found that gene flow had occurred from Neanderthals to Homo sapiens, demonstrating that they had children together during periods of co-existence," she said.

This transfer of genes between hominin species affects how the immune system of modern humans reacts to infections, such as the coronavirus. People outside Africa have 1-2% of Neanderthal genes.

Paabo and his team also managed to extract DNA from a tiny finger bone found in a cave in Siberia, leading to the recognition of a new species of ancient humans they called Denisovans.

Wedell described this as "a sensational discovery" that subsequently showed Neanderthals and Denisovan to be sister groups which split from each other around 600,000 years ago. Denisovan genes have been found in up to 6% of modern humans in Asia and Southeast Asia, indicating that interbreeding occurred there too.

"By mixing with them after migrating out of Africa, homo sapiens picked up sequences that improved their chances to survive in their new environments," said Wedell. For example, Tibetans share a gene with Denisovans that helps them adapt to the high altitude.

"Svante Pääbo has discovered the genetic make up of our closest relatives, the Neanderthals and the Denison hominins," Nils-Göran Larsson, a Nobel Assembly member, told the Associated Press after the announcement. "And the small differences between these extinct human forms and us as humans today will provide important insight into our body functions and how our brain has developed and so forth."

Paabo, 67, performed his prizewinning studies in Germany at the University of Munich and at the Max Planck Institute for Evolutionary Anthropology in Leipzig. Paabo is the son of Sune Bergstrom, who won the Nobel prize in medicine in 1982. According to the Nobel Foundation, it's the eighth time that the son or daughter of a Nobel laureate also won a Nobel Prize. Only once has a father-son duo shared the same Nobel Prize: in 1915 when Sir William Henry Bragg and his son William Laurence Bragg won the physics award together.

Scientists in the field lauded the Nobel Committee's choice this year.

David Reich, a geneticist at Harvard Medical School, said he was thrilled the group honored the field of ancient DNA, which he worried might "fall between the cracks."

By recognizing that DNA can be preserved for tens of thousands of years — and developing ways to extract it — Paabo and his team created a completely new way to answer questions about our past, Reich said. That work was the basis for an "explosive growth" of ancient DNA studies in recent decades.

"It's totally reconfigured our understanding of human variation and human history," Reich said, adding that Paabo "was, more than anyone, the pioneer of this field."

The medicine prize kicked off a week of Nobel Prize announcements. It continues Tuesday with the physics prize, with chemistry on Wednesday and literature on Thursday. The 2022 Nobel Peace Prize will be announced on Friday and the economics award on Oct. 10.

Last year's medicine recipients were David Julius and Ardem Patapoutian for their discoveries into how the human body perceives temperature and touch.

The prizes carry a cash award of 10 million Swedish kronor (nearly $900,000) and will be handed out on Dec. 10. The money comes from a bequest left by the prize's creator, Swedish inventor Alfred Nobel, who died in 1895.

___

Jordans reported from Berlin. Ungar reported from Louisville, Kentucky. Maddie Burakoff contributed from New York.

Follow all AP stories about the Nobel Prizes at https://apnews.com/hub/nobel-prizes

David Keyton, Frank Jordans And Laura Ungar, The Associated Press
Russian FM: US, NATO directly involved in Ukraine conflict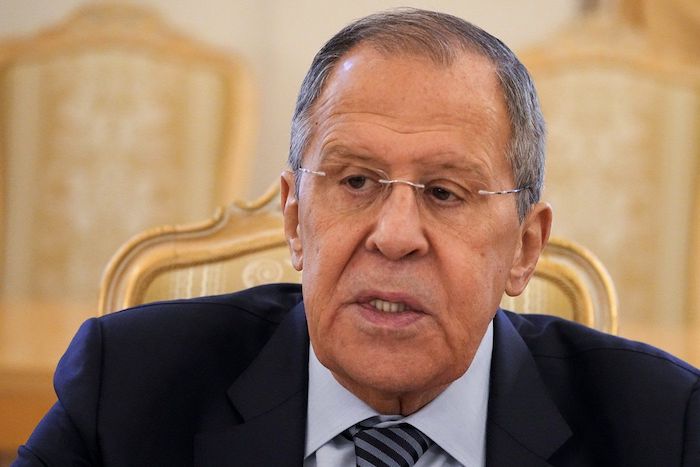 MOSCOW (AP) — Russia's foreign minister accused the West on Thursday of becoming directly involved in the conflict in Ukraine by supplying the country with weapons and training its soldiers.
Foreign Minister Sergey Lavrov also said that Russian missile strikes on Ukrainian energy facilities and other key infrastructure were intended to weaken Ukraine's military potential and derail the shipments of Western weapons.
"You shouldn't say that the U.S. and NATO aren't taking part in this war. You are directly participating in it," Lavrov said in a video call with reporters. "And not just by providing weapons but also by training personnel. You are training their military on your territory, on the territories of Britain, Germany, Italy and other countries."
He said the barrages of missiles, drones and artillery fire that have left millions of Ukrainians without power, heating and water was intended to "knock out energy facilities that allow you to keep pumping deadly weapons into Ukraine in order to kill the Russians."
"The infrastructure that is targeted by those attacks is used to ensure the combat potential of the Ukrainian armed forces and the nationalist battalions," Lavrov said.
Ukraine and the West have accused Russia of targeting key civilian infrastructure in order to reduce morale, cause Ukraine's people to suffer during the winter and to force the government in Kyiv into peace talks on Moscow's terms.
The southern city of Kherson, which Russia's forces seized in the opening days of the conflict and withdrew from last month, is among the places targeted. Russian shelling on Thursday cut off power in the recently liberated city just days after it was restored.
Weeks before the pullback allowed Ukrainian forces to reclaim Kherson, Russia declared the entire Kherson region part of its territory along with three other regions following hastily called "referendums" that Ukraine and the West rejected as shams.
Asked how the strikes on infrastructure in Kherson and other areas comply with Moscow's stated goal of protecting Ukraine's Russian-speaking population, Lavrov responded by drawing parallels with the Battle of Stalingrad during World War II.
"The city of Stalingrad also was part of our territory, and we beat the Germans to make them flee," he said.
Lavrov insisted that Moscow remains open for talks on ending the conflict. "We never asked for talks but always said that we are ready to listen to those who are interested in a negotiated settlement," he said.
The Kremlin has urged Ukraine to acknowledge Crimea, which Moscow annexed from Ukraine in 2014, as part of Russia and to recognize other land gains that Russia has made since sending its troops into Ukraine on Feb. 24. It also has pushed for guarantees that Ukraine wouldn't join NATO, along with vaguely formulated "demilitarization" and "denazification" goals.
Asked if a meeting between Russian President Vladimir Putin and U.S. President Joe Biden was possible, Lavrov replied that "we don't shun contacts" but added that "we haven't yet heard any serious ideas yet."
Lavrov said U.S. Secretary of State Antony Blinken has raised the issue of U.S. citizens imprisoned in Russia in a phone call, but he noted that Putin and Biden agreed to set up a separate channel of communication between special services to discuss the issue when they met in Geneva in June 2021.
"It's working, and I hope that some results will be achieved," he said.
The Biden administration has tried for months to negotiate the release of WNBA star Brittney Griner and another American jailed in Russia, Michigan corporate security executive Paul Whelan, including through a possible prisoner swap with Moscow.
Commenting on Russia's decision to postpone a round of nuclear arms control talks with the United States that was scheduled for this week, Lavrov maintained "it's impossible to discuss strategic stability nowadays while ignoring everything that is happening in Ukraine."
"The goal has been announced to defeat Russia on the battlefield or even destroy Russia," he said. "How can the goal of defeating Russia not bear significance for strategic stability, considering that they want to destroy a key strategic stability actor?"
During the online news conference that lasted for 2 1/2 hours, Lavrov railed against the U.S. and its NATO allies, accusing them of trampling on international law while trying to isolate and destroy Russia.
He claimed the U.S. has tried to discourage other countries, including India, from maintaining close ties with Russia but said those attempts have failed.
US Virgin Islands reach $105M settlement with Epstein estate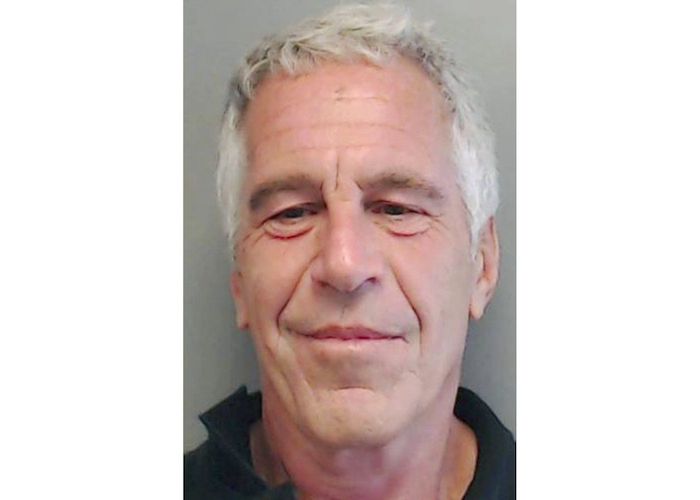 By Dánica Coto in San Juan
SAN JUAN, Puerto Rico (AP) — The U.S. Virgin Islands announced Wednesday that it reached a settlement of more than $105 million in a sex trafficking case against the estate of financier Jeffrey Epstein.
The settlement ends a nearly three-year legal saga for officials in the U.S. territory, which sought to hold Epstein accountable after he was accused of sexually abusing dozens of underage girls and of causing environmental damage on the two tiny islands he owned in the U.S. Virgin Islands. The islands will be sold as part of the agreement.
"This settlement restores the faith of the people of the Virgin Islands that its laws will be enforced, without fear or favor, against those who break them," Attorney General Denise George said.
Epstein's estate agreed to pay the territorial government $105 million in cash and half of the proceeds from the sale of Little St. James island where Epstein owned a home and authorities allege many of his crimes took place.
The estate also will pay $450,000 to repair environmental damage on Great St. James, another island Epstein owned where authorities say he removed the ruins of colonial-era historical structures of slaves.
The money from the sale of Little St. James island will be placed in a government trust to finance projects, organizations, counseling and other activities to help residents who have been sexually abused, officials said.
"We owe it to those who were so profoundly hurt to make changes that will help avoid the next set of victims," said George, who added that she met with three alleged victims who were trafficked and sexually exploited on Little St. James island.
A real estate company is listing the island for $55 million, noting that its features include three beaches, a helipad, a gas station and more than 70 acres (28 hectares) of land that offer "an array of subdivision possibilities" and "a comprehensive, discreetly located, infrastructure support system."
The company also is offering Great St. James for $55 million, an island of more than 160 acres (65 hectares) with three beaches.
In addition, the estate will return more than $80 million in economic tax benefits that U.S. Virgin Islands officials say Epstein and his co-defendants "fraudulently obtained to fuel his criminal enterprise."
The government previously accused an Epstein-owned business known as Southern Trust Co. of making fraudulent misrepresentations to qualify for the benefits.
Daniel Weiner, an Epstein estate attorney, sent a statement to The Associated Press saying that the settlement does not include any admission or concession of liability or fault by the estate or anyone else.
"The co-executors deny any allegations of wrongdoing on their part," he wrote. "The co-executors ultimately concluded that the settlement is in the best interest of the estate."
Weiner also noted that the estate has paid more than $121 million to 136 individuals via a victims' compensation fund.
Epstein killed himself at a federal jail in New York in August 2019 while awaiting trial. He had pleaded not guilty to charges of sexually abusing dozens of girls, some as young as 14 years old.
Several had sued Epstein and accused him and his longtime companion, Ghislaine Maxwell, of pressuring them into sexual trysts with powerful men.
Maxwell, who was convicted on sex trafficking and other charges, was sentenced to 20 years in prison in June.