New Zealand arts funder rejects Shakespeare as 'imperialism'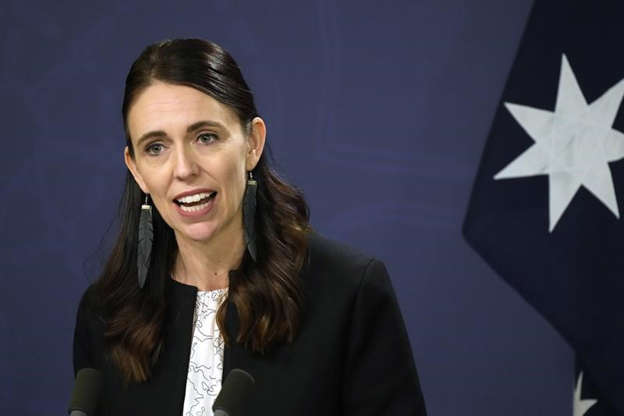 WELLINGTON, New Zealand (AP) — Is Shakespeare still relevant to today's students?
New Zealand's arts council appears to have its doubts after ending funding for a popular school Shakespeare program, arguing it relied too heavily on busy schools, failed to show relevance to "the contemporary art context" and relied on a genre "located within a canon of imperialism."
But many have taken issue with the decision by Creative New Zealand, including Jacinda Ardern, the nation's prime minister — and former student thespian.
"I was a participant in Shakespeare in Schools. I thought it was a great program," Ardern said.
She said students interested in drama and debate have limited opportunities to interact with peers from other schools.
"I was one of those kids. And so I would like to continue to see other kids have those opportunities," she said.
Ardern added that the funding decision wasn't up to her, or even to the government. Creative New Zealand is funded by taxpayers but is run independently.
The school programs, workshops and festivals have been run for about 30 years by the Shakespeare Globe Centre New Zealand. Students can act, direct make costumes or create a soundtrack. Often the plays are set in contemporary times or have different takes on the originals written by William Shakespeare more than 400 years ago.
The center has been receiving about 30,000 New Zealand dollars ($17,000) each year from the arts council, about 10% of its overall budget.
Dawn Sanders, the center's chief executive, said the initial rejection last month, which remained in place after a crisis meeting Friday, blindsided her.
"I was gobsmacked and disgusted," she said.
She said more than 120,000 students had been involved in the festivals and programs over the years, and many became professionals in theater or film.
Others, she said, had used their acting skills in their jobs, for instance lawyers who were better able to argue their cases or doctors who developed a more engaging bedside manner.
Creative New Zealand did not immediately respond to requests for comment.
In its 11-page rejection note, however, one arts council assessor said the center had "proved the ongoing value" of its regional and national Shakespeare competition model, with some 4,600 young people participating in 24 regional festivals annually.
"The application does make me reflect on the ongoing relevance of Shakespeare, and question whether a singular focus on an Elizabethan playwright is most relevant for a decolonizing Aotearoa in the 2020s and beyond," the assessor added, using the Indigenous name for New Zealand.
A panel concluded that the Shakespeare center "seems quite paternalistic" and that its funding proposal "did not demonstrate the relevance to the contemporary art context."
Sanders said she would try to find alternative funding and vowed the show would go on. Since the dispute became public, she said, people had already donated thousands of dollars through online crowdsourcing.
Former Deputy Prime Minister Winston Peters wrote on Facebook that the decision amounted to political and social engineering by "overpaid sickly liberal bureaucratic wokester morons."
Ardern, meanwhile, said it would be wrong to extrapolate a wider comment on society from a single funding decision. And she demurred on saying what Shakespeare role she had played as a student, saying such a disclosure could become a distraction.
"So I might just leave out the details for now," she said.
Nick Perry, The Associated Press
Spanish museum returns 2 paintings looted by Nazis to Poland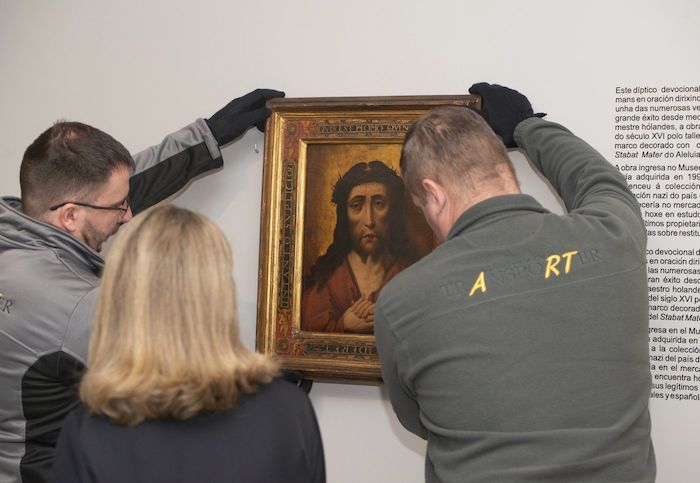 MADRID (AP) — A museum in northwest Spain returned two 15th-century paintings to Polish officials on Wednesday after it was determined that they had been looted by Nazi German forces during World War II.
The paintings "Mater Dolorosa" (Mother of Sorrows) and "Ecce Homo" were handed over to a delegation from Poland's culture ministry. According to Spain's Museum of Pontevedra, the works were originally believed to be by Dieric Bouts, a Flemish master born in the Dutch town of Haarlem, but now they are attributed to a member of his school or group.
The museum said that in 2020 Polish officials made it aware that the works had been looted by Nazi forces. The museum quickly decided to send them back to Poland, but the completion of official permits for the transfer had delayed it until now.
Nazi forces stole the works from the Czartoryski collection in Gołuchów when the city was occupied by the German military in WWII, Polish officials said. They appeared in Madrid in 1973 and had been in the Pontevedra museum since 1994 when they were acquired among over 300 works purchased from a Spanish private collector.
Poland saw much of its cultural patrimony destroyed or looted during the country's wartime occupation by Nazi Germany and the Soviet Union, and about 500,000 items remain missing.
The country has been making efforts to recover as much as possible. The Culture Ministry has a division for looted art that keeps a database of missing objects and scours foreign collections and auctions. When they locate a looted Polish painting, book or other object, they inform the law enforcement officials of that country.
___
AP writer Vanessa Gera in Warsaw contributed to this report.
Nominate an Alberta artist or arts collective for 2023 Distinguished Artist Award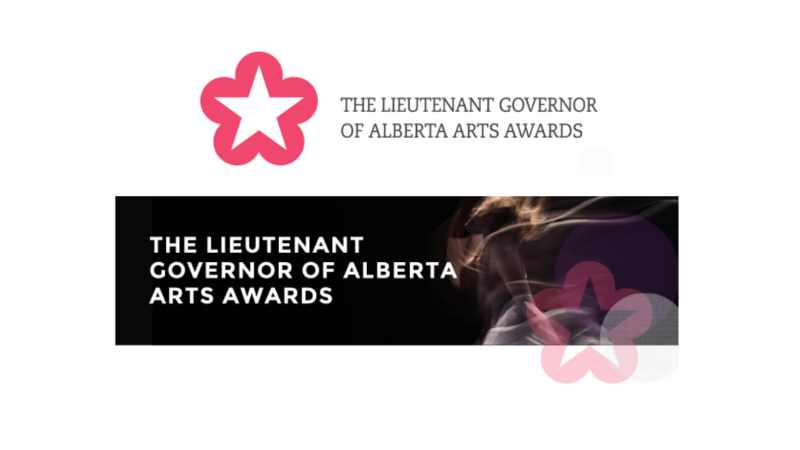 Since the program's launch in 2005, 23 Lieutenant Governor of Alberta Distinguished Artists have been awarded this title, along with a $30,000 prize, a two-week residency at the Banff Centre's Leighton Artist Studios, and a profile video on the artist. The awards were founded to highlight and celebrate Alberta's rich artistic talent – and we know there is so much to celebrate here!
The Lieutenant Governor of Alberta Distinguished Artists have impacted a wide range of arts disciplines provincially, nationally and internationally. Our Distinguished Artists include architect Douglas Cardinal – puppeteer Ronnie Burkett – visual artists Jane Ash Poitras, Alex Janvier, Peter von Tiesenhausen – sculptor Katie Ohe – composer John Estacio – dance choreographer Vicki Adams Willis – sopranist Frances Ginzer – authors Aritha van Herk, Rudy Wiebe – poet Alice Major, and theatre collectives One Yellow Rabbit and Old Trout Puppet Workshop – plus others! Check out our profiles of Alberta's Distinguished Artists at artsawards.ca
The Lieutenant Governor of Alberta Distinguished Artist Award is Alberta's most prestigious recognition of outstanding achievement in the arts. This award recognizes:
The highest degree of artistic excellence.
Career achievement; and/or significant body of work; and/or breakthrough contribution, including pushing the boundaries of the art from.
Significant impact on the arts in Alberta.
Help us celebrate Alberta's artists by nominating one or more artists for the 2023 Distinguished Artist Award. If you have nominated someone in the past who has not yet been recognized we welcome your updated re-submission.
This award has lifted our artistic spirit and propelled our work through the affirmation of our peers and our audience, and it has humbled us to be counted among such amazing talent – in this way we are driven to work harder and to reach further, to push the limits of art in Alberta.