New bank rules come into force this month but critics say they don't go far enough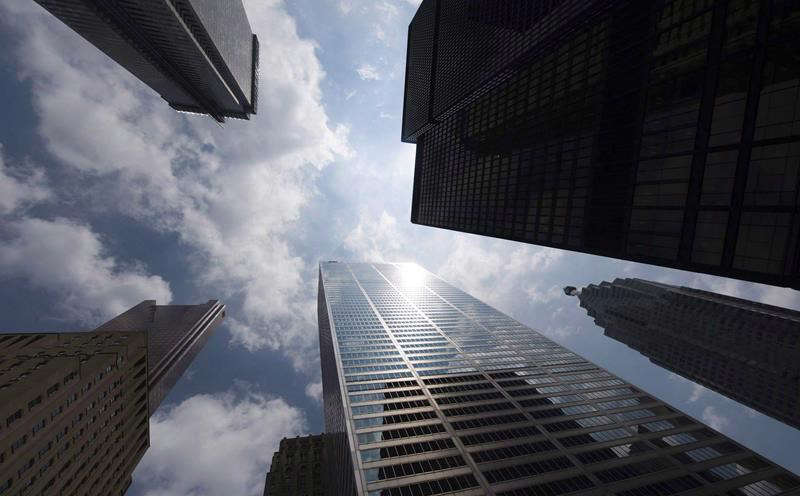 TORONTO — The long wait for shorter wait times on resolving bank complaints is almost over as part of a raft of updates to banking regulations set to come into force.
The reforms are contained in a new financial consumer protection framework that is meant to address gaps in the system, but despite being almost a decade in development critics say the changes amount more to minor tweaks than any fundamental fix to the problems.
"It's not an earth-shaking change, it's not adequate to really protect consumers," said John Lawford, executive director of the Public Interest Advocacy Centre.
Banks have already started sending out notifications on some of the changes they'll have to implement when the rules come into force June 30, such as alerts on when an account balance goes below $100, and new rules limiting the liability on lost or stolen credit cards to $50 unless there's gross negligence.
The new rules also reduce the number of days to 56 after first submitting a complaint against a bank before someone can elevate the issue to one of the third-party evaluators. Previously the rules allowed escalation 90 days after it had been escalated to the bank's second level of resolution, but a lack of transparency from the banks around the timing helped push the actual average time to escalate a claim to be around 130 days.
Since the finance department sent out an initial consultation paper on the changes in late 2013 there have also been increased concerns about high-pressure sales tactics and up-selling in the industry. The new rules now specifically state that banks can't "impose undue pressure" to sell a product or service, and that those products and services need to be "appropriate for the person" and their financial needs.
But while the new framework directsbanks to improve policies, it's not clear how enforceable, or effective, the new rules will be.
"It doesn't really change the fundamental relationship that banks and their customers have, which is still transactional," said Rene Kimmett, who isan articling student at the Public Interest Advocacy Centre.
The rules don't go so far as to establish a fiduciary duty to act in the best interest of the client as some securities law does, she noted.
The changes also don't incorporate rules around financial product design that are used in Australia, the U.K. and the EU, that require banks to design products for an appropriate target market, moving the question of whether a product is appropriate earlier in the product development stage.
Such rules are especially useful to protect consumers who are offered products and services via push notifications without the opportunity to ask questions about the product and its appropriateness for meeting their goals, said Kimmett.
The Financial Consumer Agency of Canada (FCAC), which is tasked with protecting the interests of banking clients, said the new rules should address many of the concerns around sales tactics that it reported on in late May. The agency's report noted around 15 to 20 per cent of mystery shoppers found product recommendations to be inappropriate, such as premium credit cards without asking about spending habits or income, with worse outcomes for visible minority and Indigenous customers.
For its part, the banking industry supports the changes under the new framework, said Canadian Bankers Association spokesman Mathieu Labrèche in a statement.
"Banks devote considerable time, effort and resources to help ensure customers are provided products and services that are appropriate for them and which they have consented to receive. Banks are committed to compliance with consumer protection measures."
Looking beyond the framework itself, critics like Kimmett also note that while the complaints timeline has improved, the problem remains that Canada has two external complaints bodies that banks can choose from, leading to the skewed incentive of the two organizations needing to keep banks as clients while making rulings against them.
The federal government made an election promise to establish a single external complaints body, and recommitted to it in this year's federal budget, but hasn't given a timeline yet on when it will implement the change.
The new rules also do nothing to protect consumers from unfair prices, said Duff Conacher, co-founder of Democracy Watch, a Canadian advocacy organization.
"The rules are not very comprehensive in terms of stopping abuses and discrimination, and do nothing to stop gouging."
He said that along with better enforcement by the FCAC itself, a much more effective action by the federal government would be to follow through on the Liberals' campaign promise to enhance the powers of the FCAC to review prices charged by banks and impose changes if they are excessive.
"It was promised and was a huge promise, because it's the first time a ruling party has promised to give a regulatory agency the power to review prices and impose changes."
When asked about plans to create the single complaints body and to enact the enhanced powers, a Department of Finance official reiterated the budget commitment without providing further details, and said the government regularly reviews the financial sector framework and the protection of financial consumers.
This report by The Canadian Press was first published June 12, 2022.
Ian Bickis, The Canadian Press
E3 Lithium gets $37M from feds to support oilfield lithium extraction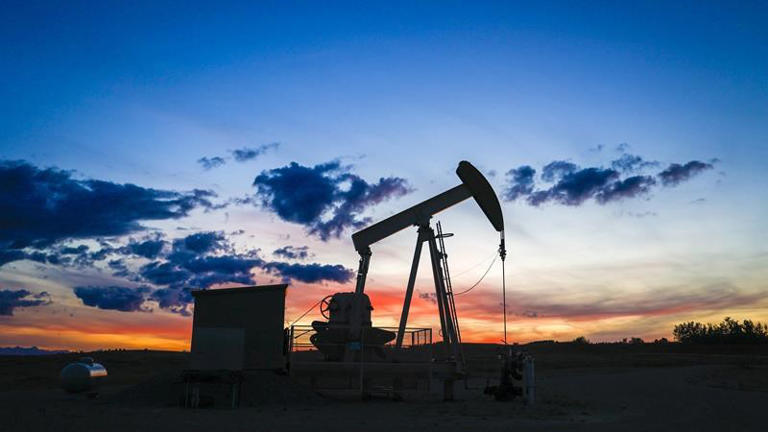 CALGARY — An Alberta-based company aiming to extract lithium from the province's old oilfields has received $37 million from the federal government.
E3 Lithium has developed a technology to extract lithium, a light metal used to make EV batteries, from oilfield brines.
E3 Lithium has already drilled test wells within Alberta's historic Leduc oilfield region. It aims to have a field pilot project up and running next year.
Imperial Oil Ltd. has also invested in E3 Lithium and is providing technical and development support for the company.
The federal government has identified lithium as a focus of its $3.8-billion, eight-year critical minerals strategy.
The goal is to create a domestic supply chain for electric vehicles, boosting the economy while tackling greenhouse gas emissions at the same time.
This report by The Canadian Press was first published Nov. 28, 2022.
Companies in this story: (TSX:TKTK)
The Canadian Press
US and global markets sink as unrest in China spreads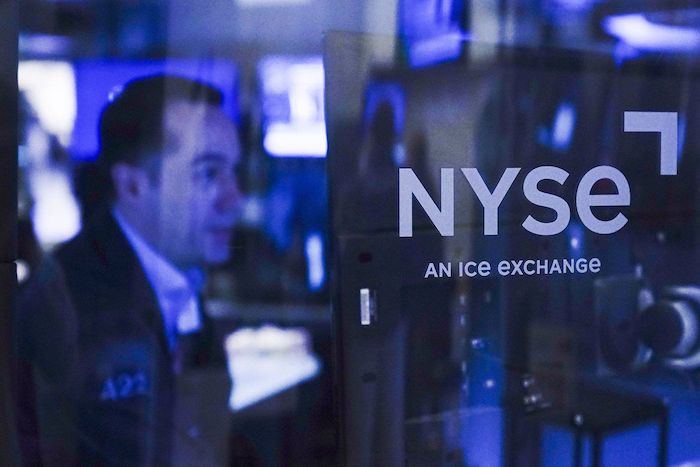 By Elaine Kurtenbach And Matt Ott in Bangkok
Wall Street is heading lower ahead of Monday's opening bell amid widespread protests in China calling for Xi Jinping to step down and an end to one-party rule.
Futures for the Dow Jones industrials fell 0.5% and the S&P slipped 0.7%.
Crude prices neared a low point for the year partially due to unrest in China, and have fallen for three consecutive weeks. Crude prices are now negative for 2022 and, after soaring above $120 in June, a barrel of benchmark U.S. crude can now be had for less than $74 per barrel.
The upheaval in China is the greatest show of public dissent against the ruling Communist Party in decades. Protestors are railing against policies aimed at eradicating the coronavirus by isolating every case, a policy that may have contributed to the death toll in an apartment fire in Urumqi in the northwestern Xinjiang region.
"For investors, when it comes to China, trying to predict with any degree the reopening certainty that has no certainty, basis, or track record to go by is looking like a dangerous game in the context of the disquieting protests and the colossal challenge China's leaders now have on their hands," Stephen Innes of SPI Asset Management said in a commentary.
Rising numbers of COVID-19 cases could further disrupt manufacturing and transport, adding to headaches over supply chains and inflation.
Apple fell almost 2% in premarket trading as the China manufacturing closures have hit the iPhone maker especially hard. Apple had been warning of shortages for its latest model, the iPhone 14, since early this month. Analysts now say those shortages could be even worse than previously thought.
Dan Ives of Wedbush Securities said Monday that disruptions in China could cut the number of available Apple's iPhone 14 models between 5% and 10% this quarter, with some Apple stores seeing inventory shortages of up to 40%.
"The reality is that Apple is extremely limited in their options for holiday season and are at the mercy of China's zero Covid policy which remains a very frustrating situation for Apple as well as the Street," Ives wrote in a note to clients.
Casino operators in China who also have been negatively impacted by China's strict COVID-19 policies finally got some good news as Macao tentatively renewed the casino licenses of MGM Resorts, Las Vegas Sands and Wynn Resorts. Shares in the Las Vegas-based companies all rose between 2% and 6% in premarket.
In Europe at midday, Germany's DAX and the CAC 40 in Paris each lost 0.9%, while Britain's FTSE 100 gave up 0.4%.
In Asian trading Monday, Hong Kong's Hang Seng fell 1.6% to 17,297.94 and the Shanghai Composite index lost 0.8% to 3,078.55.
Shares in telecoms equipment maker ZTE fell 4.2% after U.S. regulators banned sales of its products in the U.S.
The Federal Communications Commission said Friday it was banning the sale of communications equipment made by ZTE and Huawei Technologies and restricting the use of some China-made video surveillance systems, citing an "unacceptable risk" to national security.
Tokyo's Nikkei 225 index shed 0.4% to 28,162.83 and the Kospi in Seoul lost 1.2% to 2,408.27. In Sydney, the S&P/ASX 200 declined 0.4% to 7,229.10 following the release of weaker than expected retail sales data.
Bangkok's SET was 0.2% lower while the Sensex in Mumbai added 0.3%.
There are a number of highly anticipated economic indicators coming out this week. The Conference Board business group will release its report on consumer confidence and the U.S. releases its data on November employment on Friday.
Anxiety is riding high over the ability of the Federal Reserve to tame the hottest inflation in decades by raising interest rates without going too far and causing a recession.
The central bank's benchmark rate currently stands at 3.75% to 4%, up from close to zero in March. It has warned it may have to ultimately raise rates to previously unanticipated levels to rein in high prices on everything from food to clothing.
Federal Reserve Chair Jerome Powell will speak at the Brookings Institution about the outlook for the U.S. economy and the labor market on Wednesday.
U.S. benchmark crude oil slid $2.40, falling to $73.88 per barrel on the New York Mercantile Exchange, and has now fallen for three consecutive weeks.
Brent crude, which is used to price oil for international trading, sank $2.60 to $81.11per barrel.
The dollar fell to 138.32 Japanese yen from 139.28 yen. The euro rose to $1.0474 from $1.0379.