New bank rules come into force this month but critics say they don't go far enough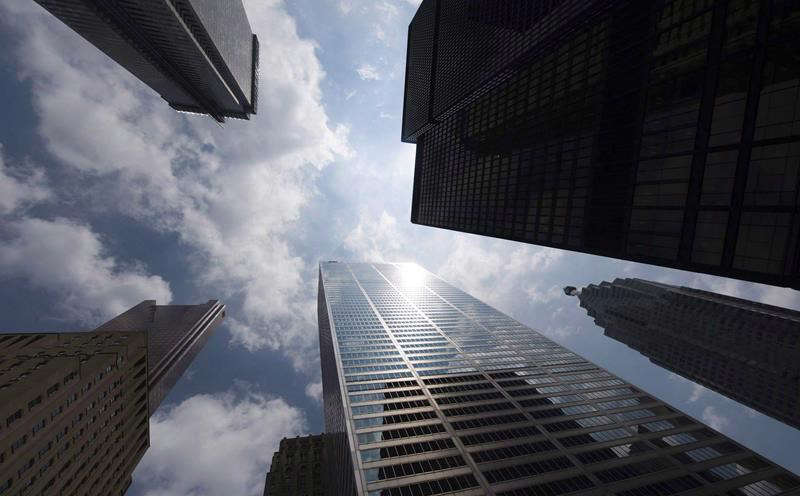 TORONTO — The long wait for shorter wait times on resolving bank complaints is almost over as part of a raft of updates to banking regulations set to come into force.
The reforms are contained in a new financial consumer protection framework that is meant to address gaps in the system, but despite being almost a decade in development critics say the changes amount more to minor tweaks than any fundamental fix to the problems.
"It's not an earth-shaking change, it's not adequate to really protect consumers," said John Lawford, executive director of the Public Interest Advocacy Centre.
Banks have already started sending out notifications on some of the changes they'll have to implement when the rules come into force June 30, such as alerts on when an account balance goes below $100, and new rules limiting the liability on lost or stolen credit cards to $50 unless there's gross negligence.
The new rules also reduce the number of days to 56 after first submitting a complaint against a bank before someone can elevate the issue to one of the third-party evaluators. Previously the rules allowed escalation 90 days after it had been escalated to the bank's second level of resolution, but a lack of transparency from the banks around the timing helped push the actual average time to escalate a claim to be around 130 days.
Since the finance department sent out an initial consultation paper on the changes in late 2013 there have also been increased concerns about high-pressure sales tactics and up-selling in the industry. The new rules now specifically state that banks can't "impose undue pressure" to sell a product or service, and that those products and services need to be "appropriate for the person" and their financial needs.
But while the new framework directsbanks to improve policies, it's not clear how enforceable, or effective, the new rules will be.
"It doesn't really change the fundamental relationship that banks and their customers have, which is still transactional," said Rene Kimmett, who isan articling student at the Public Interest Advocacy Centre.
The rules don't go so far as to establish a fiduciary duty to act in the best interest of the client as some securities law does, she noted.
The changes also don't incorporate rules around financial product design that are used in Australia, the U.K. and the EU, that require banks to design products for an appropriate target market, moving the question of whether a product is appropriate earlier in the product development stage.
Such rules are especially useful to protect consumers who are offered products and services via push notifications without the opportunity to ask questions about the product and its appropriateness for meeting their goals, said Kimmett.
The Financial Consumer Agency of Canada (FCAC), which is tasked with protecting the interests of banking clients, said the new rules should address many of the concerns around sales tactics that it reported on in late May. The agency's report noted around 15 to 20 per cent of mystery shoppers found product recommendations to be inappropriate, such as premium credit cards without asking about spending habits or income, with worse outcomes for visible minority and Indigenous customers.
For its part, the banking industry supports the changes under the new framework, said Canadian Bankers Association spokesman Mathieu Labrèche in a statement.
"Banks devote considerable time, effort and resources to help ensure customers are provided products and services that are appropriate for them and which they have consented to receive. Banks are committed to compliance with consumer protection measures."
Looking beyond the framework itself, critics like Kimmett also note that while the complaints timeline has improved, the problem remains that Canada has two external complaints bodies that banks can choose from, leading to the skewed incentive of the two organizations needing to keep banks as clients while making rulings against them.
The federal government made an election promise to establish a single external complaints body, and recommitted to it in this year's federal budget, but hasn't given a timeline yet on when it will implement the change.
The new rules also do nothing to protect consumers from unfair prices, said Duff Conacher, co-founder of Democracy Watch, a Canadian advocacy organization.
"The rules are not very comprehensive in terms of stopping abuses and discrimination, and do nothing to stop gouging."
He said that along with better enforcement by the FCAC itself, a much more effective action by the federal government would be to follow through on the Liberals' campaign promise to enhance the powers of the FCAC to review prices charged by banks and impose changes if they are excessive.
"It was promised and was a huge promise, because it's the first time a ruling party has promised to give a regulatory agency the power to review prices and impose changes."
When asked about plans to create the single complaints body and to enact the enhanced powers, a Department of Finance official reiterated the budget commitment without providing further details, and said the government regularly reviews the financial sector framework and the protection of financial consumers.
This report by The Canadian Press was first published June 12, 2022.
Ian Bickis, The Canadian Press
Why TikTok's security risks keep raising fears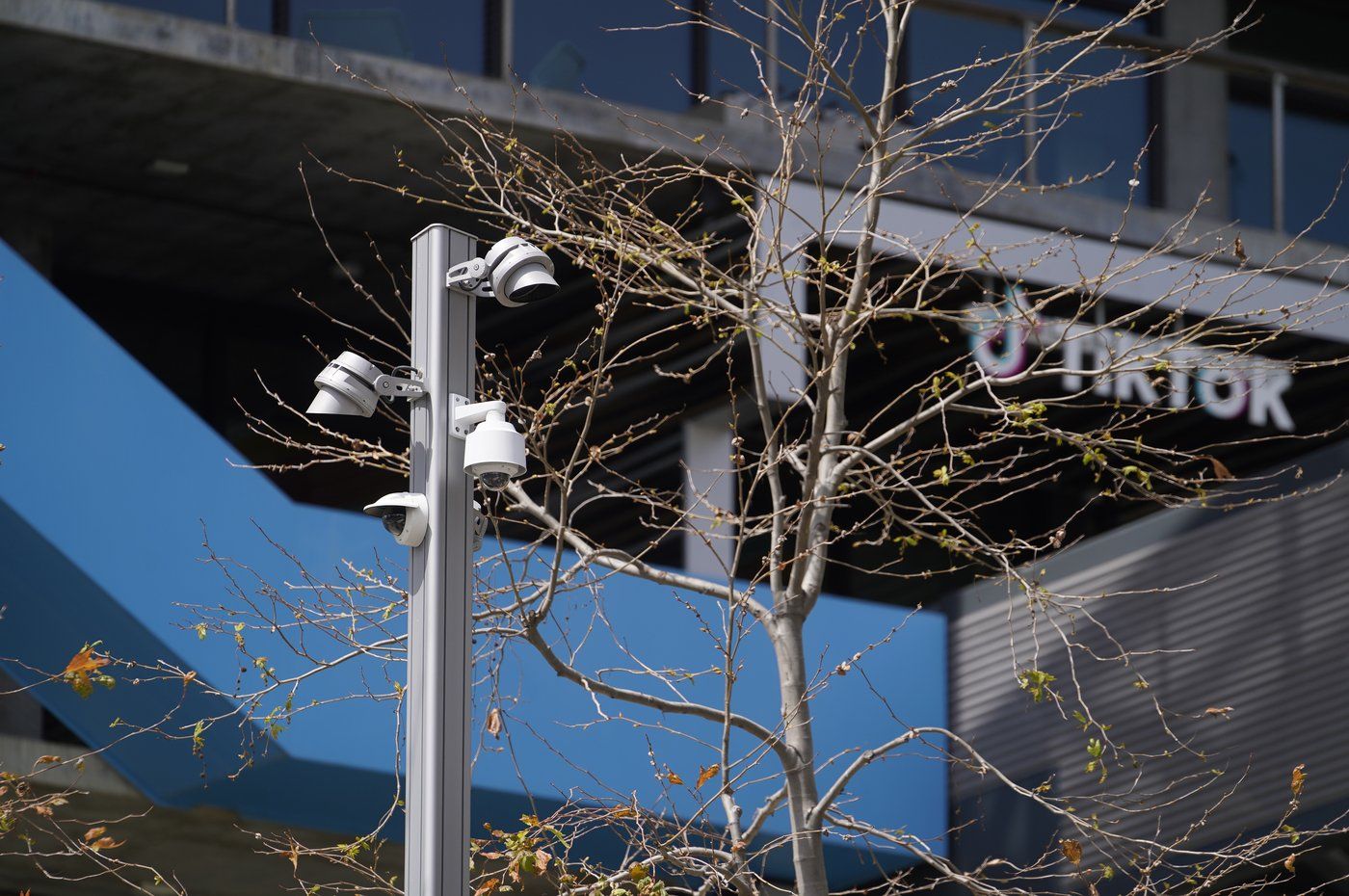 Security cameras are seen at the TikTok Inc. building in Culver City, Calif., Friday, March 17, 2023. The battle between the U.S. and China over TikTok comes to a head on Thursday when the social media platform's CEO testifies before Congressional lawmakers. (AP Photo/Damian Dovarganes, File)
By Kelvin Chan And Haleluya Hadero
The battle between the U.S. and China over TikTok comes into full view on Thursday when the social media platform's CEO testifies before Congressional lawmakers.
Shou Zi Chew's hearing is happening at what he's called a "pivotal moment" for the hugely popular short video sharing app. TikTok is owned by parent company ByteDance, which has offices in Beijing. The platform has 150 million American users but it's been dogged by persistent claims that it threatens national security and user privacy, or could be used to promote pro-Beijing propaganda and misinformation.
Chew will attempt to persuade lawmakers not to pursue a ban on the app or force its sale to new owners.
So are the data security risks real? And should users be worried that the TikTok app will be wiped off their phones?
Here's what to know:
WHAT ARE THE CONCERNS ABOUT TIKTOK?
Both the FBI and officials at the Federal Communications Commission have warned that ByteDance could share TikTok user data — such as browsing history, location and biometric identifiers — with China's authoritarian government.
Officials fear that TikTok, which like many other social media platforms collects vast amounts of data on its users, would be forced to give it to Beijing under a 2017 law that compels companies to turn over any personal data relevant to China's national security.
Concerns around TikTok were heightened in December when ByteDance said it fired four employees who accessed data on journalists from Buzzfeed News and The Financial Times while attempting to track down the source of a leaked report about the company.
HOW IS THE U.S. RESPONDING?
The Committee on Foreign Investment in the U.S. — known as CFIUS and part of the Treasury Department — is carrying out a review, and has reportedly threatened a U.S. ban on the app unless its Chinese owners divest their stake. China's Foreign Ministry in turn accused the United States itself of spreading disinformation about TikTok's potential security risks.
White House officials have said there are "legitimate national security concerns with respect to data integrity."
Some U.S. senators urged CFIUS last year to quickly wrap up its investigation and "impose strict structural restrictions" between TikTok's American operations and ByteDance, including potentially separating the companies.
At the same time, lawmakers have introduced measures that would expand the Biden administration's authority to enact a national ban on TikTok. The White House has already backed a Senate proposal that has bipartisan support.
HOW HAS TIKTOK ALREADY BEEN RESTRICTED?
Authorities in North America, Europe and Asia-Pacific have banned the TikTok app, mostly on government-issued phones or devices used for official business, citing cybersecurity concerns. Last week Britain imposed a government phone ban while New Zealand restricted lawmakers and other workers in its Parliament from having it on their phones.
The European Union's three main institutions, the executive Commission, Parliament and Council, have ordered staffers to remove it from their work phones. So has Denmark's defense ministry. The Canadian government said its ban includes blocking civil servants from downloading the app in the future. Norway and Netherlands warned this week against installing TikTok on government devices.
The White House ordered U.S. federal agencies to delete TikTok from all government-issued mobile devices. Congress, the U.S. armed forces and more than half of U.S. states had already banned the app.
WHAT DOES TIKTOK SAY?
In a TikTok video this week, Chew appealed against a ban, saying it could take the app away from 150 million American users.
In his testimony, he plans to outline how the company's data protection and security efforts go "above and beyond" anything that its social media and online entertainment rivals do.
Under a $1.5 billion project dubbed Project Texas that's underway, data from U.S. users is being routed through servers controlled by Oracle, the Silicon Valley company it partnered with in an effort to avoid a nationwide ban.
Older U.S. user data stored on non-Oracle servers will be deleted this year. Under this arrangement, there's no way for Beijing to access the data, Chew said in prepared remarks released ahead of the hearing.
TikTok has also sought to portray ByteDance as a global company, not a Chinese one. Executives have been pointing out that ByteDance's ownership consists of 60% big global investors, 20% employees and 20% Chinese entrepreneurs who founded the company. TikTok itself is headquartered in Singapore.
ARE THE SECURITY RISKS LEGITIMATE?
It depends on who you ask.
Some tech privacy advocates say while the potential abuse of privacy by the Chinese government is concerning, other tech companies have data-harvesting business practices that also exploit user information.
"If policy makers want to protect Americans from surveillance, they should advocate for a basic privacy law that bans all companies from collecting so much sensitive data about us in the first place, rather than engaging in what amounts to xenophobic showboating that does exactly nothing to protect anyone," said Evan Greer, director of the nonprofit advocacy group Fight for the Future.
Karim Farhat, a researcher with the Internet Governance Project at Georgia Tech, said a TikTok sale would be "completely irrelevant to any of the alleged 'national security' threats" and go against "every free market principle and norm" of the state department's internet freedom principles.
Others say there is legitimate reason for concern.
People who use TikTok might think they're not doing anything that would be of interest to a foreign government, but that's not always the case, said Anton Dahbura, executive director of the Johns Hopkins University Information Security Institute. Important information about the United States is not strictly limited to nuclear power plants or military facilities; it extends to other sectors, such as food processing, the finance industry and universities, Dahbura said.
IS THERE PRECEDENCE FOR BANNING TECH COMPANIES?
The U.S. has banned the communications equipment sold by Chinese companies Huawei and ZTE, citing national security risks. But banning the sale of items is easier than banning a free app.
Such a move might also wind up in courts on grounds that it could violate the First Amendment, as some civil liberties groups have argued.
Another possibility, albeit remote, is forcing a sale. That's what happened in 2020 when Beijing Kunlun, a Chinese mobile video game company, agreed to sell gay dating app Grindr after an order from CFIUS.
Beijing Kunlun said it signed a "national security agreement" with CFIUS to sell Grindr to San Vicente Acquisition for $608.5 million, promising not to send sensitive user data to China, cease its operations there and maintain its headquarters in the U.S.
Canada needs 300,000 new rental units to avoid gap quadrupling by 2026: report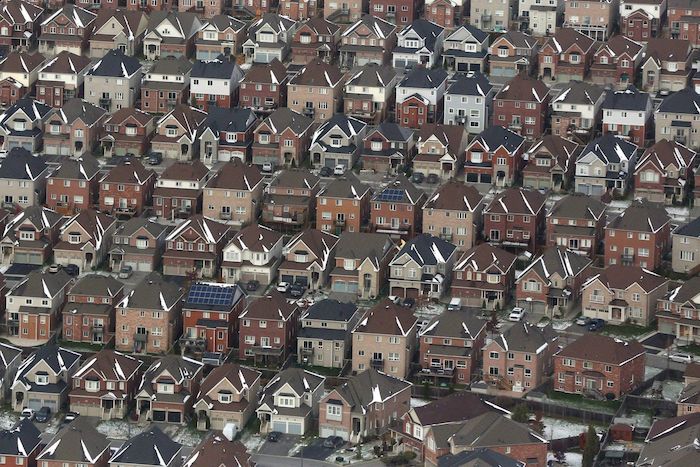 An aerial view of houses in Oshawa, Ont. is shown on Saturday, Nov. 11, 2017. A Royal Bank of Canada report predicts Canada's rental housing shortage will quadruple to 120,000 units by 2026 without a significant boost in rental stock. THE CANADIAN PRESS/Lars Hagberg
By Sammy Hudes in Toronto
Canada's rental housing shortage will quadruple to 120,000 units by 2026 without a significant boost in stock, Royal Bank of Canada said in a report Wednesday.
In order to reach the optimal vacancy rate of three per cent, the report suggested Canada would need to add 332,000 rental units over the next three years, which would mark an annual increase of 20 per cent compared with the 70,000 units built last year.
The research analyzed vacancy rate data released in January by the Canada Mortgage and Housing Corporation (CMHC).
Canada's vacancy rate fell to 1.9 per cent in 2022, its lowest point in 21 years, from 3.1 per cent in 2021.
Competition for units also drove the highest annual increase in rent growth on record, by 5.6 per cent for a two-bedroom unit.
Canada's rental housing stock grew by 2.4 per cent in 2022, led by Calgary at 7.4 per cent and Ottawa-Gatineau at 5.5 per cent, while Toronto and Montreal saw the smallest percentage increases at 2.1 per cent and 1.4 per cent, respectively.
"We haven't seen that many additions to the purpose-built inventory in almost a decade, so you would think that added supply of units would ease some of the competition, but what the CMHC rental market data revealed to us was that it didn't," said RBC economist Rachel Battaglia.
Slow growth in Canada's two most populous cities has been outpaced by rapidly increasing demand, partly fuelled by high immigration levels, she said. Annual federal immigration targets are set to grow eight per cent by 2025, meaning demand is unlikely to let up.
Battaglia also pointed to affordability and behavioural preferences for the influx of rentals sought. She said more Canadians are choosing to live alone, meaning fewer incomes per household.
"You have a lot of people being funnelled into the rental market who maybe would have liked to own something but it's just not financially in the books for them right now," said Battaglia.
The report estimated an existing deficit of 25,000 to 30,000 units of rental stock across Canada. In addition to building more supply, it recommended turning condo units into rentals, converting commercial buildings and adding rental suites to existing homes to help ease the pressure.
Without such measures, Battaglia said the market could "become infinitely more competitive."
"Which is not something that we want to realize given the competition we're already seeing," she said.
"You're already seeing rents increase dramatically."
This report by The Canadian Press was first published March 22, 2023.