Nearly 1 in 4 homeowners would have to sell home if interest rates rise more: Survey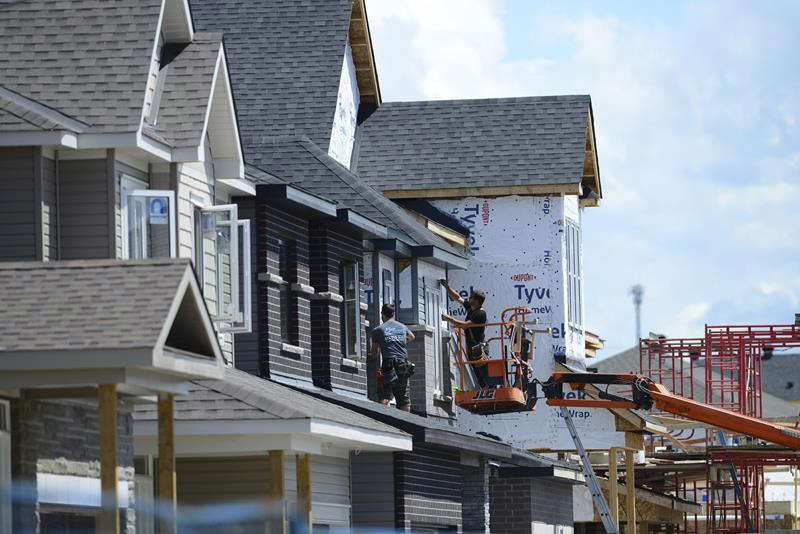 TORONTO — Nearly one in four homeowners say they will have to sell their home if interest rates go up further, according to a new debt survey from Manulife Bank of Canada.
The survey, conducted between April 14 and April 20, also found that 18 per cent of homeowners polled are already at a stage where they can't afford their homes.
Over one in five Canadians expect rising interest rates to have a "significant negative impact" on their overall mortgage, debt and financial situation, the survey found.
The Bank of Canada remains on a rate-hike path as it tries to tame inflation, which is now at a 31-year high at 6.8 per cent. On June 1, the central bank increased its key interest rate by half a percentage point to 1.5 per cent.
The Manulife survey also found that two-thirds of Canadians do not view home ownership as affordable in their local community.
Additionally, close to half of indebted Canadians say debt is impacting their mental health, and almost 50 per cent of Canadians say they would struggle to handle surprise expenses.
This report by The Canadian Press was first published June 13, 2022.
The Canadian Press
Federal departments failed to spend $38B on promised programs, services last year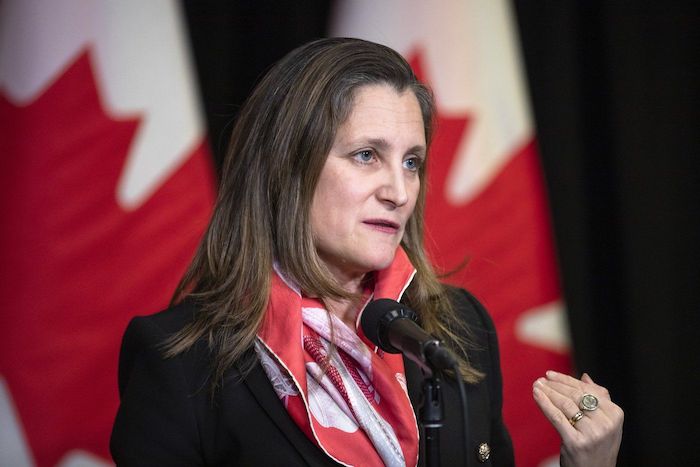 By Lee Berthiaume in Ottawa
The federal government failed to spend tens of billions of dollars in the last fiscal year on promised programs and services, including new military equipment, affordable housing and support for veterans.
Federal departments are blaming a variety of factors for letting a record total of $38 billion in funding lapse in 2021-22, including delays and disruptions caused by the COVID-19 pandemic.
They also say much of the money remains available for future years.
The unspent funds also played a big part in the Liberal government posting a smaller-than-expected deficit in the year ending March 31, 2022.
Canada rang up a $90.2 billion deficit — $23.6 billion less than had been projected in the budget.
The unprecedented amount of lapsed funding, much of which has been returned to the federal treasury, has one observer suggesting it is a sign of long-standing challenges delivering on big federal projects for the country.
The amount of lapsed funds across government is spelled out in the most recent iteration of the public accounts, a report on federal revenues and spending by every department and agency tabled in the House of Commons every year.
The $38.2 billion that was reported as lapsed in the last fiscal year marks a new record over the previous year, which was $32.2 billion. That was a dramatic increase over the previous record of $14 billion in 2019-20.
That compares to around $10 billion about a decade ago, when Stephen Harper's Conservative government was accused by political opponents and experts alike of using large lapses to make cuts by stealth.
Health Canada and the Public Health Agency of Canada reported the largest lapses of all departments and agencies, with nearly $11.2 billion of their combined $28.2 billion budgets going unspent.
Much of that had been set aside for COVID-19 initiatives that were not needed, said Health Canada spokeswoman Tammy Jarbeau. Those include vaccines, personal protective equipment and rapid tests.
"Both Health Canada and the Public Health Agency of Canada have rigorous internal financial management controls designed to prevent, detect and minimize errors and financial losses, and ensure the funding is spent in the best interests of Canadians," she wrote in an email.
The pandemic figured in the responses and explanations from many other departments and agencies, with many blaming COVID-19 for delays.
One of them was the Defence Department, which reported a lapse of $2.5 billion in the last fiscal year. Much of the money wasn't spent due to delays in the delivery of new military equipment such as Arctic patrol vessels and upgrades to the Army's armoured vehicles.
There were also delays on major infrastructure projects for the military, according to Defence Department spokeswoman Jessica Lamirande. Those include upgrading and rebuilding two jetties for the Navy in Esquimalt, B.C., and a new armoury in New Brunswick.
"The COVID-19 pandemic has had a significant impact on many of our business lines," Lamirande said.
"The impacts of the pandemic on supply chain and industry capacity are causing manufacturing backlogs and delays."
Lamirande added most of the unspent funds are expected to be available in future years through a process called reprofiling, in which schedules are revised to reflect planned spending in future years due to those delays.
Former parliamentary budget officer Kevin Page said the government's handling of lapsed funding now is "a little more relaxed" than in previous years, when unspent funds were not reprofiled and even used to justify budget cuts in Ottawa.
But defence analyst David Perry of the Canadian Global Affairs Institute said the Defence Department's lapse, which has been steadily growing in recent years, is a symptom of Ottawa's continued difficulties purchasing new military equipment.
"If we're not getting those procurement projects through, we're not getting new equipment into the inventory, so we don't actually have the gear for our troops," he said, noting many of the delayed projects were launched under the Harper government.
Perry also noted the current rate of inflation, which is already naturally higher for military equipment and the defence sector than most other parts of the economy. Not spending money now means Canada will have to pay more for the same gear and services later, he said.
The Infrastructure Department, the Canadian Mortgage and Housing Corp. and the Fisheries Department, which includes the Canadian Coast Guard, also reported delays with different capital projects, including on affordable housing and broadband internet.
"Due to the unprecedented circumstances over the last few years such as the COVID-19 pandemic, disbursing funds to proponents for many projects are expected to and will take longer," CMHC spokeswoman Claudie Chabot said in an email.
Perry suggested a bigger problem.
"The government of Canada's ability to actually deliver services to the public, especially when it comes to large projects, large capital projects, be it for equipment or infrastructure or IT projects, is struggling across the board," he said.
Other federal entities with large lapses included Indigenous Services Canada, which failed to spend $3.4 billion, and Crown-Indigenous Relations and Northern Affairs Canada, which reported a lapse of $2.2 billion.
Spokesman Vincent Gauthier attributed much of the latter lapse to "the timing and progress of negotiations for specific claims and childhood litigations," adding that funds will available "in some instances" in future years.
Gauthier did not say why Indigenous Services, which is responsible for delivering federal services to First Nations, Inuit and Métis, failed to spend billions of dollars. He did say most of the money had been reprofiled "so that it will be available when recipients need it."
Veterans Affairs Canada also reported a nearly $1 billion lapse last year, which the department blamed on fewer ill and injured ex-soldiers applying for assistance than expected.
However, critics have described earlier lapsed funding as evidence of the challenges many veterans face in accessing benefits and services. In 2014, the Royal Canadian Legion demanded the Harper government explain why $1.1 billion went unspent over seven years.
This report by The Canadian Press was first published Jan. 30, 2023.
Alberta budget set for Feb. 28, with focus on funding for health, school growth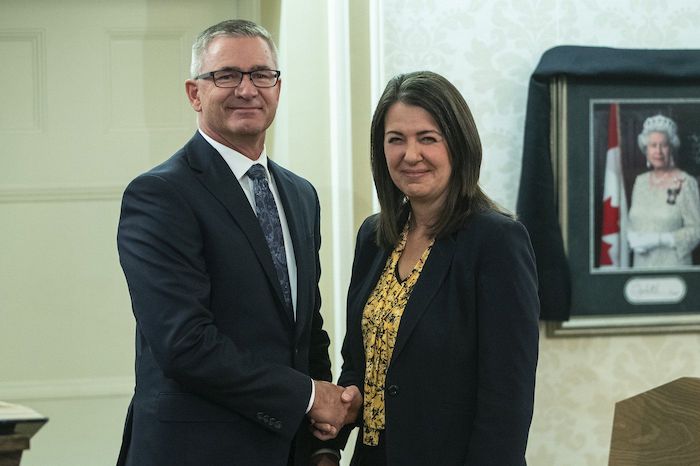 By Dean Bennett in Edmonton, Alberta, Canada
Alberta Finance Minister Travis Toews says the United Conservative Party government's 2023 budget will be delivered on Feb. 28, the first day of the spring legislature sitting.
Toews said Friday it will focus on investing in health care and school enrolment growth.
It's expected to be the final budget before voters go to the polls for a scheduled May 29 general election.
Alberta's fortunes, powered mainly by energy revenues and further diversification of its economy, have been on the upswing since the global economy began rebounding from the COVID-19 pandemic.
Last fall, Toews announced the current budget year, which finishes at the end of March, is expected to record a $12.3-billion surplus.
That surplus comes even with $2.8 billion being set aside over the next three years to cover inflation-fighting programs and payouts to shield Albertans — particularly families, seniors and the vulnerable — from higher costs.
Toews said while energy prices remain volatile, the outlook is for them to stay strong.
"This budget will reflect the fact that health care is a priority, that health care capacity is a priority, " said Toews in an interview.
"Alberta is leading the nation on net-inflow migration," he added.
"Our population is growing. Our enrolment in our K-12 education system is growing, and the budget will reflect that good news story with additional enrolment growth."
One outstanding question after the budget will be whether Toews will run again in the May vote.
He is a first-term UCP member representing Grande Prairie-Wapiti.
Toews declined to say whether he has made a decision.
"I'll have more to say on that one later," he said, "I'm focused on preparing the budget."
This report by The Canadian Press was first published Jan. 27, 2023.